Staging Home Interiors, Fresh Air and Light Scents

Home Staging

home staging tips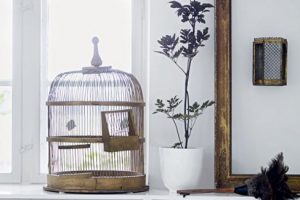 The first thing potential buyers feel in the house is the way your home smells. It is wonderful if they sense pleasant freshness or light home aroma. Odors are linked to memory and affect our emotions and interpretation of the reality. Stale indoor air and strong odors make a house unappealing. Clean air is an important element of clean and healthy house. The quality of the air affects the entire house space and can tell a lot about your home conditions. (Staging home interiors, fridge door)
Smoke, cats, dogs or cooking odors can linger in a house even when the source has been removed. Ozone generators have been labeled as the air filters. Health professionals refute these claim, and it is best to apply alternative smell removal techniques, like a fresh coat of paint, that often solves the problem of strong smells. Do not try to hide a bad odor with an air freshener.
Chemicals in commercial air fresheners, deodorizers, disinfectants and cleaners stay in the house for few days. Bleach and other cleaners with a strong odor can not be used before showing a house. Chemicals need time to dissipate. It is difficult for home owners to notice an odor, if home owners got used to it. It is important to book home staging consultation for an honest opinion regarding the property conditions and odors before putting the house on the market for sale.
Home staging tips
1. Open windows regularly for staging interiors to sell your house. Bringing in fresh air helps your home air circulate.
2. Thoroughly clean and eliminate mildew, smoke and pet odors for home staging.
3. Curtains can be the main contributor to lingering odors. Fabric can hold on to cigarette smell for long periods of time. People clean the carpets and floors on a regular basis, but the drapes need to get cleaned often also, home staging professionals suggests.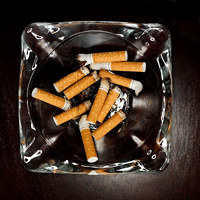 Odors and emotions
4. Check filters in the furnace and air conditioner for home staging. Change them if they are dirty. New filters will trap airborne particles that are carrying odor chemicals.
5. Make sure that the humidifier is in good working order, particularly in winter, when the air is too dry.
6. Fire smoke can linger forever, because it penetrates into tiny cracks. The thermal fog method uses chemicals that penetrate into crevices and neutralize the smoky smell. Similar applications are available for tobacco odor and pet odor removal.
7. The best way to control musty smells is reducing the humidity level with a dehumidifier. One of the most important home staging tips is improving the air flow in the house.
8. Get rid of the items, stored in the basement, that absorbed moisture from the air.
9. Improve the air circulation throughout the house, adding fans that are pulling fresh air in and pushing stale air out.
10. Clean the ceiling, walls and floors with a mixture of trisodium phosphate and chlorine solution to remove particularly bad odors. Use baking soda on the carpet before vacuuming it, home staging experts recommend.
11. Clean the toilet before house showings. Pour Cola in the toilet and let it sit for an hour. Flush it, and it is clean. (Staging home interiors, bathroom decor, acrylic tubs)
12. Do not use heavy air fresheners, candles with a strong scent, perfume or another strong room fragrance. Asthma, allergy and sensitivities to scents can leave the wrong impression on potential buyers or their children. Select hypo-allergenic products that cost little more and use only light room fragrance for home staging.
13. Remove all shoes from the entry closet for home staging and house showings. (Staging home interiors, entryway, small spaces)
14. Clean and deodorize your vinyl shower curtains. Sprinkle a clean damp sponge or brush with Baking Soda. Scrub the shower curtain and rinse clean.
15. Refresh carpets before house showings. Sprinkle baking soda all over the carpet before you go to bed and vacuum your carpet in the morning.
Light scents for staging interiors
1. Light apple pie, pumpkin spice or vanilla cookie scented candle and light fragrance are good for staging interiors and presenting a house. Do not use strong candle scents. Natural and light candle scents help create pleasant home aroma for home staging and house showings.
2. Use a drop of essential oil for your light bulbs in the bathroom and closets. Turn the light on before house showings. A light scent will fill the space, adding a fragrant touch to staging interiors for sale.
3. Also you can grind up a natural scented candle for home staging and creating good smelling closets. Put a powder in a sache bag and hang it up from the closet rod. Fresh air and light scents make your decluttered closets irresistible. (The fun of decluttering and organizing closets)
4. Bake a meat pie or cookies to add delicious aroma to your home staging. (Staging home interior for quick sale, kitchen ideas)
5. Fresh flowers in a vase and green house plants are simple home staging ideas that can emphasize the freshness in your home. Flowers and house plants are wonderful natural decorations, adding colorful accents and a splash of relaxing green colors to your home staging design. (Add house plants to home decor to improve air quality)
Good air quality is an important element of healthy home staging. Clean and fresh air positively affects the entire home staging design and property presentation. Whether you are staging interiors for sale or want to refresh your home, clean fresh air and light scents create a pleasant impression. (Home staging scents that help loose weight)
More home staging tips
3d virtual home staging, handy digital application
Closets that sell homes, decluttering and organizing tips
Home staging and creative redesign to feel better

Here are great ideas for kids toys storage and wall decoration with small cars that everyone would love. DIY organizers, like...
and enjoy free articles sent to your inbox