Home Staging Properties for Quick Sale before Spring Comes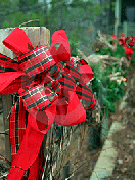 Smart Christmas decorating, house for sale in Halifax, NS
Christmas holiday is enjoyable if you like winter festivities. Maybe not so great, if you are staging to sell your house. Property buying statistics are better from late spring till mid-summer, and to sell a property in winter takes longer. Everything, including quick home sale, is seasonal. People are busy with different things before Christmas, they do not think about buying or selling a home, interior redesign or home staging projects, but still there is a good chance to sell a property fast during slower winter months if it is properly prepared for quick sale.
House staging and interior redesign, especially in winter, help sell a house fast. Professional staging to sell and holiday decorating can downplay less attractive structural elements, beautify house exterior design and show off properties strengths. Skillful house staging and interior redesign are essential elements of a quick home sale.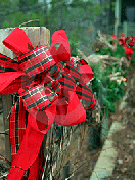 House staging to sell includes interior redesign and organizing, house exterior styling and decorating. Professional staging to sell homes changes furniture placement, adds or removes furniture items and decor accessories, creating beautiful rooms before showing your property to agents and potential buyers. Professional home staging and interior redesign strategically rearrange or replace furniture pieces and decorate your property for showing prospective buyers your property potential. Staging homes to sell creates attractive living spaces that feel comfortable, pleasant and inviting.
Interior redesign and staging homes to sell fast
Before you start staging your home to sell, learn basic interior redesign and home decorating techniques and latest trends in decorating. Visit new homes that are staged for sale, get home staging tips and interior decorating ideas, looking at professionally staged homes and learning how stylish home staging and interior redesign create open, light, functional, inviting and modern home interiors for the quick house sale.
Professional home staging and interior redesign demonstrate how to create attractive spaces, present rooms and decorate interiors that feel warm and welcoming. You can also learn current house staging and interior redesign ideas that help you decide what to leave on your kitchen counter-top surfaces and what to remove.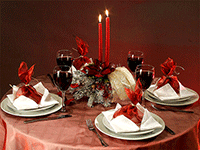 If home staging and interior redesign still feel like a challenge, look for professional staging services. Professional decorator or home stager, who is specialized in staging homes to sell, will recommend popular home decor colors and suggest best home staging paint colors that work for the quick house sale. Home staging and interior redesign consultations help manage your home staging project and develop a redesign plan for your budget.
Staging homes to sell before Christmas
Home staging and interior redesign with Christmas holiday in mind help to sell your house fast before the spring season comes. It is a good idea to start staging your home with decluttering, redecorating and preparing attractive photos of your property. Professional staging and smart Christmas decorating ideas will improve your house curb appeal creating the great first impression that is a critical part of a quick house sale. If your property is vacant, in-home or virtual staging helps to sell a house faster also. Virtually staged homes feel more inviting and attractive.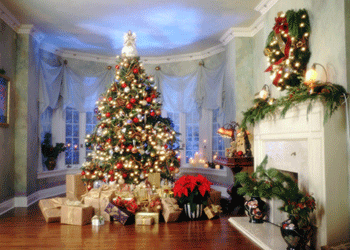 Staging homes to sell during Christmas
Many people look for properties to buy before spring comes. Prospective buyers are shopping for a deal in winter, especially in December and before Christmas, assuming that house owners have to sell their property if the house is on the market before holidays.
The idea to buy a property before Christmas is not only practical but romantic also. Moving into a new house and starting a new life after Christmas sounds great.
Some people need to go to different places and hope for a quick house sale. If a property price is reduced already, home buyers are glad to buy the house. Also, many prospective buyers do not celebrate Christmas and keep looking for a perfect house to buy in winter.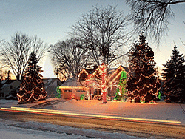 Simple Christmas decorating ideas that add a festive touch to light and bright home interiors work well for creating elegant and beautiful Christmas home decor with a few details and staging homes for sale in winter. You can use more Christmas decorations for home staging empty rooms and vacant houses to give living spaces that homey feel, but avoiding excessive Christmas decorating with a large Christmas tree and ornaments or lots of Christmas lights.
Creative home staging and decluttering ideas
Shoe storage for staging spacious entry
Clothing from closets for contemporary textile sculptures
There are always potential home buyers who try to find a house during Christmas holidays. Staging a home to sell fast prepares houses for gorgeous presentations and attract these buyers. Opposite to the common belief, many real estate agents say that to sell a house fast and for good money has a good chance in winter.
Elegant Christmas decorating ideas and  home staging tips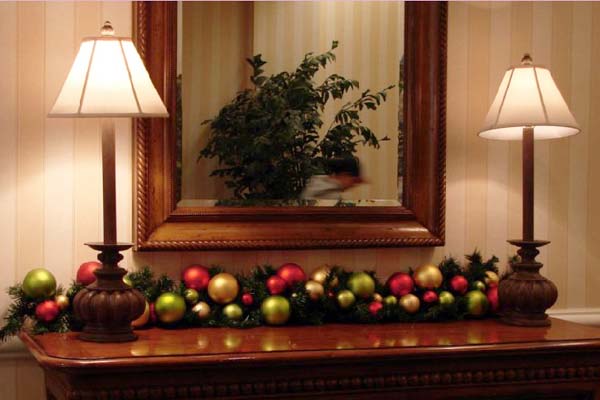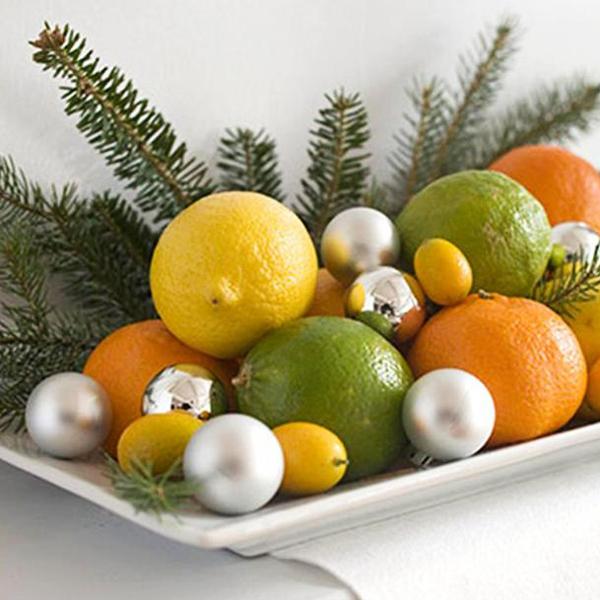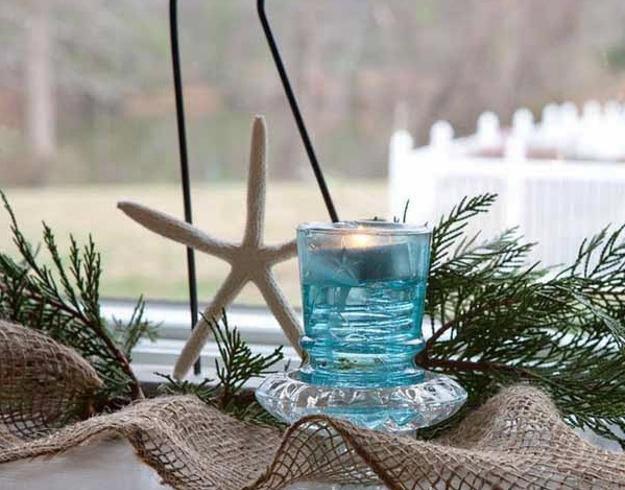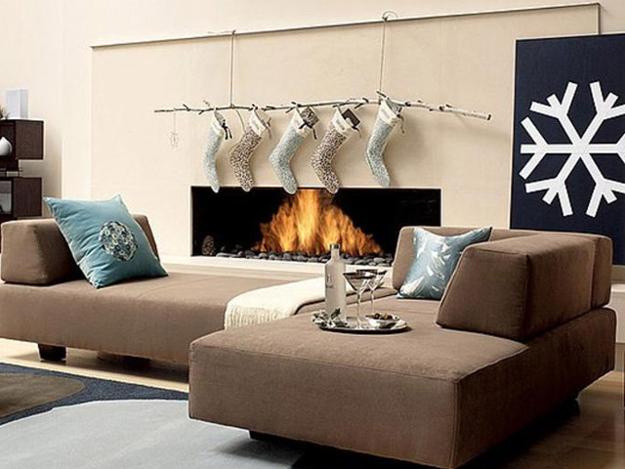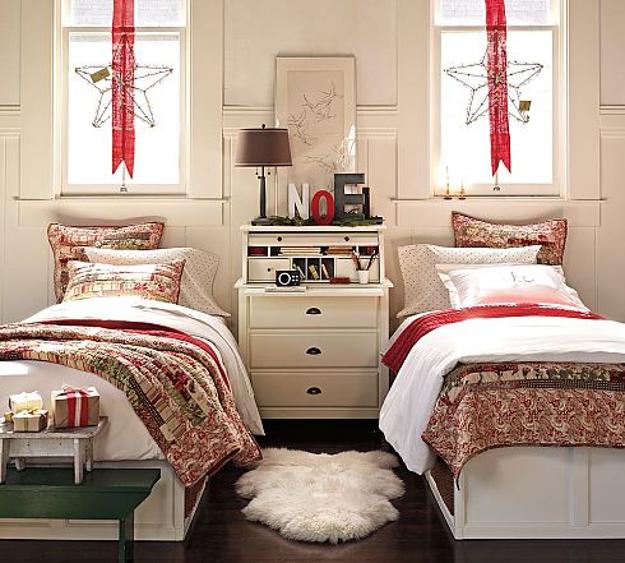 Bright home interiors and amazing views of the ocean make this beach house a dream place. Large windows, light, neutral room...