Closets that Sell Homes, Decluttering and Organizing Tips

Home Organization

Home Staging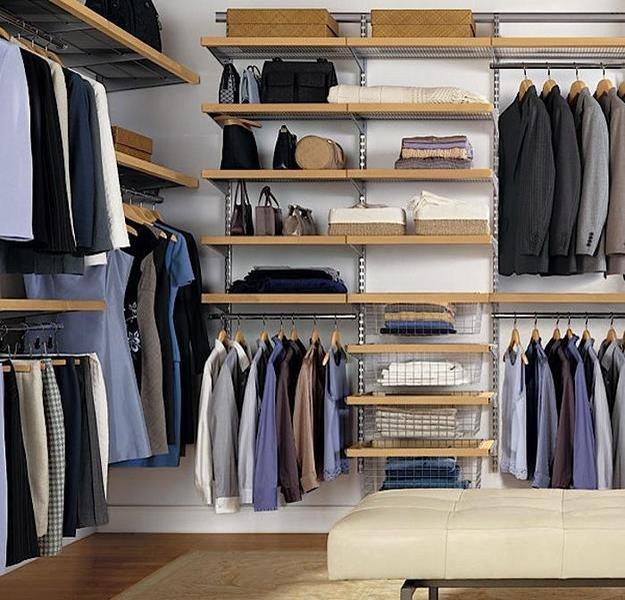 MODERN WALLPAPER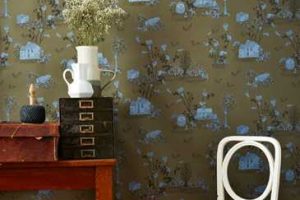 Get rid of clutter from your closet shelves and prepare your property great presentation. Spacious, fresh and light closet storage help sell your home faster and for better money.
Spacious and comfortable closet space can sell your home faster. Storage space is one of the most important factors to consider when making the decision to buy a house or an apartment. When you selling your property, you need to prepare valuable space for proper presentation and show the potential your closet storage has.
To prepare your storage spaces for home sale, declutter and refresh your closet space walls with light paint. Buyers like to see large, airy, free of clutter closet storage. It is harder to sell a house with dark, small and cluttered closets. Showing nice, almost empty, well lit and fresh closet storage, that your home offers, is the key to get more money for your property.
Home staging, including closet organization and presentation, visually creates an additional space. Light paint and good lighting increase the closet storage size. Decluttering  helps to get rid of old clothing and unattractive clutter, creating closet space that potential buyers are looking for.
Home staging ideas, decluttering and organizing tips:
The fun of decluttering and organizing closets
Home staging game Clutter Hunt
Small bathroom remodeling and staging ideas
No need for rearranging clutter every time potential buyers come to see your property. Decluttering, simple closet organizing and smart decorating ideas prepare your closet storage for buyers inspections and demonstrate simple, comfortable, stress free lifestyle that people can have in your house.
Closet decluttering and organizing tips
1. Declutter your closet. Often it is not possible to organize clutter in a day or two. Take your time. If you don't wear some of your clothing on a regular basis, collect it, donate or sell. (Look at contemporary textile sculptures made of used clothing) It is the first step towards attractive closet shelves and visually large storage space.
2. Get rid of clothing, accessories, old toys and useless presents that have been collected in your closets for years. Pack and store what you need, sell or donate items that you do not use often.
3. Leave a lot of free space on closet shelves and few extra hangers on a rod to create an impression that there is enough closet space for everything. (Look at stylish closet storage organization and home staging photos)
4. The floor should be almost empty also. One or two pairs of shoes or toys in kids rooms, depending on the closet storage purpose, can be left for lived-in look.
It is easier to keep a half-empty closet storage neat, organized and always ready to meet prospective buyers.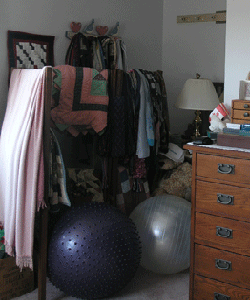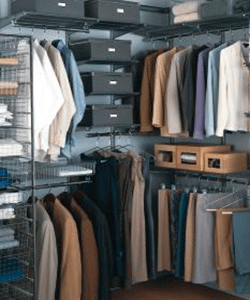 Half-empty closet space makes your life easier. No need for closet organizing, so you can spend time on something else. And if you buy something during this stressful time while selling your home, you have a lot of space on your closet shelves to arrange all your clothing in style.

Here are great ideas for kids toys storage and wall decoration with small cars that everyone would love. DIY organizers, like...
and enjoy free articles sent to your inbox