Staging Home Interiors for Quick Sale, Kitchen Ideas

Kitchen Ideas

Staging Home Interiors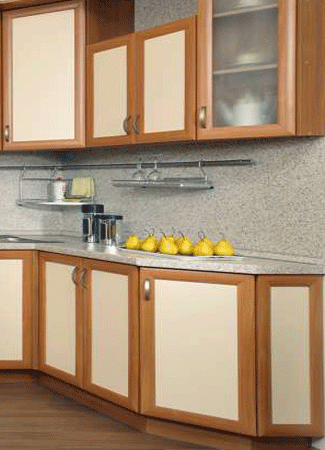 Staging kitchen interior, modern kitchen interior decorated with fruits
modern kitchens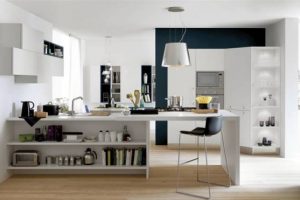 Functional modern kitchen design sells home faster and for more money. Home staging helps create more spacious and stylish look and prepare your property for an impressive presentation. Home staging techniques work for any kitchen design, making new or old kitchen interior look stylish, comfortable and welcoming. (Learn more about home staging)
Furniture, storage cabinets and shelves, table, chairs and decor accessories can be strategically positioned for creating an optical illusion of larger kitchen design. Attractive home decorating ideas, neutral matching interior colors, clean windows, appliances, countertops and creative home interiors staging make kitchen design look more interesting and modern.
It is better to have a table and chairs for home staging, instead of contemporary bar stools. A counter and bar stools are not convenient for everyone. Setting a table in attractive casual style with new cloth napkins, glasses and a simple table centerpiece helps create a great presentation of your place.
Staging home interiors for quick home sale, modern kitchen interior decorating ideas, organizing and staging shelves
Visually decreased table size with only two or four chairs emphasizes spacious kitchen interior design, demonstrating comfortable modern kitchen design style and its potential. Attractive modern kitchen design elements, shiny appliances and kitchen decor accents can be strategically arranged to create organized, inviting and functional modern kitchen interior that potential buyers are looking for. (Modern kitchen color trends)
Light interior staging colors, cream, beige, silver, light blue or green and comfortable brown, create attractive modern kitchen design and relaxing neutral atmosphere. Clean and organized kitchen interior with wisely arranged kitchen furniture and accessories items looks very attractive and modern after creative home staging.
Storage space is valuable. Easy access to all corners and shelves add comfort to kitchen decor and show modern kitchen interior design that is ergonomic and comfortable. Effectively utilized storage spaces help properly present your home that is offering stress free, enjoyable lifestyle that potential buyers desire.
Keep your cupboards half empty. Space is attractive, and you want home buyers think that your kitchen interior design provides enough space for all a cook needs. (Kitchen organization for home staging) Remove additional storage cabinets, shelves and bins from your kitchen while home staging your property for sale. You want to create the impression of having adequate space for all kitchen appliances, dish ware and accessories.
Staging kitchen interior, modern kitchen interior decorating with fruits
To increase the selling price of your property, invest some money in updating your place. Replace old electric burners, repair grout and repaint it. The grout color should match the color of tiles for creating visually larger space. Fixing the floor, faucets and appliances are also useful staging kitchen ideas that help sell your home faster for the best possible price.
Green house plants and fresh flowers make kitchen interior look welcoming, softer and cozier.  Green plants clean the air and help open kitchen interior, bringing the nature inside. However, remove them from your kitchen for home staging, living just one or two healthy medium size house plants as green centerpieces. (Green home decor and top eco friendly house plants that clean the air)
Fresh fruits and vegetables, especially yellow, orange and red, make beautiful kitchen interior decorations. Select a color for staging your kitchen interior, buy fruits and vegetables, like lemons, oranges, tomatoes, bell peppers or apples, and place them in a large decorative bowl to add optimistic color accents to your modern kitchen interior design.
Home staging tips to sell your home fast:
Home staging game Clutter Hunt
Paint colors for home staging
Home staging to sell your home fast
Home staging interiors for quick sale, modern kitchen interior design and decorating with food

Here are great ideas for kids toys storage and wall decoration with small cars that everyone would love. DIY organizers, like...
and enjoy free articles sent to your inbox