Silky Soft Cotton Bedding Sets by California Design Den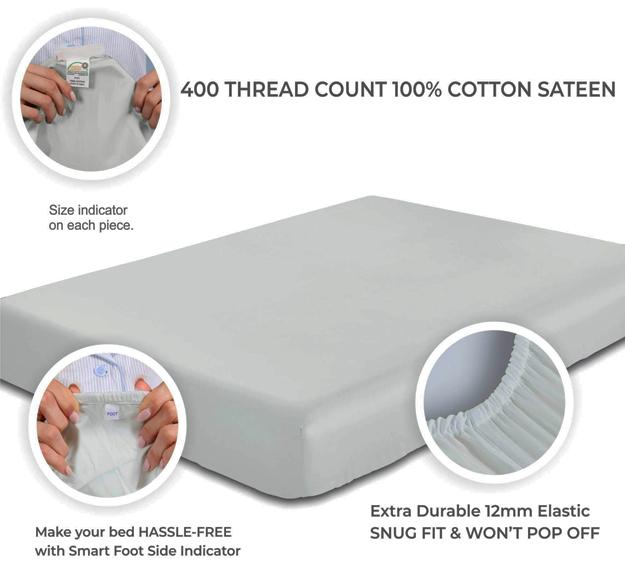 Fitted sheet with elastic and a head/foot indicator
DECORATING SMALL APARTMENTS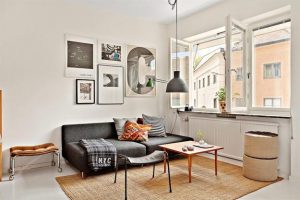 Modern bedding sets are perfect accents for bedroom decorating and creating attractive room design. Nothing is better than sliding under good quality, cotton bed sheets at the end of a busy day. People spend a third of their lives sleeping so healthy organic cotton sheets are a vital factor for a comfortable bedroom which is designed for ultimate rest and Green living. When bedding fabrics made of natural fibers feel soft, look attractive and wash beautifully, lifestyle improves in many ways. California Design Den is a company that knows precisely what linens people love.
The company sells elegant bedding sets with medium to high thread count which means softer sheets. 400 to 800 and even 1000 counted threads are excellent investments into a modern bedroom. Organic cotton fiber and a sateen weave are a perfect combination for soft, top-quality, lustrous sheets. These eco-friendly products that blend comfort and functionality add a touch of practical luxury to a contemporary bedroom decorating.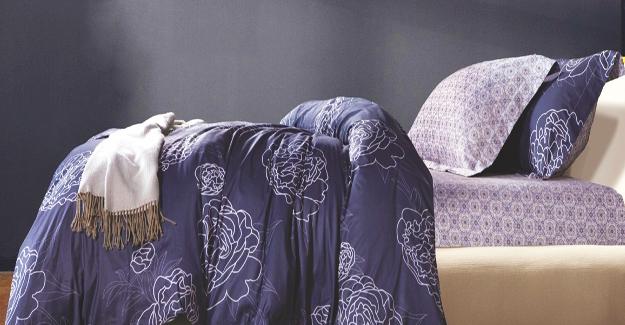 These eco-friendly bedding fabrics offer life-long softness without pilling due to fine compact yarns made from 100% pure cotton fibers. A sateen weave creates a lustrous look, while 400 threads per square inch ensure long-lasting appeal that is easy to maintain. The organic cotton sheets remain soft, wash after wash, and offer comfortable experiences for a long time as a celebration of Green living. Consider transforming your bedroom into the ultimate comfort zone with lush, healthy, eco-friendly and modern bedding sets at incredible prices.
Silky oriental chic of Turkish bedding sets
Floral bedding sets, eco bedroom decorating ideas
Modern bedding sets, bedroom ideas in eco style
The organic cotton sheets are healthy, eco-friendly choices of modern Green living. They are durable and hold up well after several times of washing and drying. Cotton linens are breathable, beautiful and come in a variety of colors to accentuate your bedroom design and match your bedroom decorating. Sateen sheets are an ideal choice if you prefer a smooth feel and chic look.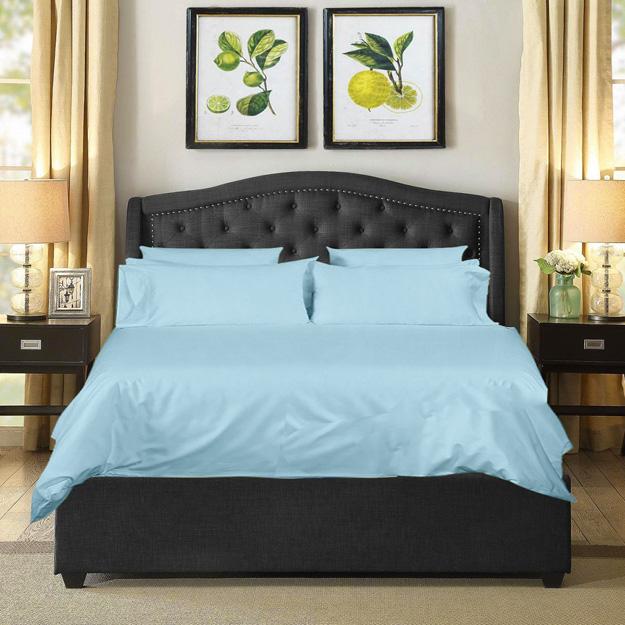 Organic cotton sheets from California Design Den have a silky surface and lightweight. They are comfortable thick and pleasant to touch. A set of super luxurious and soft organic cotton linens may be a click away with a 400 or higher thread count sheet set from the California Design Den online store. If you are looking for affordable and practical bedding set with a sateen feel and with color options, the California Design Den might fit your needs perfectly. 100% organic cotton bedding sets make luxurious, beautiful and functional accents for modern bedroom decorating. 400 to 1000 thread count sheets offer excellent bedding fabric options from light and soft to thick and silky cotton linens.
Smart summer decorating to make you feel cool
Stripped bedding fabrics and floral designs for spring decorating
DIY bed headboard designed with floral fabric
The cotton sheets wrinkle while staying soft after you wash them a few times. The fitted sheet with elastic all around works well for different thickness mattresses. Sateen sheets are pleasantly thick and comfortably heavy. California Design Den offers elegant 400 thread count 100% organic cotton bedding sets in many colors, like black, blue, chocolate brown, light grey, pearl, blush, vanilla, and pure white. The silky feel adds chic to a bed while an affordable price allows saving money on luxury bedding.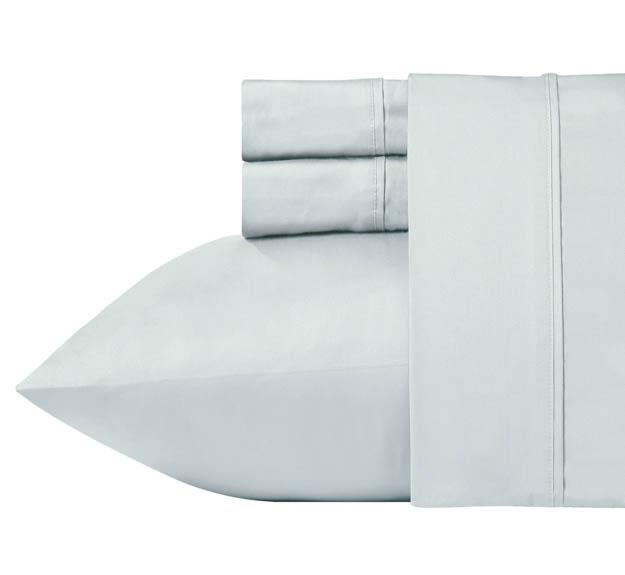 The fitted sheets come with a head and foot label, which helps to make the bed right the first time. Although there are some minor issues with wrinkling and small bad-stitched seams these modern bedding sets made of 100 percent cotton certainly deserve consideration.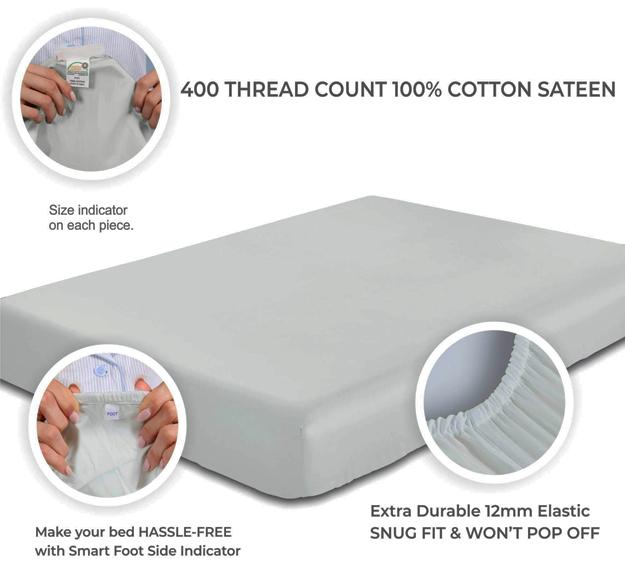 Organic cotton bedding sets featuring sateen weave are great eco-friendly products at an affordable price. The California Design Den 400 Sheets are an excellent choice for modern bedrooms. The company is committed to quality. With a 100% guarantee, you can give them a try for 30-days. 200-threads are good enough for softness but go for 400, 800 or even 1000 to get the luxuriously silky sheets. If you want light, silky feel, and a reasonable price then 400 thread count sheets are the best option for your bedroom.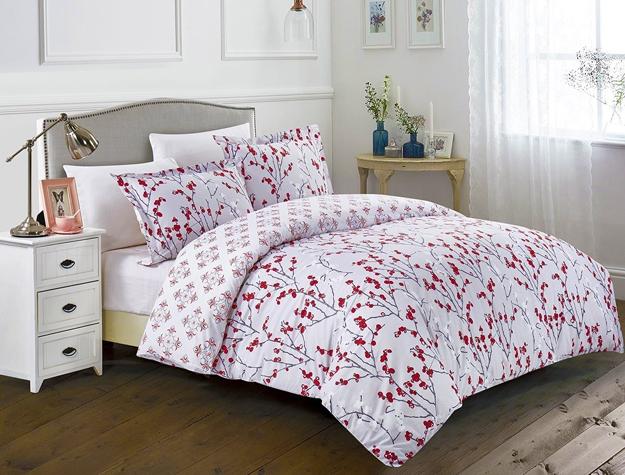 If you are looking for new linens, make sure to check out California Design Den bedding sets. The organic cotton bedding fabrics feel good against the skin and can beautifully accentuate any bedroom design. Get these comfortable bedding sets for proper rest and sweet dreams. California Design Den bedding sets are a way to enjoy the premium quality at a good value.  100% cotton bedding sets are high-quality, eco-friendly products. These linens are healthy and refreshing choices that add chic and comfort to any modern bedroom design.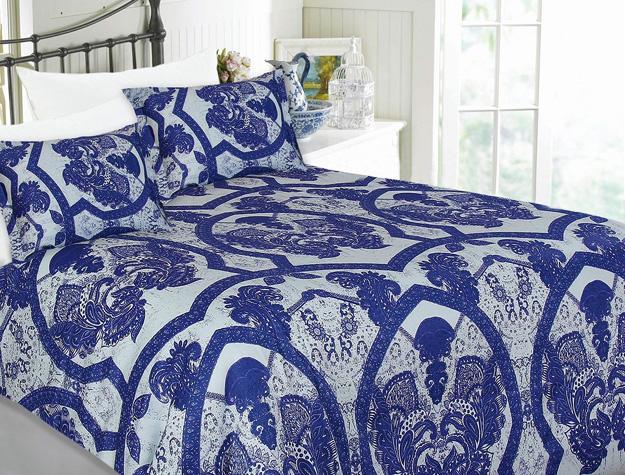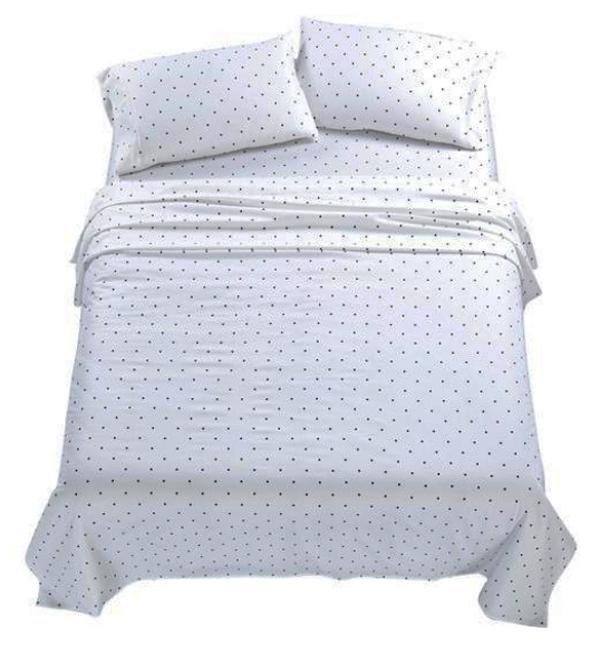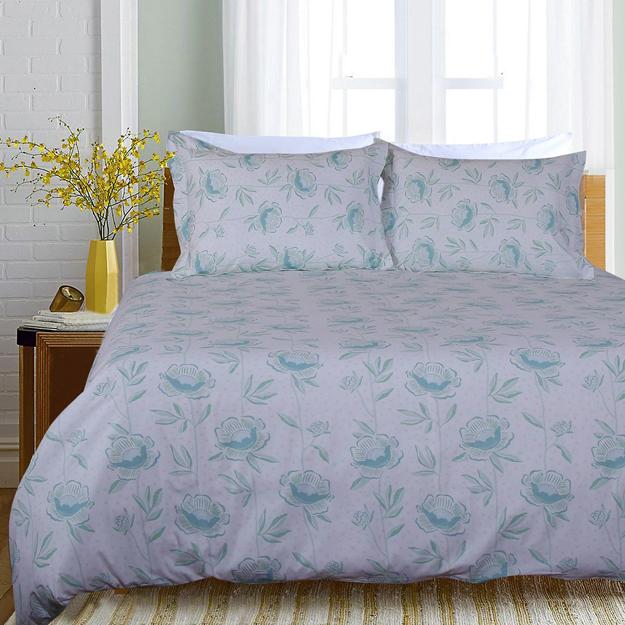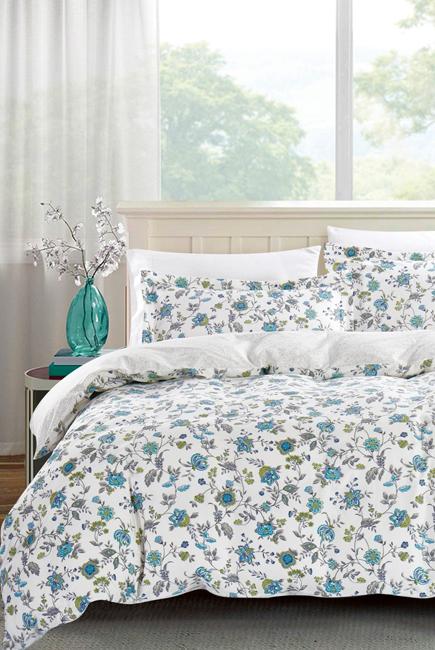 More from eco friendly products

Paper window blinds can make beautiful accents to interior design and decorating. A young designer Natchar Sawatdichai found a gap in...