Fresh Contemporary Apartment Ideas in Creative Minimalist Style
---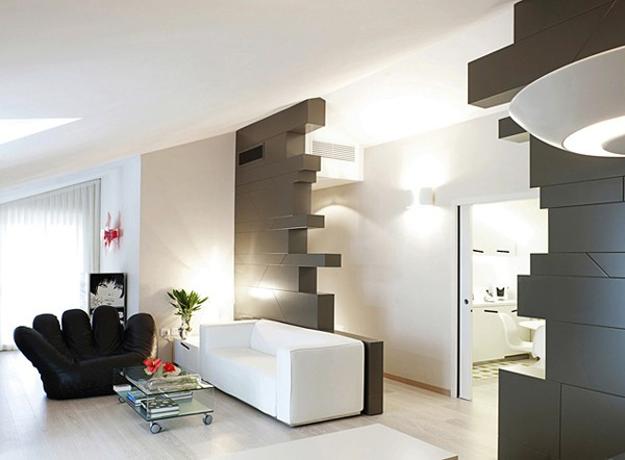 Creative apartment ideas blending interior design in minimalist style with fresh and innovative solutions
This modern apartment ideas from Italian designers demonstrate the elegance of contemporary minimalist style and boldness of creative accents that add interest to interior design and make these stylish living spaces feel pleasant and inviting. The contemporary apartment is located in the historical center of Lucca, Italy.
Modern interiors are designed by architectural studio Studiovo. Expressive and creative apartment ideas delicately combine extravagant details and bold colors, adding dynamic contrasts and attractive look to functional interior design and decor.
The large terrace offers 80 square meters of fabulous outdoor living space with a wonderful panoramic view of the city. Wooden walls add dark brownish gray color to modern interior design, creating decorative accents and attractive functional elements.
Innovative interior design idea in minimalist style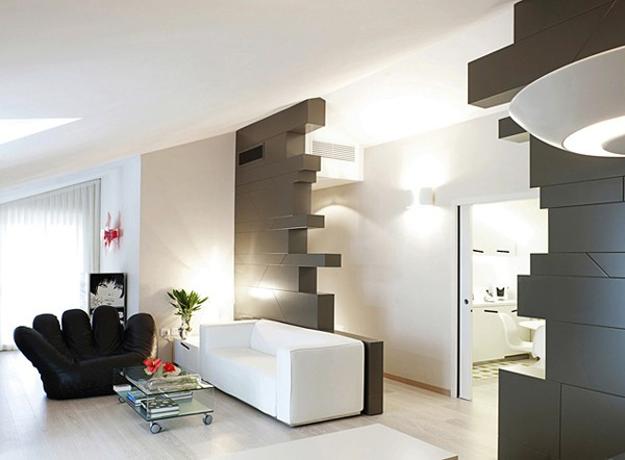 Creative interior design elements demonstrate a unique blend of the elegance of contemporary minimalism style, functionality and unique solutions. Plenty of storage space adds luxury to apartment ideas.
Space saving built-in elements emphasize spacious and bright interior design adding details that improve overall aesthetics. Red accents jazz up black and white decorating ideas, adding energy to comfortable and modern apartment ideas.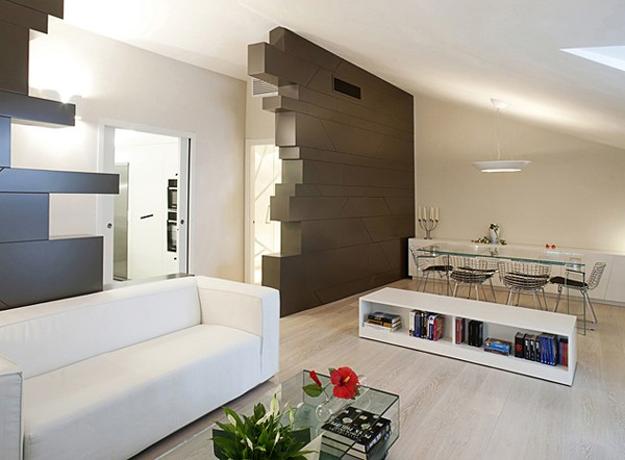 15 tips for interior design with red accents or dark room colors
Black and white decorating with red accents brighten up loft in Toronto
White apartment ideas and red accent wall design, ideas for decorating small apartments

What looks better than white and blue colors for winter holidays? Vibrant and festive green and red color combinations are traditional...