White Apartment Ideas and Red Accent Wall, Decorating Small Apartments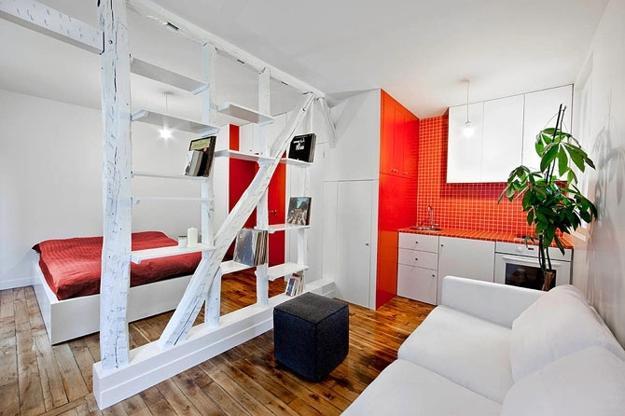 Decorating small apartments with red accent wall and red home fabrics
DECORATING SMALL APARTMENTS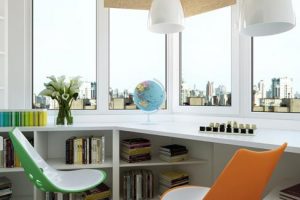 Red accent wall design adds exciting detail to decorating small apartments and help to spruce up light gray, beige and white paint colors. Colors make you feel a particular way when you associate them with certain actions. Decorative accents in red color are very emotional and energetic.
White decorating ideas feel warm with a touch of red color, the color of fire, passion and love. Red accent wall or decorative accessories in red color enhance metabolism, fill interior design with energy and alert our senses. Decorating small apartments with red color creates stimulating rooms, improves concentration and allows people to make quick decisions.
White decorating ideas with a touch of red color are excellent for students and young people. Mixing red accents with neutral colors creates balanced decorating for small apartments that look energizing, warm and interesting. If this is a vibe you want to add to your apartment ideas, then bring red color into your home and design a red accent wall and use decorative accessories in red color for your dynamic and bright rooms.
Small apartment ideas blending functionality, French elegance and bold red accents
Modern wall tiles in red colors creating stunning bathroom design
Bright red color accents, 15 bold and beautiful home decorating ideas
Decorating small apartments with red color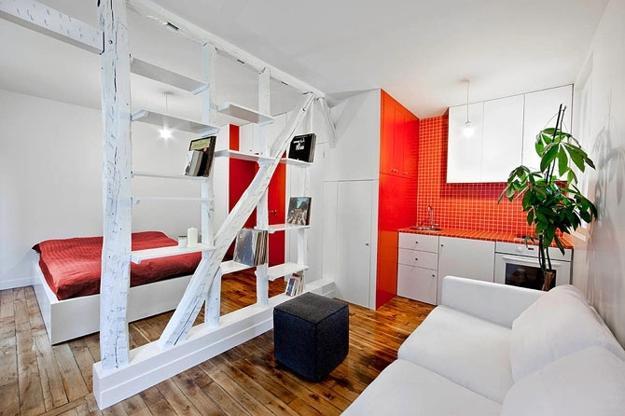 Red color is wonderful for accentuating kitchens pantry door or a seating area, large windows or romantic bedroom decorating. Decorating small apartments with red color add interest to tiny spaces and make home interiors more impressive, unusual and stylish.
Small apartment ideas including red accent wall design
This small apartment is in Paris. The 25 sq m  living spaces is designed by Swan Architectes and offers spacious and bright rooms. Red accents added to white apartment ideas creates amazingly stylish, dynamic and interesting home interiors. Bold red accents, the kitchen accent wall, door decorations and bedding set in red color, wooden floor and white paint colors for walls and furniture create bright and romantic living spaces with an open layout.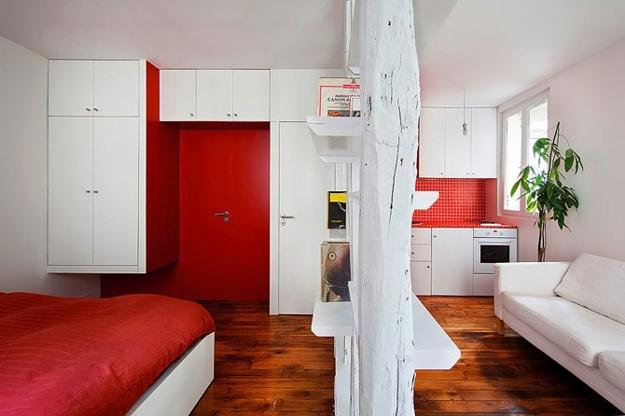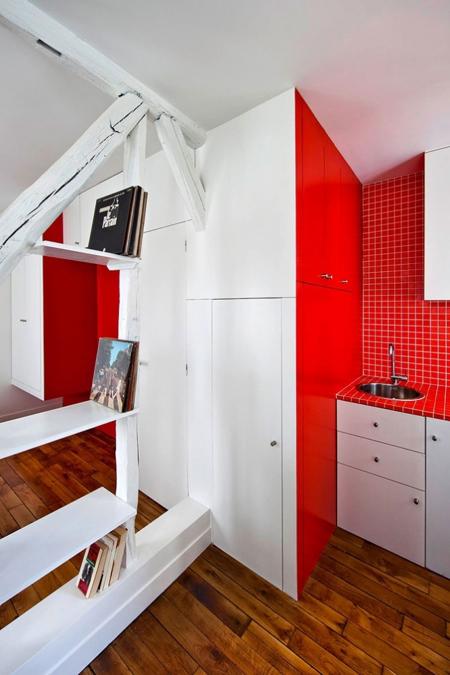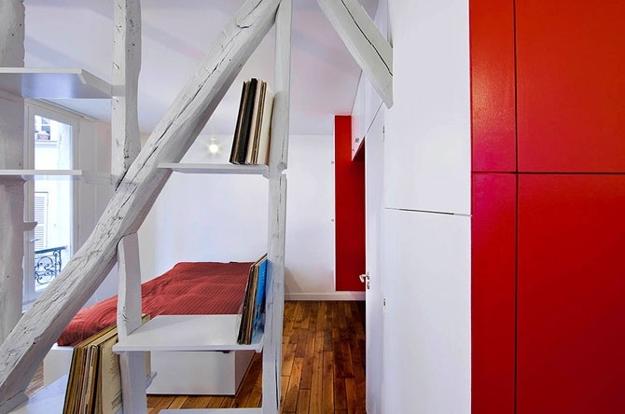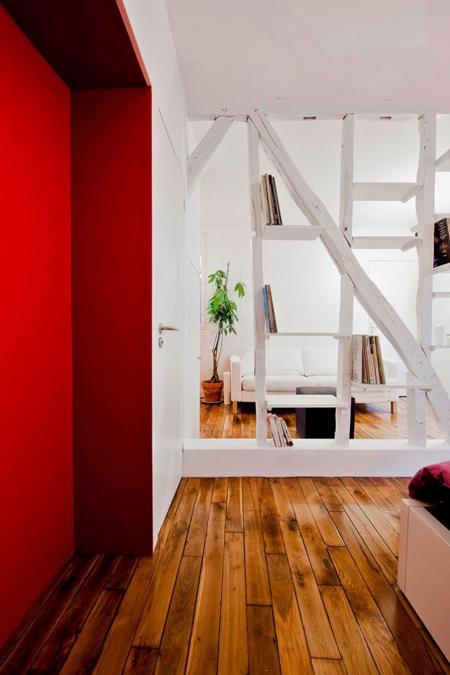 White decorating ideas with a touch of red color
This small, 38 sq m, one-bedroom apartment is designed with white and red color combination also. The apartment ideas, developed by architectural studio Fantastic Frank, give great inspirations for decorating small apartments in bold and beautiful style.
2 modern kitchen designs in white and red colors
Modern kitchen design in revolutionizing red color
Home redesign, red accents and apartment ideas
The emotional nature of the red color suggests to use it in moderation and sparingly. Red accents are wonderful for decorating small apartments, making them feel romantic and youthful. Red accent wall or a furniture pieces in bright red color add cool and stunning details to interior decorating with white paint colors, creating beautiful small home interiors without overwhelming eyes and making you tired of an intense red color shade.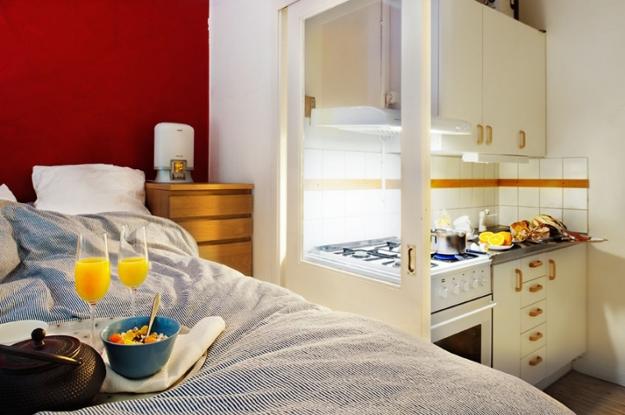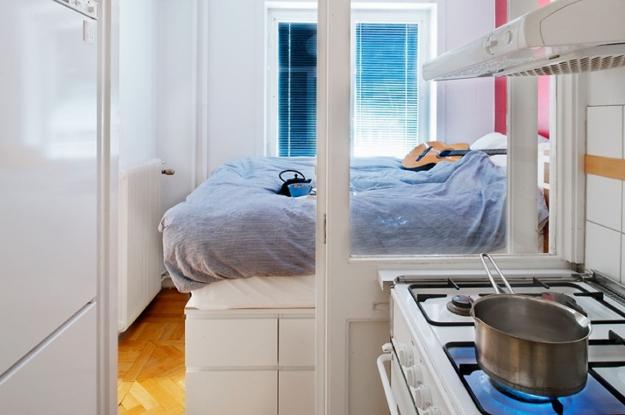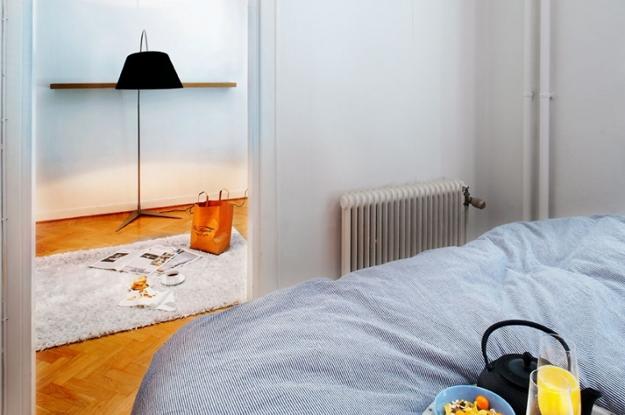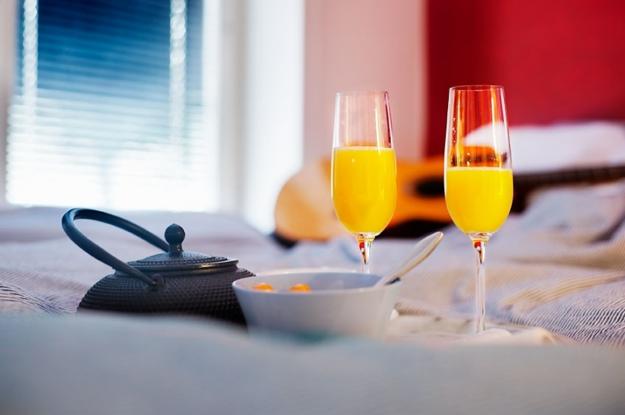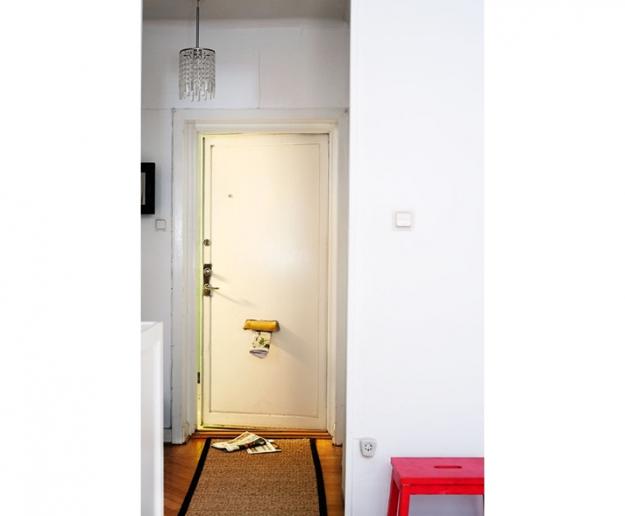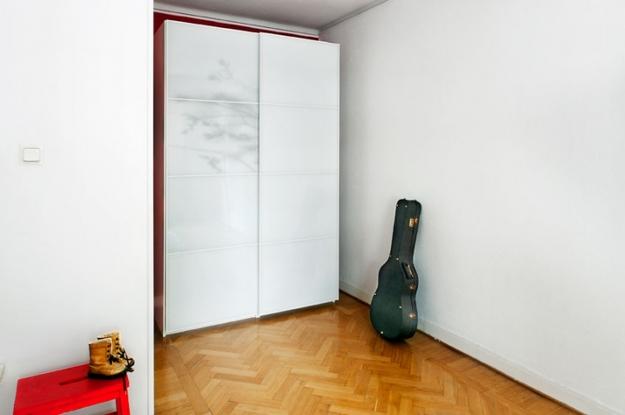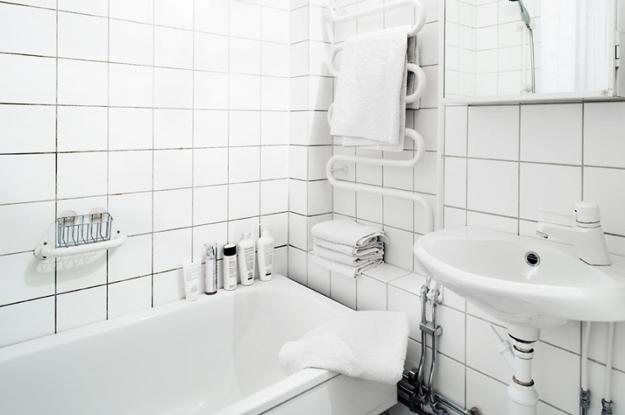 More from wall decoration

Ceramic tiles are beautiful elements of modern kitchens which are not just functional interiors for cooking, but the open living spaces...