Modern Kitchen Design in Revolutionizing Bold Red Color
---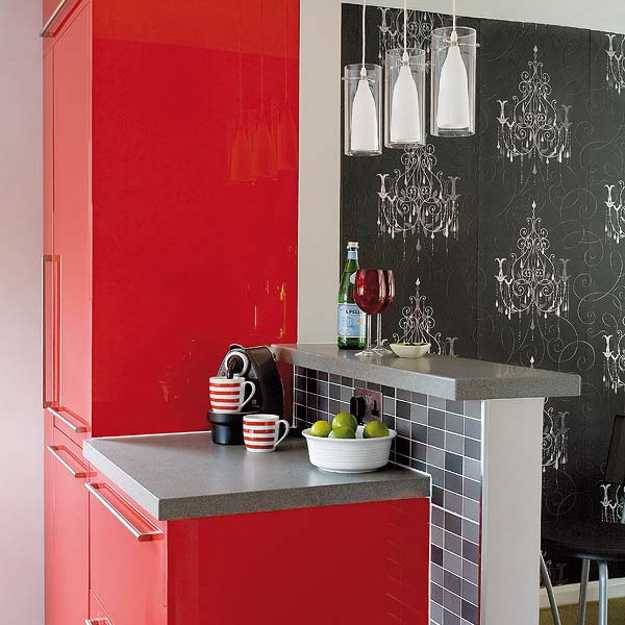 Red kitchen cabinets and black wallpaper
Red kitchen cabinets look exciting and bold, making a statement and bringing lots of energy into kitchen design. White kitchen cabinets and furniture in cream and light neutral colors are stylish and classy, but bright red color revolutionizes modern kitchen design with passionate and hot hues.
Modern kitchen cabinets in red colors are a bright alternative to wooden kitchen cabinets in natural brown colors or painted kitchen cabinets in pastel and light neutral colors. Red kitchen cabinets is a nice way to bring dynamic rich shades into kitchen interiors and create warm and bright kitchen designs.
Modern kitchen cabinets in blue and green colors add a relaxing and cool feel to kitchen interiors. If you want to create a bright kitchen interior, you can do it with kitchen cabinets in rich orange and red colors that make a bold statement.
Modern kitchen design in red color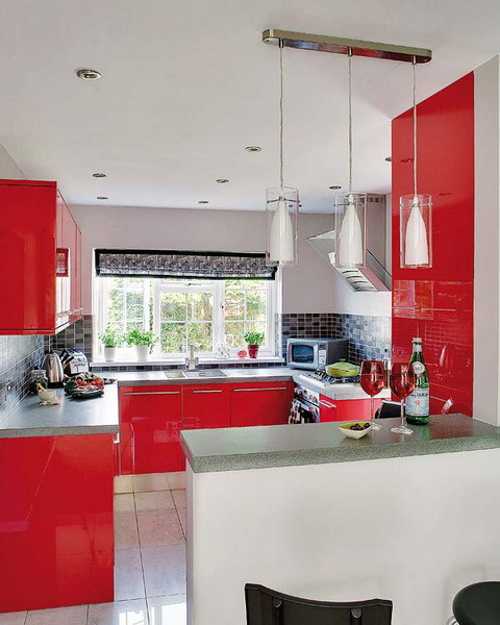 Red kitchen cabinets is a statement choice. Red color has a loud voice, brightening up kitchen interiors and creating contrasting color schemes with white walls and ceiling, tile designs in gray color or black dining furniture. Dull, lacking any interest kitchen design can be easily transformed into stylish and impressive with hot red color shades and energizing color contrasts.
Red kitchen cabinets are excellent for creating retro-modern kitchen look or add a retro feel to contemporary kitchen design, creating familiar and inviting kitchen design with white-red-gray color combination. Adding retro-modern kitchen appliances and decor accessories, a checkerboard floor pattern and rectangular wall tiles help to give your modern kitchen design a unique touch of 50s and create an impressive, bright and expressive kitchen interior.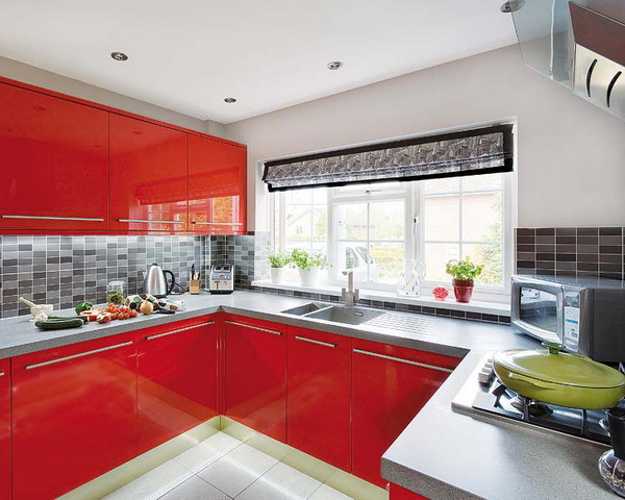 Red kitchen cabinets breathe life into kitchen interiors and add personality to kitchen decor. The pastel and neutral colors are safe choices that might seem boring and colorless sometimes. When you are looking for something brighter, original, energetic and passionate, red colors, blended with white and gray color tones, are excellent for your modern kitchen design.
Modern kitchens, 5 bright contemporary kitchen design trends
Modern kitchen design ideas and small kitchen color trends
Kitchen cabinets in red colors are for all who appreciate stylish decorating experiments and are not afraid of challenges. Red kitchen cabinets are ideal for brave and adventurous people. Modern kitchen cabinets in red color make a design statement. If you like red color and unusual, personal and bold design, do not hesitate to add modern kitchen cabinets in red color to your kitchen interior or to spice up it with red kitchen accessories.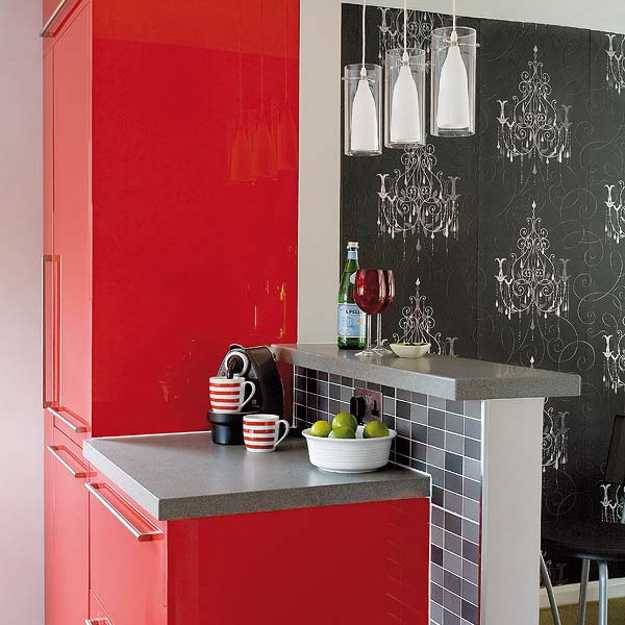 Red kitchen design is attractive and vivid, very personal and exciting. Red colors look luxurious and exclusive, perfect for showing off your modern kitchen design instead of hiding it in pale and neutral colors.
Kitchen design with peninsula, 20 modern kitchen designs for large and small spaces
33 kitchen islands and peninsulas with dining area, making kitchen design more functional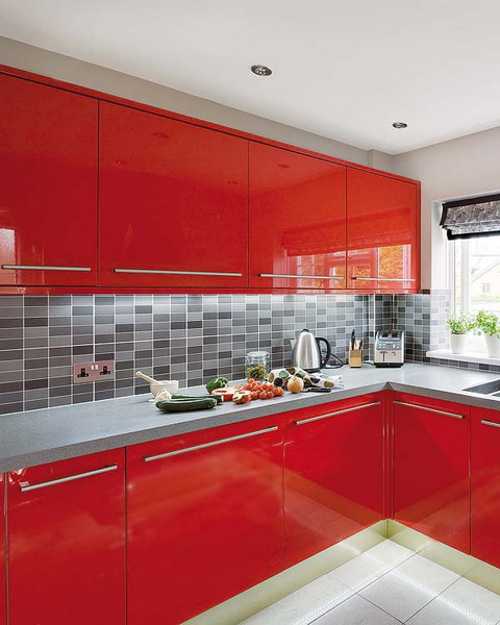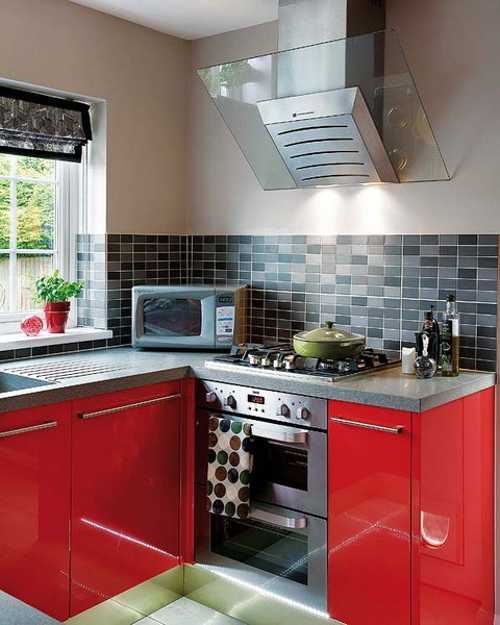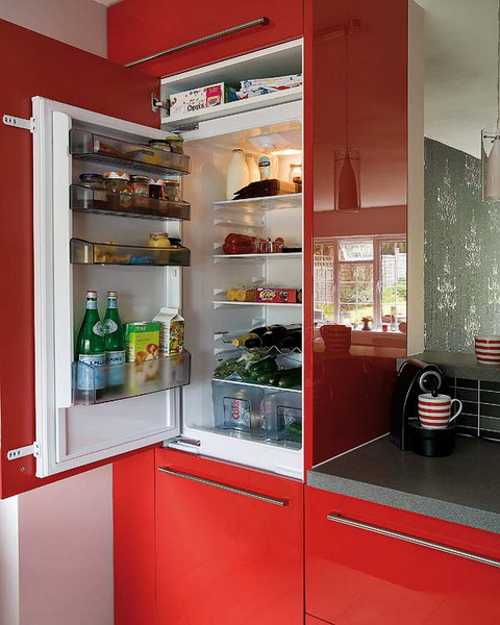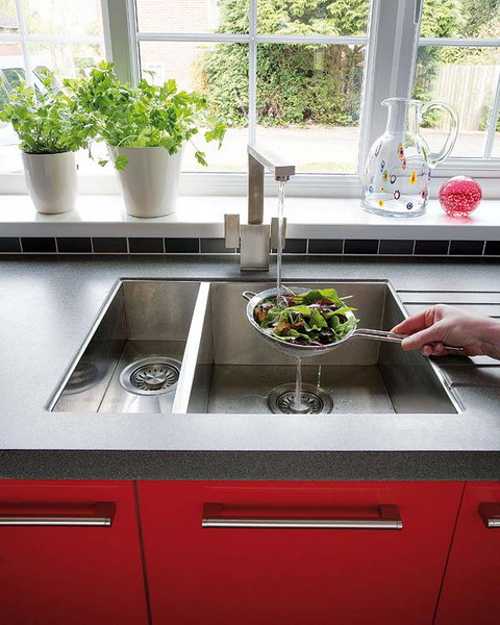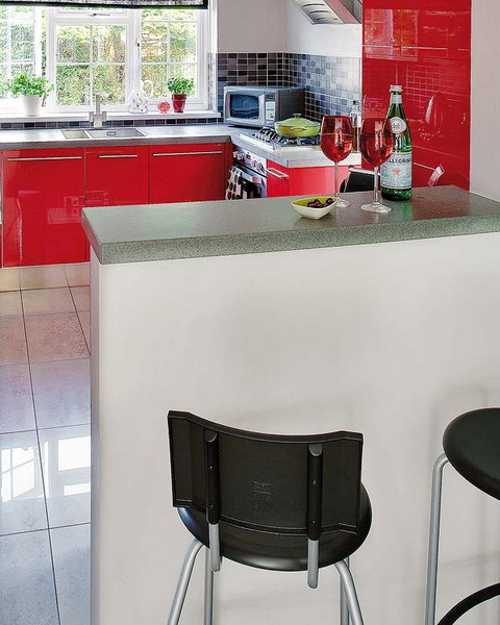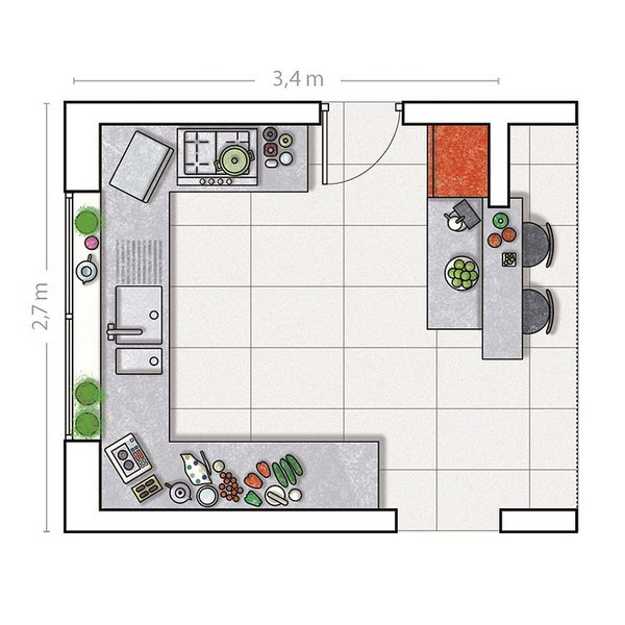 by Ena Russ
last updated: 05.03.2013