Modern Lighting Fixtures, Top 10 Contemporary Lighting Design Trends

Lights Appliances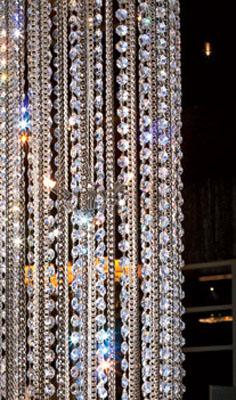 Crystal lighting fixtures, modern lighting design trends
lighting fixtures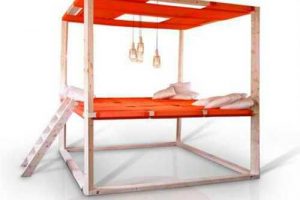 Modern lighting fixtures are an essential element of home interiors. Contemporary lighting design trends 2012 bring beautiful and different ceiling lighting, floor and table lamp design ideas for all interior decorating styles, making  modern interior design more functional and decorative, attractive and expressive. Lighting design trends 2012 will help select the best ceiling lights, floor and table lamps for your home, whether for interior decorating or home staging projects.
Daylight and light from bright modern lighting fixtures can create the right mood in home interiors, separate functional areas and make room decor more intimate and cozy or energetic and stimulating. Modern lighting fixtures add style and unique home accents to interior design, bringing contemporary lighting fixture design trends that add comfort to home interiors.
Designed with chains and crystals, ceiling lighting fixtures are almost architectural fixtures that bring exciting forms into modern interior design trends in 2012 with sparkling waterfalls of crystals, light, stylish silver and golden finish.
Modern lighting design trends
Pendant lighting fixtures, interior design trends
Interior design with lights that change room colors like chameleons
Crystal beads allow to alter the size and style of modern ceiling lighting fixtures, adding and removing layers of crystals for creating perfect for your home interiors lighting design and spectacular interior decorating with light.
Crystal lighting fixtures, modern lighting design trends
10 contemporary lighting design trends 2012
1. Table lamps, made in the 1960s style, are modern lighting fixture design trends that offer bright lampshades with geometric patterns in pink, red and green colors. Beautiful pink-purple glass bubble and chrome plated metal base, that decorate the table lamp Il Paralume Marina, add shine and retro charm to modern interior design.
Pink glass table lamp in retro style for modern interior decorating
2. Contemporary floor lamps will grow from small desktop lamps, offering similar, but large lighting fixture design trends for 2012 floor decor. Designer Gaia Bellavia, in collaboration with Penta, present New Classic Terra lighting fixture collection, made of contemporary plastic with mirror coating, instead of traditional glass.
Modern torchiere made of plastic with mirrored coating from Penta
3. Futuristic lighting design trends 2012 look beautiful and unique, bringing unusual and bright lampshade shapes, inspired by flowers and flower buds. Beautiful ceiling lighting design ideas from VGnewtrend are inspired by exotic orchid flowers.
Modern ceiling lights and contemporary floor lamps add nature inspired images, organic forms and floral motifs to interior design in 2012, creating mysterious flower-like patterns on the ceiling. Modern ceiling lamps look good together, arranged in a group, adding dramatic accents to stylish modern interior decorating.
Mirrored glass and ceiling lighting fixtures with floral designs
4. Innovative lighting design trends 2012 add additional functions to contemporary lighting fixtures. Wood Lamp from I Tre FDV Group has a built-in FM-receiver.
Contemporary floor lamps from Italian designers
Bluetooth technology, which allows to enjoy music with cell phones and laptops, combined with contemporary lighting fixture design ideas, add the changing color fixture to modern lamps for creating unique and personal interior decorating.
Modern chandeliers with leather lamp shades
5. Aluminum ceiling lights are modern interior design trends for 2012. White flower ceiling lights InSideOut, designed by  Brian Rasmussen from Casamania, are soft and round,created from bent aluminum sheets.
Room decorating with contemporary arc floor lamps
Contemporary floor lamps, torchiers for modern home interiors
White ceiling light from Casamania
6. Using unique and srtistic lighting fixtures in art deco and art nouveau styles are modern interior design trends for 2012. Tarsia lamp from Italian designers in black and white with intricate geometric pattern will add a unique decorative accent to art deco and art nouveau interior design.
Purple crystal chandelier is one of modern lighting fixture design trends for 2012
7. Modern chandeliers with curls and crystal pendants, especially made with using traditional technology for creating luxurious handmade lighting fixtures with glass details, present one of the most impressive, stylish and classy contemporary lighting fixture design trends for 2012.
Modern chandelier design trends 2012
Home decorating with custom made eco lamps
Large layed chandeliers with famous Venetian Murano glass pendants are excellent for glamorous modern interior decorating in neo Baroque style. Gorgeous black, purple, deep red and cranberry red hue are modern color trends in chandeliers.
Table lamps in Art Deco and Art Nouveau styles
Classy chandeliers, decorated with metal chains and rings, crystal flowers and colorful pearls from Pataviumart present another modern trend in chandeliers, that brings lovely enamel flowers into modern home interiors.
Creative home lighting design for visual comfort
Lighting fixture designs to magnify home beauty, modern chandeliers
8. Torchieres and contemporary floor lamps are practical and decorative lighting fixture design trends. Simple and comfortable contemporary torchieres from Marissa Rugiano have white quilted lampshades and three leg metal bases for stability.
Contemporary floor lamps and modern torchiers with three leg base for interior decorating
Unusual contemporary floor lamps from FontanArte, designed by an architect Marco Acherbis, are made of glass panels, which are connected with aluminum flates. A crome finish round base and the combination of halogen and fluorescent lamp bulbs creates bright interior decorating with comfortable, soft, diffused light.
Wall lights and table lamps, 6 modern lighting fixture design trends 2012
Moroccan home decorating ideas, unique Moroccan lamps
Contemporary floor lamps, like torchier Damasco, designed by Gallery Vetri d'Arte, have beautiful contemporary lampshades in cacao and chocolate colors. Nature inspired, floral pattern brings stylish golden color trends into modern interior design for 2012. Modern torchiere lampshades are made of linen and silk and decorated with glitter and small glass pendants.
Modern lighting fixture design trends and contemporary floor lamps made of glass
9. Ceramic table lamps Nova from Smania support golden color trends 2012, adding shine and luxury to modern interior design with golden finishes and silky lampshades.
Crystal chandelier with silk lampshade in chocolate brown color
10. Unusual and innovative contemporary floor lamps create the most exciting and unique modern lighting fixture design trends for 2012 interior decorating.
Wood floor lamp design trends using recycled wood
Recycled wood for contemporary floor lamp Serena, designed by Erasmus Figini, comes from the quays of Venice.
Kitchen lighting design for coffee lovers
Dresses for lights, a la mode lighting design
The table lamp base is covered with a natural patina and decorated with gold and Murano glass for adding chic to lighting fixtures, which will make modern interior design ideas look  gorgeous and unique.

More from interior design

Bright home interiors and amazing views of the ocean make this beach house a dream place. Large windows, light, neutral room...
and enjoy free articles sent to your inbox