15 Fun Design Ideas for Valentines Day, Hearts for Gifts and Home Decorating
---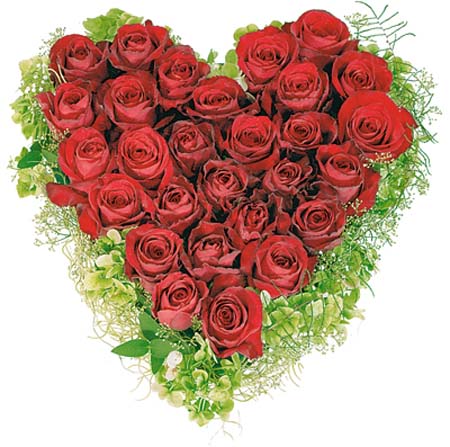 Cute ideas for Valentines Day bring more love and warm feelings into our busy life with red hearts decorations and romantic pink, purple and red colors. Warm hearts decorations for homes, heart-shaped food and gifts remind of the romantic day, which gives an opportunity to love yourself and others more.
In February love is in the air. Pink, purple and red colors are favorite for gifts and home decorating, celebrating love and appreciation in festive style. 10 cute ideas for Valentines Day may help you select an inexpensive and elegant way to demonstrate your loving personality and make yourself and others happier.
Simple heart-shaped food designs and edible decorations made with food, kitchen utensils and pillows will make you smile and feel lucky. Red hearts for breakfast in the morning is a beautiful way to start your day. Pink, purple and red hearts decorations are excellent for creating romantic and youthful atmosphere later in the day.
Valentines Day ideas for romantic single girls, 10 simple gift and interior decorating ideas
Classy Valentine ideas for table decoration
Valentines Day inspired hearts decorations for bedroom, white and red color combination, heart-shaped decorative pillows, ottomans, table lamp bases and drawers knobs
Ideas for Valentines Day gifts and home decorating
Interesting and unusual, bright and whimsical design ideas can inspire you to turn Valentines Day into fun day, doing activities you enjoy, selecting your favorite colors, eating food you crave and celebrating Valentines Day in creative and unique style.
1. Heart shaped food for breakfast in bed
Creative food design, simple cute Valentines Day ideas, heart-shaped eggs with red hearts made with ketchup
Breakfast in bed is a wonderful idea for everyone, old and young, single and married.
Edible decorations and Valentine's Day's gifts
2. Small kitchen appliances and kitchen utensils with hearts decorations, heart-shaped cookie cutters, muffin tins
White kitchen kettle with red hearts decorations, Valentines Day gifts
3. Heart-shaped chocolate and strawberry treats
Unusual chocolate treats, unique gifts and contemporary food design ideas
4. Heat-shaped tableware, napkin rings and mugs with pink, purple or red hearts
Heart shaped plale and bowl in red color
5. Heart shaped romantic candles in white, pink, purple or red color and candle holders with hearts decorations
Valentines ideas for room decorating with romantic candles
6. Pink, purple or red mouse pads and heart-shaped computer mouse designs
Red hearts for Valentine's Day, red heart-shaped computer mouse with white-red pad
7. Pink, purple or red flower bouquets and floral arrangements
Craft ideas for valentine's Day, eco gifts and table decorations made of fresh flowers and plants
8. Fun items, like One For Two mittens, mugs and blankets
Fun gift ideas for Valentine's Day, romantic gifts One For Two
9. Interior decorating with pink, purple or red paint, heart-shaped pillows, lamps shades and door knobs
Charming home decorating ideas for Valentines Day
10. Valentines Day crafts and handmade decorations
Eco friendly decor and Valentines gifts under $10
by Ena Russ
last updated: 12.02.2012