Modern Interior Design Color Combinations, How to Match Room Colors for Fresh, Stylish Look

Room Colors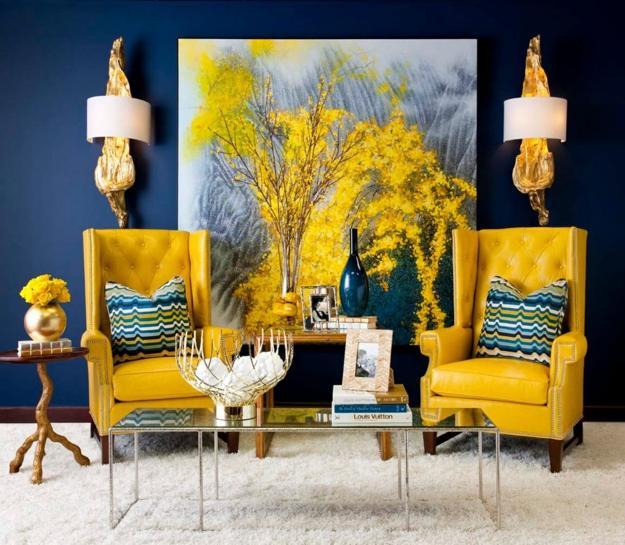 Bluish ink and yellow color combination, living room design
color matching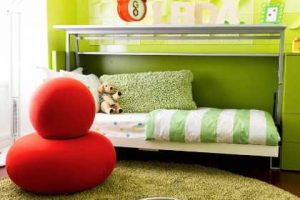 Color combinations change perceptions of interiors and create powerful effects. Creating interior design color combinations with modern wall paint colors are an excellent solution for refreshing existing room decorating. Color combinations can add a stylish vibe and create a modern look. Room color schemes can feel relaxing or warm, and bring excitement or coziness and comfort into home interiors. Here are tips for designing beautiful color combinations for your rooms that enhance your interior design ideas and match your decor.
Complementary, split-complementary, triadic, analogous, and tetradic color schemes offer many attractive ways to match your existing decor with modern wall paint colors. Monochromatic color combinations or black and white decorating ideas are the most natural interior design ideas for balancing your room colors. Black and white colors match all bright hues and look harmonious and sophisticated with vibrant accents. Colorful cabinets, lamp shades, lighting fixtures, room dividers, textiles, accent wall designs are the modern ways to add a splash of color to the interior design in neutral monochromatic tones.
Matching interior design colors, wall paint colors and home furnishings
Decor color matching tips, modern wallpaper patterns, color accents
Matching interior colors, floor, ceiling, wall paints
Matching color combinations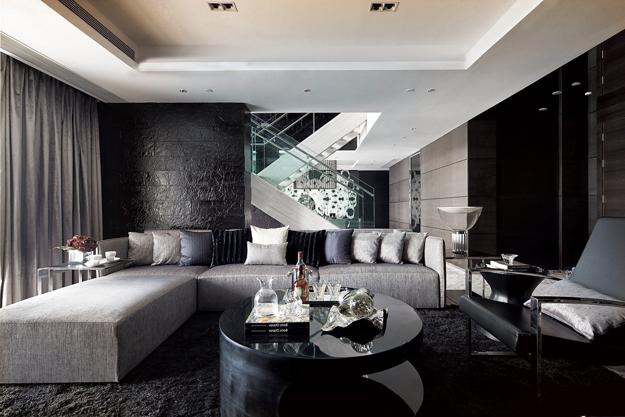 1. White
White colors are positive, light, and refreshing. Crispy white wall paints refresh interior designs. White brightens up all color schemes. Modern white color combinations include black and gray color tones. White decorating benefit from a mix of geometric patterns, floral designs, and stripes in black and gray colors. White paint colors look attractive and modern with purplish, bluish-ink, yellow, pale or bright pink color.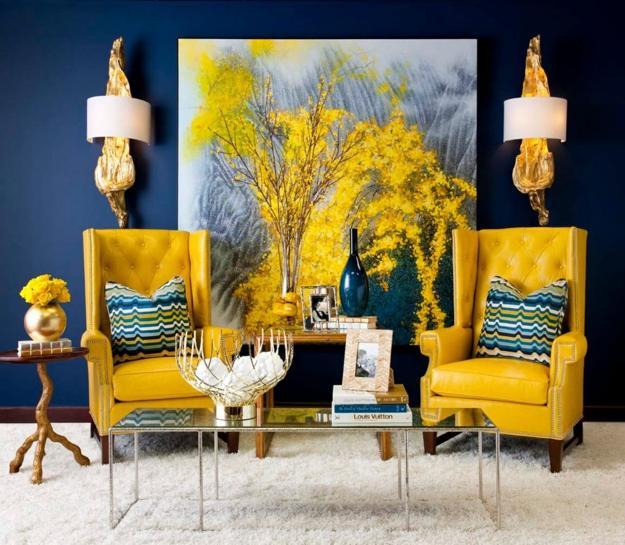 2. Black and gray color tones
Black and dark gray color tones help concentration. Black and medium to dark gray color tones make the interiors look smaller but enhance the brightness of other room colors. Black mix with reddish orange color shades, sand, and light gray color tones. Modern black and gray color combinations include tender-yellow, deep yellow, golden colors, red, orange shades. Pale pink, beige, pale blue with black and gray create beautiful modern color schemes for modern interior design. Gray color tones are excellent for separating unmatched room colors, like purple and green, making it is possible for these hues to coexist in modern interior design color schemes. Gray color combinations with pink, blue, purple, black and white are elegant and contemporary.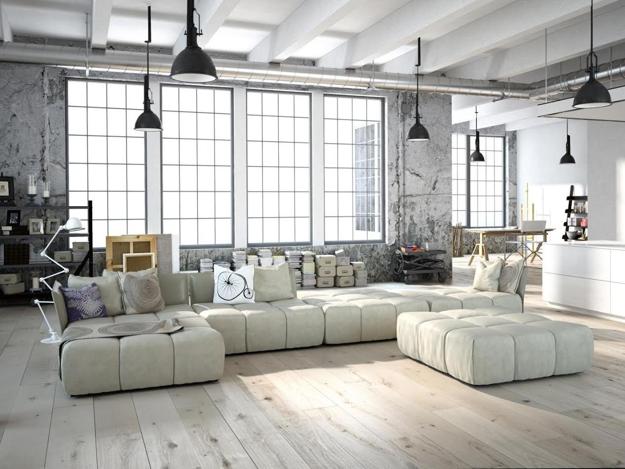 3. Red and pink
Red colors are warm and exciting. Modern red color combinations include one or two following colors, – white, gray, bright yellow, deep purple, orange. Pink color combinations with turquoise blue colors, silver gray or mint green colors offer modern color design ideas for interior decorating.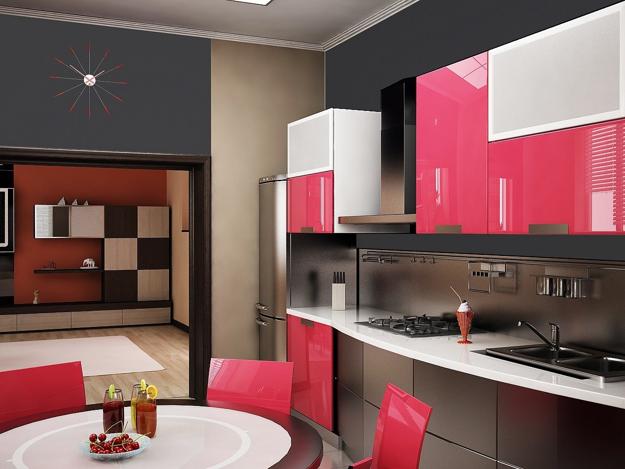 4. Orange colors
Orange hues are optimistic and playful. Orange color shades create modern color combinations with dark gray color tones, emerald green, blue, reddish-pink, and dark brown color shades or brownish and grayish pastels.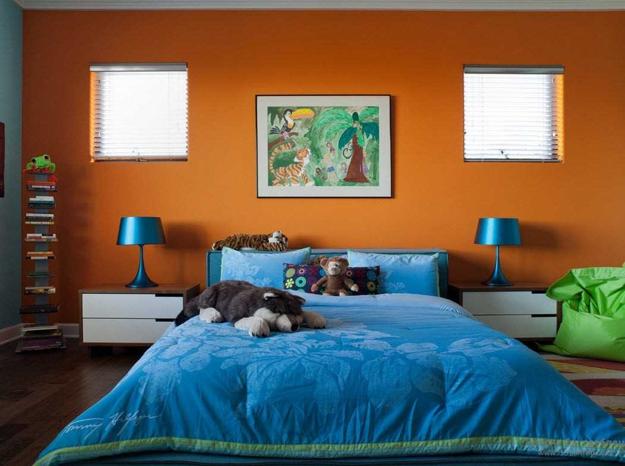 5. Yellow
Yellow color shades are happy and energetic. Yellow colors mixed with blue, lilac, gray color tones, white, and light brown color shades create modern color combinations.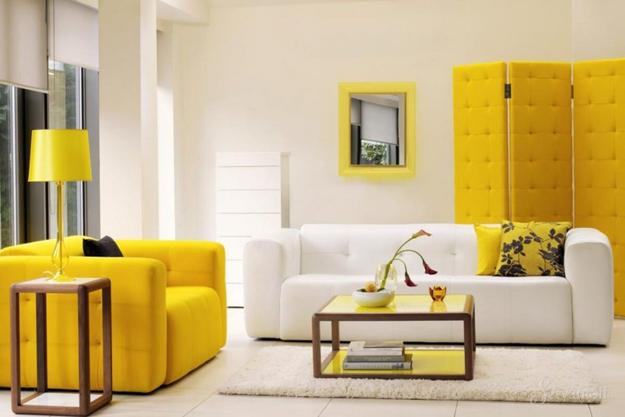 6. Green colors
Greens relax. Green colors work with all brown colors, light green pastels, and milky white hues.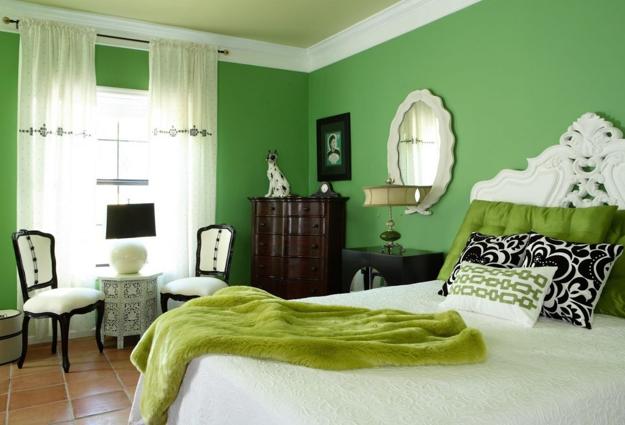 7. Blue color tones
Blues are peaceful and soothing. Light blue is romantic. Light blue tones create modern color combinations with pale pink and light green pastels. Bright blue tones work with yellow, bright orange hues, white, and peach.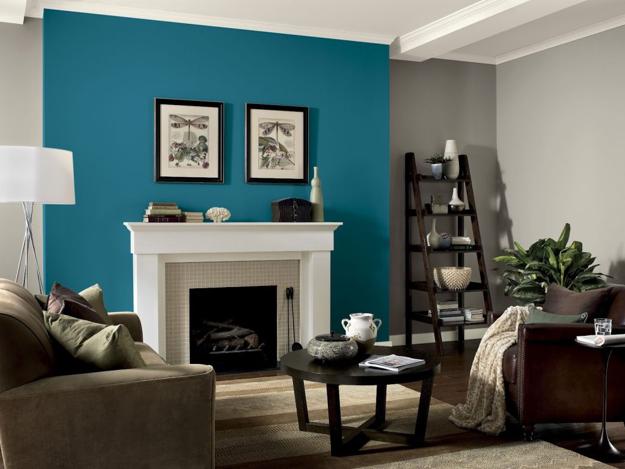 8. Purple colors
Light and deep purple hues are inspiring. Olive, golden color shades, gray, and deep green color hues create modern color schemes with purple.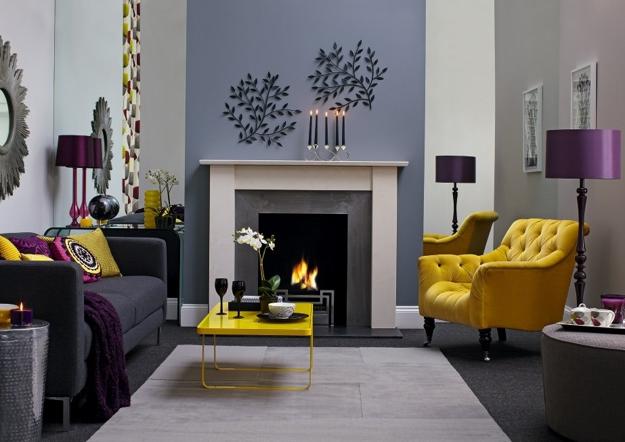 9. Brown colors
Light and dark brown colors are comfortable, warm, and cozy. Brown color shades look beautiful in color combinations with cream, purplish-red, lemon, and golden color shades.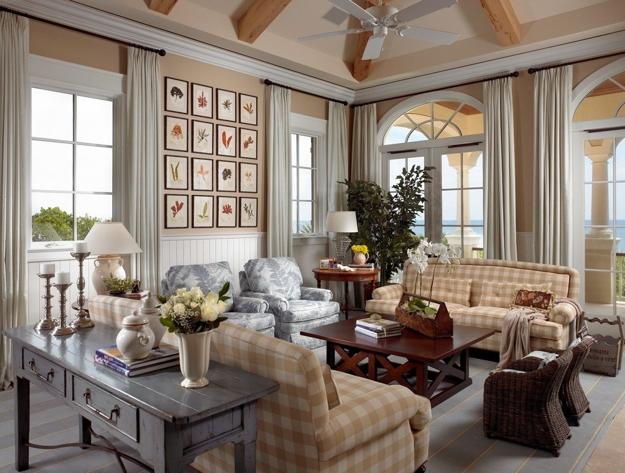 10. Pastels
Modern pastels are soothing and sophisticated colors created with a touch of gray color tones. Pale pink, light green, blue, and beige color combinations with brown colors, gray, black, and red are elegant, modern ideas for interior design and decorating.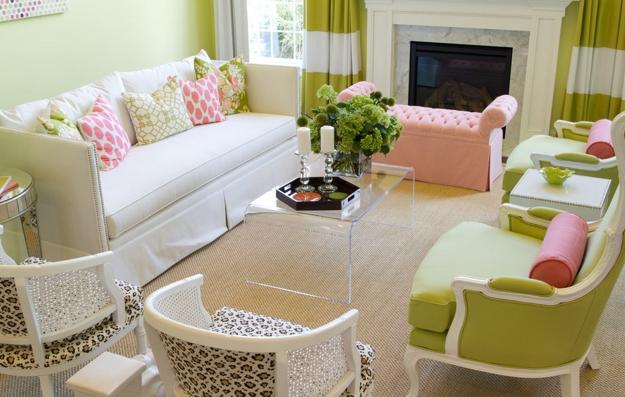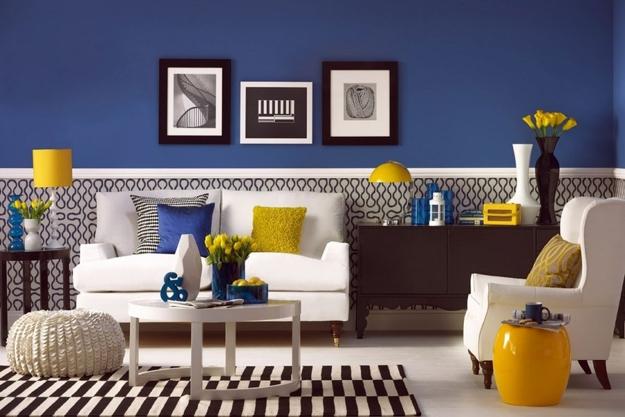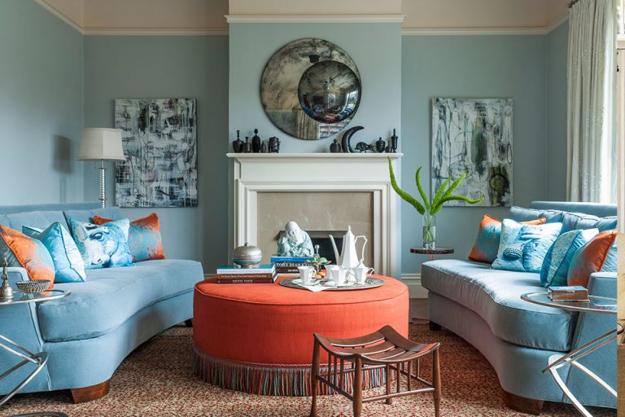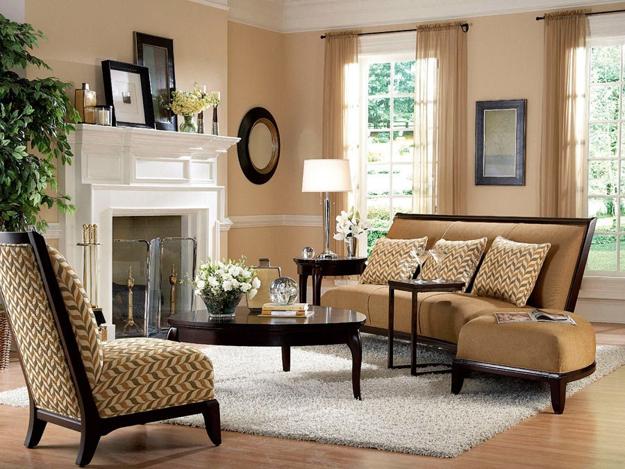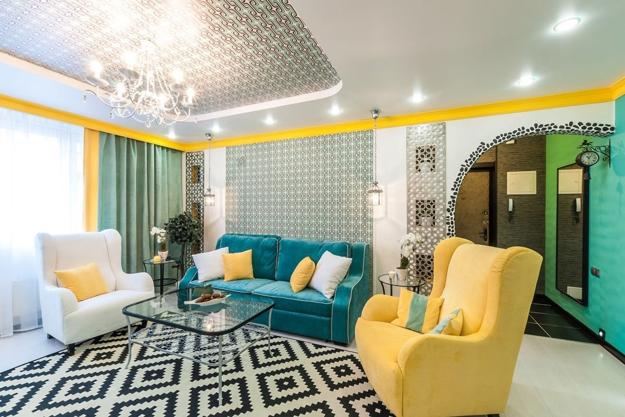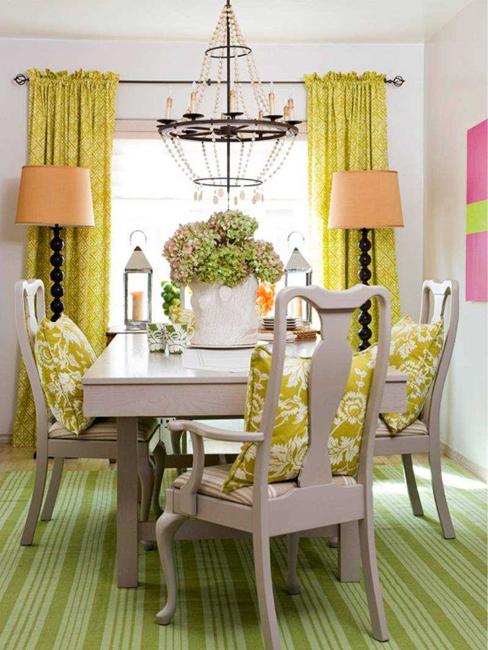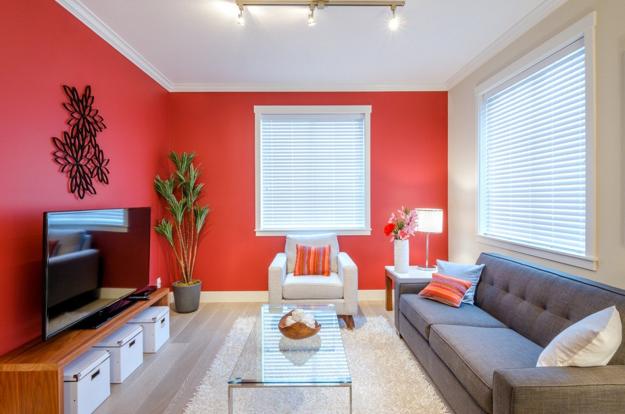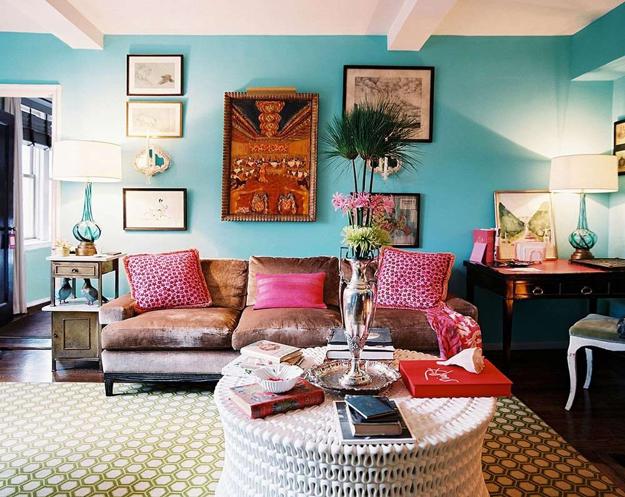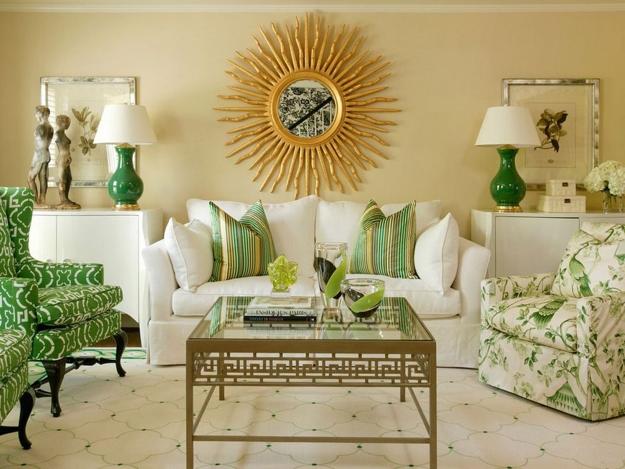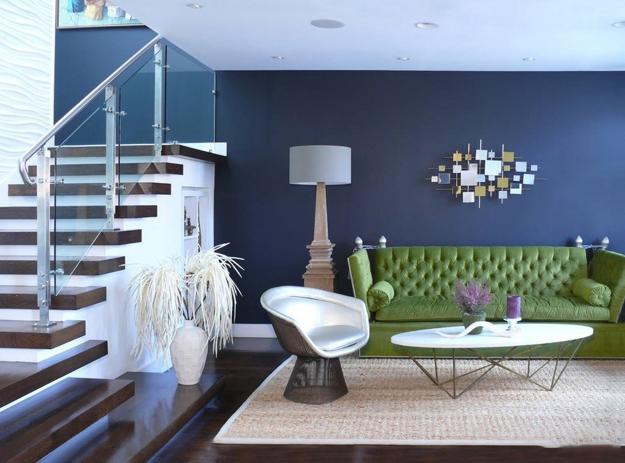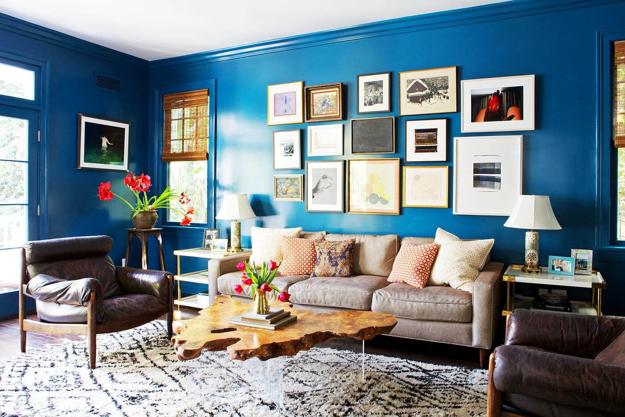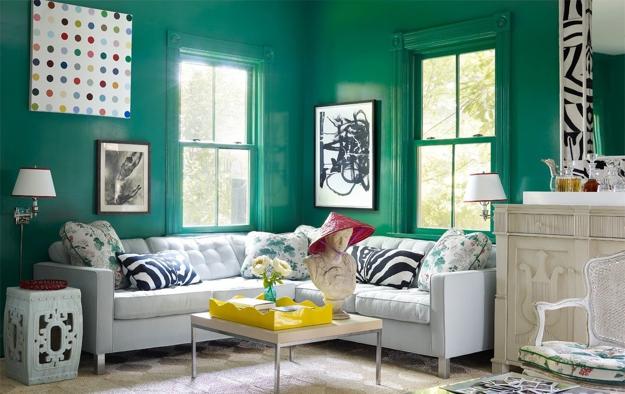 More from interior colors

Bright home interiors and amazing views of the ocean make this beach house a dream place. Large windows, light, neutral room...
and enjoy free articles sent to your inbox