Charming Fish Tea Bags, Creative Food Decoration and Design Ideas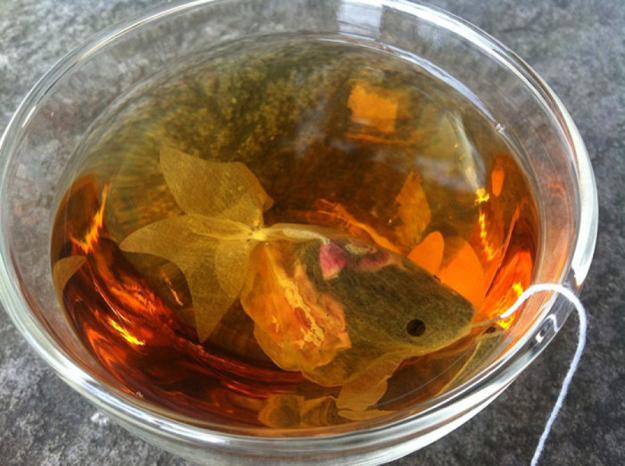 Goldfish tea bags, creative food decoration and design ideas
DECORATING SMALL APARTMENTS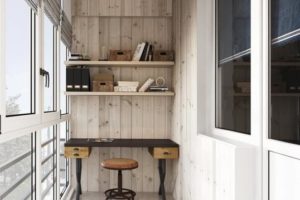 New design ideas offer creative ways of food decoration that add fun to unique eating and drinking experiences. Tea bags designed in fish shapes look like goldfish in pond, bringing peace and charm into homes and making everyone smile. Lushome presents this cute tea bags that turn a  pleasant tea ceremony into more enjoyable and meaningful.
Creative food decoration and design ideas transform modern life. Attractive tea bags turn a small tea cup into a miniature pond will goldfish that Feng Shui a home. Like the real fish in a pond, surprising and mysterious, goldfish are revealed in all their grace when immersed in hot water.
The unusual tea bags are from Charm Villa, the based in Taiwan company specializing in teas.  Charm Villa introduced these charming tea bags designs which delight with koi fish appearance.  Watching koi fish in a cup is a fun and exciting.
How to Feng Shui a home with pets
Feng Shui tips and Feng Shui cures
Transforming tea bags that improve mood
Tea bags shaped like goldfish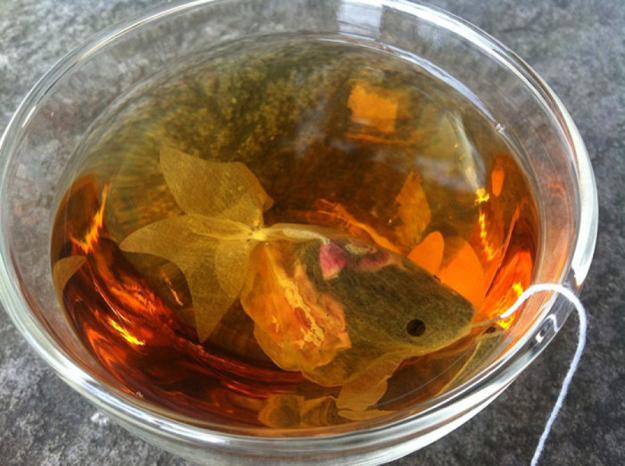 Unique tea bags make wonderful eco gifts that help Feng Shui a home and bring happiness, wealth and good luck. Perfect as Chinese New Year gifts, the tea bags offer two types of tea, – Rose and Oolong, but the company promised to expand the range of teas offered for sale in original, interesting and meaningful packaging.
Koi fish to Feng Shui a home
KOi fish are beautiful Feng Shui cures that help Feng Shui a home and attract wealth. Peaceful goldfish stimulate the energy flow around the house and help people to relax. Goldfish tea bags make charming table decorations and connect people with the nature.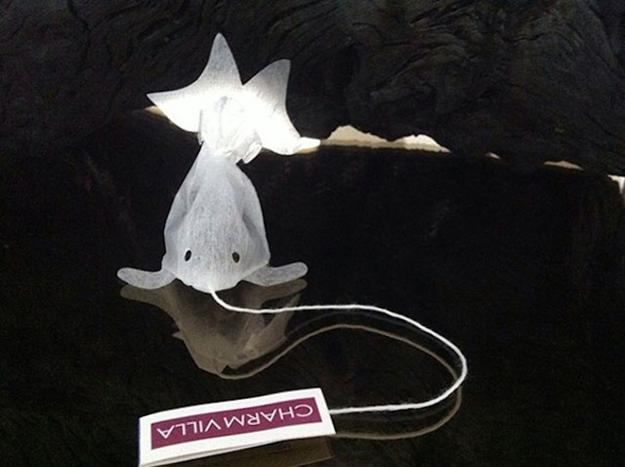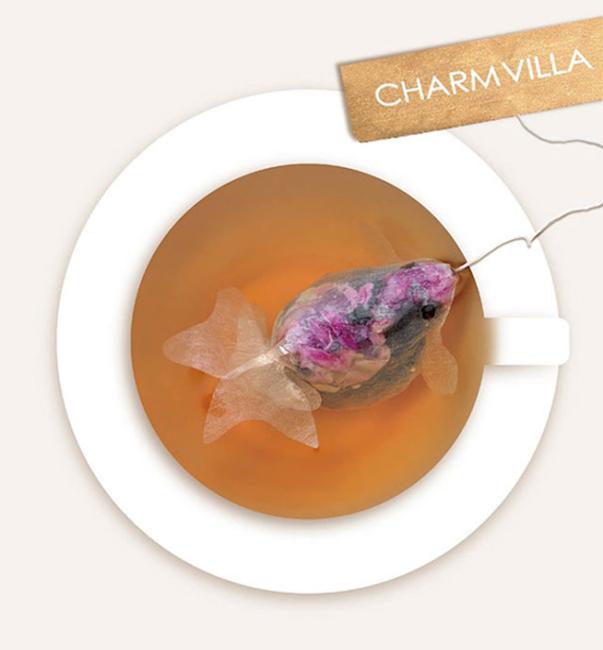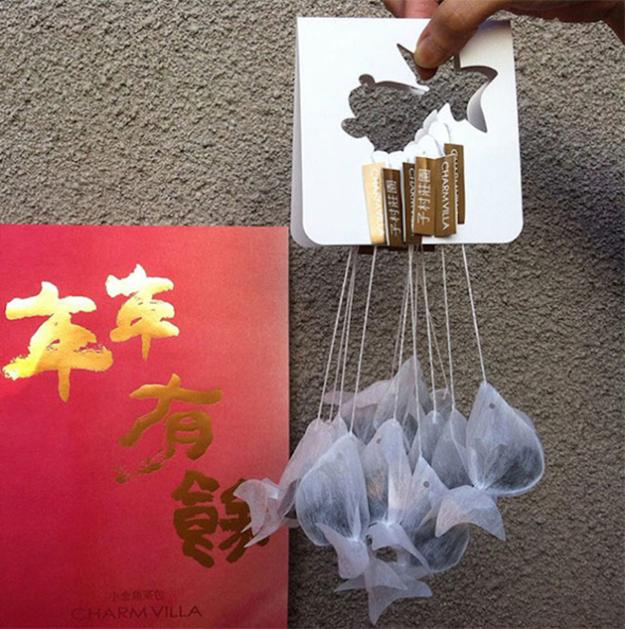 More from table decoration

Pink is one of the most ubiquitous and versatile Christmas colors that are perfect for elegant table decoration. The tender, pale...