Cozy Pet Furniture, Stylish Meyou Paris Designs Showing Love

Pet Design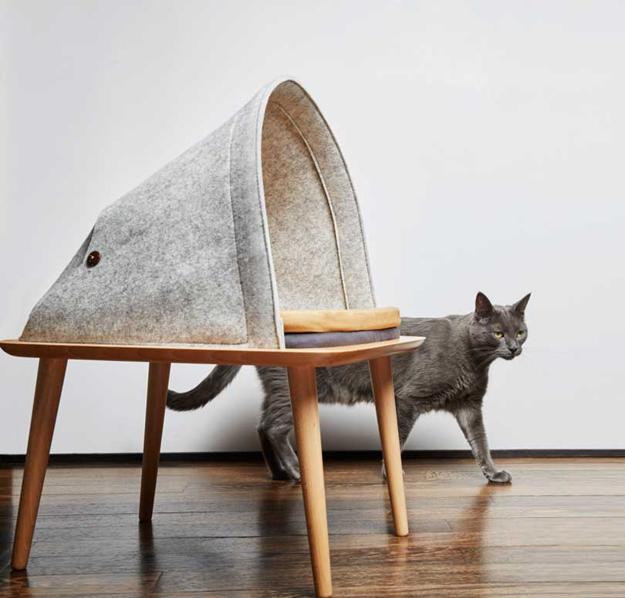 Cave cat bed
pet furniture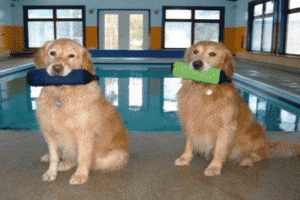 Modern pet furniture has gone beyond handmade cardboard box beds and homemade huts for cats and dogs. Pets owners need stylish designs that are comfortable for pets and make beautiful home decorations. Pet furniture is an essential item in keeping your cat or dog happy while creating an attractive and stylish interior design. Nobody wants to sacrifice the look of your room. Luckily, modern pet furniture from Meyou Paris is stylish, comfortable, warm, and cozy. The cat caves are beautiful and colorful, perfect to go with modern home decor.
Meyou Paris designs are eco-friendly and cute. The cat houses are classy pet furniture with a cozy feel. Cat beds and cocoons are beautiful and comfortable for any cat or small dog. Pets would dig into relaxing in warm and soft per houses while their owners feel good about the look and design too. The modern designs bring harmony into contemporary home interiors blending the functionality with style while pleasing cats and dogs. The pet furniture collection consists of several models that work for cats and small dogs.
Modern cat furniture, playful pet furniture designs
Cat tree design with bookshelves
Beautiful and cozy modern furniture for cats
Modern pet furniture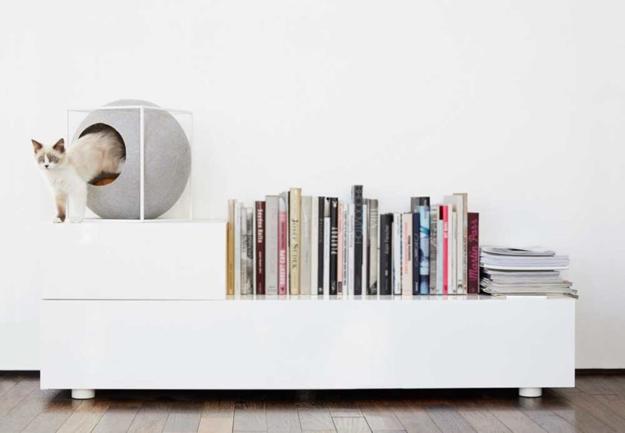 An open cat bed, cocoon, or small pet house is an essential piece of pet furniture not to overlook in your interior design. Cats need a safe and warm personal space if they are to be happy. While a handmade box with a hole may work temporarily, it is not very aesthetically pleasing in the room. You want a modern cat furniture piece to emphasize the style and beauty of your interior design.
Design ideas for DIY cat trees
Modern pet furniture, wall-mounted and heated cat beds
Contemporary design, cute cat houses
The new designs bring attractive and comfortable pet furniture. Rounded cat houses with a small opening in front feel cozy and look contemporary. Made from durable but handsome looking materials, the modern cat beds feature a spherical cocoon shape and a plush interior for kitty comfort. The designers pay close attention to pets' needs and owners' wants. They envisioned luxury pet furniture items offering contemporary, beautiful, comfortable cat houses, gifts of love to cats, or dogs.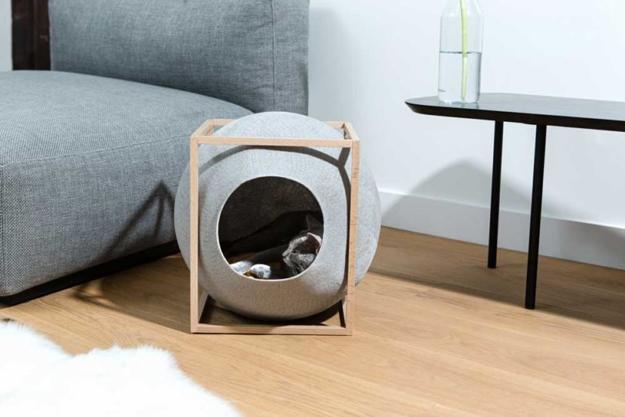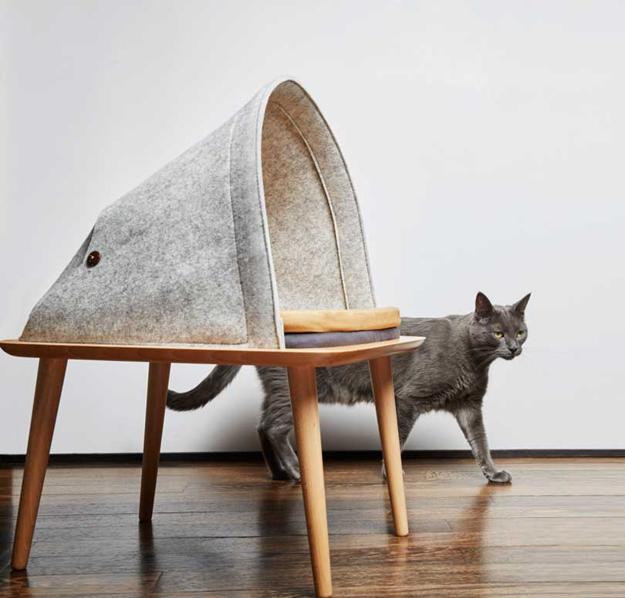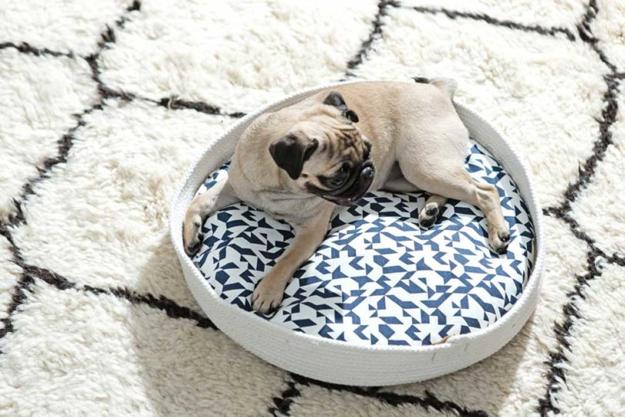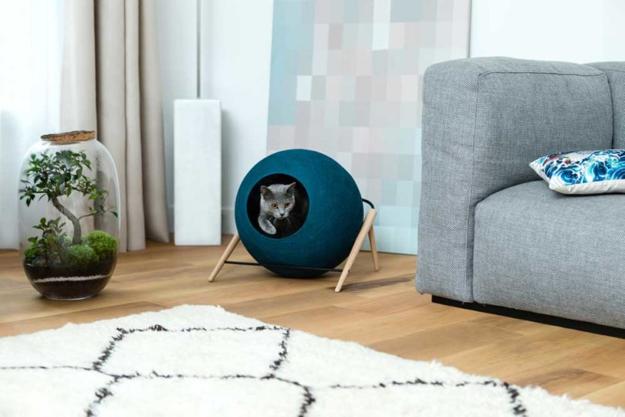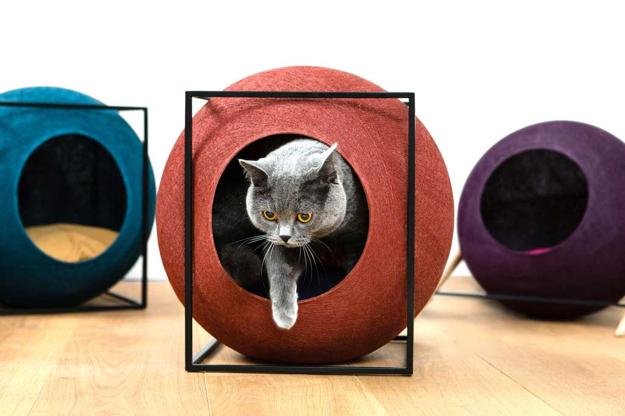 More from modern furniture

Weave furniture design blends traditional techniques and modern trends in decorating with handmade items. Using natural ropes and twines, you can...
and enjoy free articles sent to your inbox