Wood Flooring Ideas from Bauwerk Parkett, Floor Decor for Modern Interiors

Decorating Ideas

Green Design Ideas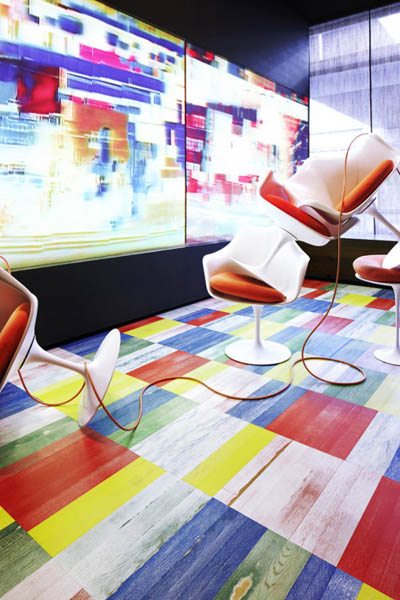 flooring ideas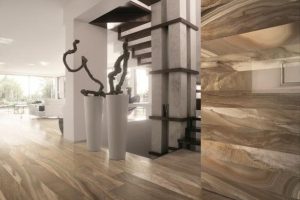 Wood flooring ideas from Bauwerk are stylish, impressive and elegant. Bringing parquet flooring ideas into modern interior decorating, Bauwerk Parquet and designer Virginia Maissen worked together on the bold collection for unique and bright contemporary floor.
Stylish wood flooring from Bauwerk Parkett, www.bauwerk-parkett.com/de.html, blend the feel of authentic wood and an innovative new look into modern floor decoration for modern interiors. Available in neutral, warm brown and vibrant colors modern floor decor ideas are luxurious and artistic.
Trendy patterns, ranging from vintage to contemporary, create unique and gorgeous look. The Old News floor decoration adds a newsprint pattern to modern interiors, making living rooms or home offices feel charming and interesting.
Contemporary flooring ideas, decorative self leveling floor
Floor carpet tiles and space saving modern flooring ideas
Modern wood flooring ideas
Modern floor decor ideas, light parquet flooring with news prints
Multi-color floor decor add bold red, white, blue, yellow and green color tones, creating bright modern interiors. Stone pattern looks like this natural material, adding elegant eco style to modern floor decoration with contemporary flavor.
White and red color combination brings retro charm into wood flooring design, offering versatile floor decor ideas for modern interiors. Modern floor decor reflects contemporary needs and different lifestyles. Unique floor decor ideas from Bauwerk are designed for different lifestyles, living and working environments.
Modern floor decor with yellow and white stripes, bright parquet flooring ideas
The company cooperates with design schools, renowned designers and architects from major European cities and develop super modern floor decor ideas, celebrating natural wood, eco friendly floor decor ideas and color.
Onyx floor tiles for small bathroom design
The future of our children lies in our presence. This applies not only to our families, but also for building floor and developing stylish designs for modern floor decor which is beautiful and eco friendly.
Wood flooring for modern interiors, stylish parquet flooring
Nearly 95% of wood comes from the safe and re-growing forest regions of Europe with the world's strictest rule of wood and forest laws.
Modern floor decor ideas, unique contemporary area rugs
Improving the ecology, energy saving technology and the sparing use of resources are important  elemnts of creating eco friendly parquet designs for modern gloor decor. Even wood residues from building floor are put to good use and transformed into carbon-neutral products.
Colorful parquet flooring, beautiful and eco friendly products for modern interior decorating from Bauwerk Parkett
High quality wood flooring creates warm feelings when walking barefoot. Beautiful parquet floor in neutral, natural brown or bright colors is not only decorative, but very efficient floor with optimum heat transmission coefficient, – ideal for underfloor heating.
Moroccan rugs and floor decor accessories
Modern art and floor decor, contemporary rugs for floor decoration
Gorgeous parquet flooring designs will make interior decorating more interesting and charming, emphasizing your favorite colors, personal preferences and unique style. Eco friendly floor decor is good for the environment and for the residents, because the company pays particular attention to the development of eco friendly products for modern floor decor and healthy living.

More from modern interiors

Bright home interiors and amazing views of the ocean make this beach house a dream place. Large windows, light, neutral room...
and enjoy free articles sent to your inbox