Floor Carpet Tiles and Space Saving Modern Flooring Ideas

Fun Rooms

Interior Design Ideas

Kids Rooms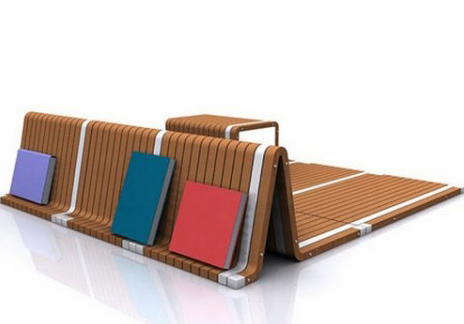 new design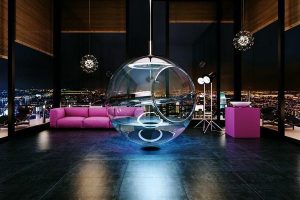 Floor carpet tiles are modern interior decorating and design trends that help transform floor carpets into small furniture and create a functional space-saving modern decor. Contemporary carpet flooring ideas that add fun to interior design are great for students and young kids' room decorating. In addition, flooring ideas of transforming carpet tiles into small furniture are perfect for those who often like to play or change floor decor.
Magic Rug, created by Cho Hyung Suk, is a creative attempt to design multi-functional floor carpets that transform into light living room furniture, a coffee table, and chairs. Small, space-saving essential furniture items are innovative interior decorating and design ideas perfect for kids' room decor, impromptu parties, and sleepovers. In addition, contemporary floor carpeting ideas offer attractive, space-saving solutions for small rooms, young kids' playrooms, or interior decorating design in Asian style.
Contemporary rugs, design trends
Bright floor carpets and modern interior design ideas
Sculpture rugs, interior decorating ideas, kids rugs
Space-saving Magic Carpet flooring ideas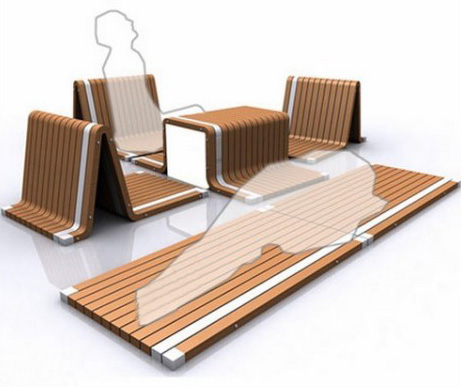 Floor carpets from Korean designers are made of wood and steel. With soft cushions, floor carpeting can be transformed into an inviting room in Asian style with essential living room furniture pieces, lounge chairs, small chairs, and coffee tables. Changing and transforming contemporary flooring ideas are perfect for outdoor rooms also.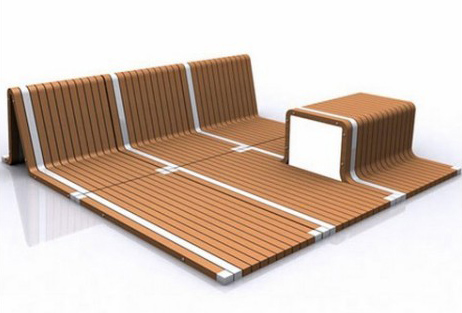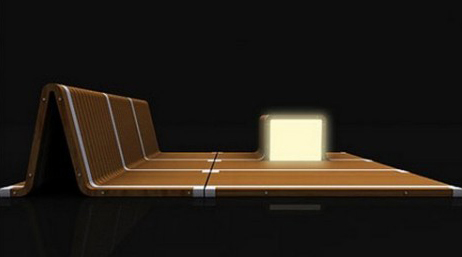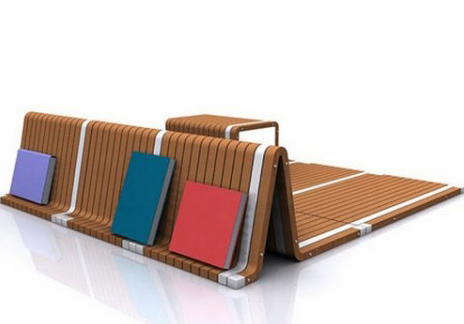 Contemporary rugs and furniture design ideas
Another floor carpets, Land Peel, is presented by Shin Yamashita, www.shinple.com/ Her carpet flooring ideas only look like ordinary floor carpets. However, each floor carpet tile can be transformed into small furniture, creating functional and modern decor that reminds Japanese traditional interior decorating and design style.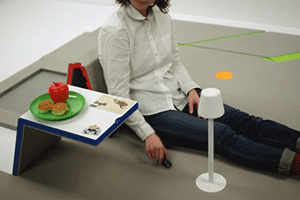 Innovative carpet flooring ideas offer wall-to-wall carpets made of unique carpet tiles that bend and transform into small living room furniture items, the coffee table, chair, or bench with a footrest. When a person is ready for the floor decor transformation and furniture assembly, bright marks on carpet tiles help find the bending lines.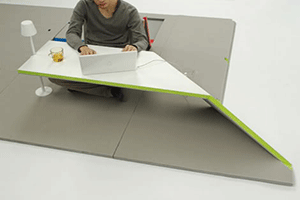 Carpet flooring ideas for play
Quick installation of floor carpet tiles and space-saving ideas are excellent for small rooms. Stimulating and exciting, floor carpeting designs are great decorating ideas for kids' rooms. In addition, small furniture that is easy to assemble of carpet tiles are lovely toys and functional items for kids room decor, especially when children want to change activities or invite friends.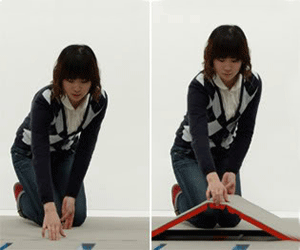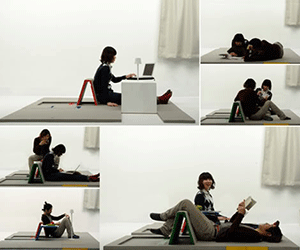 Contemporary design trends
Food design trends, nature, talent, sensation, action ingredients
The art of interior design, the future of the furniture
Contemporary furniture design presents chair masterpieces
More from unique furniture

Recycling is a creative, Green, modern way to create something new, exciting, original, stylish for your home interiors. Do-It-Yourself projects are...
and enjoy free articles sent to your inbox