Interactive Contemporary Furniture Design Ideas, Changing Color Trends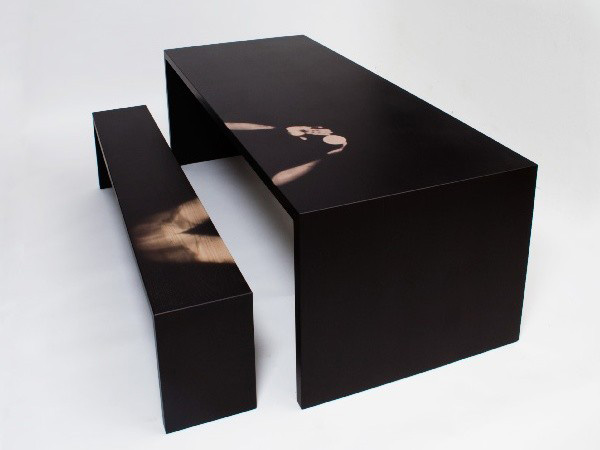 furniture decoration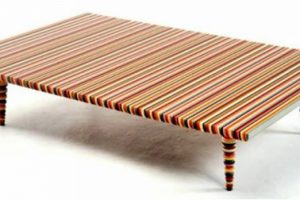 Changing color trends are latest modern furniture design ideas, based on contemporary technology, innovative  materials and new paint. Interesting and unusual, changing color from black to transparent table and bench are creative modern furniture design ideas from Jay Watson.
Linger A Little Longer dining table and bench are changing color, reacting to the temperature of human body, warm food and hot drinks. Simple and stylish contemporary table and bench in elegant black color slowly become lighter and more transparent, interacting with people, warm food and drinks, inviting guests to stay longer.
The heat sensitive paint, which used for decorating modern dining furniture set, changes color from black to gray and beige, reacting to warm hands, legs and tableware with hot food. The longer a person sits at the table, the warmer contemporary furniture set becomes, changing color from black to transparent.
Thermo-sensitive paint is one of new contemporary furniture design ideas that help the table and bench set interact with warm objects, adding more fun to dining experience. The traces of human body parts and hot objectc remain on the black surface for some time, creating soft images similar to watercolor paintings or X-rays.
As furniture pieces start to cool down, personal prints quickly fade, turning the table and bench into ordinary contemporary furniture set in black color.
Changing color trends
Changing color, glowing in the dark modern furniture design
Interior design with lights that change room colors like chamelions
Artistic bed designs for inviting modern bedroom interior
The contemporary furniture set, decorated with thermo-sensitive paint, appeared in September, 2011 and can be found on designer Jay Watson site, www.jaywatsondesign.com/
Contemporary furniture design trends
Glowing in the dark furniture design idea from the ocean floor
9 dining furniture desgn trends
Top 10 living room furniture design trends
More from modern furniture

Weave furniture design blends traditional techniques and modern trends in decorating with handmade items. Using natural ropes and twines, you can...
and enjoy free articles sent to your inbox