Golden Kitchen Island Designs, Distinct Kitchen Trends

Interior Design Ideas

Kitchen Ideas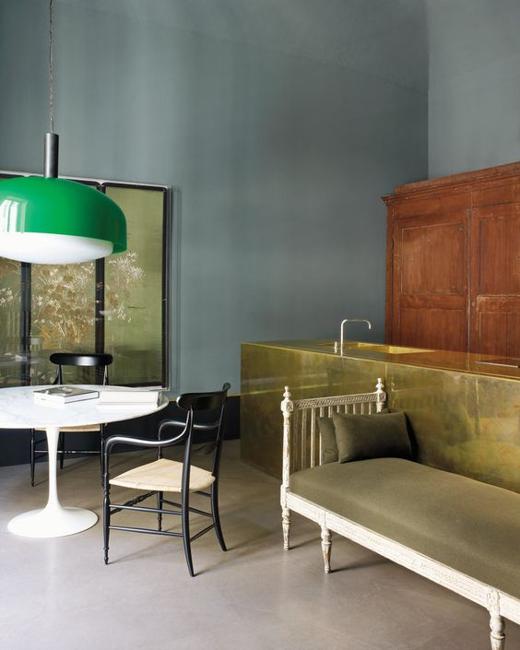 Golden colors and green accents, chic kitchen design
kitchen islands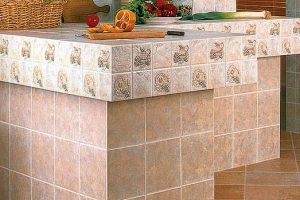 Golden decorations and golden colors are about exclusive chic and impressive looks. Golden kitchen islands are perfect for all who appreciate luxury and exquisite designs. A majestic glow of metallic finishes turns contemporary kitchen islands into striking features that brighten up modern kitchens. Golden decorations and designs are fantastic elements of creating beautiful, stylish, elegant, and unique kitchen interiors.
Golden finishes bring contemporary technologies, new materials, and novel ideas into modern kitchen designs and define the new, exciting kitchen trends in decorating kitchen islands, cabinets, and walls. Golden kitchen islands have an incredible charm, showing off universally appealing designs that blend classic with modern ideas. Golden color shades welcome chic and originality. Stylish kitchen islands in golden colors are fabulous kitchen trends that revolutionize kitchen designs.
Stylish copper and bronze colors, metal accents enhancing modern kitchen designs
Golden colors in an elegant interior design
Kitchen islands with golden accents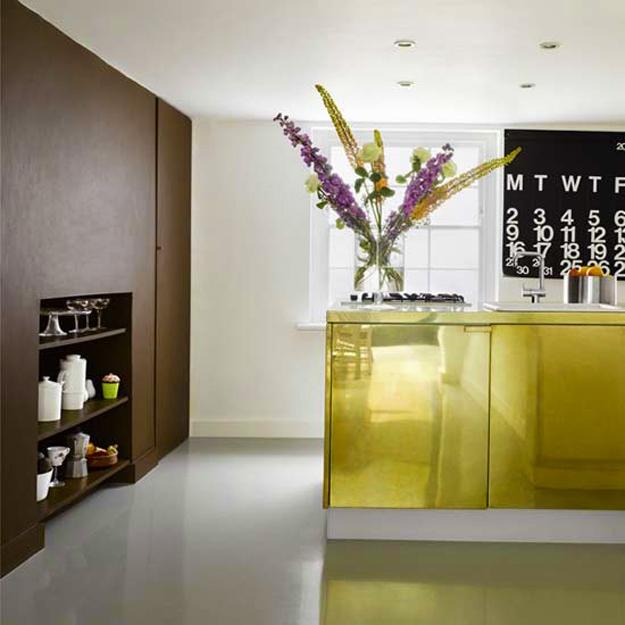 Golden kitchen islands not only symbolize luxury, but they also bring chic into modern homes. Gold finishing transforms kitchen furniture and walls. Gold finishing materials glorify kitchen island designs. Perfect for contemporary kitchen interiors and high-tech style, golden kitchen furniture fascinate with glitter and shine. Golden trim panels create elegant accents, enhance decoration patterns, and enrich kitchen colors.
Penny designs, 25 DIY ideas for home decorating with copper glow
Golden interior decorating ideas
Majestic copper accents, modern colors for interior design
If you like golden colors in kitchen island designs but are afraid of using too much gold, check out the beautiful, modern kitchens showing how to combine golden panels with other kitchen colors and set luxurious kitchen trends.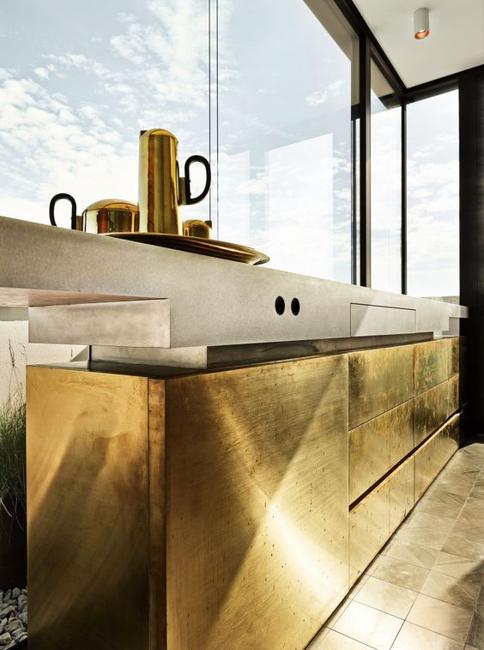 Golden colors look gorgeous with black and white decorating. Also, golden finishes brighten up all brown colors and create spectacular color combinations with green tones. The gold style kitchen designs look timelessly elegant and chic. The beautiful golden finishing is a fantastic design idea to create a superior, noble feel.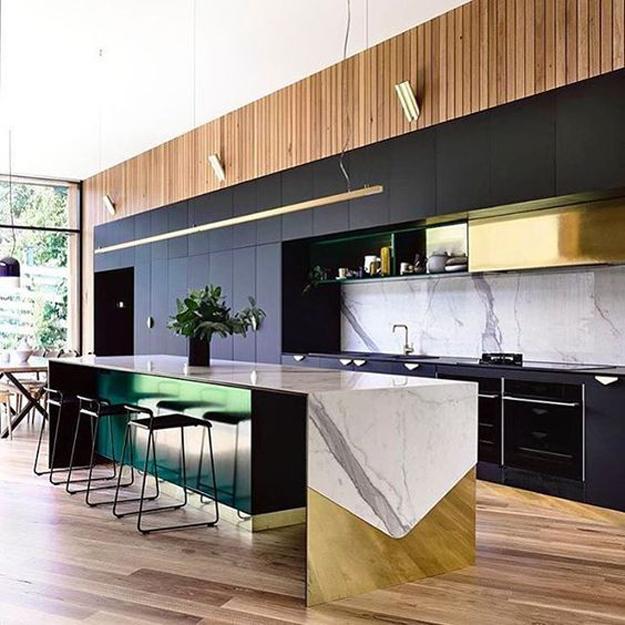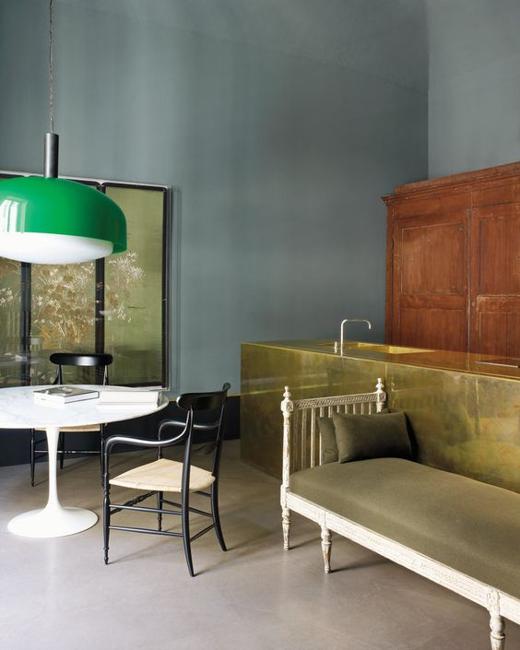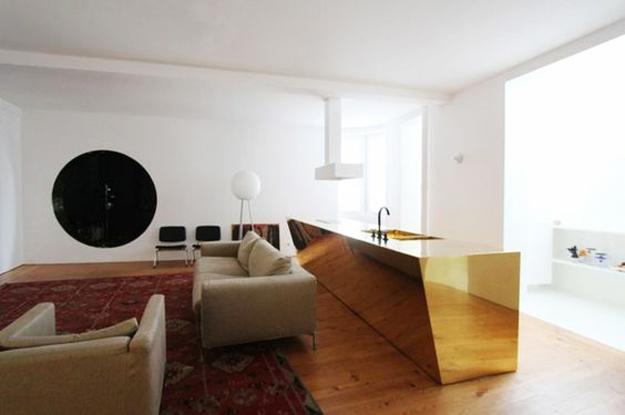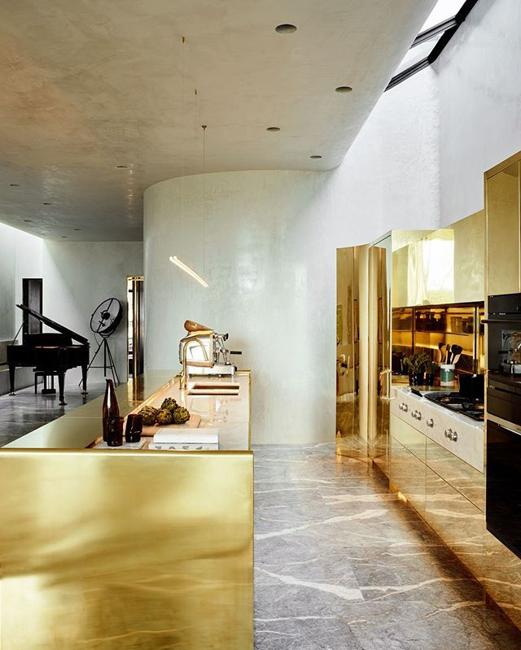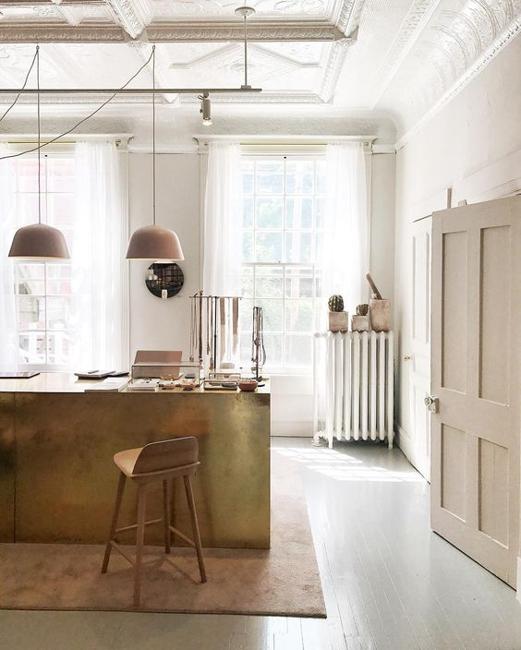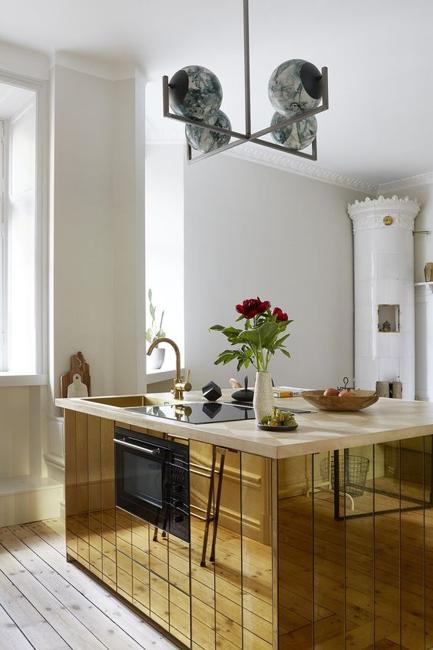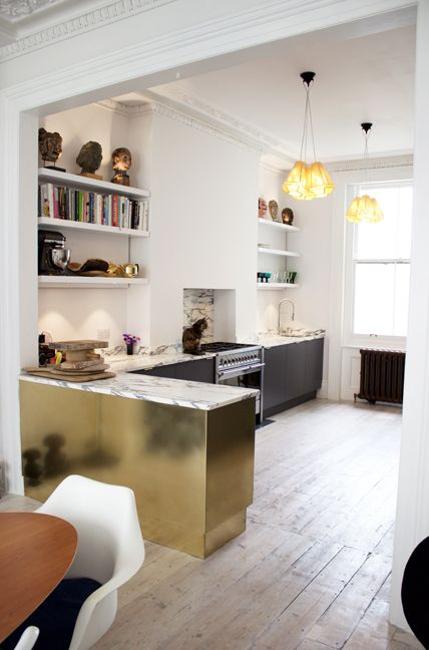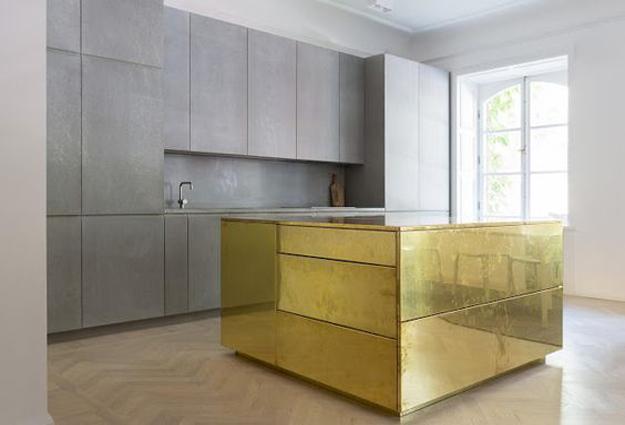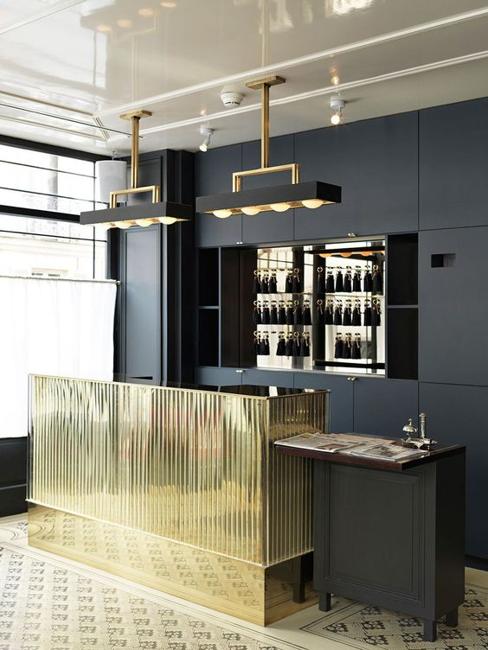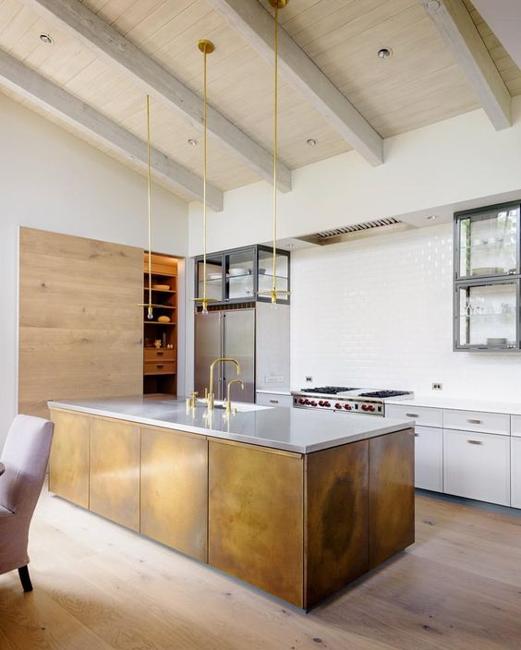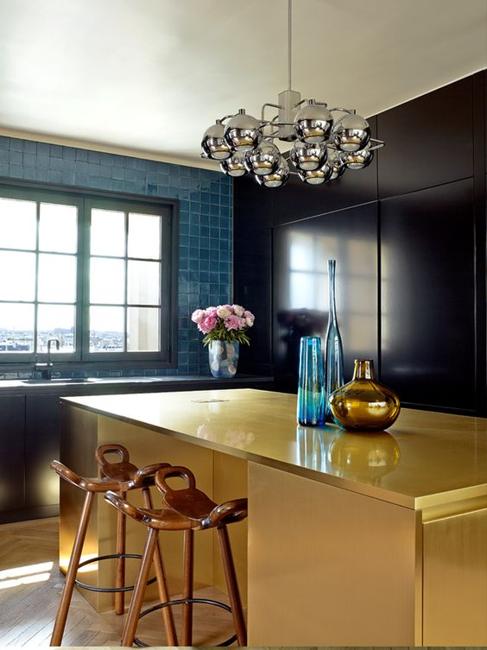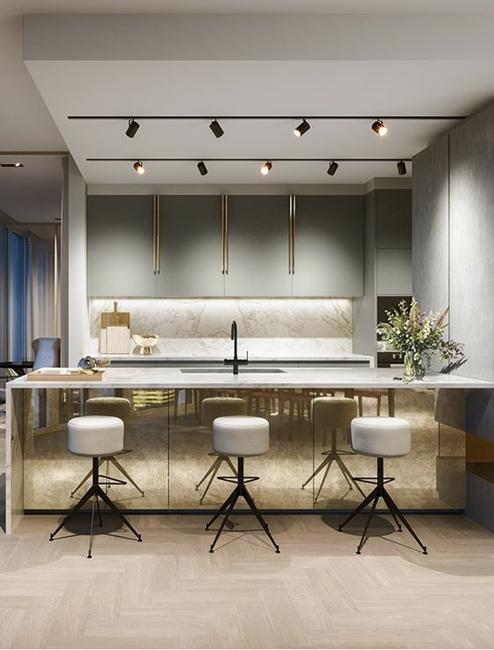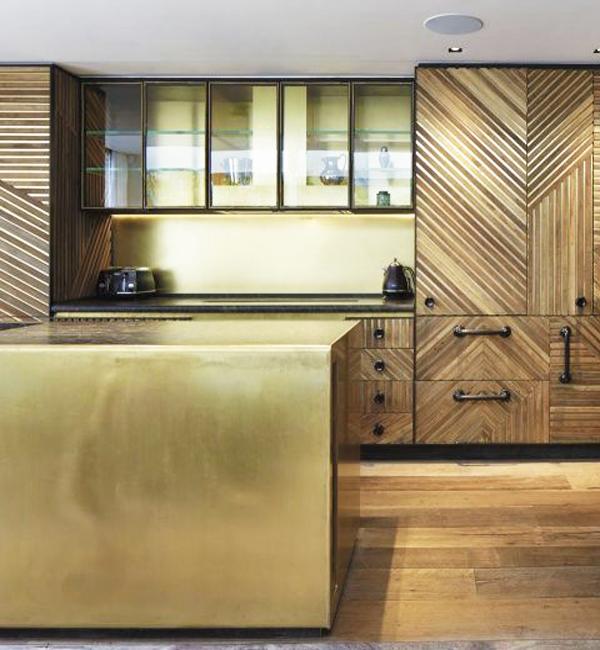 Warm metal accents are easy to incorporate into modern kitchen designs. Metal lamps, hardware, metal tiles, elements of kitchen designs will...
and enjoy free articles sent to your inbox