Remembrance Day Door Decorating Ideas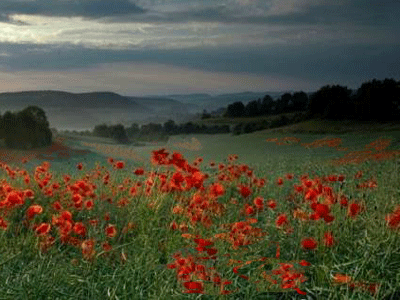 Red poppy flowers fileds, remembering killed during First World War and all millitary conflicts
door and decoration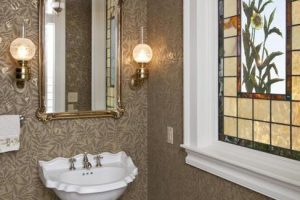 There is a beautiful tradition to wear artificial red poppy flowers in early November and make Remembrance Day wreaths for November 11, Poppy Day in the United Kingdom, Remembrance Day in Canada and Veterans Day in the United States. Red poppy flowers and Remembrance Day wreaths commemorate those who died in World War I, that started in 1914 and ended on the 11 of November, 1918.
Remembrance Day poppy is the symbol of honoring veterans and all who died in wars. Beautiful tender petals of Remembrance Day poppy flowers and circles of Remembrance Day wreaths symbolize everlasting and continuous life and love, and red poppy decorations demonstrate our support for veterans. Front door wreaths, window or wall decorating with red poppy flowers are good Remembrance Day crafts projects that look patriotic and show strong support for veterans and peace.
Front door wreaths
Late fall door decorations, including front door wreaths with Remembrance Day poppy flowers can be easily transformed into Christmas door decorations by removing red or white poppy flowers, placing them at the foot of soldiers and sailors monuments at local memorials on November, 11 and adding Christmas decorating ideas to the house wall and entry door decorations. Decorative door wreaths make beautiful walls or entry doors decorations that can be enjoyed all year round. In early November front door wreaths can be adorned with white poppy flowers (for peace) and traditional red poppy flowers for honoring veterans.
Remembrance Day red and white poppy flowers, traditional and alternative symbols of honoring veterans and supporting peace
Front door wreaths, wall or entry door decorating ideas, Remembrance Day poppy flowers, Remembrance Day crafts
Remembrance Day poppy
Red poppy flowers are a common weed in Europe.  Red poppy seeds are dry and can lie on soil for years. Beautiful flowers grow only in dug up soil. A bloody battle in Flanders was a dramatic episode of World War I. Few survivors had to bury killed right on the battlefield. In spring the fields were covered with red poppy flowers, and people say they never saw so many red poppy flowers before or after that terrible time.
Remembrance day poem
On August 4, 1914 Canada declared war on Germany. Within three weeks 45.000 Canadians enrolled in the army. A military surgeon John McCray was among the volunteers. Later John McCray, who fought in Belgium during World War I, wrote a symbolic poem In Flanders Fields. In 1918 Colonel McCray was killed.
Red poppy flowers fields, remembering killed during World War I and all military conflicts, honoring veterans, supporting peace
In Flanders fields the poppies blow
Between the crosses, row on row,
That mark our place; and in the sky
The larks, still bravely singing, fly.
Scarce heard amid the guns below.
We are the dead. Short days ago
We lived, felt dawn, saw sunset glow,
Loved, and were loved, and now we lie
In Flanders fields.
Take up our quarrel with the foe:
To you from failing hands we throw
The torch; be yours to hold it high.
If ye break faith with us who die
We shall not sleep, though poppies grow
In Flanders fields.
Remembrance day wreaths – door decorating ideas
Evergreen, willow or straw wreaths base can be used for making wall or front door wreaths with white or red poppy flowers. Arrange one to five red or white poppy flowers, or create red and white poppy floral pattern on door wreaths circle or heart, or add other fall decorations for beautiful door wreath design. Yellow, orange and red maple or oak leaves are a good choice for November front door wreaths design and Remembrance Day poppy theme decorating, that will charm visitors and show your support for veterans.
Front door wreaths
Early November door decorating ideas, front door wreaths with Remembrance Day poppy flowers
House decoration, wall or front door wreaths with red poppy flowers, Remembrance Day crafts ideas
Traditional red poppy flowers are the symbols of remembering all killed during military conflicts, and white poppy flowers on clothes or door wreaths are the symbols of peace. House decoration that includes decorative door wreaths with poppy flowers is honoring veterans and voting for peace.
Recommended:
Modern flower arrangements, unusual centerpieces and gifts
Room decorating, poppy flower wallpaper
Modern floral room decor trends, red poppies on walls
Remembrance Day poppy flowers, support for veterans

Creative Easter ideas offer many quick and easy techniques for spring eggs decoration. Instead of dyeing eggs, try decoupage turning Easter...
and enjoy free articles sent to your inbox