Golden Interior Decorating Ideas, Modern Room Decor

Bedroom Designs

Furniture Accessories

Living Room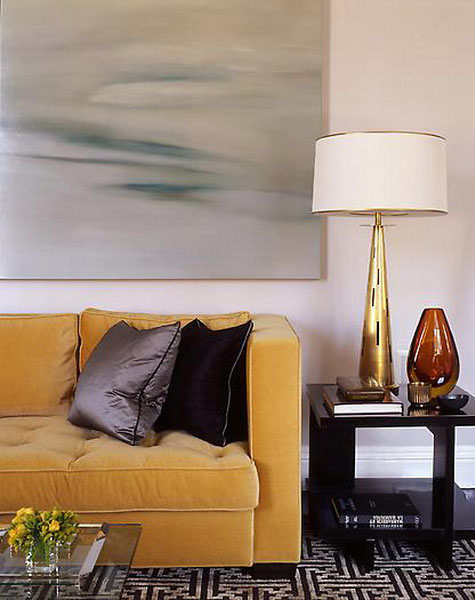 Golden decorations and yellow upholstery fabric for modern living room design
living room furniture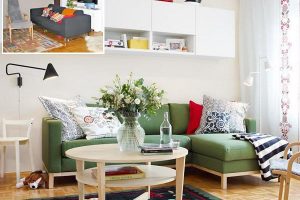 Golden interior decorating ideas , home accents, wall and furniture decoration details look rich and stylish. Golden glitter symbolizes prestige and success. Golden yellow home decorations, furniture, mosaic tiles, wallpaper and wall paint are stylish choices for home decoration, including modern bedroom decorating and living rooms designs.
Golden interior decorating ideas feel alluring, warm and happy. Although various in size room decor accessories and interior decorating ideas bring  different degree of shine and warmth, golden yellow paint and modern wallpaper, small tiles and golden home decorations are a wonderful way for creating sunny bedroom decorating and living room designs.
Large furniture pieces, room decor accessories, mosaic tiles and decorative objects, made of metal in golden yellow colors bring beautiful texture and shine into living room designs and bedroom decorating ideas. However, large golden home decorations can dramatically decrease bedroom space and living room design visually, so Less is More when you want to create spacious, comfortable and stylish golden room decor.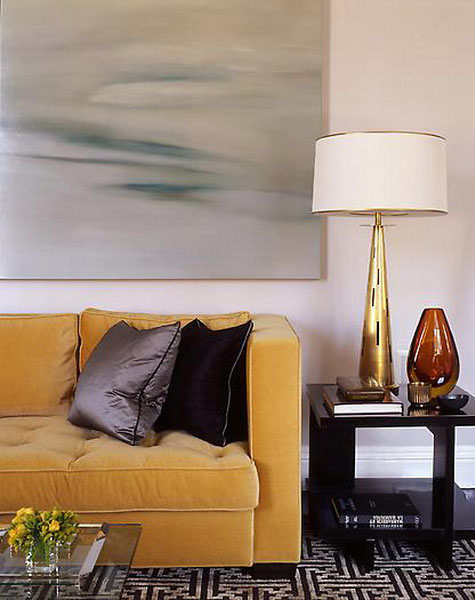 Bringing soft textile, bedroom and living room furniture upholstery fabrics, curtains, cushions and bedding is a way to balance interior decorating ideas and harmonize room decor with shiny golden shades of yellow color.
One wall decoration, or a part of the wall, decorated with golden yellow paint and modern wallpaper, small tiles or golden home decorations, ceiling decor, bedroom and living room furniture with golden details, lighting fixtures and fabrics with golden embroidery are attractive interior decorating ideas that add luxury and warmth to modern room decor, while creating bright and light modern interiors.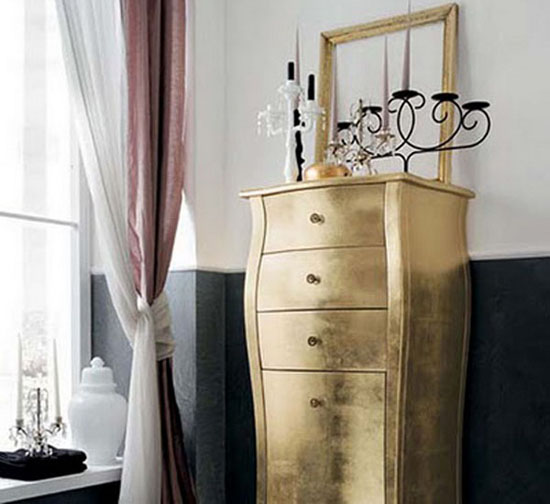 High quality golden room decor accessories add chic and charm to modern bedroom decorating ideas and living room designs. Antique golden yellow home decorations are perfect for personal bedroom decor and impressive living room designs.
How to add golden yellow home decorations to room decorating
Golden interior design ideas for modern kitchens and dining rooms
If you do not plan to spend a fortune, you can use a good quality metallic golden yellow paint and create gorgeous wall and ceiling designs with golden moldings, wall panels, picture and mirror frames, golden details on bedroom and living room furniture.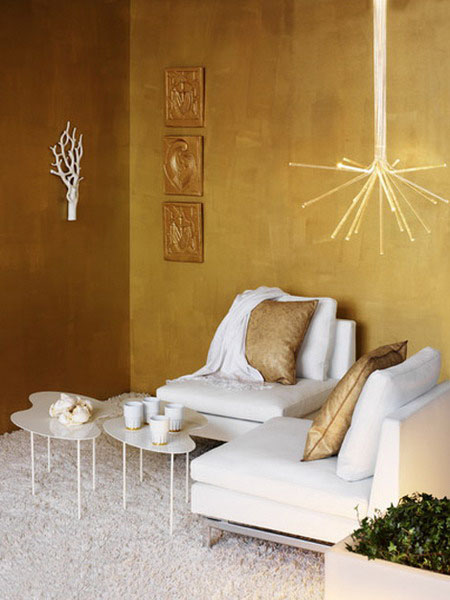 A large home decoration or a group of small golden-yellow decorations, holiday ornaments or golden candles are simple and modern interior decorating ideas that look impressive and elegant.
Yellow paint color and modern interior decorating ideas
Matching interior design colors, furnishings and paint color schemes
Mirror and picture frames in golden yellow colors, golden embroidery, door knobs and vases are excellent for elegant bedroom decorating ideas. Golden curtains, cushions and bedding, combined with cool and neutral interior decorating colors increase the effect, creating beautiful and stylish bedroom decor.

Modern interior decorating and design trends
Modern interior color trends 2012
Interior design trends, comfortable chic decorating ideas
More from home decorations

What time is it? It's singing bird o'clock! This unique timepiece is bringing the fresh vibe into spring decorating, making elegant...
and enjoy free articles sent to your inbox