Golden Colors for Modern Interior Decorating to Attract Wealth, Feng Shui Colors

Feng Shui Home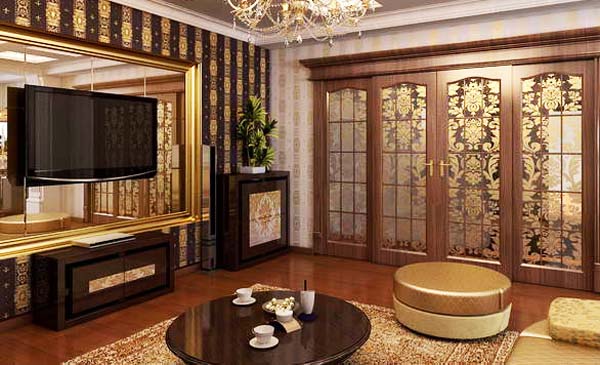 Golden wallpaper, chandelier and living room furniture upholstery fabric Feng Shui home for wealth
feng shui color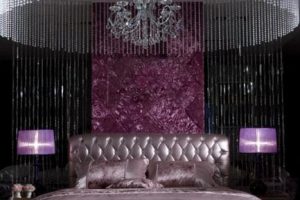 Golden colors and gold have always played a major role in life. Golden colors are traditional symbols of power, success and luxury, and in many cultures this noble metal has been an important part of luxurious interior decorating.
Golden colors reflect unique properties of gold, creating modern contrasts with other modern interior decorating colors. Golden colors are powerful Feng Shui colors for interior decorating that symbolize the warmth and power, attracting success and wealth to people and homes.
According to ancient Chinese Feng Shui masters, gold unites two different groups of metals, – tin, lead and iron with mercury, copper and silver, caring a tremendous energy, which is able to stimulate, energize and bring dramatic changes.
Feng Shui tips, candles to Feng Shui home for wealth
Golden colors to Feng Shui home for wealth
Golden colors Feng Shui home for wealth
Modern interior decorating ideas that include golden colors continue to be a symbol of wealth, prosperity and success.
Golden colors bring the energy of gold into modern homes and Feng Shui interior decorating, attracting wealth, Chinese Feng Shui masters say.
They suggest to add golden colors to modern interior decorating, representing the power of gold.
Activation of golden nature in certain parts of the house brings luck and positive changes.
Golden yellow decorations or a gold bar in the northern and western parts of the house increase the golden energy flow, attracting money.
A decorative golden bar can be placed in the south-eastern part of the house. A golden bar on a boat or yacht is a symbol of successful voyage also. Gold is a strong solar metal which concentrates its energy, gives clarity of mind and helps see better ways of accomplishing certain things.
The power of gold awakens the body, activates all systems and energize people. Golden colors Feng Shui interior decorating, creating an exciting and cheerful effect, improving memory and helping find better solutions for all problems.
Ancient Chinese Feng Shui masters believed that golden colors and home decorations strengthen the heart muscle, improves performance and endurance. Gold jewelry items help reduce blood pressure and improve mood, fighting depressions.
Mirror frame and dining furniture upholstery fabric in golden colors Feng Shui home for wealth, golden colors are bright and luxurious modern interior decorating ideas
It is believed that golden colors fill modern interior decorating ideas with enermous energy, creating great environment that attracts wealth and success, strengthening the immune system and stimulating the brain power.
The Dragon Year Feng Shui colors and interior decorating ideas
Feng shui color for home design, color meanings
In the Taoist teachings gold is the most powerful tool to strengthen the spirit. Golden colors, especially purplish-pink and pinkish yellow color shades, are extremely powerful Feng Shui colors for interior decorating, connecting people to the Universe and creating harmonious color combinations to attract wealth and health.
Golden wallpaper, chandelier and living room furniture upholstery fabric Feng Shui home for wealth
People whobelong to Capricorn, Aquarius, Aries, Taurus, Gemini, Leo and Sagittarius Zodiac signs can decorate all rooms with golden colors and wear golden jewlery every day to bring wealth into threir life. Libra, Virgo, Scorpio and Pisces can Feng Shui interior decorating with golden colors also, combining warm pinkish and reddish yellow color shades with other colors, creating pleasant, soft and calming room decor.
Modern interior decor and design trends, golden yellow home decorations
Feng Shui home with colors and Chinese symbols
Gold retains good information. Gold jewelry and home decorations, especially antique items, accumulate powerful energy potential, bringing more power and wealth into modern interior decor. Gold must always remain in the house to Feng Shui interior decorating with its beautiful golden colors and warmth.
Golden embroidery and furniture upholstery fabric with golden prints are modern interior decorating ideas that Feng Shui home for wealth
Gold is a metal that symbolizes the strength of a strong personality. Chinese Feng Shui masters do not recommend golden colors are home decorations for kids interior decorating. Children and teens can enjoy soft and bright yellow color shades without shine.
More from interior design decor

Modern living room designs that are cozy and warm offer comfortable spaces to spend evenings in late fall, winter, and early...
and enjoy free articles sent to your inbox