Encased in Epoxy Resin Wood Furniture Collection, Unique Furniture Design Idea
---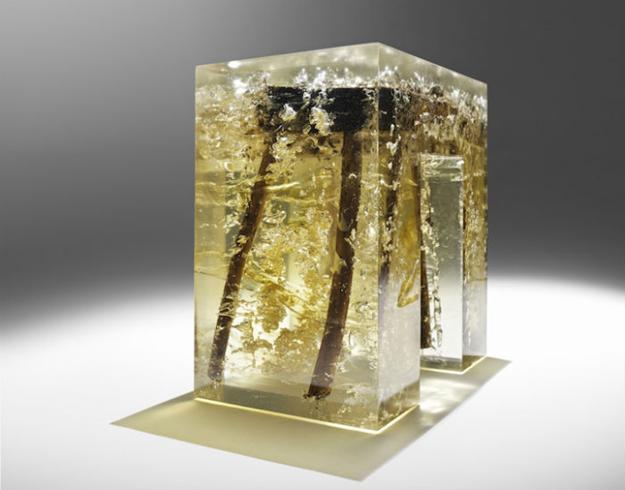 Made of wood and epoxy resin unique furniture pieces look unusual and striking. Designed by the Turin-based Italian company Nucleo, these amazing furniture design ideas have been transforming epoxy resin and wood into sofisticated home furnishings that look like contemporary artworks. Lushome presents this amazing, creative and unique furniture collection.
The epoxy resin and wood furniture items were presented at Design Miami/Basel, at the booth of Cologne, Germany–based Ammann Gallery. The unique furniture design collection is called Souvenirs of the Last Century and includes simple wood furniture items encased in solid blocks of gleaming golden epoxy resin.
The wood furniture parts look like insects trapped in amber and make contemporary furniture design, from stools to tables, look very surprising, original and interesting. The stunning Jade series show colored furniture design that revels new opportunities of working with ancient materials and traditional forms.
Eco friendly wood furniture for Green interior design
Candy-like unique furniture collection of wood and resin pieces
Innovative furniture design ideas blending rustic chic with unusual eco friendly materials
Epoxy resin and wood furniture from Nucleo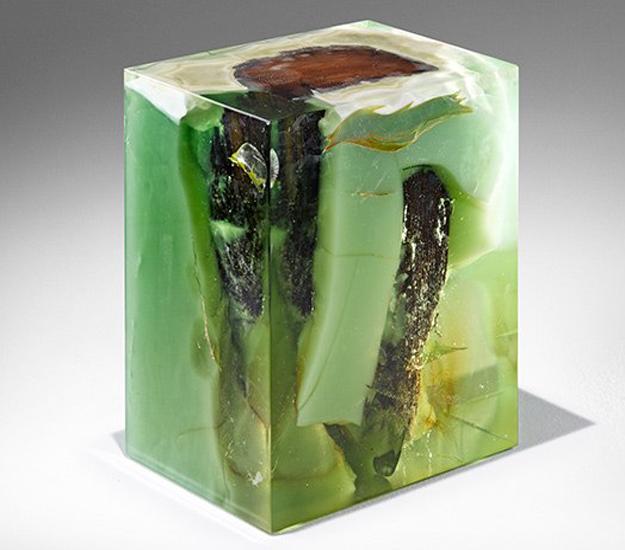 Wood pieces, like oak tree logs are submerged in the liquid polymer with coloring pigments. The resulting unique furniture blend the simplicity of raw materials with creative and refined look. Epoxy resin and wood furniture design create amazing items with charming catching light shine.
The stools are block-cut to resemble slabs of natural stone. The unique furniture is made with the raw material, which hardens quickly and provide a wonderful chance to be truly innovative and creative.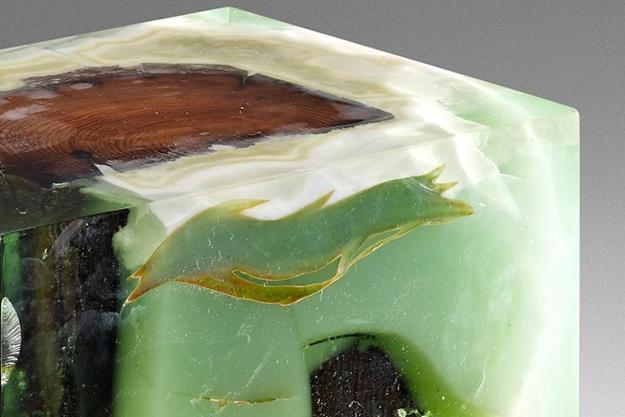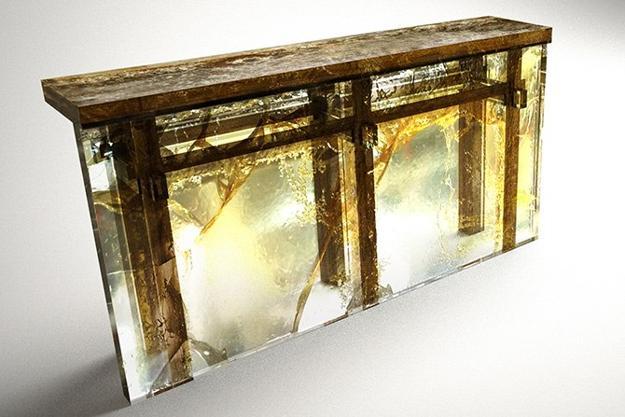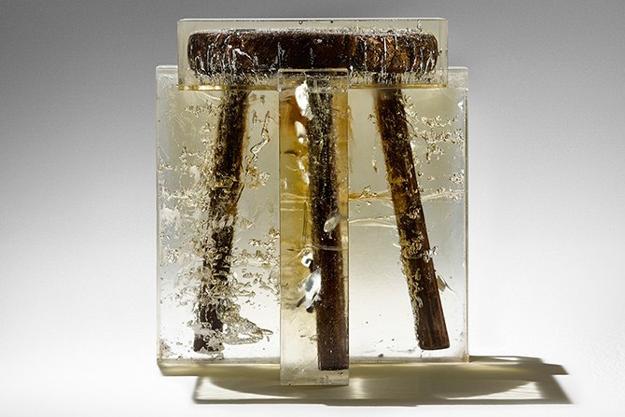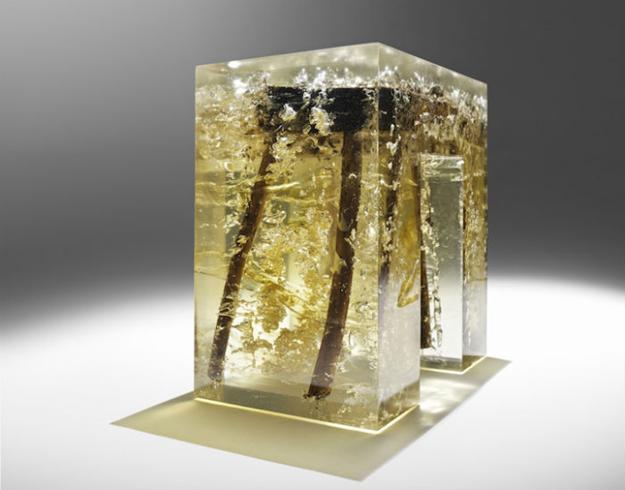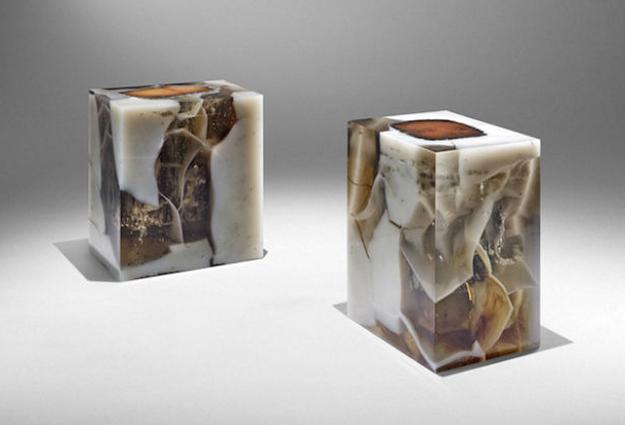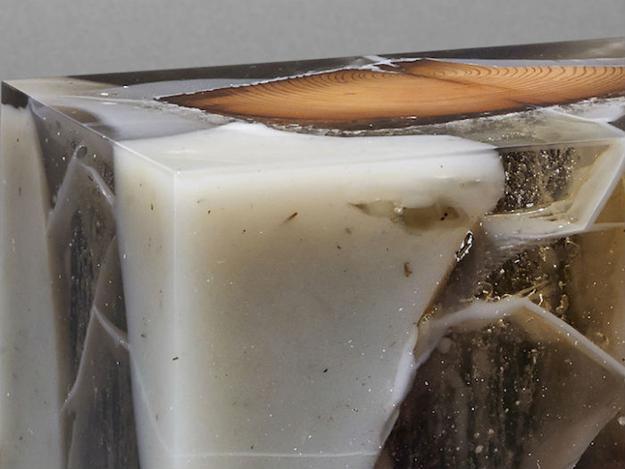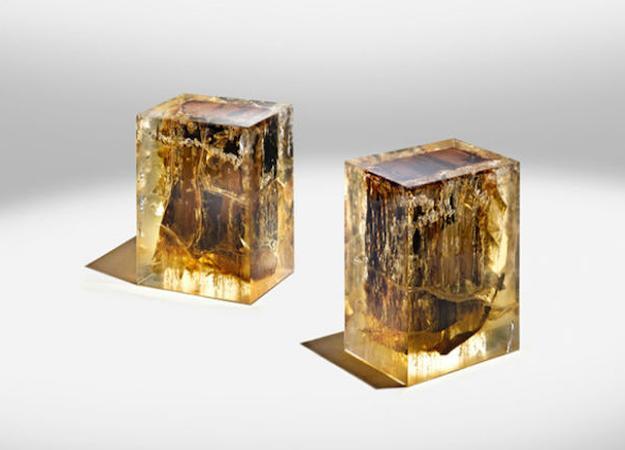 by Ena Russ
last updated: 20.11.2014