How to Reuse and Recycle Candle Jars, Frugal Ideas that Save Money

Money Saving Tips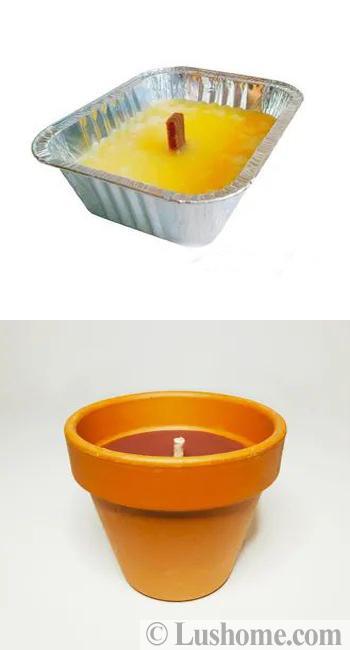 Making candles with wax leftover
candles centerpieces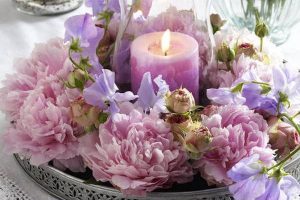 Recycling is a way to save money. You can reuse candle jars and make new candles with leftovers. Money-saving is a bonus. The major reasons for recycling candle jars are helping the environment and enjoying creating unique homemade candles. Decorative candles are excellent accessories for your home, and they make beautiful, unique gifts also.
If you keep used candle jars with a bit of wax left in them, here are great ideas inspiring to reuse and recycle them. The process of disposing of a used-up candle is not simple. And decorative jars look pretty, so you want to keep them and reuse. All you need is to remove wax. Here are tips helping do this.
Beautiful centerpiece ideas, fresh flowers preserved in glass jars
Glass recycling ideas; beautiful home decorations
Taking glass recycling to the next level; making pretty lanterns and planters
How to reuse candle jars
How to get wax out of a candle jar
Glass terrariums with small plants
Wall garden designs, glass jar planters
You melt the wax, putting the candle jar in a bowl set over a pot of simmering water.  Alternatively, you can place the candle in a separate pot and slowly pour boiling water around the candle, making sure the water gets outside of the candle jar. Once the candle melts, pour the old hot wax into a new container.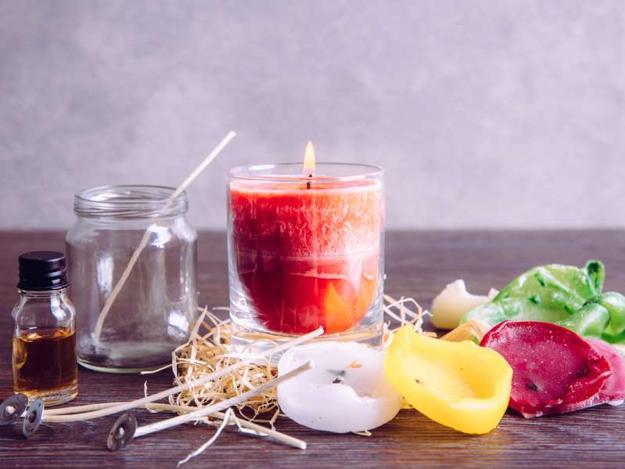 You can use a freezer to get wax out of a candle jar. Place the candles in the freezer for a couple of hours, until the wax is frozen, and then use a butter knife for popping the frozen wax out of the container. To make this process easier, try to break up the wax a bit before freezing.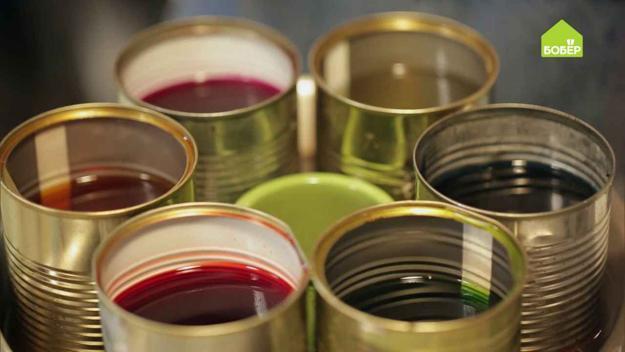 Another technique is using a kettle. With the candle on a heat-safe surface, pour boiling water directly into the candle jar and leave some room at the top. The melted wax will float to the top. Waiting for the water to cool and the wax to harden takes some time, then it is easy to pick it out. Scrape any remaining wax and wash out the jar with soap and water.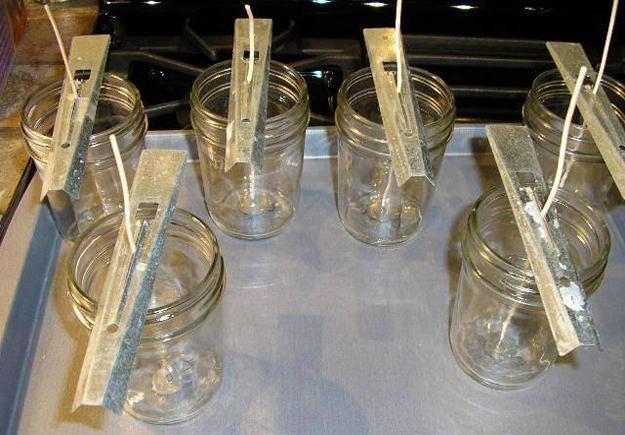 A candle warmer can help get wax out of a candle jar. Put your candle jar on top of the warmer, and it will melt it down. If you want to reuse the wax and minimize waste, take another candle with a similar scent and top it off with melted wax leftovers.
Recycling glass jars into fall lanterns
Floating candles, modern ideas for beautiful table centerpieces
Beautiful flower and candle centerpieces, ideas for table decoration
Recycling wax for new candles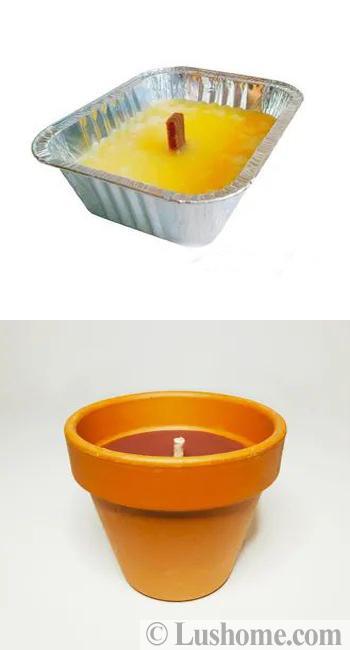 Recycling candle jars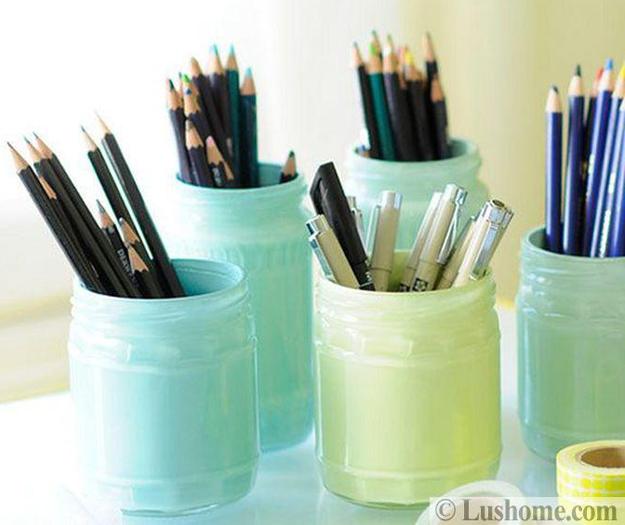 When you buy a candle, see if you like the packaging and choose a pretty jar you want to reuse and recycle. You can create new homemade candles which make nice gifts for family and friends or use empty jars for home organizing and creative table centerpieces. If you have multiple candles of the same size, the jars create a beautiful uniformity with the handmade table decorations.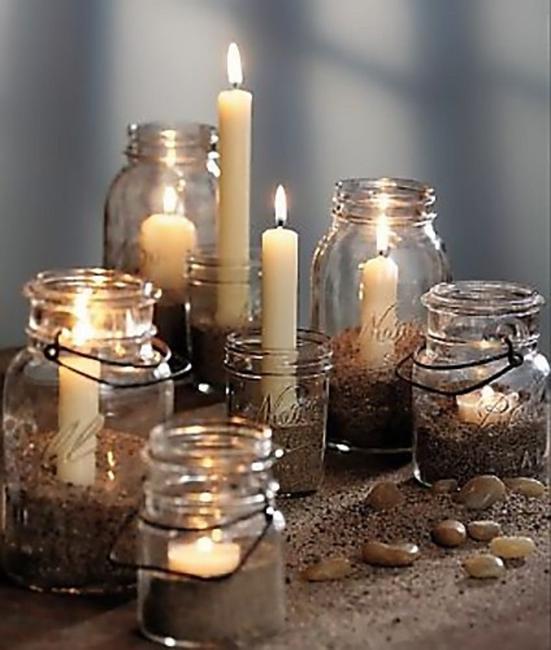 Candle jars in various shapes and sizes can make pretty vases and pots for small houseplants. Cute succulents, moss, and air plants, and fresh flowers are perfect table decorations. Tea candles turn glass jars filled with bulk items into perfect lanterns for holiday tables. You can decorate used jars, paint them, add ribbons or lace. The possibilities of recycling candles jars are endless. Before you buy a new item, think about how you can reuse and recycle it after use.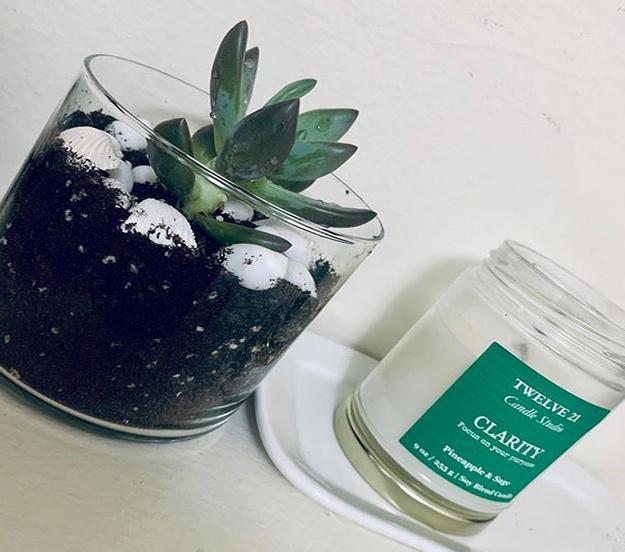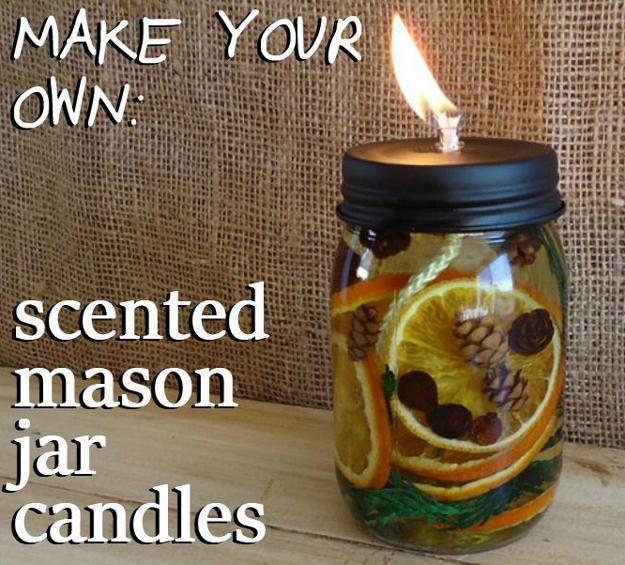 Save money by making candles
How to make pumpkin candleholders
Recycling ideas for DIY outdoor lights
Buy what you can reuse and recycle, enhancing your home decorating. The whole point of going Green and living mindfully is to think about minimizing waste, blending creativity with money-saving ideas while protecting the environment. Think of disposing and recycling before bringing new items into your home. Plan how you can reuse items, giving a new life to them, and creating Green decor.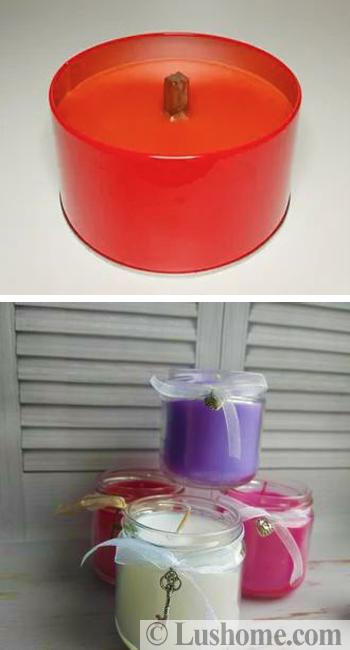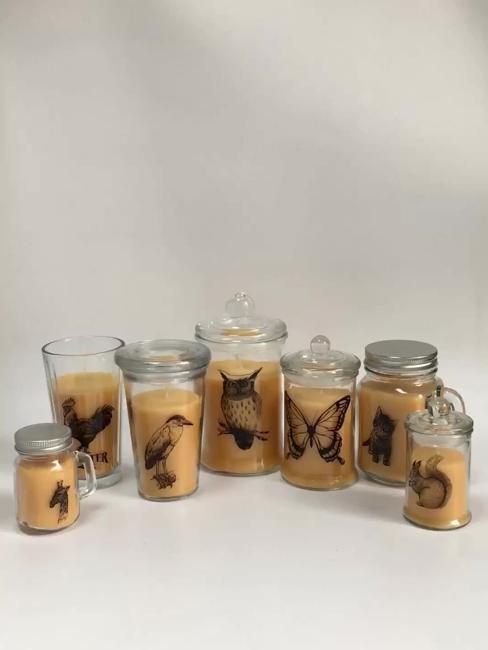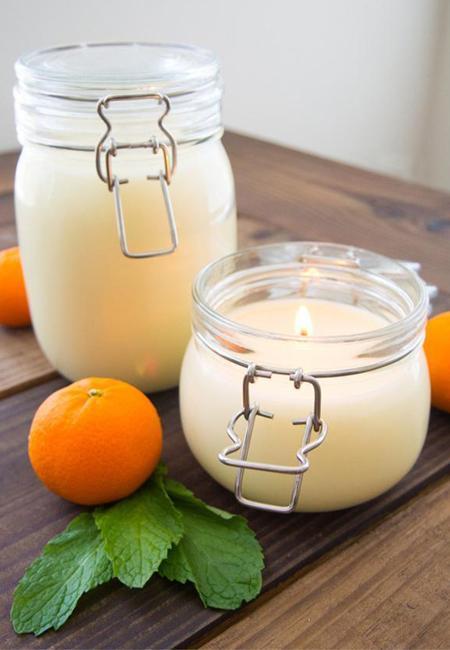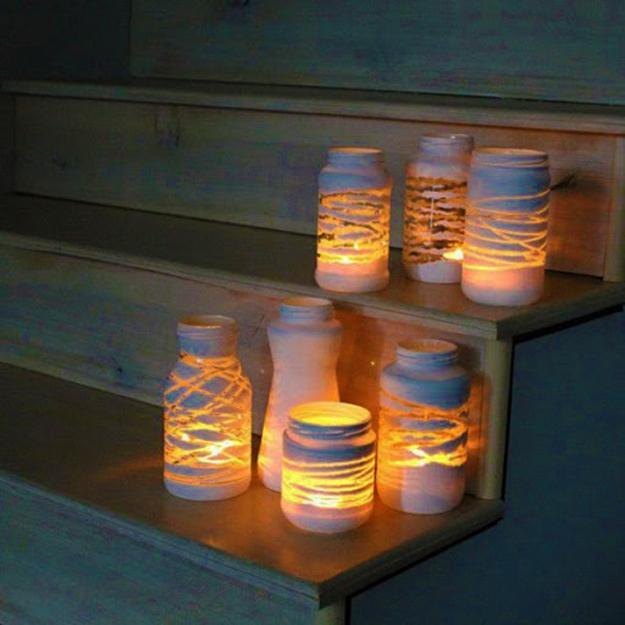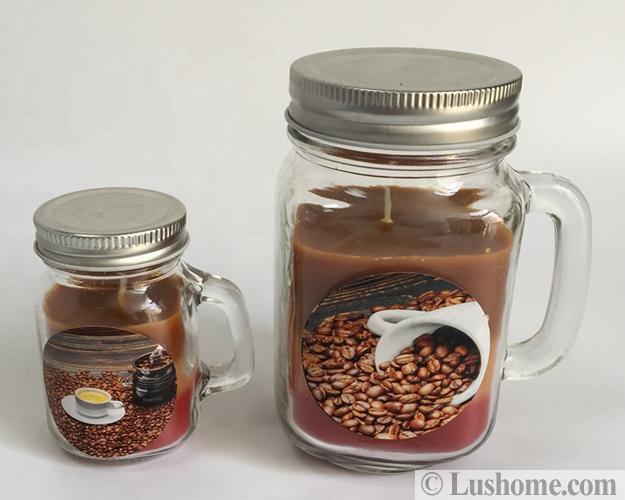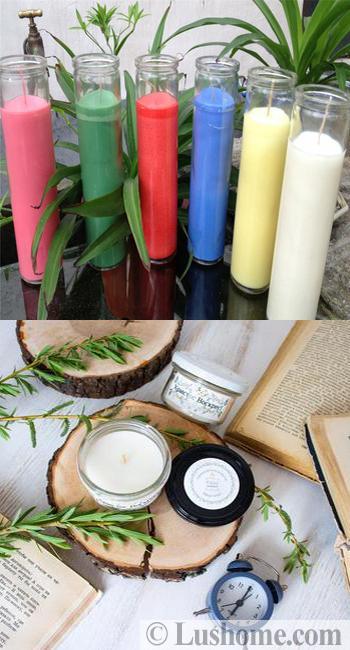 More from recycled crafts

Snowflakes are perfect Christmas decorations and eco gifts that you can make in an infinite variety of sizes and designs. White...
and enjoy free articles sent to your inbox