Toy Like Contemporary Lighting Fixtures, Unique Lighting Design Ideas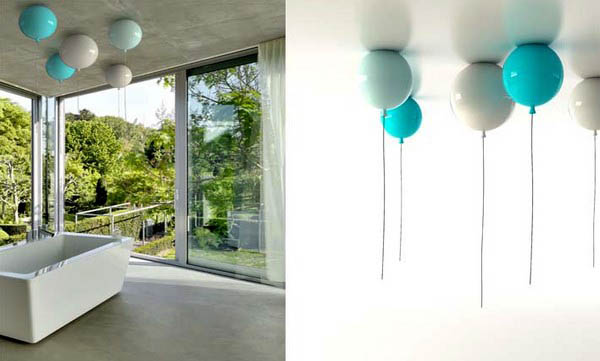 Contemporary lighting fixtures in white and light turquoise colors for modern interior design
MODERN WALLPAPER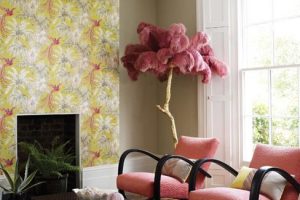 Creative and unique lighting ideas make interior design feel more interesting and exciting, creating adventurous or nostalgic mood and adding impressive design form, modern color or unusual texture to interior decorating.
Elegant table lamp Tree of Life, inspired by the beauty of plants and flowers, look like a blooming tree. Designer from New York Victor Vetterlein,  victorvetterlein.com/ created a simple contemporary table lamp, a miniature sculpture of a tree in minimalist style, that can add meaningful design and soft white color to your interior.
Made of bronze, the table lamp is flexible and adjustable, providing enough light for reading and writing or just decorating the room with the soft glow. Nature inspired, white table lamp Tree of Life will look great on the computer desk and writing table, in kids rooms, bedrooms and living rooms.
Pendant lighting fixtures, interior design trends
Contemporary floor lamps, torchieres for modern homes
Tree-like contemporary table lamp
Designer lighting fixture, Tree-of-Light table lamp
Balloon-like ceiling light
Unique lighting fixture Balloon Lamp is designed by Spanish Extiluz. Balloon-shaped lighting fixture evokes wonderful feelings, making kids and adults smile and be happy. Balloons are associated with something great, festive and interesting. Balloon Lamp brings simple, but unusual design and add glowing joy into interior decorating.
Balloon Lamp is made up of a soft plastic shell that feels like satin fabric. The shell hides an energy saving bulb and create soft, gentle and warm glow that is perfect for cozy and comfortable interior decorating.
Contemporary lighting fixtures and modern interior decorating ideas, Balloon Lamps, ceiling light and wall light design ideas
Thin red wire, hanging from Balloon lighting looks cute and nostalgic, but also turns on and off the ceiling light. The lighting fixture is available in two models: wall light and ceiling lamp. The cost of the unusual, playful and unique lighting fixture is $335.
Unique lighting design ideas, Sunset floor lamp
Pendant light fixtures made of corrugated paper, contemporary lighting design ideas
Yo-yo-like lighting fixtures
Spanish lighting design company Almerich, www.almerich.com/ showed a new collection of toy-like lights in yo-yo shape. Yo-Yo Lamps will delight kids and adults who remember kids toys yo-yos. Yo-Yo Lamps collection consists of two models: floor lamps and hanging lamps that look like yo-yos, differing in size. Both lamps are made of contemporary polymer with a long 10 m cord, decorated with fabric and connected to the lamp shell.
Designer lights, Yo-Yo Lamp for ceiling, wall or table, contemporary lighting fixture and modern interior decorating ideas
Yo-Yo Lamps wire is wound between two glowing elements and can turn the lighting fixture into a playful chandelier or contemporary floor lamp. Yo-Yo Lamps can be placed in any room, adding familier object to interior decorating and creating playful and nostalgic atmosphere. Used as an unusual chandelier, fun ceiling light, nightlight or contemporary floor lamp, Yo-Yo lamp looks gorgeous.
Kitchen lighting design for coffee lovers
Interior decorating with contemporary Arc floor lamps
Kite-like ceiling light
Design studio Outofstock from Spain developed a cute and playful lighting fixture Kite Light for Milan Design Week. Original lighting project Kite Light, inspired by childhood memories of playing with kites, will bring warmth into modern interior decorating. Simple and elegant ceiling light will delight both kids and adults, evoking pleasant feelings, while illuminating the room with charming glow.
Unique lighting fixtures, Kite Light for walls and ceiling
Kite Light fixture can be used as a chandelier and a wall light. Designers from  Outofstock, www.outofstockdesign.com/ suggest to use their lighting fixture with LED lights as a nightlight or a decorative wall light in kids rooms, nursery, hallway, guest bedroom or master bedroom, adding charming glow, coziness and warmth to modern interior decorating.
Modern chandelier design trends
Wall lights and table lamps, 6 modern lighting fixture design trends
The participation in Milan Design Week mean the designers offer innovative technology and contemporary lighting design ideas that make trends in modern interior decorating.
Contemporary lighting fixtures in white and light turquoise colors, Memory Lights from designer B.Klimek for modern interior decorating
Floating balloon-like ceiling lighting
Balloon-like ceiling lights in white, light turquoise, light and rich pink colors are unique and innovative contemporary lighting ideas from designer Boris Klimek, Slovakia, english.borisklimek.com/ His childhood memories inspired this toy-like Memory Light set of ceiling lighting fixtures.
Memory Lights in three different sizes are functional and beautiful home decorations that can add nostalgic and playful elements to ceiling design.
Lighting fixtures design details

Here are great ideas for kids toys storage and wall decoration with small cars that everyone would love. DIY organizers, like...
and enjoy free articles sent to your inbox