Modern Wardrobe and Walk-in Closet Design Trends

wardrobes closets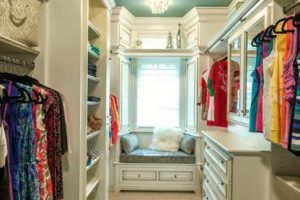 Light, stylish and comfortable walk-in closet design or free-standing wardrobes are an important elements of creating modern home interiors. The combination of shelves, racks and contemporary closet organizers are different for each free-standing wardrobe or walk-in closet design, allowing to use  all available space efficiently and creating functional and comfortable storage solutions for modern homes.
Modern freestanding wardrobes and walk-in closets designs are getting bigger. Small wardrobe and closets are less popular. Designer offer attractive and spacious storage solutions that can include few contemporary freestanding wardrobes with sliding doors and walk in closets designs with or without closet doors. (Closet storage organization for home staging)
Simple hooks and free-standing coat racks are inefficient and create clutter, although contemporary coat rack designs can add an artistic touch to your decor. Korean designer Jongho Park developed one of such interesting artistic designs, that will make an entryway unique and interesting. (Home organizing, French furniture design inspiration)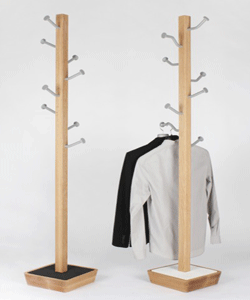 Contemporary storage furniture design
Wardrobes from EmmeBi demonstrate sleek and stylish design. White and mirrored wardrobes doors and hidden handles offer elegant and simple contemporary look and bring more light into room decor. (Interior design trends 2011, decorating color palette)
Modern wardrobe and closet design trends
Miirored wardrobe doors, contemporary wardrobe designs, modern storage furniture design trends
Modern storage ideas, wardrobes and closets design trends, black wardrobe with sliding doors from Jesse
Five or seven door wardrobes provide a lot of storage space. Horizontal stripes on wardrobes doors and interesting handles are modern closet design trends.
White and black colors or comfortable brown tones, wardrobe doors decorated with leather or exotic wood are stylish closet design trends that celebrate high quality materials and home furnishings.
Black leather on wardrobe doors, modern storage furniture design trends, bedroom closet design from Besana
Walk in closets designs become more luxurious and comfortable. Red and bleached wood are stylish decorative materials for classic wardrobes and contemporary walk in closets.
Beautiful lighting and wooden wardrobe designs, stylish walk in closet designs, modern closet design trends
Adjustable shelves, drawers, closet organizers, stylish lighting fixtures, a closet island and a soft bench or an ottoman are elements of modern walk in closets designs.
Bleached wood, glass, mirrors, leather and stylish lighting fixture, modern walk in closet designs
Italian storage furniture designers offer wooden wardrobes with rustic wrought iron handles or golden handles and floral decorations for those who like antique furniture and want to add Old Word charm to their bedroom decor.
Modern storage furniture design trends, wooden wardrobes, free-standing wardrobe design
Golden handles and floral decoration on white wardrobe doors, stylish bedroom storage ideas
Modern closet designs and storage ideas:
Closets that sell homes
Attractive bathroom storage ideas
Shoe storage for staging spacious entry
Sliding wardrobes doors, black wardrobe Reef from Interlubke, bedroom closet doors design trends
More from modern furniture

Weave furniture design blends traditional techniques and modern trends in decorating with handmade items. Using natural ropes and twines, you can...
and enjoy free articles sent to your inbox