Modern Apartment Ideas Reflecting the Essence of Scandinavian Homes

Interior Design Ideas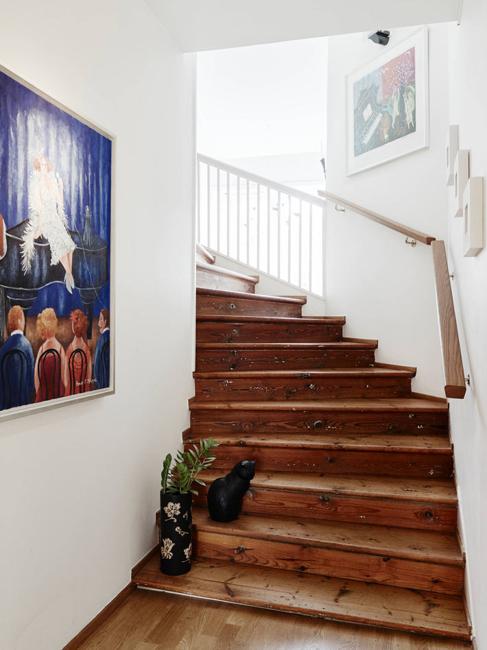 Wood and white wall paint
decorating small apartments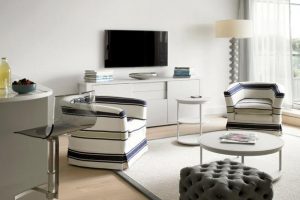 The Scandinavian style, with its comfortable minimalist chic, enhances modern apartment ideas, and emphasizes the bright and welcoming atmosphere of Nordic designs. The Scandinavian style is excellent for urban apartments and country home decorating. Red bricks, colorful, beautiful wallpapers, murals or wall art, and natural wood blended with vintage furniture pieces and light, neutral room colors create harmonious, attractive, and modern interiors. Take a look at this two-floor apartment and find out
how to bring the distinct elements of the Scandinavian style into your room decorating.
The two-bedroom apartment features two levels which are typical for countryside homes and spacious urban dwellings in Scandinavia. There are a living room and a kitchen on the first level. A bedroom on the second level offers a beautiful and quiet living space for rest. A small office allows working in a bright and peaceful room, enjoying a relaxing atmosphere. A closet with plenty of storage space and space-saving ideas helps keep this apartment in order.
Scandinavian homes showing versatility and functional elegance of modern interiors with a touch of vintage style
Scandinavian style, contemporary house design with elegant accents
Beautiful home decorating ideas showing the comfort and functionality of Scandinavian homes
Scandinavian style apartment ideas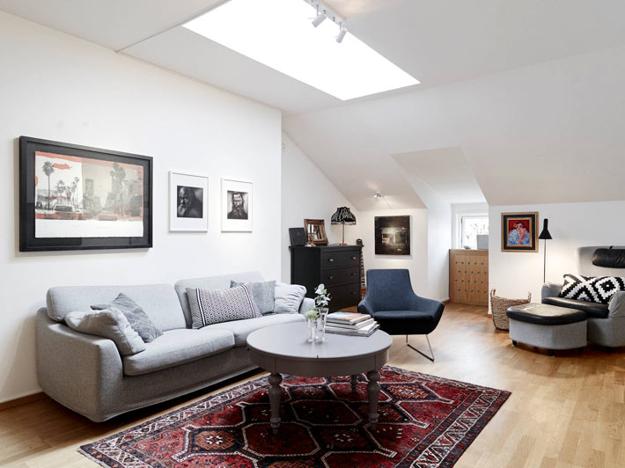 White walls and ceiling designs add character to the interior, bringing the country home vibe and brightness into the urban dwelling. White decorating ideas visually increase living spaces and look charming in every room in the Scandinavian style. Also, granite and wooden window sills remind of the traditional country home designs.
Blue and yellow color scheme, the unique appeal of colorful interior design in Scandinavian style
Breezy interior design with vintage furniture, white decorating in Scandinavian style
Bright Scandinavian home decorating ideas
The modern apartment ideas blend the traditional with contemporary and create a comfortable Scandinavian home with a unique character enhanced by Nordic designs. Room decorating is a mix of stylish, unique accents, modern art, and vintage furniture which enhances the spirit of the traditional Scandinavian homes.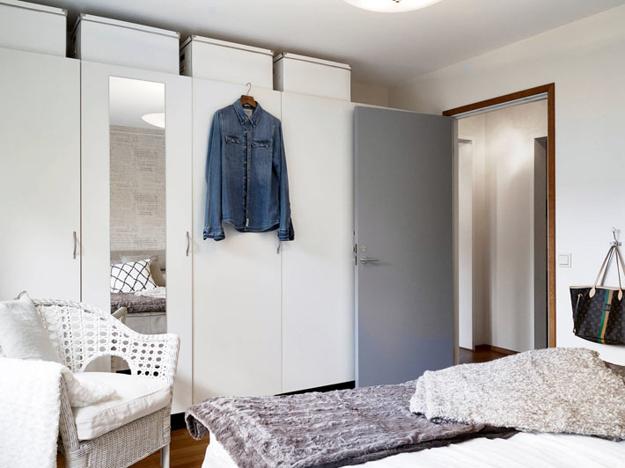 Aged wood doors, mirror frames, wooden kitchen cabinets are perfect details. Antique storage furniture pieces complement the modern interior design with the vintage decor pieces. The color combination is bright with warm accents, perfect for inviting and airy Scandinavian homes. Natural and contemporary textures, vintage furniture pieces, original wall art, and charming accents enrich the modern interior design and add interest to functional apartment ideas.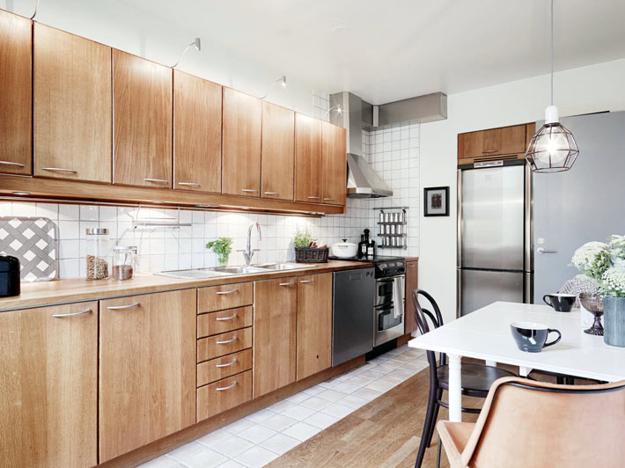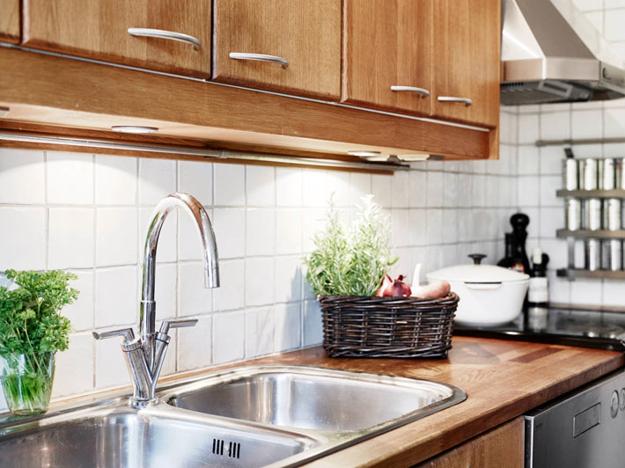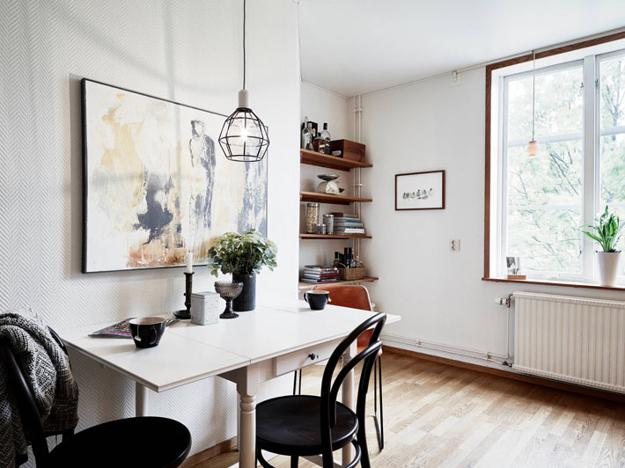 An old wood staircase design and white decorating define the color scheme for these calming and bright living spaces. Neutral color tones of beige, traditional blue, gray, and white decorating with a touch of elegant black work well with natural green colors, brown colors of wood, and red color shades.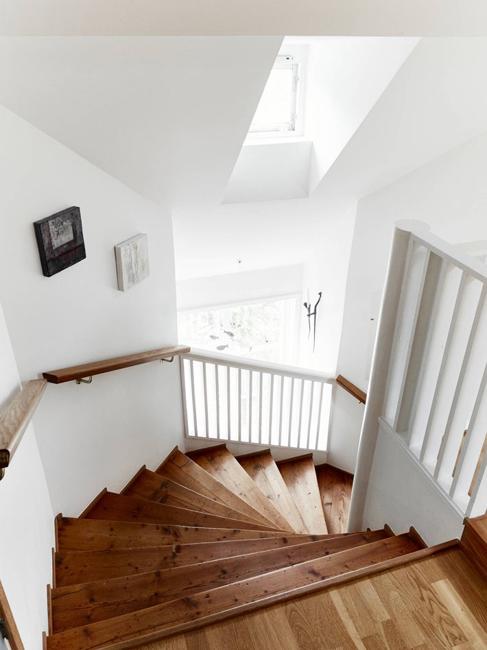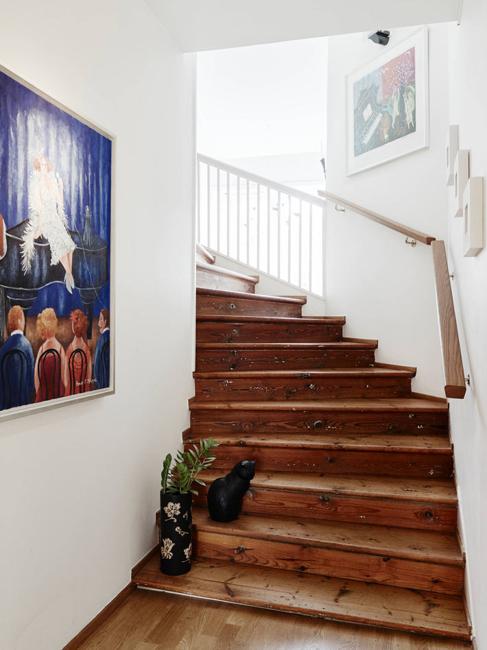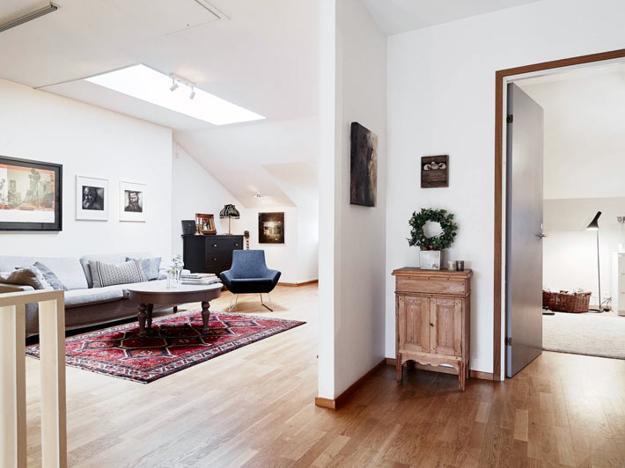 Dark wallpaper patterns accentuate the white bedroom decorating. Colorful floor rugs and paintings on the walls add more interest to the home interiors and enrich the tranquil and functional Scandinavian style.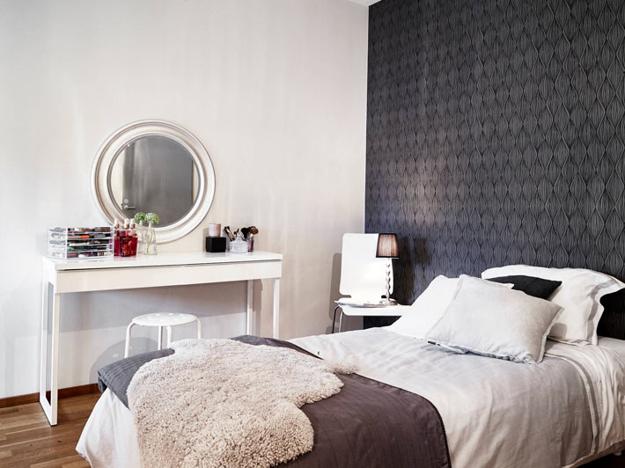 A contemporary storage system provides enough storage spaces for all the things you need for a comfortable, contemporary, clutter-free lifestyle. Modern furniture is mixed with vintage chairs. The interior design is accentuated with charming baskets and houseplants. These pieces make beautiful accents and add a unique look and a comfortable feel of a country home to the modern apartment ideas.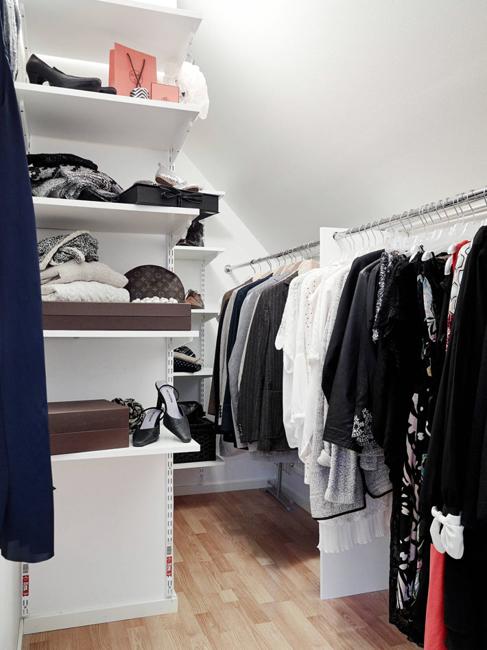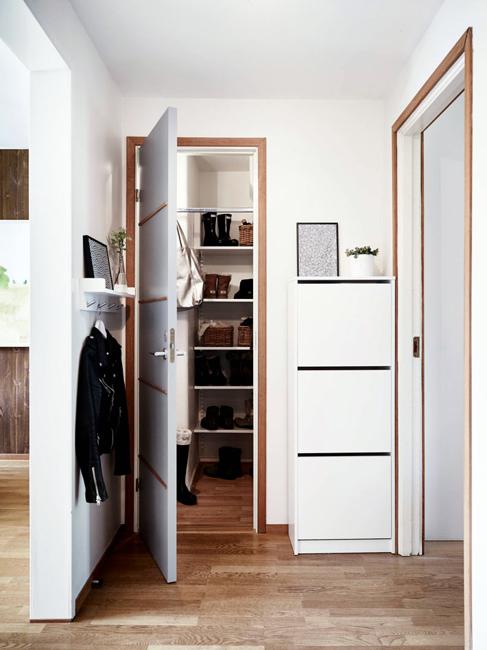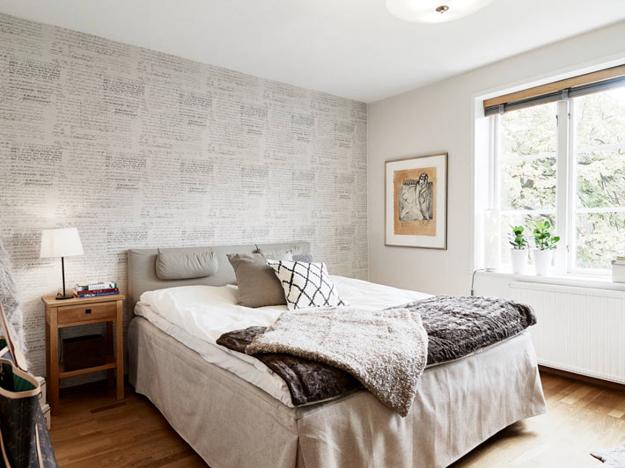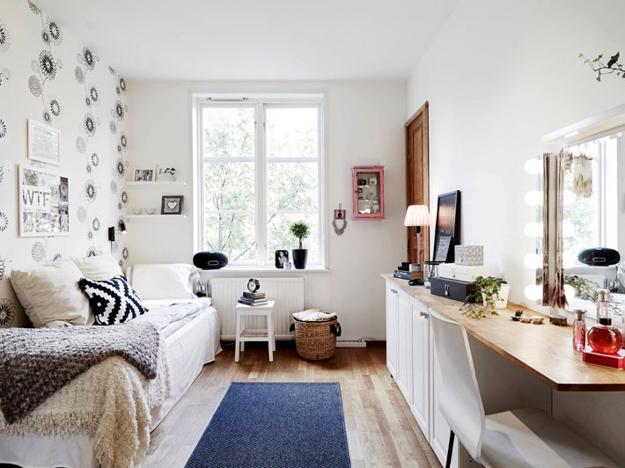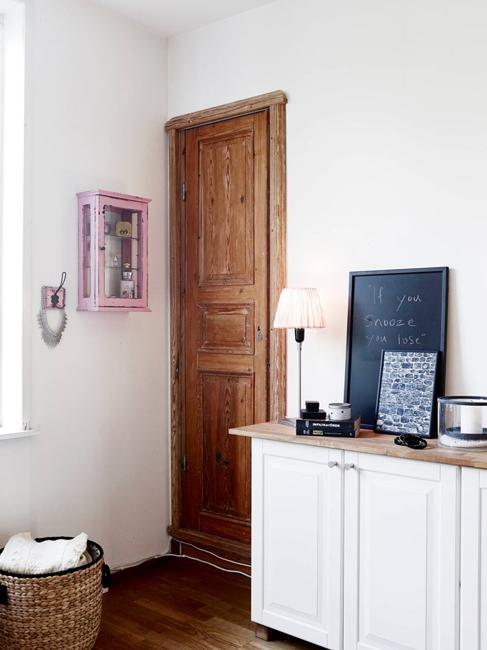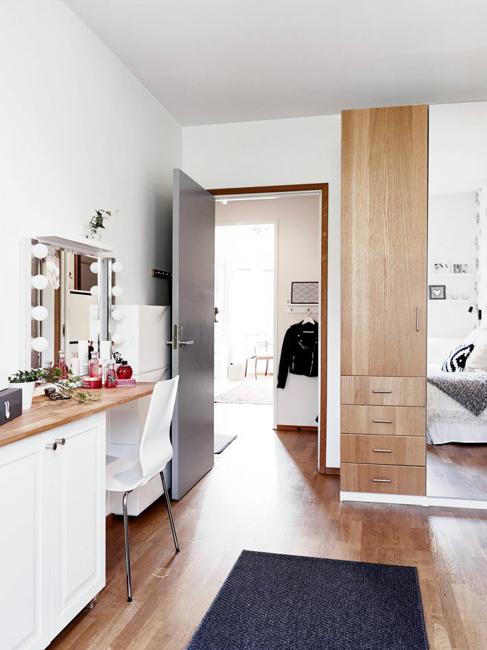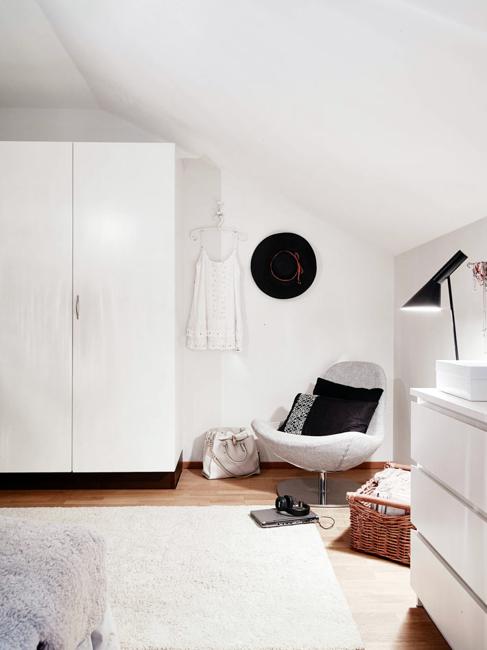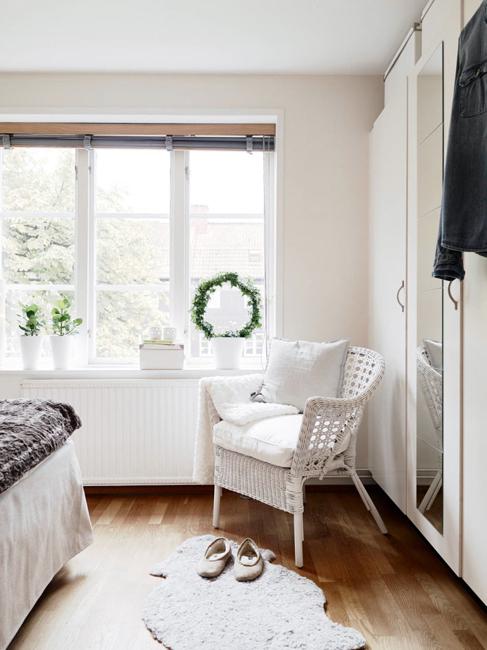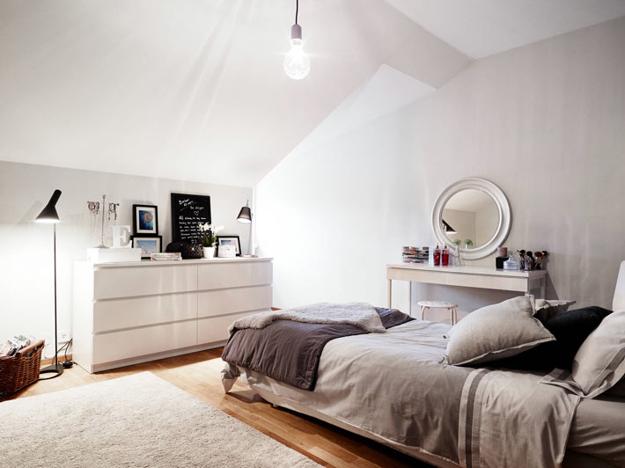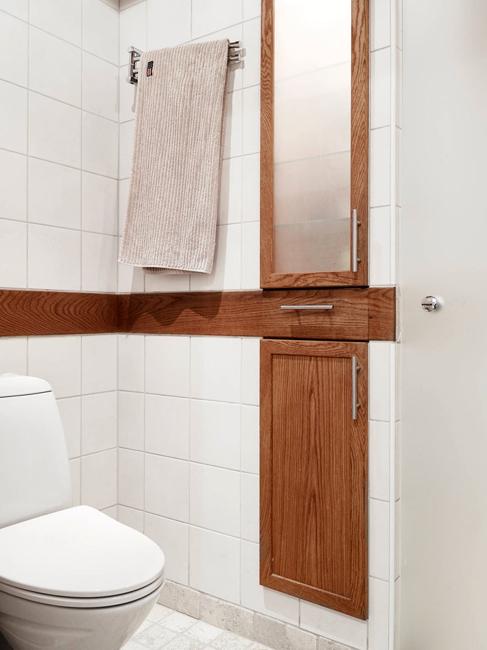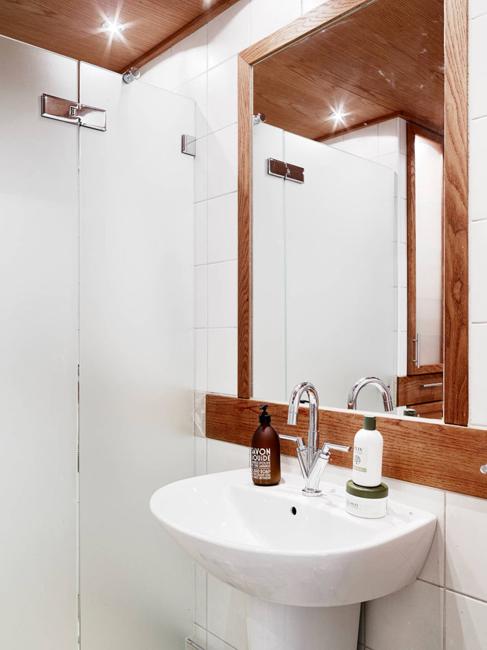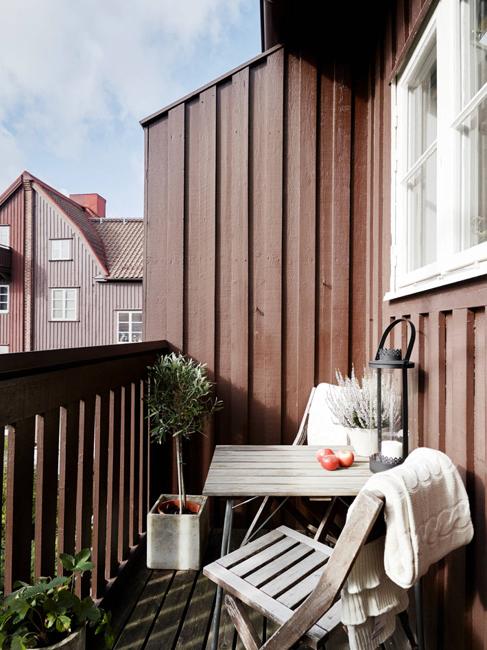 More from interior design styles

Modern house design in Japanese style celebrates the functionality and elegance of minimalism. Airy, bright rooms look inviting and comfortable. Natural...
and enjoy free articles sent to your inbox