Beautiful Home Decorating Ideas Show Elegant Functionality of Scandinavian Homes
Beautiful home in Sweden showcases elegant and stylish interior decorating ideas and offers for sale modern home interiors enriched by decorating with glass and green indoor plants. Fresh, functional and modern interior design is inviting and cozy, blending neutral colors with bright accents and original decorative accessories.
Scandinavian homes feel welcoming, spacious and comfortable. This home in Sweden offers a great view soft and bright rooms, spiced up with pleasant color accents, turning old item into unique centerpieces. The gorgeous home is located in Linnestaden, one of the most exquisite  areas of Gothenburg.
Airy and light home decorating ideas, combined with vibrant accent colors, beautiful indoor plants and repurposed items create playful, attractive and modern home interiors that are peaceful and calming, neat and organized, ideal for loft living style.
Staging home interiors in style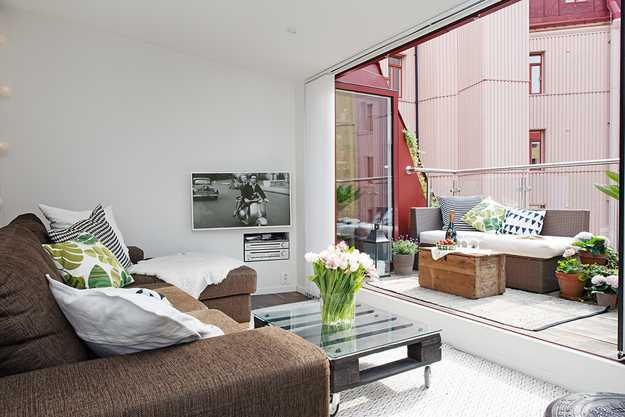 Modern interior design and home decorating ideas celebrate white and green color tones, creating tranquil and beautiful outdoor rooms and interiors, perfect for staging home interiors for sale and relaxing, stress-free lifestyle. Excellent for weekend getaways or vacation, the town offers lots of coffee shops and artistic boutiques. The classy and elegant home decorating ideas increase the effect of bohemian lifestyle in the town with delightful, calming and functional decor.
The home features a spacious terrace, comfortably decorated with a touch of vintage charm. The fully renewed home looks fabulous, allowing to enjoy gorgeous outdoor and interior decorating, creative and pleasant decor ideas and a stunning view.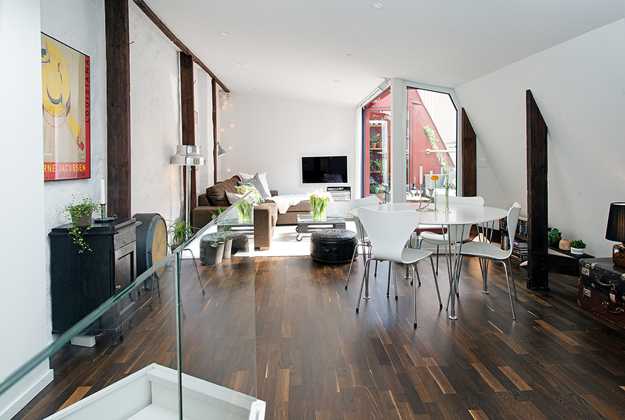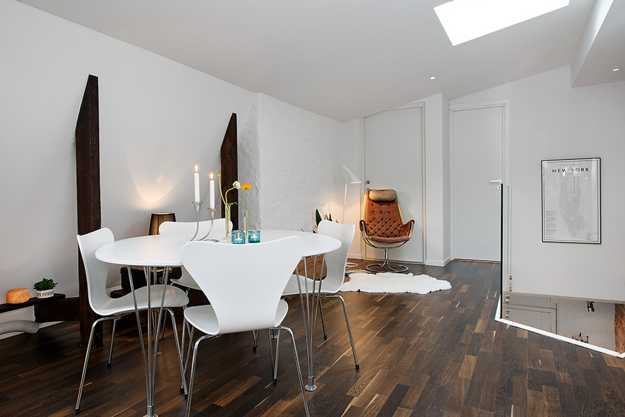 The terrace stretches home interiors and connect them to the nature, offering a spectacular place to relax surrounded by blooming plants. Creative and modern interior design and home decorating ideas tastefully merge old and new, experimenting with repurposing and recycling ideas and creating one-of-a-kind home.
Scnadinavian style apartment ideas, white decorating
Breezy interior design with vintage furniture and white decorating in Scandinavian style
Modern loft design in Scandinavian style with exposed beams and furniture in vintage style
Antique brick wall design and salvage wood, combined with white decorating ideas and modern furnishings make interior design and decor feel traditional, but youthful and stylish. White decorating and simplicity are excellent tools for beautiful home staging and interior decorating in elegant style. The loft is on sale by Alvhem Makleri, www.alvhemmakleri.se/

Modern kitchen design and white decorating ideas

Terrace with blooming plants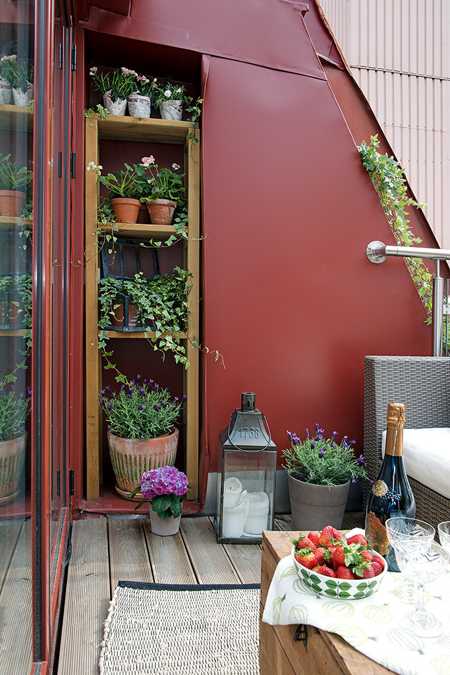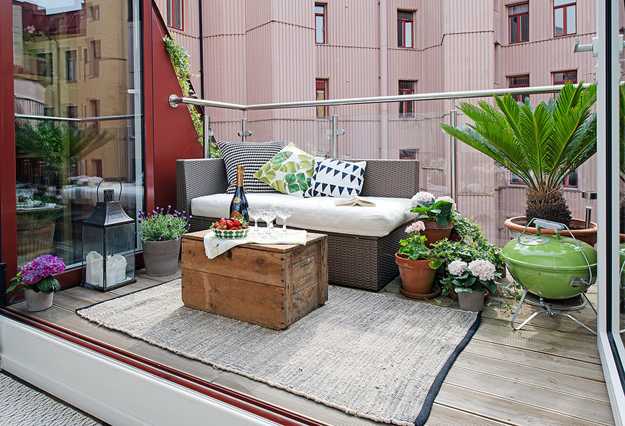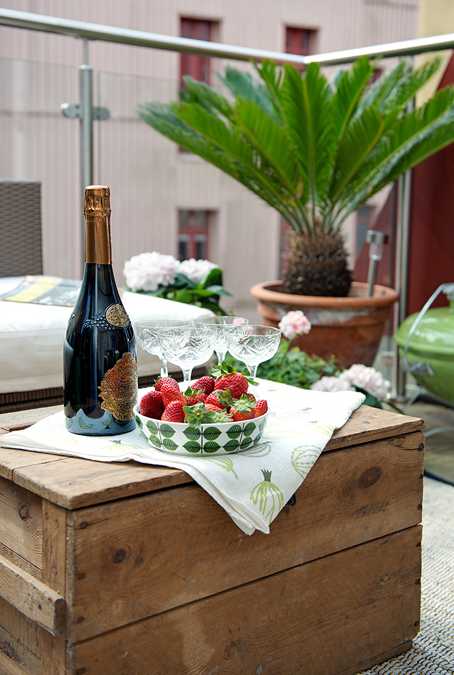 Bedroom design and decorating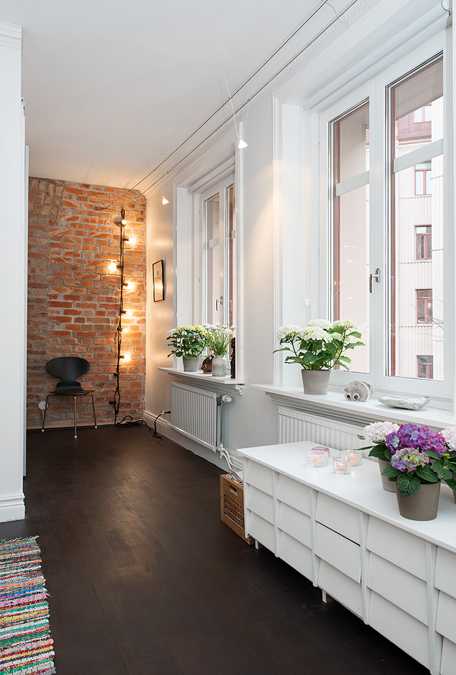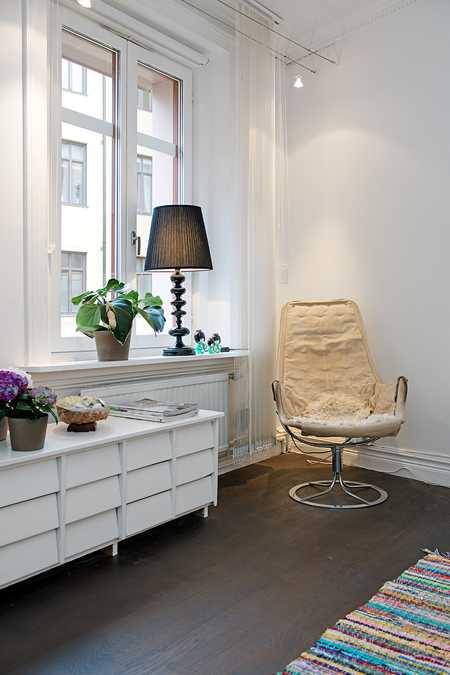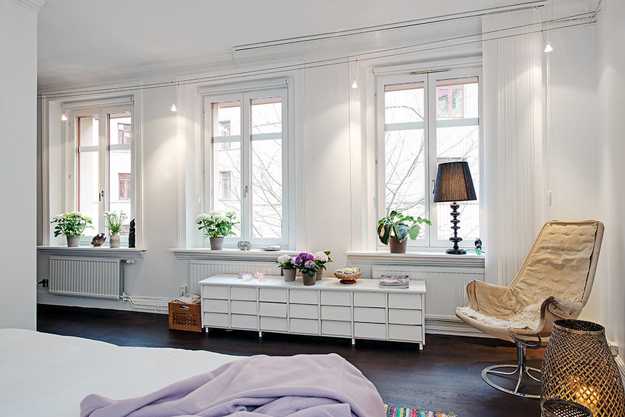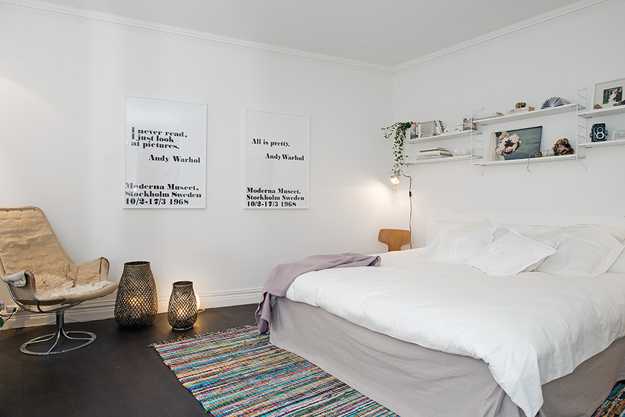 Bathroom design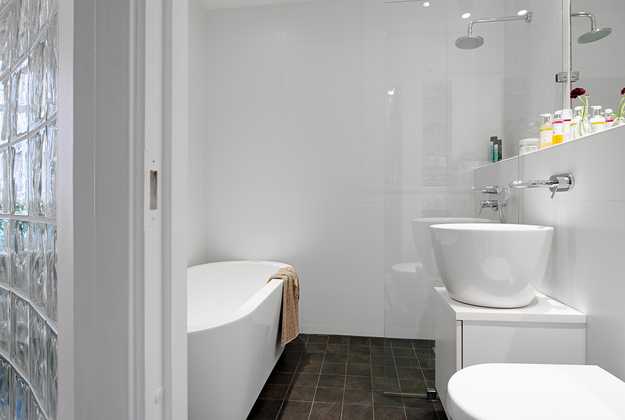 Staircase design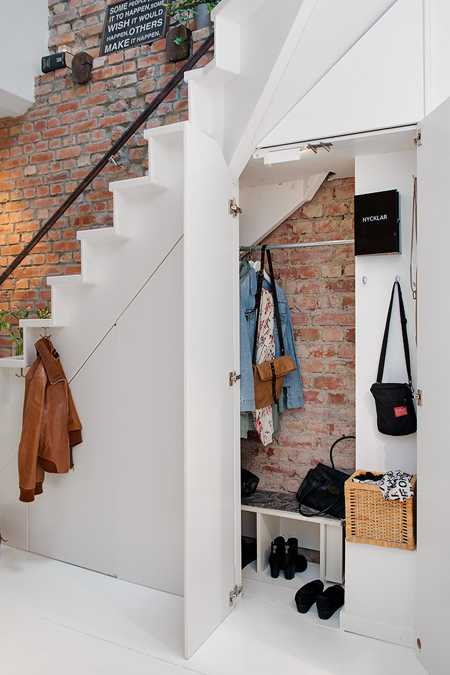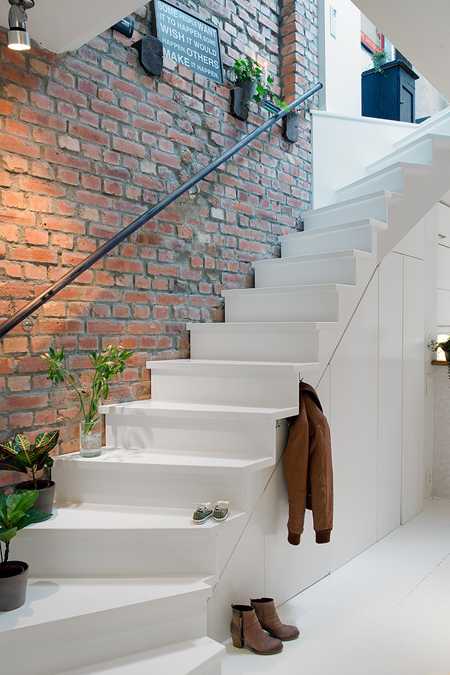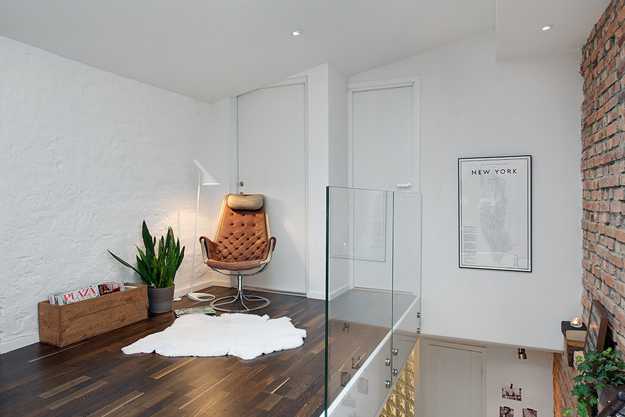 Baby room decorating with bright accent colors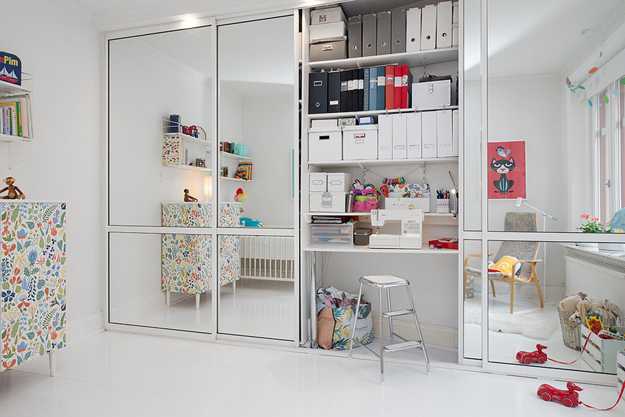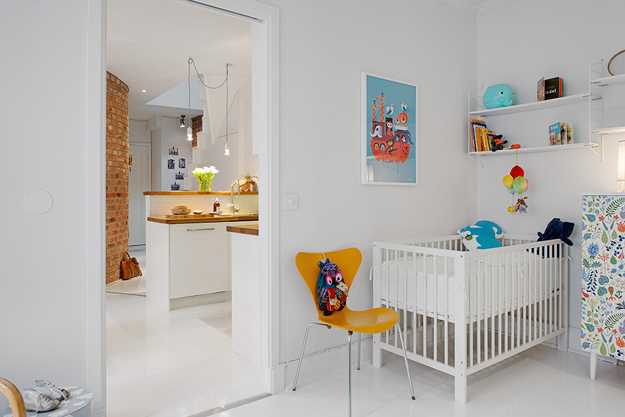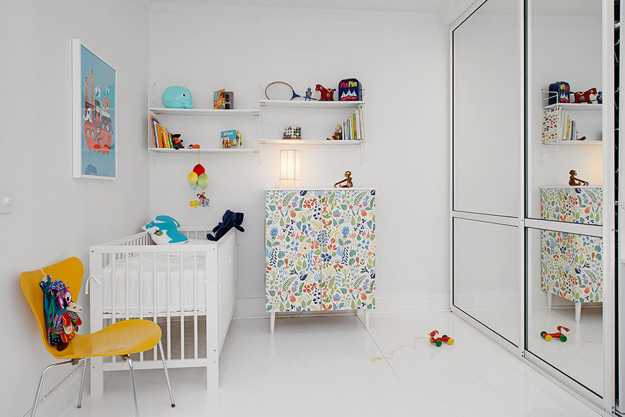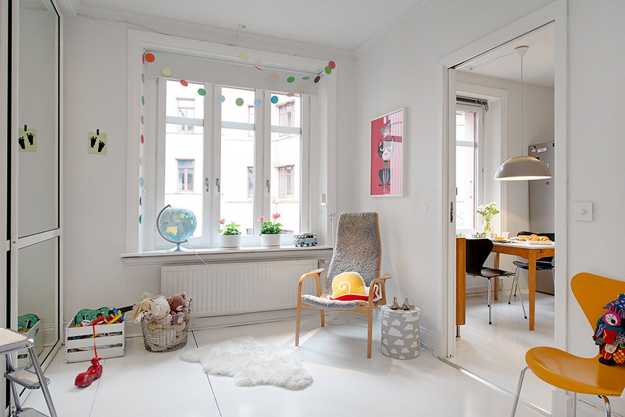 by Ena Russ
last updated: 19.04.2013
and enjoy free articles sent to your inbox
Subscribe