Contemporary Design Ideas Defining 12 Modern Kitchen Trends

Decorating Ideas

Kitchen Ideas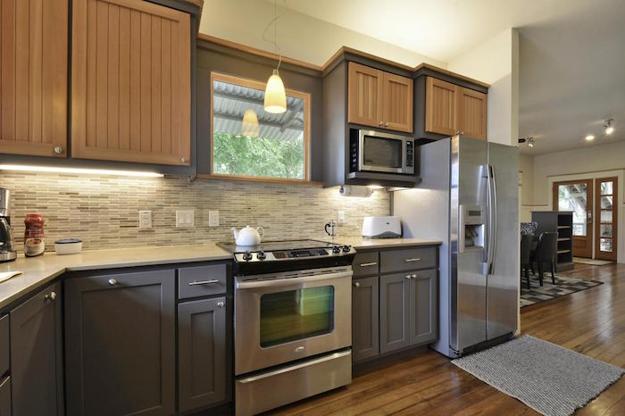 Two color kitchen cabinets, modern kitchen trends for 2017
contemporary kitchen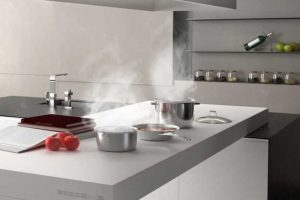 Contemporary design ideas evolve rapidly bringing extreme changes in interior design every year. Last year kitchen design offered many innovative and exciting ideas which become modern solutions in 2017. Lushome shares predictions for kitchen trends to help its readers see the most important stylish elements of kitchen remodeling and design.
Modern kitchen design is essential for increasing home values and selling homes, for enjoying a comfortable lifestyle and enjoying an attractive and functional home. Contemporary design ideas that define modern kitchen trends in 2017 help improve the look of interiors bringing advanced kitchen appliances, stylish sinks, faucets, and lighting, and creating ergonomic and beautiful spaces.
Fresh kitchen ideas are attractive combinations of neutral colors and sleek kitchen cabinets, large storage drawers with personalized compartments and ergonomic cabinets doors, sculptures kitchen islands with dining areas made with two different materials, and compact storage ideas that save space. Also, there are a few versatile, timelessly elegant and ergonomic kitchen trends that come from modern kitchen designs of previous years.
Top 10 modern kitchen trends in creative backsplash design
Six kitchen design trends you may overlook
Kitchen trends 2017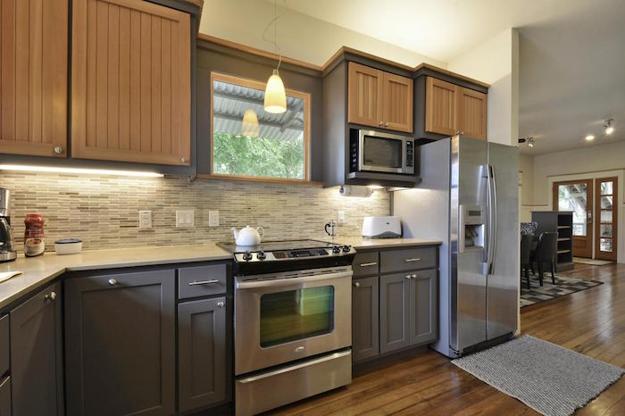 1. Two-color kitchen cabinets.
Two colors for kitchen cabinets brighten up plain kitchen design and add stylish contrasts. If you like monochromatic color schemes, then it is an excellent way to select two kitchen colors and include white, black or gray color tone. A combination of two neutral color tones, a mix of a neutral color with pale color pastels or one of the brown colors of natural wood, is a stylish choice for kitchen colors 2017.
2. Warmer metal colors
Painted metals and the soft glow of metal alloys are luxurious and beautiful kitchen trends 2017. When choosing a new stove or refrigerator for your modern kitchen design or remodeling project, it is better to look at superior colorful alternatives instead of buying standard kitchen appliances. The modern colors vary in a wide range of warm shades and cool tones, from mysterious black to bright yellow and majestic bronze.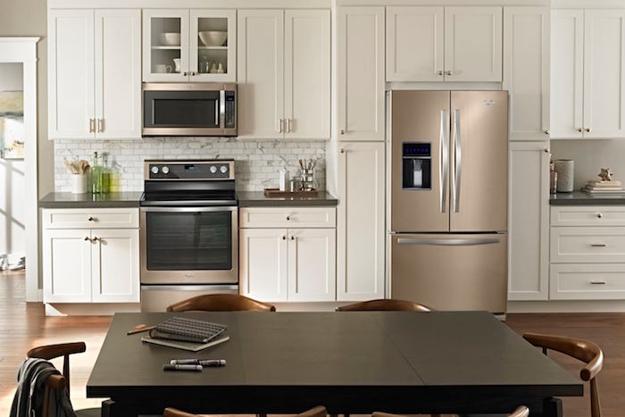 3. Large kitchen cabinets with deep drawers
Deep drawers of modern kitchen cabinets feature many compartments for all your kitchen utensils, appliances, accessories, and tools, and offer convenience and functionality. Personalized storage solutions and floor-to-ceiling cabinets are modern kitchen trends 2017.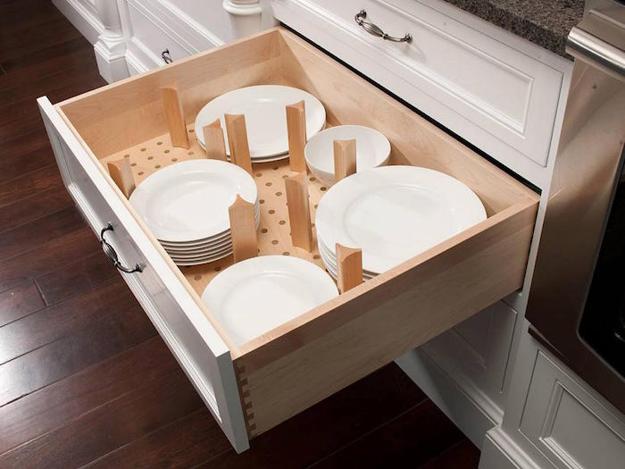 4. Top performing high-end kitchen appliances
The latest trends call for built-in ovens, integrated appliances, contemporary cabinets for heating meals, and drink coolers. Luxury kitchen appliances increase the price of kitchen remodeling projects but add more comfort to interior design and create incredibly attractive and functional spaces.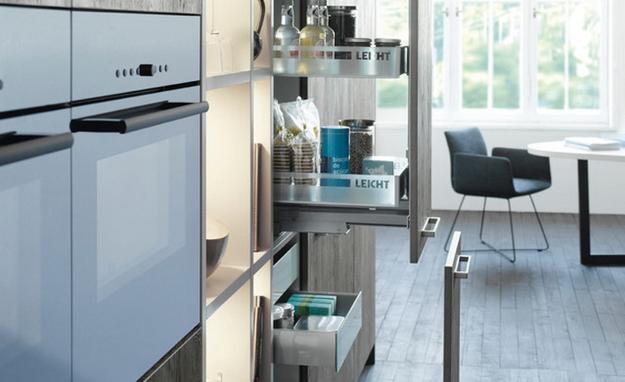 5. Sculptured kitchen islands
Modern kitchen islands blend with dining areas. Large, super functional and beautiful, island designs have lots of storage spaces, sinks, beautiful tops and elegant dining areas which transform and style kitchen interiors. Contemporary kitchen countertops blend various materials, like granite, concrete, quartz, and wood which is the strongest trend.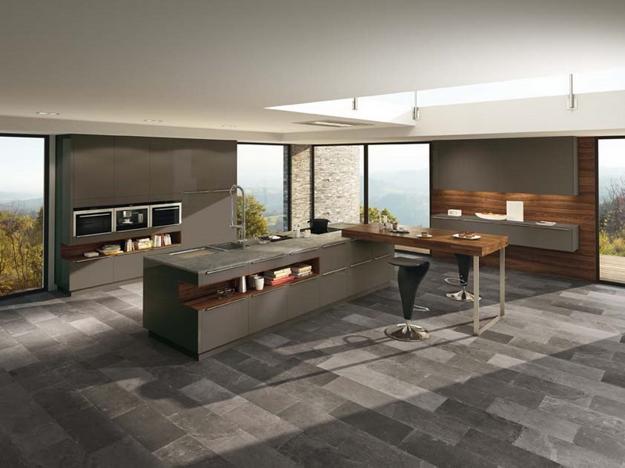 6. Modern kitchen furniture design
Stylish, easy-close doors fold up and out of the way with a light touch making them perfect space-saving solutions for small kitchen interiors where space is valuable. Modern kitchen decor is luxurious and comfortable blurring the boundaries between functional and beautiful living spaces. Kitchen furniture is as attractive and stylish as furnishings for decorating chic restaurants. A large dining table and gorgeous lighting look elegant in clutter-free dining areas.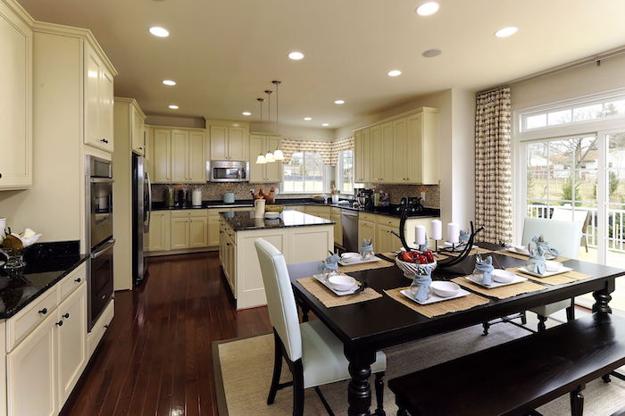 7. Versatility of kitchen colors and design
White paint colors and off-white tones for kitchen cabinets, contrasting accents in neutral colors or bright, warm golden, red, peach, orange and brown shades are color trends that attractively blend with wood textures. Exposed brick wall design, natural stones, quartz or colored concrete, create dream kitchen interiors with stylish neutral colors and vibrant accents.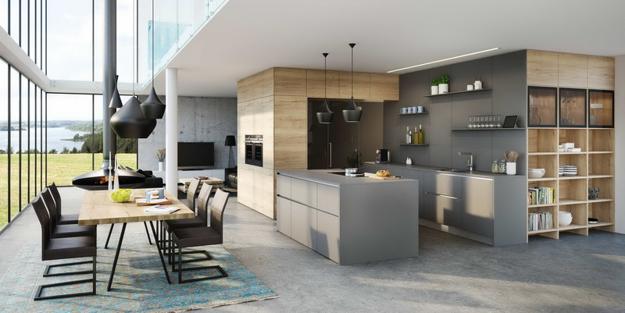 8. Convenient and space saving ideas
The efficient organization, space saving ideas for functional kitchen storage, and floor-to-ceiling cabinets allow maximizing all available spaces and making kitchen interiors look beautiful and contemporary.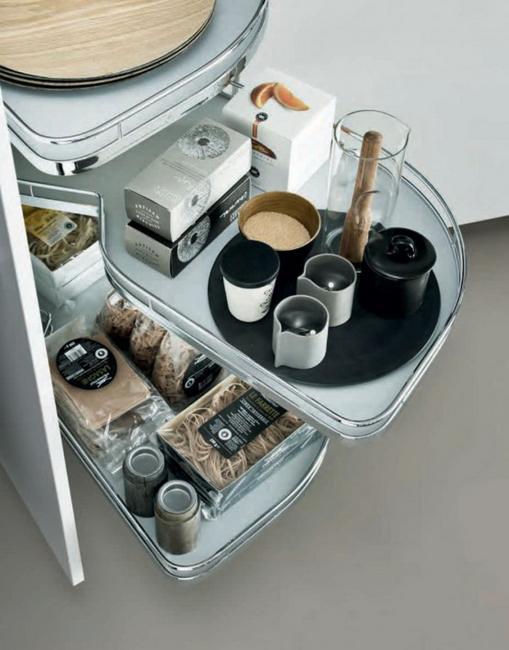 9. Sleek design for modern kitchen cabinets and lighting fixtures
Elegant simplicity, functionality, and attractive look are contemporary kitchen trends in 2017. Metal and glass accents, elegant and simple details, kitchen furniture and lighting made from high-quality materials add a modern vibe to kitchen designs.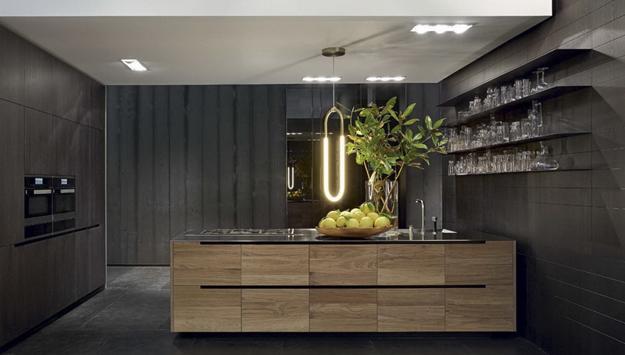 10. Wooden kitchen furniture
Natural textures and combinations of various materials with wood are modern kitchen trends. Luxurious marble, stylish concrete, durable granite, spectacular glass and classic wood enhance beautiful kitchen designs. Rustic wood texture and wooden surfaces integrated into concrete or stone designs are the latest trends in modern kitchens. Wooden kitchen furniture, tops, walls, floors and ceiling beams work well with glass, stone, ceramic and metal and create warm and balanced kitchen interiors.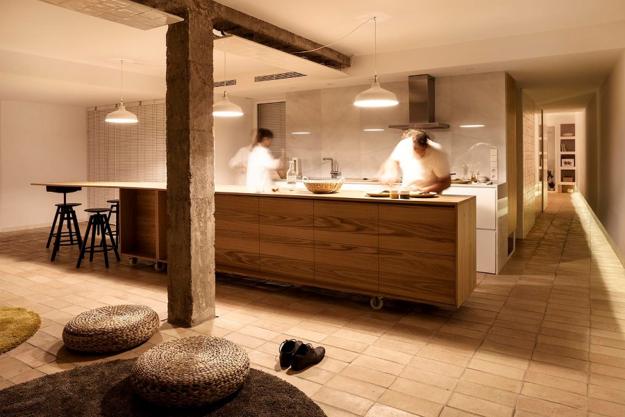 11. Ceiling kitchen cabinets
Hanging from the ceiling kitchen cabinets create an effect of light interiors, provide additional storage while delighting with distinct, attractive, floating in the air designs.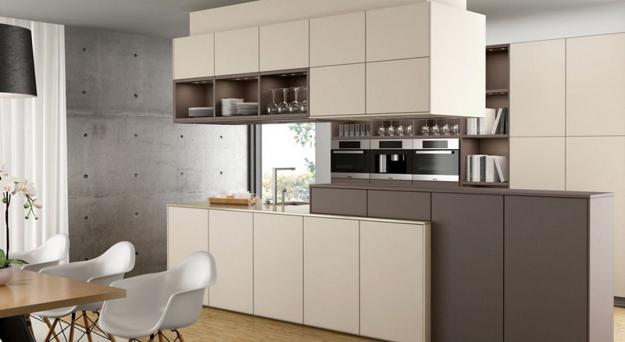 12 Quartz kitchen countertops and colorful sinks
Quartz kitchen countertops, marble, and wood are versatile kitchen trends, suitable for any kitchen design style. Concrete, stainless steel, and glass can add an industrial vibe to modern kitchens. A brightly colored sink is a modern idea to accentuate their naturally neutral colors. Durable and practical, easy to clean and beautiful, quartz kitchen countertops look like granite offering attractive and eco-friendly solutions for modern kitchens.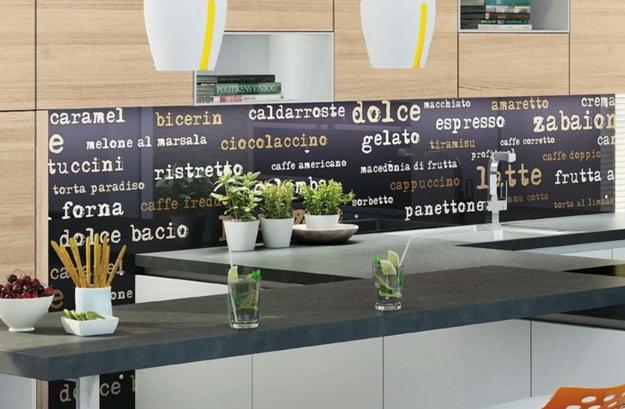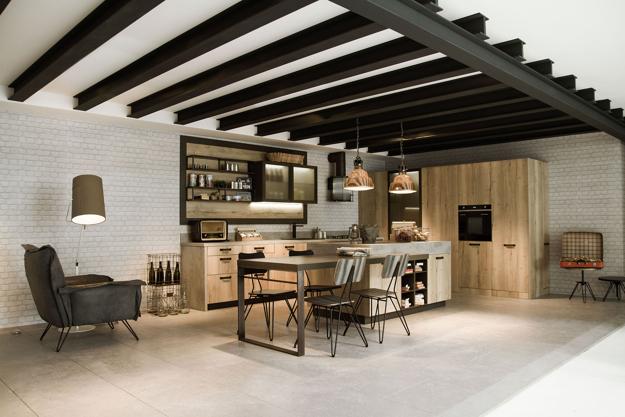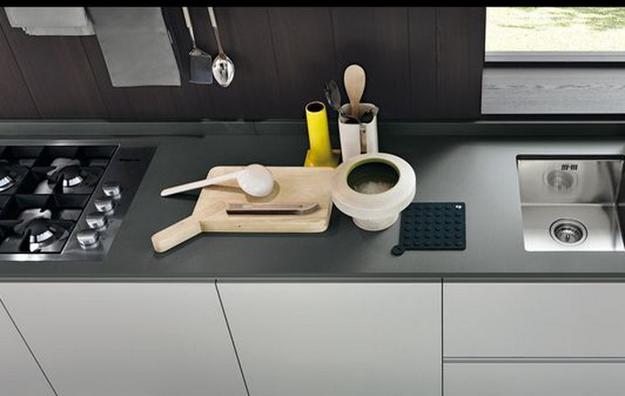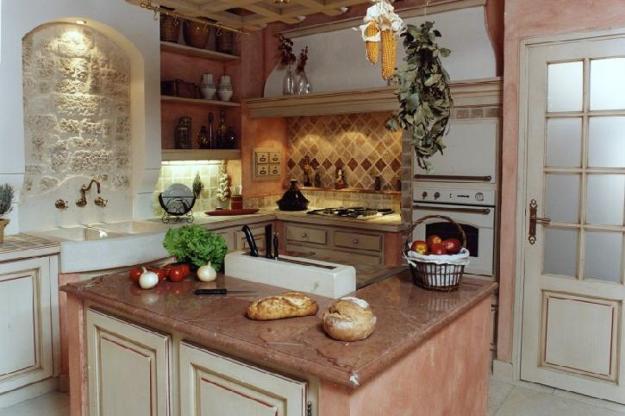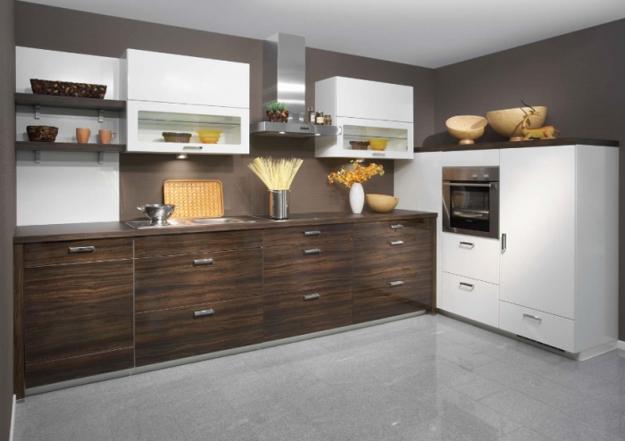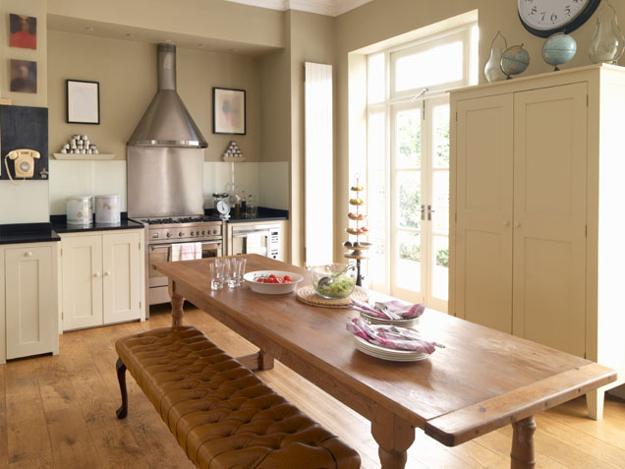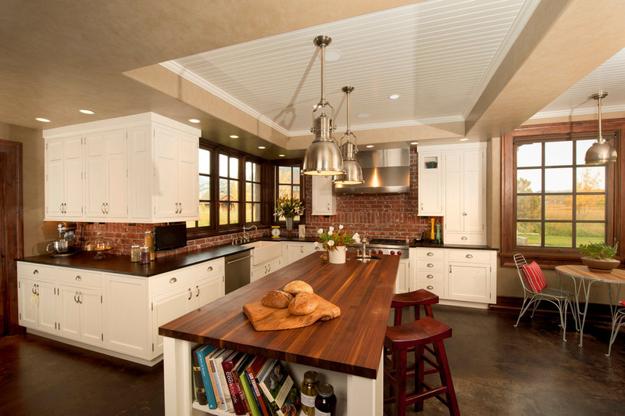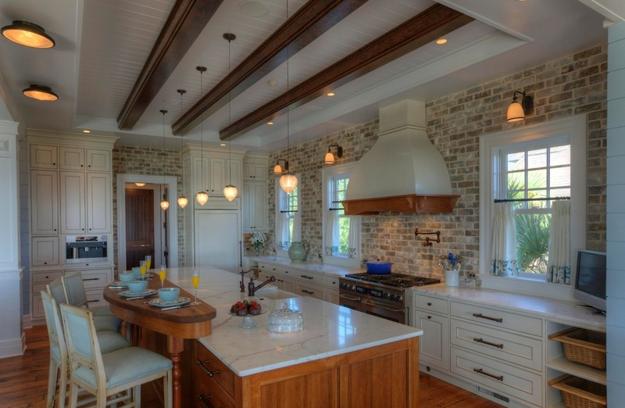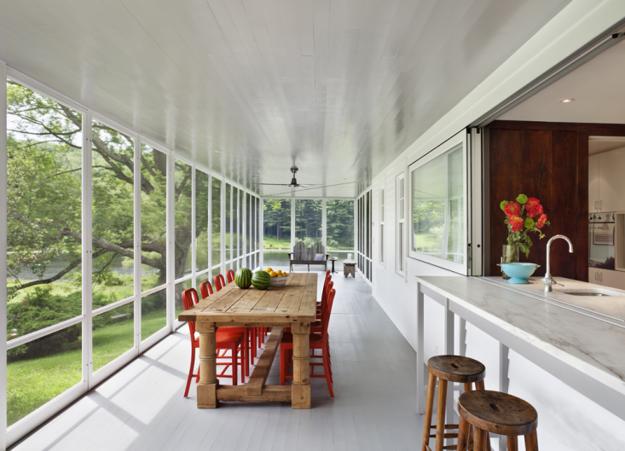 Remodeling bathroom interiors is an essential part of creating a modern home. A beautiful, functional, well-planed, and modern bathroom design affects...
and enjoy free articles sent to your inbox