Interior Design and Decorating, Music Room with a Piano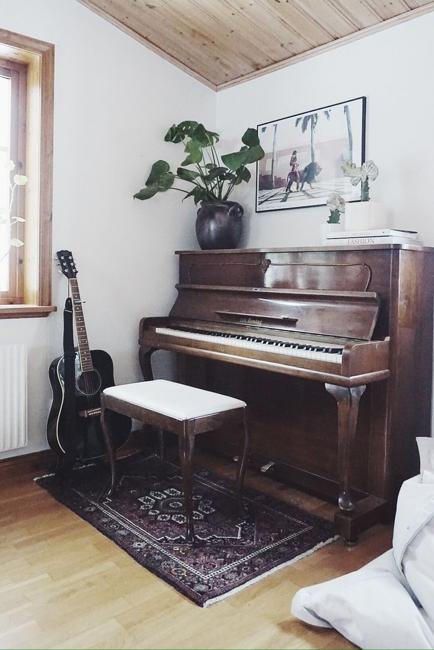 Wall art and houseplants, piano room decorating idea
A modern piano is smaller than a grand piano and takes less space but requires proper placement and room decorating. A piano beautifully suits the classic interior design and traditional room decor. If you refresh an old piano with paint and exciting decoration patterns, a piano will look great with country-style home furnishings in the family room or kids' bedroom.
Painting a piano a light color and leaving few contemporary home furnishings in the room creates a bright and spacious interior design in a minimalist style. Removing candle holders, small accessories, and photos from pianos top, and combining modern furniture with bright room decor accessories, like a large abstract painting on the wall and colorful cushions, help create attractive and stylish room decorating ideas in contemporary interior design style.
Many interior designers advise adding a music center, television, player, etc., bringing musical theme and high tech contemporary technology into interior design. It is a great room decorating idea if you enjoy musical entertainment or music studies and do not keep a piano in your room temporarily.
Living room design ideas, room decorating around a grand piano
Silhouette blinds or honeycomb shades
Contemporary room heaters for beautiful homes
Piano room, decorating ideas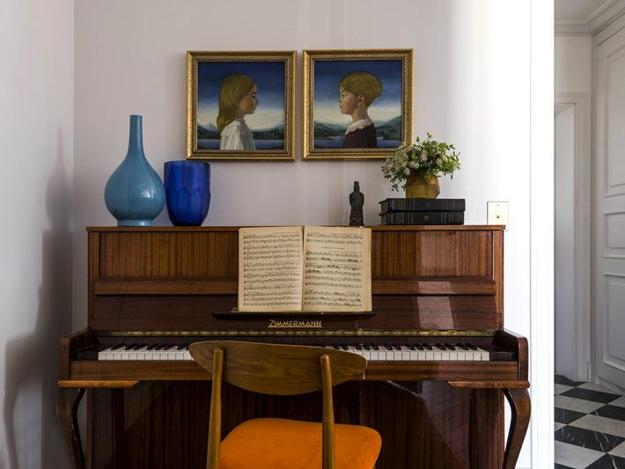 A piano is a beautiful room decor item that adds elegant style and more interest to modern interior design, creating a convenient room design for playing piano fans.
Home decorating with house plants to improve air quality
Green home decor that cleans the air, top eco-friendly house plants
How to add house plants to room decor to enhance the quality of air
Piano placement and room design requirements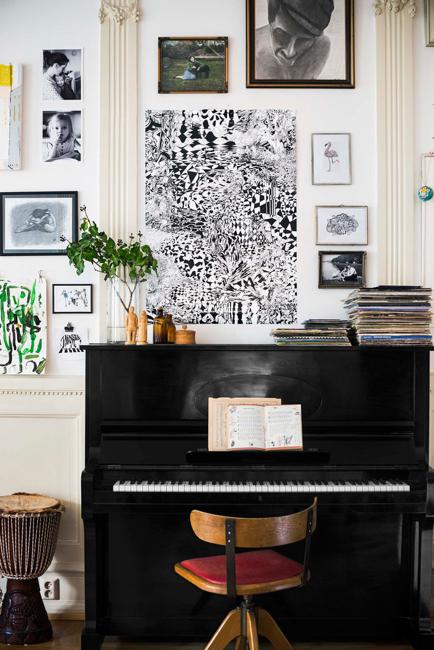 Room decorating design is ideal when you place the piano:
1) away from opened windows or protect the piano with blinds, shades, and window curtains – the draft and sunlight can damage your piano,
2) away from heaters,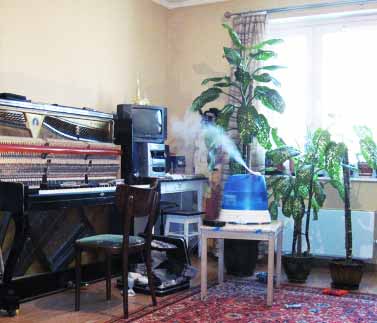 3) in the room with indoor plants,
4) in the room with a fish aquarium that creates a suitable environment for a piano.
5) close to a humidifier in winter.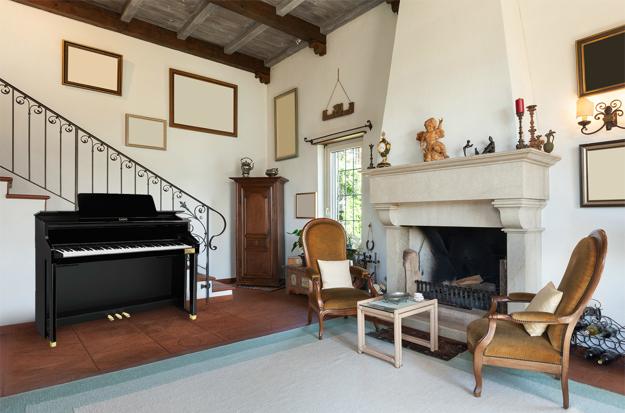 Room design styles
Feng Shui for wealth with fish tanks
Home-decorating with contemporary small aquarium tanks
Small aquarium, glass aquarium tanks, design trends
A small piano looks perfect in smaller rooms and matches almost every interior design style, bringing a unique room decor item and music theme into classic, traditional, country, and contemporary homes.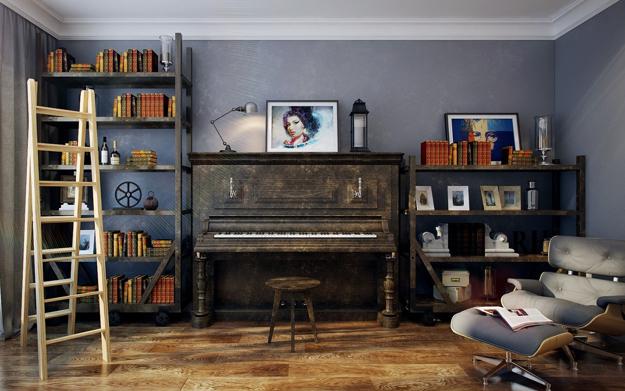 A grand piano or antique piano from Europe will look great in the room with a 4-5 meter (12 15 ft) high stucco ceiling and large windows. Upholstered furniture, made of wood, deep home decor colors, and rich window curtains texture in the room with a piano create an ideal environment for playing Mozart and Tchaikovsky.
Inspiring, modern interior design ideas
Black-n-white room design ideas, modern interior decorating
Piano decorating, ancient craft in contemporary style
Pianos painted a silver, light gray, and white cream color, combined with a high-tech music center on the top, is a perfect choice for striking contemporary or eclectic room decorating and modern interior design in the fusion and pop art styles.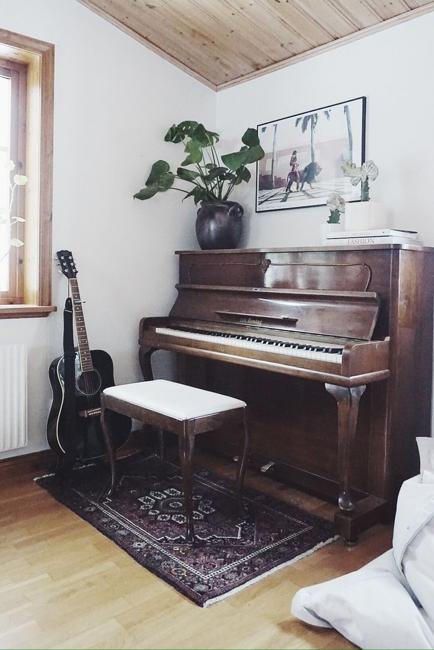 A spacious interior design in the minimalist style blends neutral and bright colors, simple shapes, and impressive wall decorations, offering a gorgeous background for a piano. The minimalist interior design looks elegant and sophisticated with a white, black, natural wood-brown, or a bright-colored grand piano. Candleholders, vases, books, flower arrangements, and wall photos are perfect accessories for room decorating around a piano and creating a welcoming, comfortable and modern interior design.
Small piano placement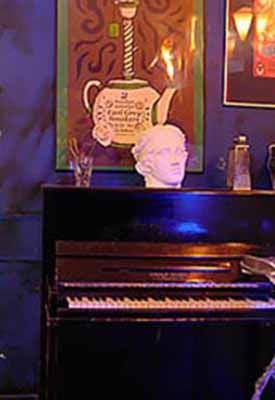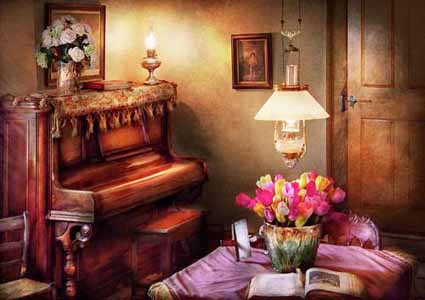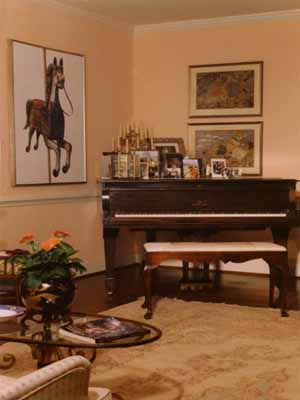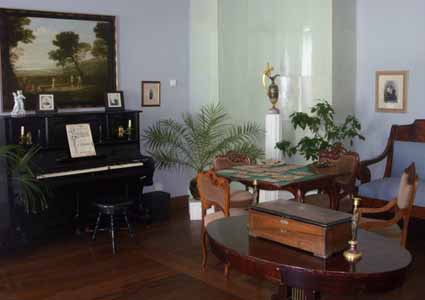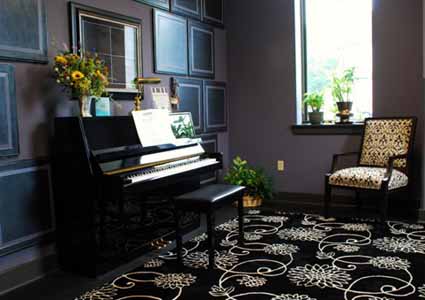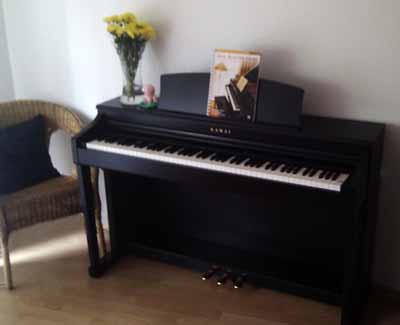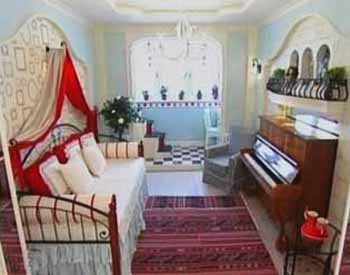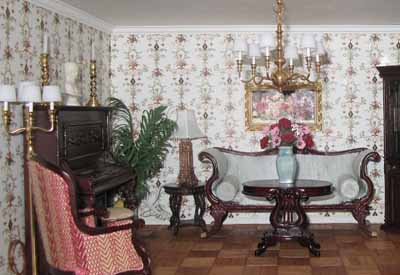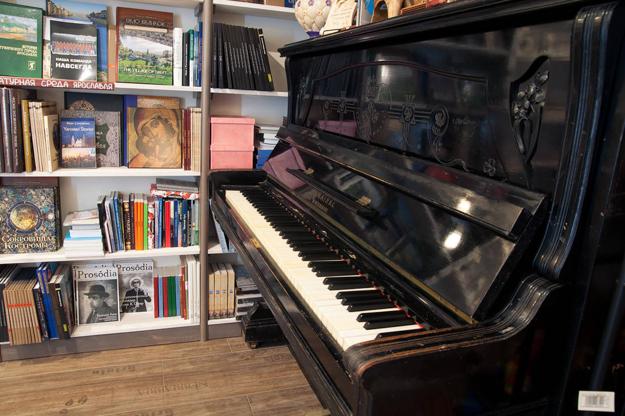 Grand piano in modern interiors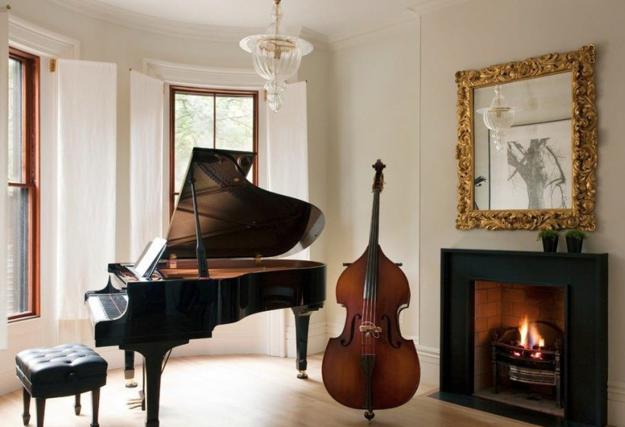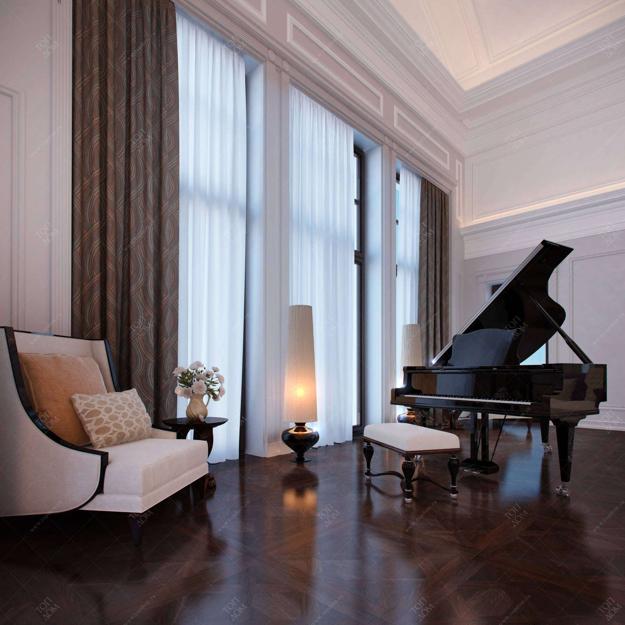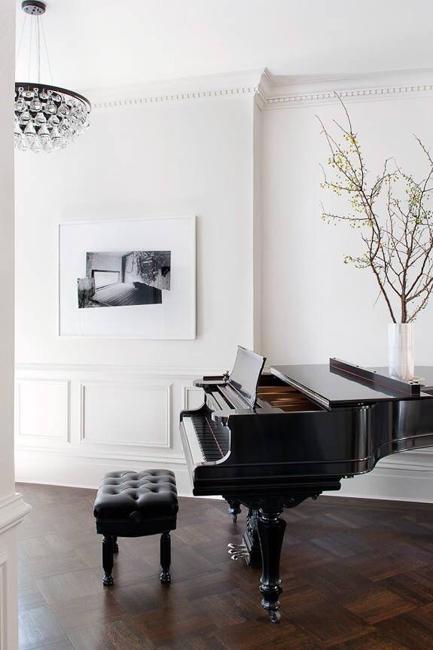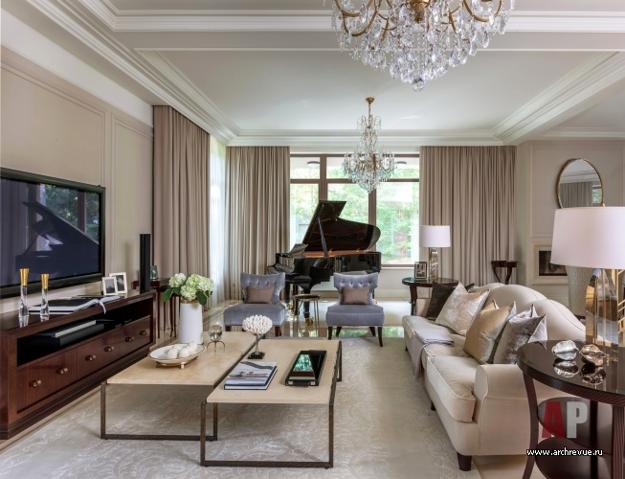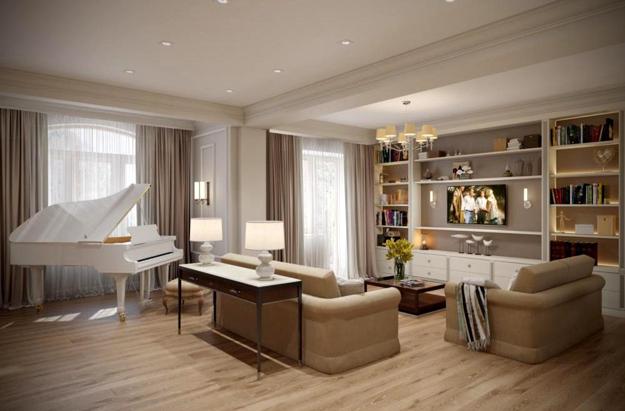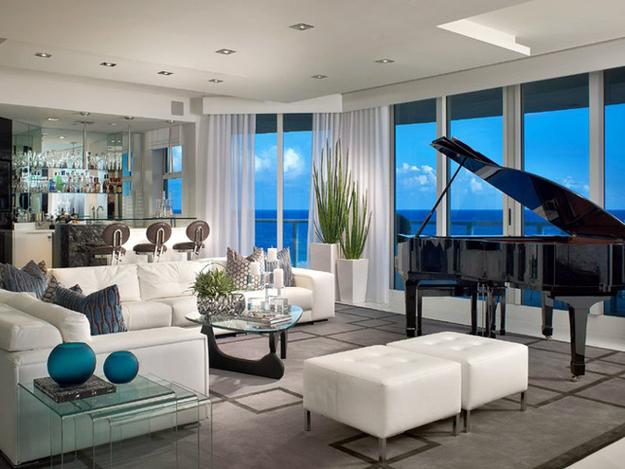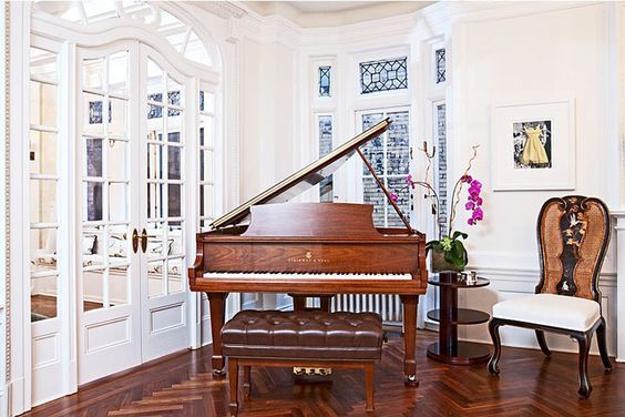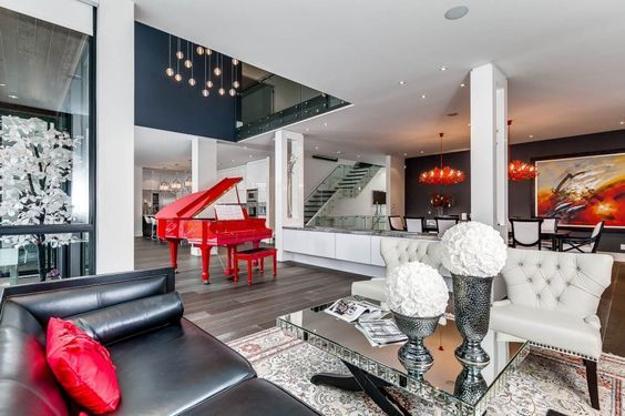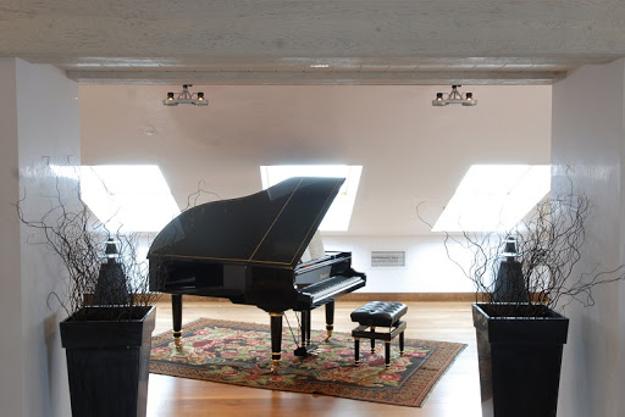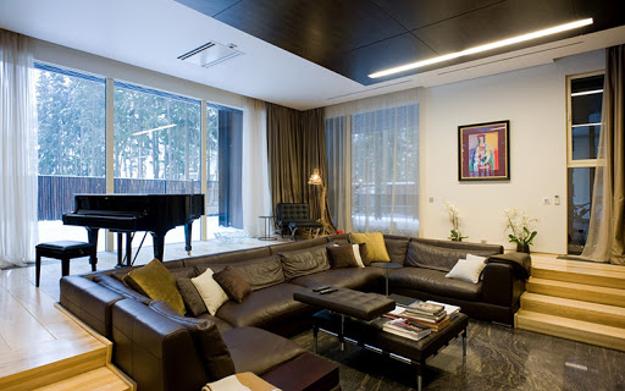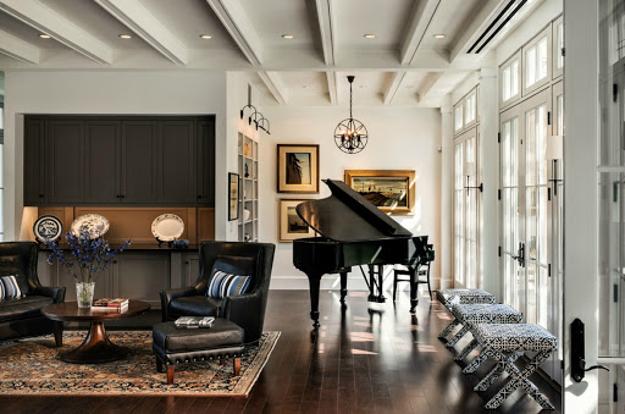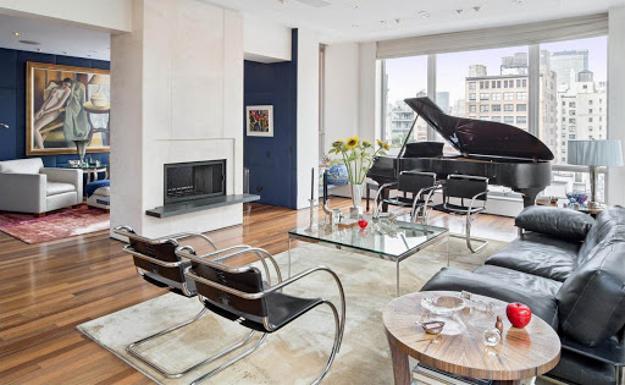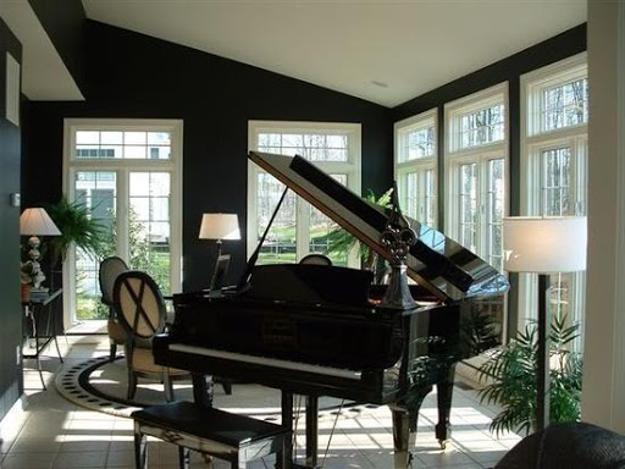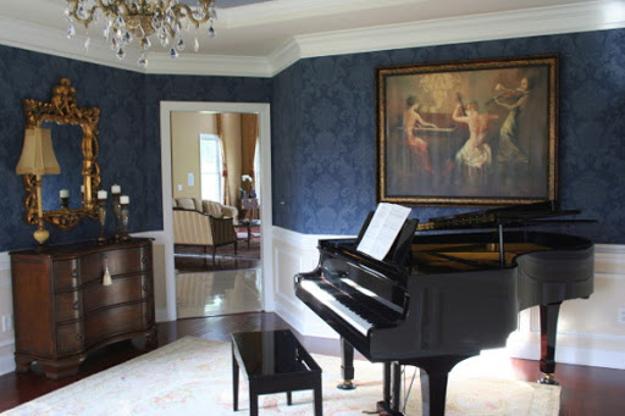 More from room decorating

Throw pillows in various colors, designs, and patterns are one of the easiest ways to refresh your room design and inject...