Curved House Design in Missouri, Inspiring Modern Houses and Green Ideas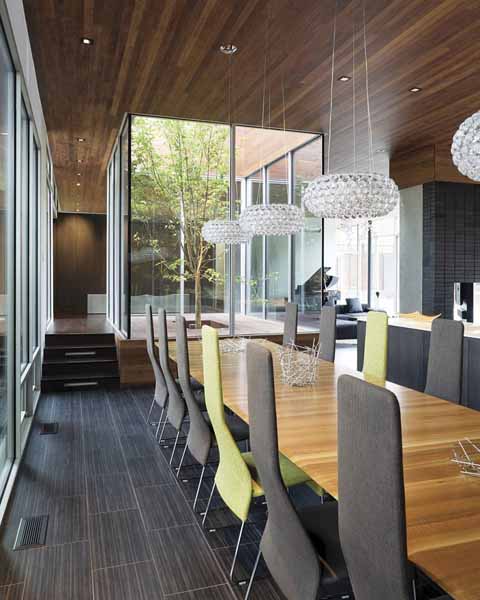 Dining furniture, large windows and wooden ceiling design
backyard ideas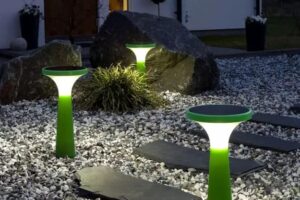 7,000 square foot contemporary home is located in Springfield, Missouri, USA. The modern house design features a U-shaped form, creating a beautiful courtyard that provides a private retreat for the family. An outdoor pool, a patio and a custom made fire pit add more comfort to the pleasant outdoor space.
The modern house is designed by architectural studio Hufft Projects, hufft.com/, based in Kansas City. Large and spacious house design, elegant interior decor in neutral colors, lots of glass and natural materials create a beautiful, stylish and inviting contemporary home.
Green ideas, gorgeous modern house design, stylish interior decorating ideas and beautiful home furnishings can give you great inspirations for your home renovation, redesign, room decorating or home staging projects.
Window designs for modern houses, magnificent glasswork in residential architecture
Eco friendly modern house Casa Della Buona Froechetta, green building and sustainable design
Curved House design description by architects
Modern house exterior and yard landscaping ideas
The Curved House is a modern residence with distinctive lines. Conceived in plan as a U-shaped form, this residence features a courtyard that allows for a private retreat to an outdoor pool and a custom fire pit.
The master wing flanks one side of this central space while the living spaces, a pool cabana, and a view to an adjacent creek form the remainder of the perimeter.
Living room furniture and grand piano
A signature masonry wall gently curves in two places signifying both the primary entrance and the western wall of the pool cabana. An eclectic and vibrant material palette of brick, Spanish roof tile, Ipe, Western Red Cedar, and various interior finish tiles add to the dramatic expanse of the residence.
Dining furniture, large windows and wooden ceiling design
The client's interest in suitability is manifested in numerous locations, which include a photovoltaic array on the cabana roof, a geothermal system, radiant floor heating, and a design which provides natural day lighting and views in every room.
Modern kitchen with wooden ceiling design and contemporary kitchen cabinets built around a large window
Modern house design details

What time is it? It's singing bird o'clock! This unique timepiece is bringing the fresh vibe into spring decorating, making elegant...
and enjoy free articles sent to your inbox