Eco Friendly Modern House Casa Della Buona Forchetta, Green Building and Sustainable Design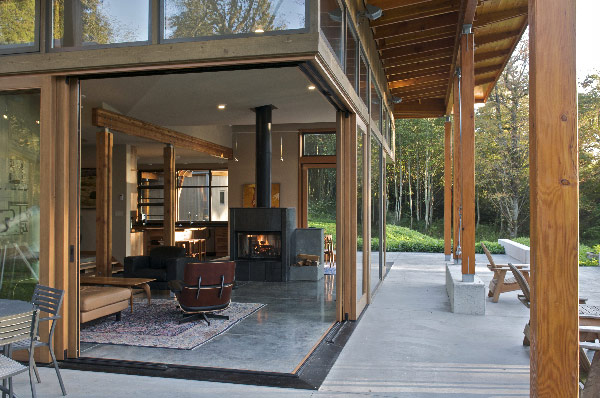 Modern house exterior and interior design with sliding glass doors, large windows and free standing fireplace
DECORATING SMALL APARTMENTS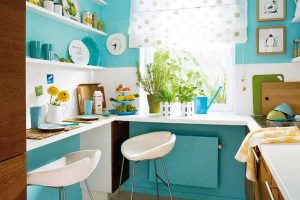 Eco friendly modern house design by HKP offers attractive and comfortable living spaces with extended roof, spacious interior design, a free standing fireplace and large windows that provide pleasant views of beautiful surroundings.
This modern house, located on Guemes Island in Washington State, US, features sustainable design and blends the functionality with comfortable interior design and decorating ideas. Casa Della Buona Forchetta is the green building project developed by HKP, www.hkpa.com/.
This green building design project  is noted for the sensitivity to a particular site and its environmental conditions. Sustainable design principles have been applied to this modern house project, creating a beautiful, functional and pleasant place for green living.
Eco friendly green building with old empty bottles
Sustainable design, modern home for urban serene lifestyle
Sustainable home design, house exterior with extended roof, large windows and sliding glass doors
Eco friendly house design description from the architects
Designed for year-round living, the house is composed in three parts. Kitchen, dining, living and study rooms serve as the pavilion space for the house. The master bedroom has been designed as a semi-private wing and a guest-house is connected to the house by a covered walkway.
The carport is sited on higher ground away from the house. The house sits low in the meadow. Approached by car, the design theme is revealed from an elevated view looking down on the roof planes.
Modern house design for comfortable green living
The three-part concept is expressed by low sloping metal shed roofs linked together by a horizontal living green roof, which defines circulation and entry spaces. The pavilion space has a broad, low sloping shed roof with valleys and eaves extending out equally in three directions.
Urban sustainable architecture, floating Arcology concepts
Sustainable home design from Canadian architects, modern houses for green living
Large sliding glass door open at the corners, bringing the outdoors into the living space. The extended roof plane shades the interior in the summer, while allowing the sun in during the fall and winter months. A free standing concrete and metal fireplace is centrally located to provide enjoyment from the living, dining and kitchen spaces.
Modern house exterior and interior design with sliding glass doors, large windows and free standing fireplace
A ground source heat pump system provides in-floor heating. All potable water for the home is collected from the roofs. The green roof helps to slow runoff and provides additional insulation. All the cabinetry and counter tops have been milled from salvaged maple trees felled on the site. The house has 2600 SF of living space with an equal amount of outdoor hard-scape.
Sustainable design, THomas Eco house by Designs Northwest Architects
Green building ideas turn New York City into efficient urban farming area
Dining room with sliding glass doors and large windows

What time is it? It's singing bird o'clock! This unique timepiece is bringing the fresh vibe into spring decorating, making elegant...