Colorful Neon Signs and Lighting Ideas Bringing Excitement into Modern Interiors

Decorating Ideas

Lights Appliances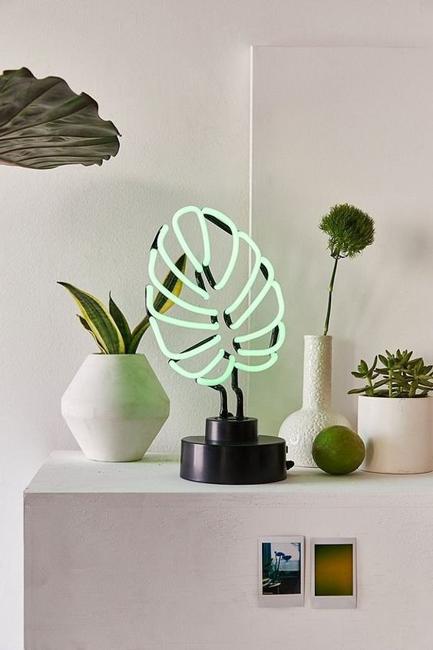 Neon table lamp, leaf-shaped light fixture
wall decorations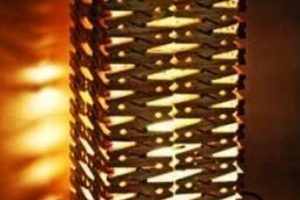 Home decorating with neon signs and lighting ideas reinvent designs in retro styles and beautifully add unique character to modern interiors. Neon colors give a special touch to home or office designs. With their vibrancy and brightness, neon signs make stylish lighting fixtures that glamorously illuminate rooms while bringing the brilliance of color. Neon lighting fixtures are fantastic accents that are versatile and suitable for any room in your home. They add life to modern interior design and celebrate romantic and happy home decorating ideas.
You can create original neon designs to personalize interior decorating. Glowing in the dark neon signs can liven up your family room or your game room and add excitement to kids' rooms, living rooms, bedrooms, and kitchens. Neon art is one of the modern interior design trends that is colorful and bright. Check out the Lushome collection of interior decorating ideas and learn how stylishly blend room colors with neon lighting fixtures and original designs.
Modern interior designs look playful and energetic when you add creative neon lighting ideas to home decor. Humorous, romantic, and adventurous designs are pleasing to the eye and add the elegance of brilliant decorating ideas to modern spaces. Contemporary neon lighting fixtures can change colors, increasing vibrancy anywhere they come. Their uniqueness makes a stylish statement and beautifully transforms interior designs beyond recognition.
Retro-styles interior design ideas for modern homes
Neon room colors, modern interior design with bright accents
Modern wall decorations, neon lighting ideas
Neon lighting fixtures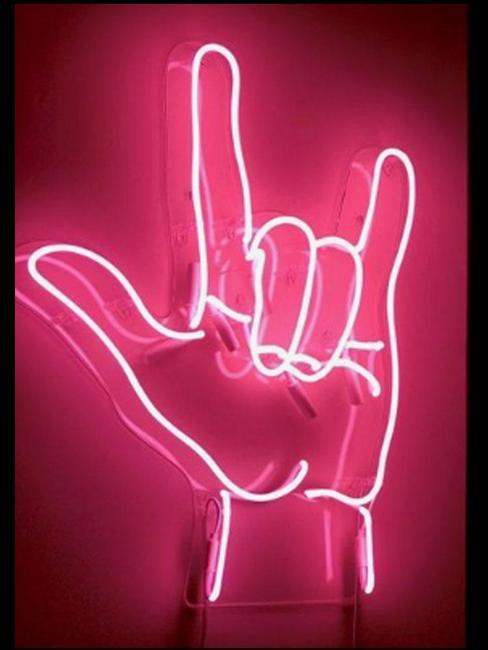 Neon lighting design is one of the essential elements in creating a contemporary, fun atmosphere. Neon signs and lighting fixtures offer a pleasant and colorful contrast to dark areas, black wall paint, furnishings and make a room seem warm, cozy, and inviting. Neon colors and lighting ideas provide a bold appearance for the exterior and interior design.
Contemporary dining room design, stylish ideas
How to mix vintage-style and modern ideas for beautiful home decorating
Contemporary lighting ideas for unique staircase designs and interior decorating
Twisted, glowing in the dark tubes bring numerous different lighting ideas. Exciting colors and attractive designs fill rooms with energy and offer gorgeous lighting designs for game rooms, kids' rooms, living rooms, bedrooms, entryways, halls, kitchens, and dining areas. Neon lighting fixtures stylishly illuminates floors, walls, staircase, and ceiling designs, bringing a contemporary vibe into modern interiors. Home bar designs and media rooms look exciting and contemporary, while neon lighting fixtures provide minimum light.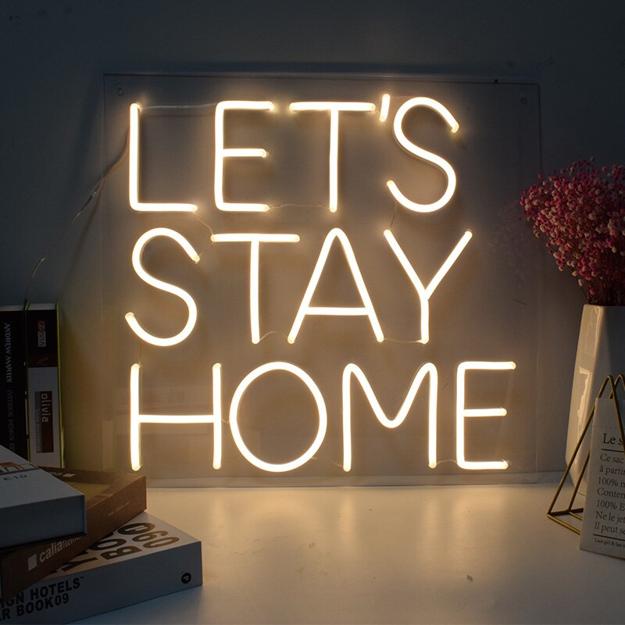 Neon lighting beautifies wall mirrors and bathroom designs. Neon posters that display movie images, glowing sculptures of fruits, familiar symbols, and romantic signs are perfect for enhancing modern interiors, walkways, and outdoor rooms while giving a personal retro-styles touch to home decorating. As neon lights provide unique, retro-modern touch for architectural elements, they work as stylish, contemporary home decorations. Suitable for every room and outdoor seating area, neon lighting fixtures turn living spaces into modern, playful, and exciting.
Interior decorating with neon lighting fixtures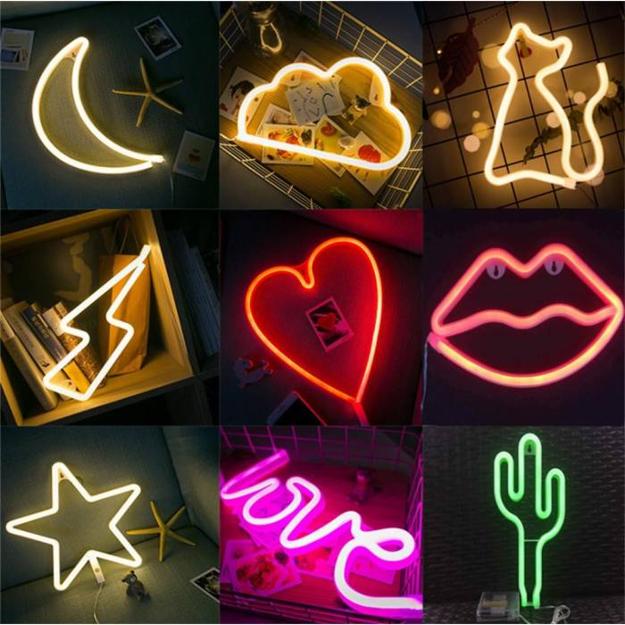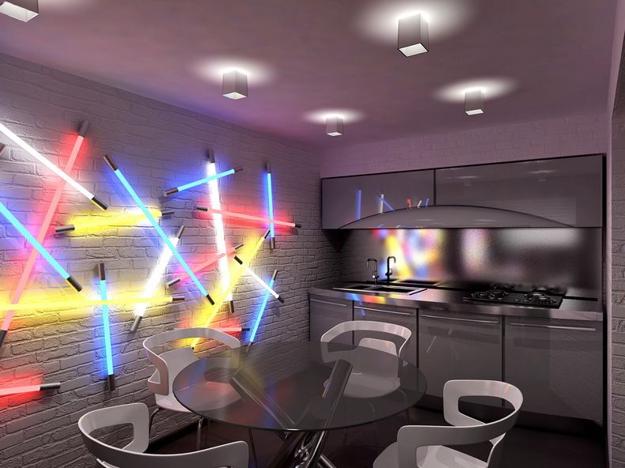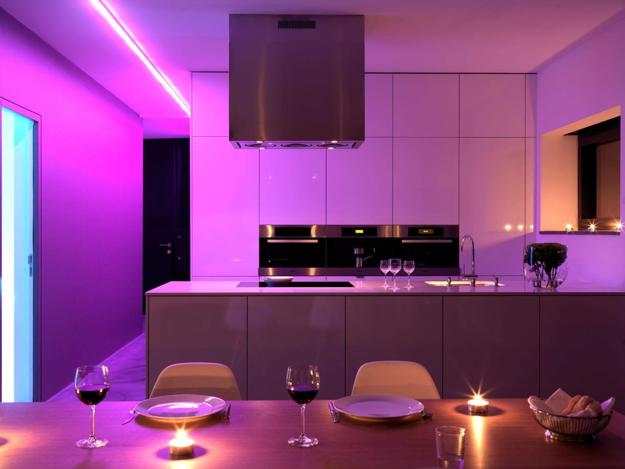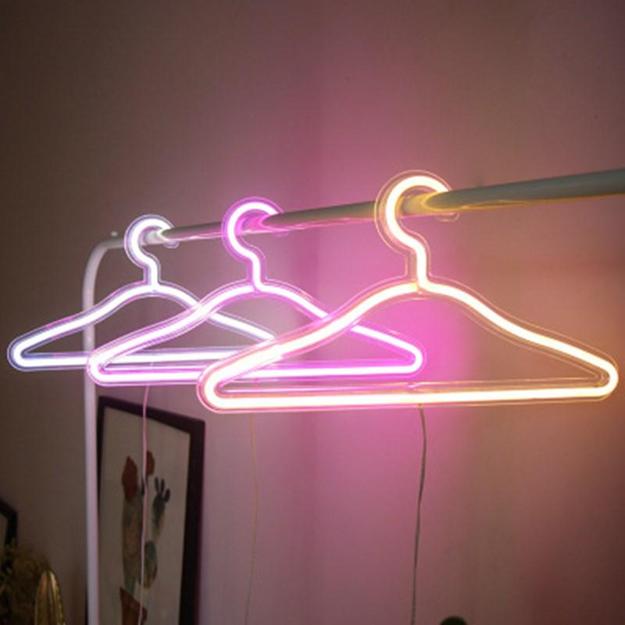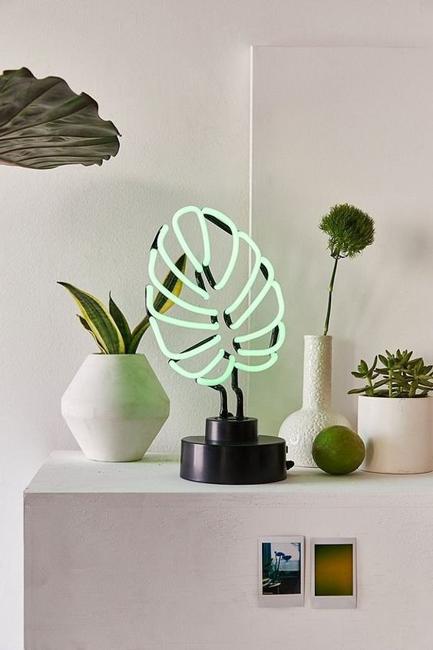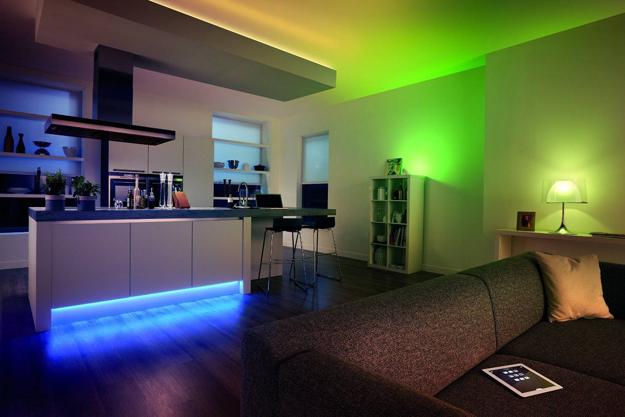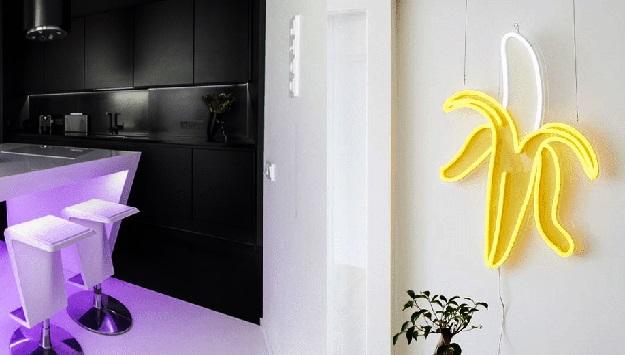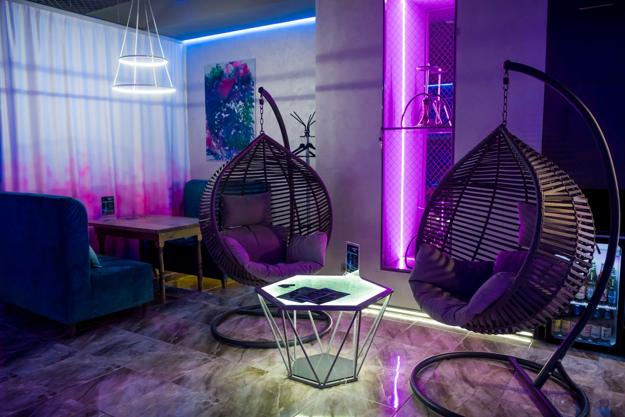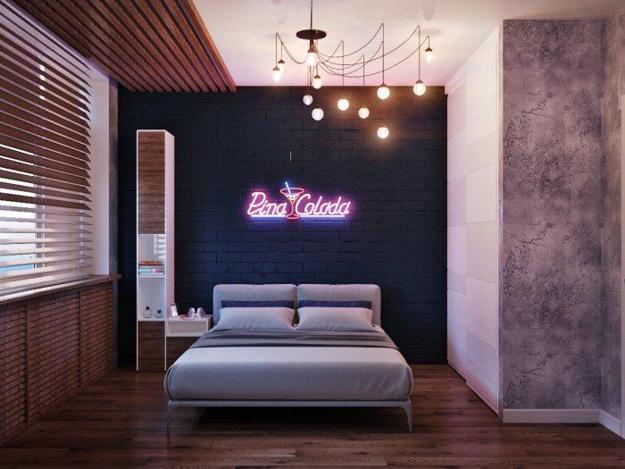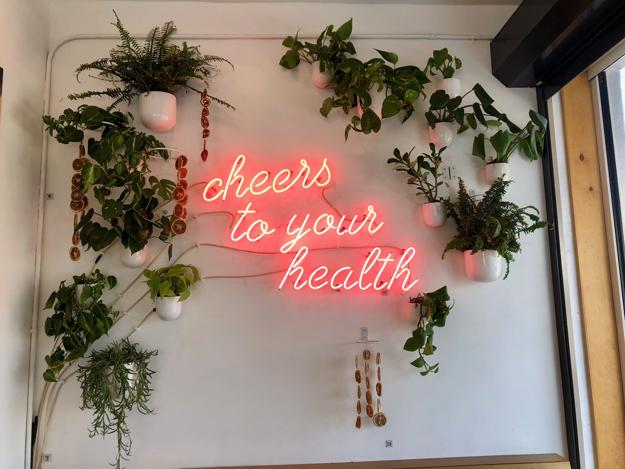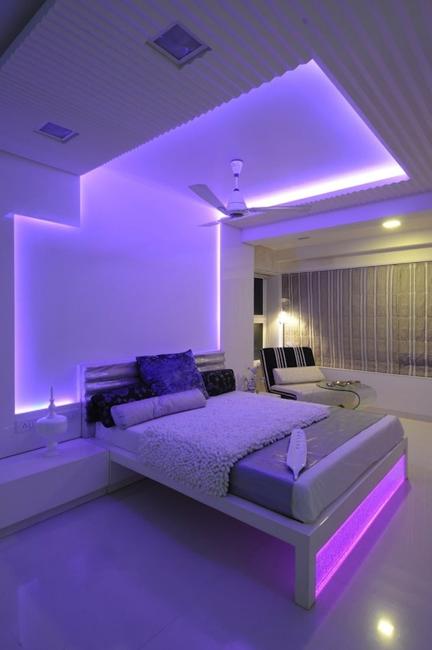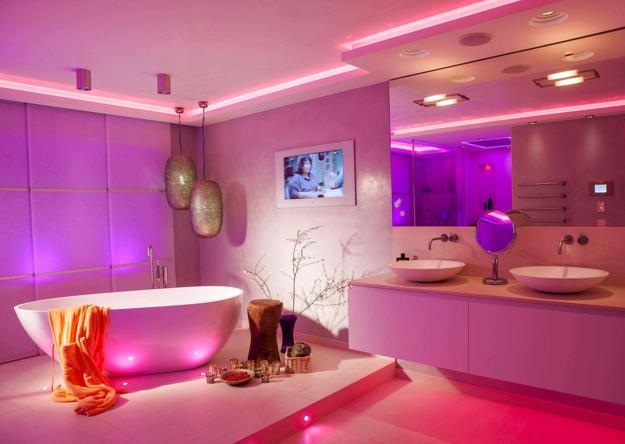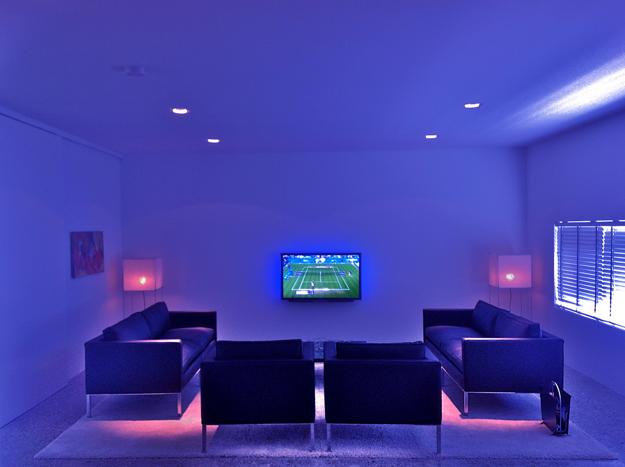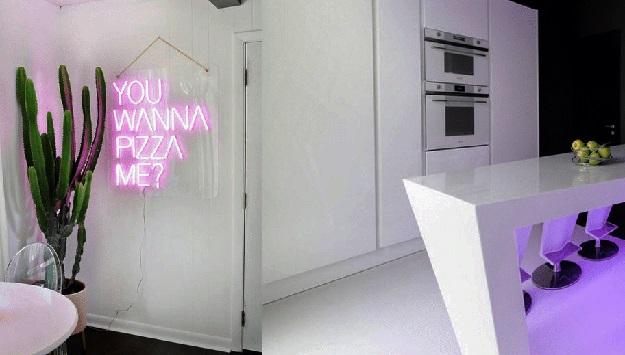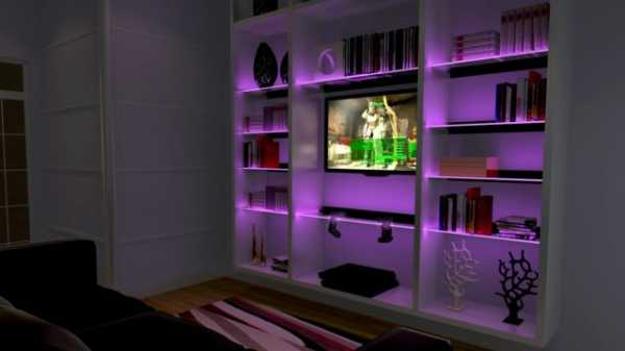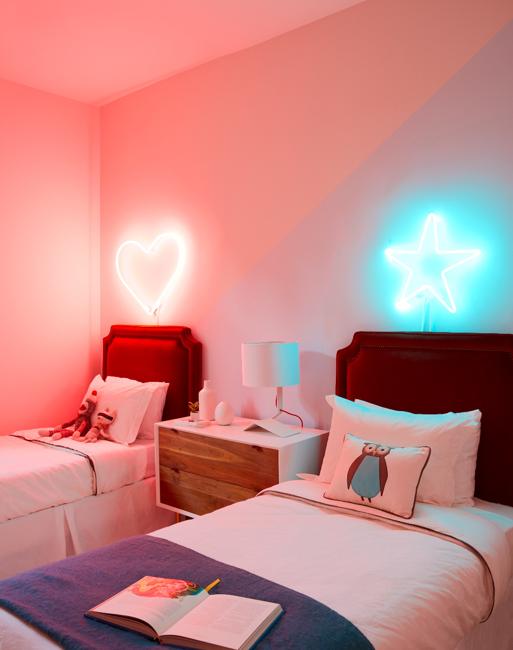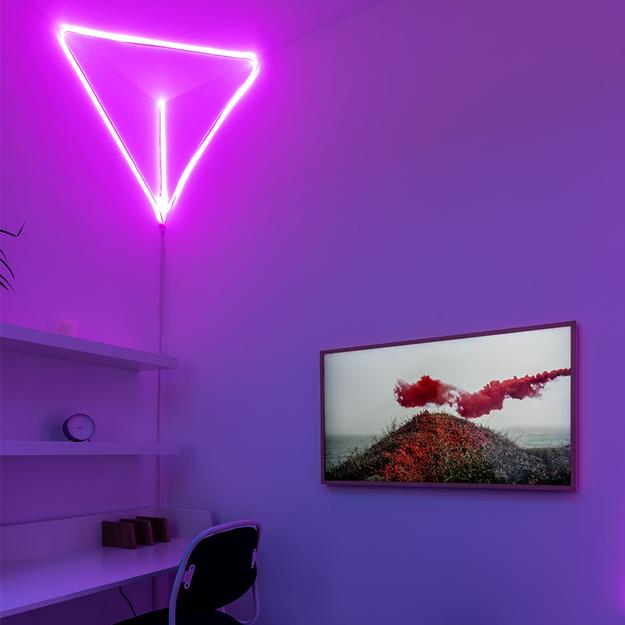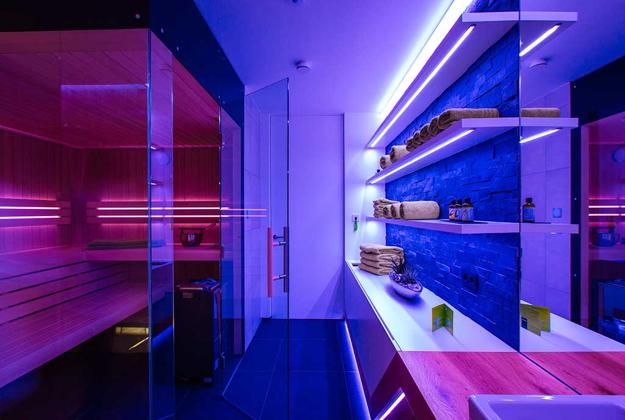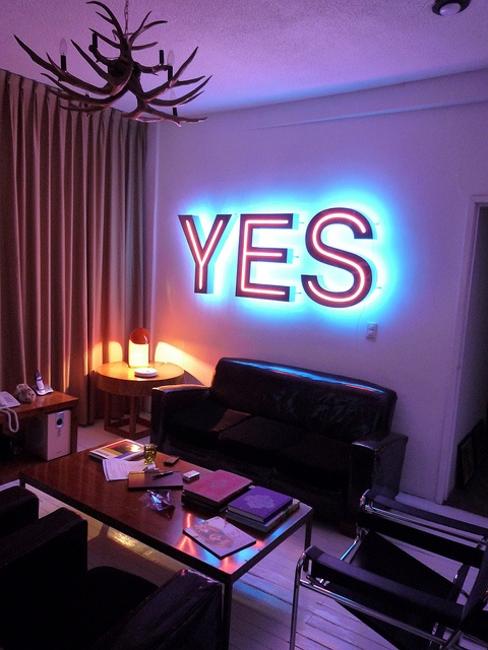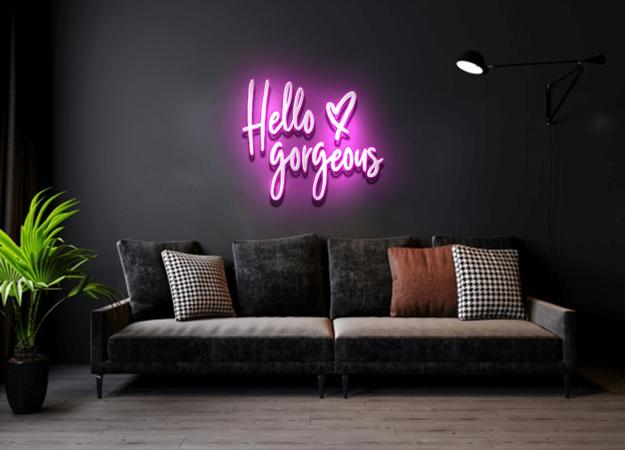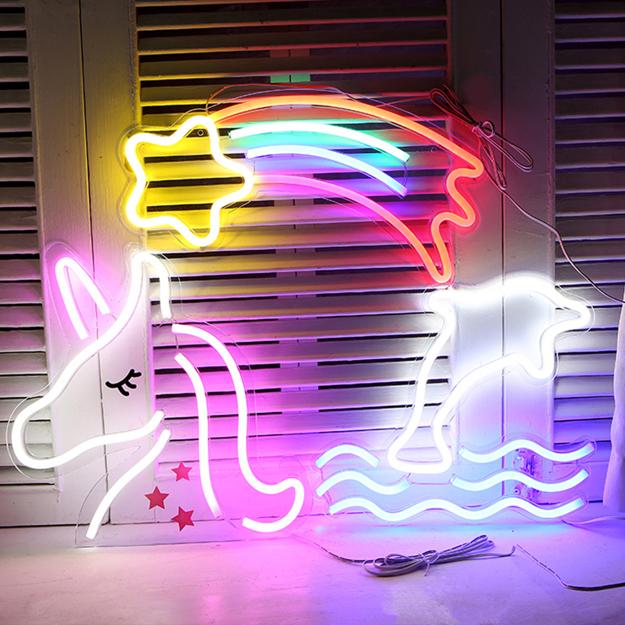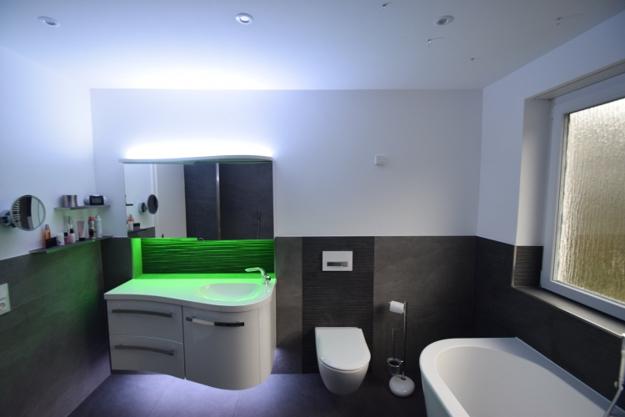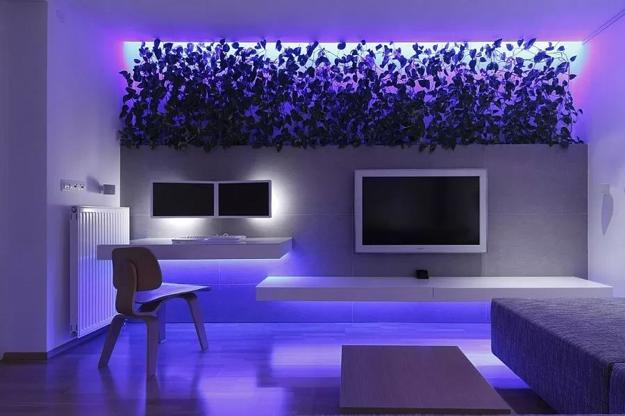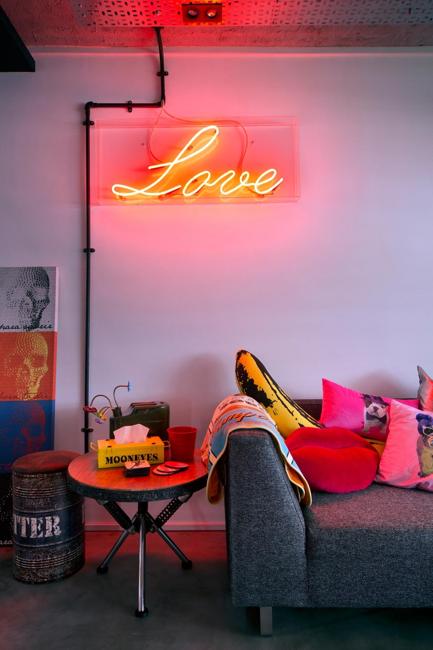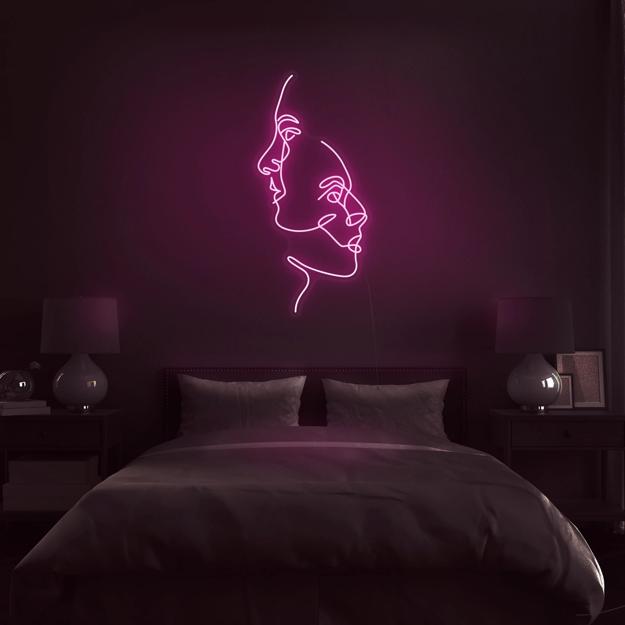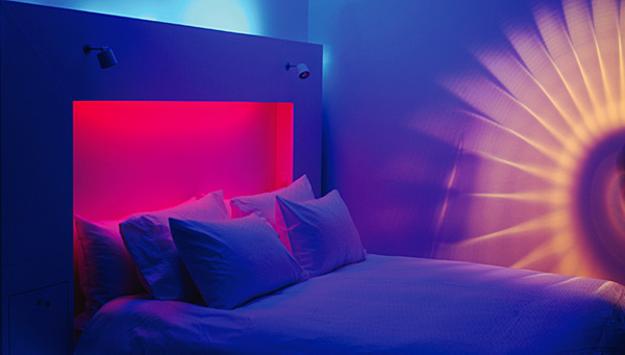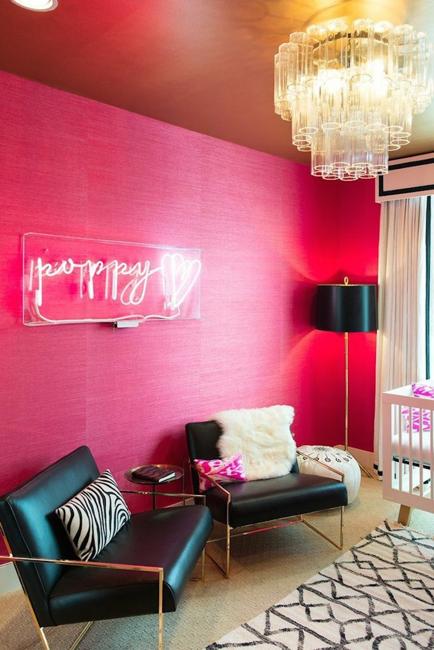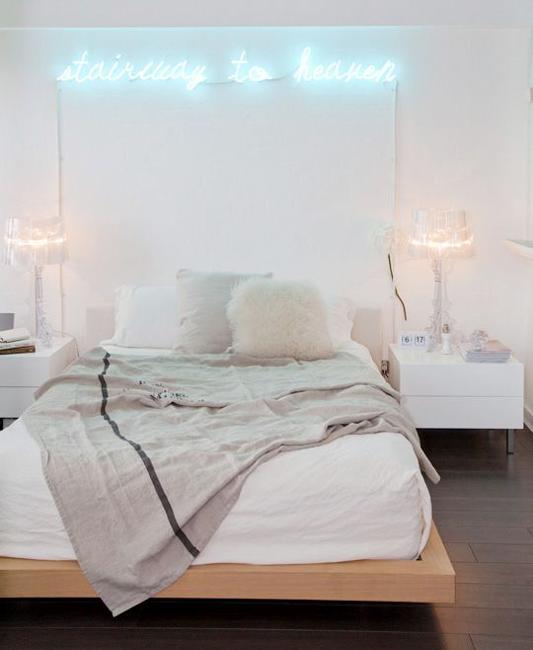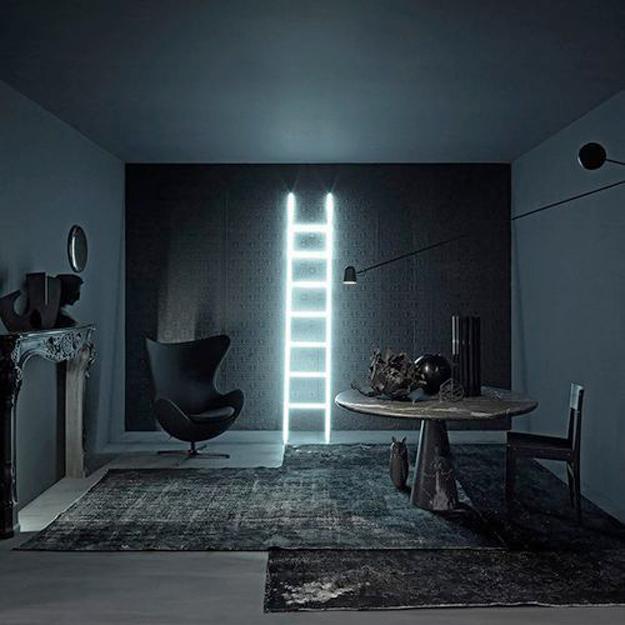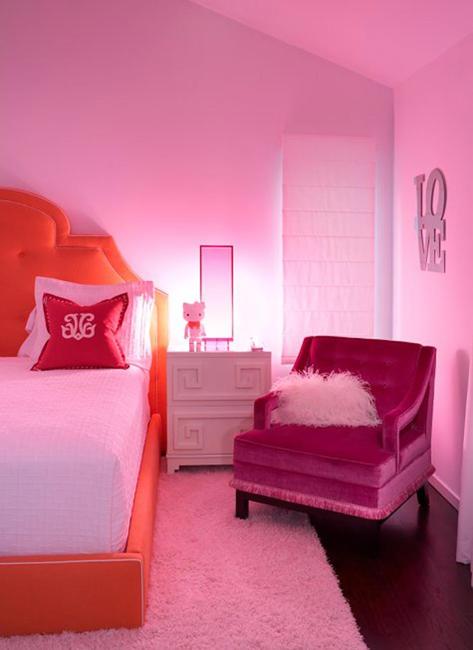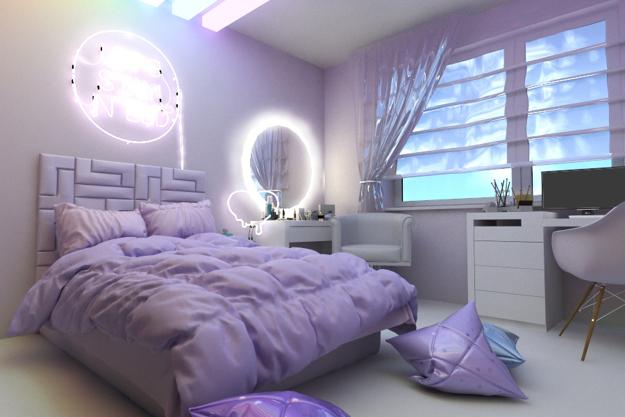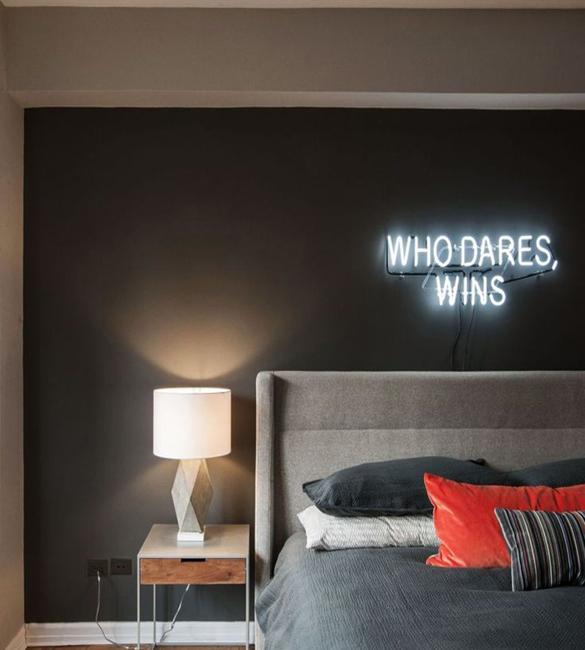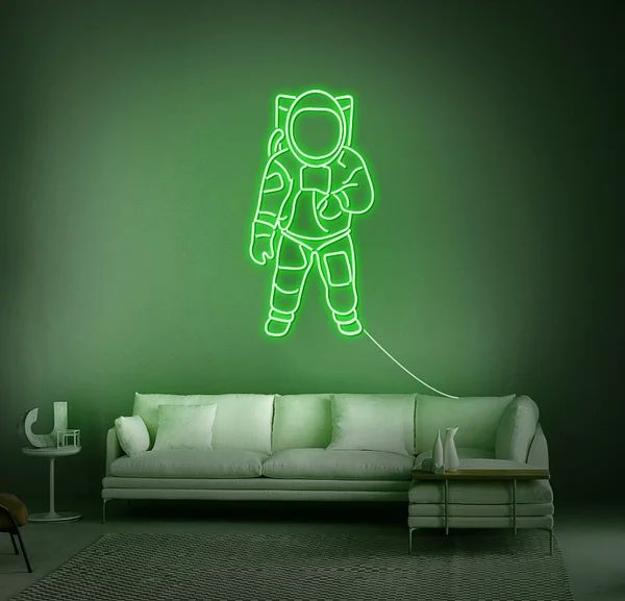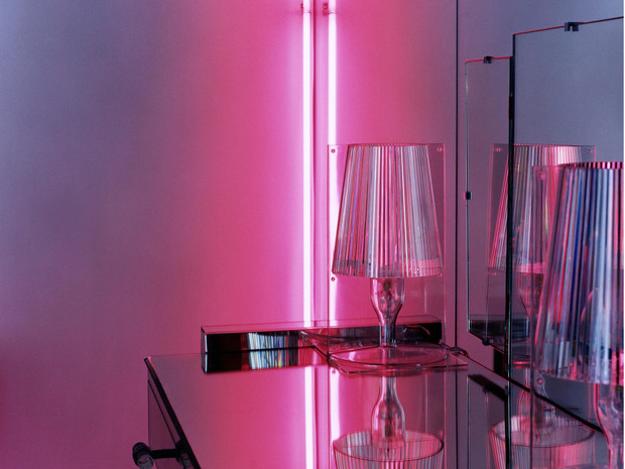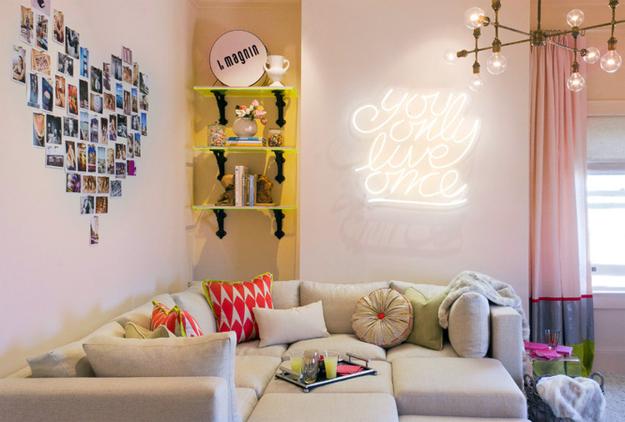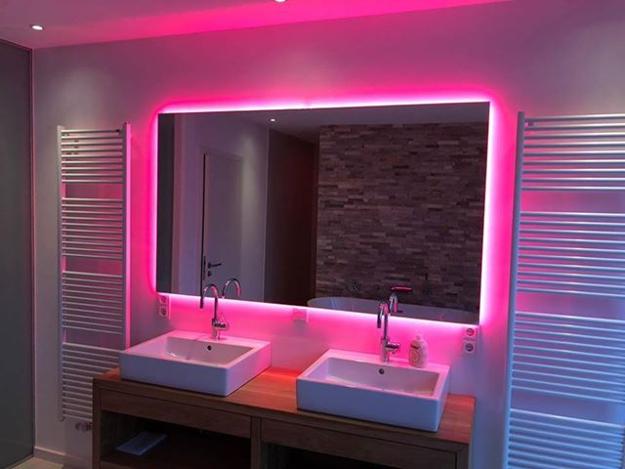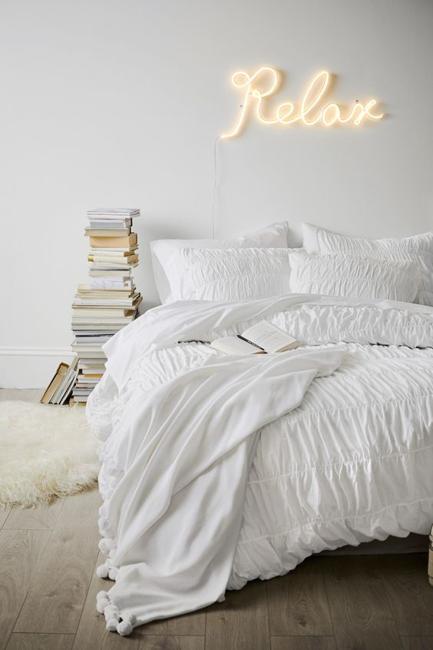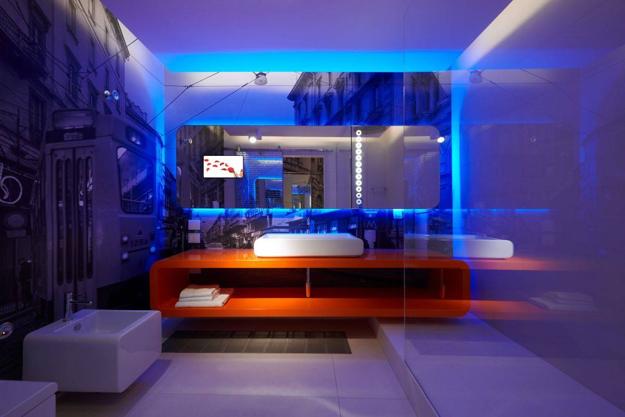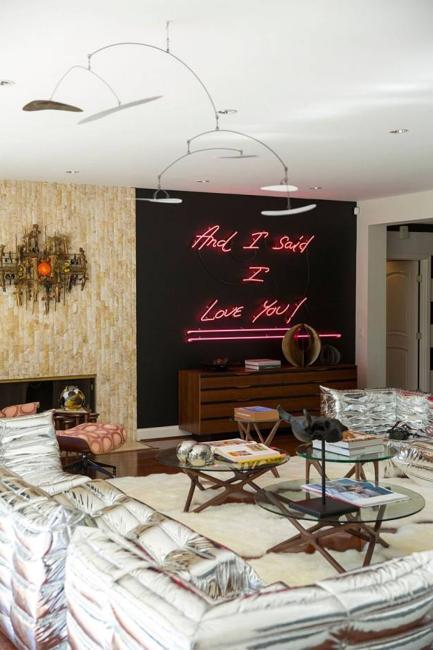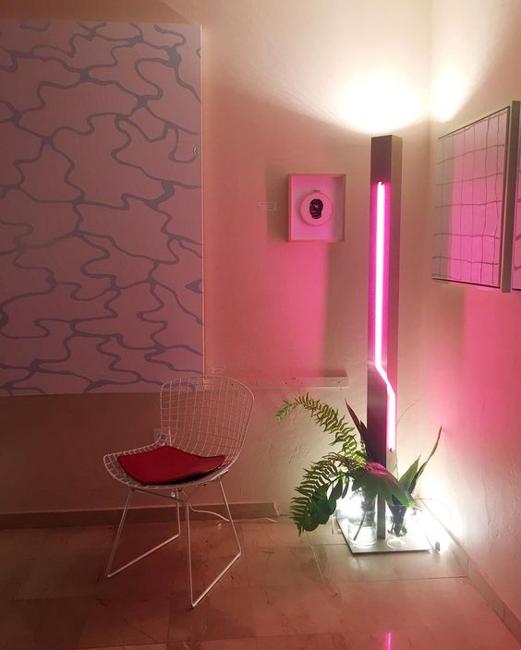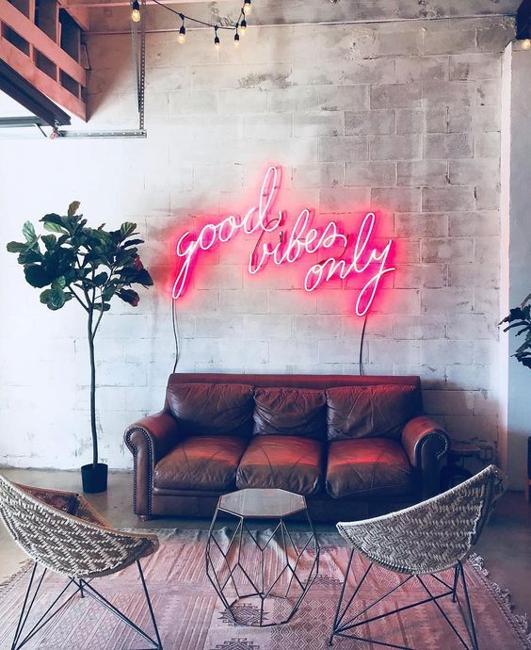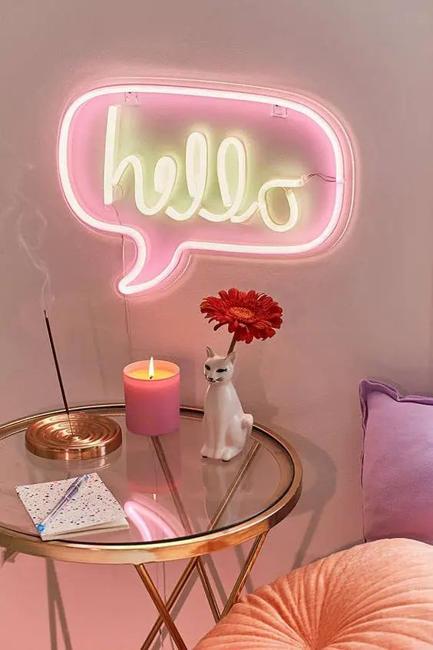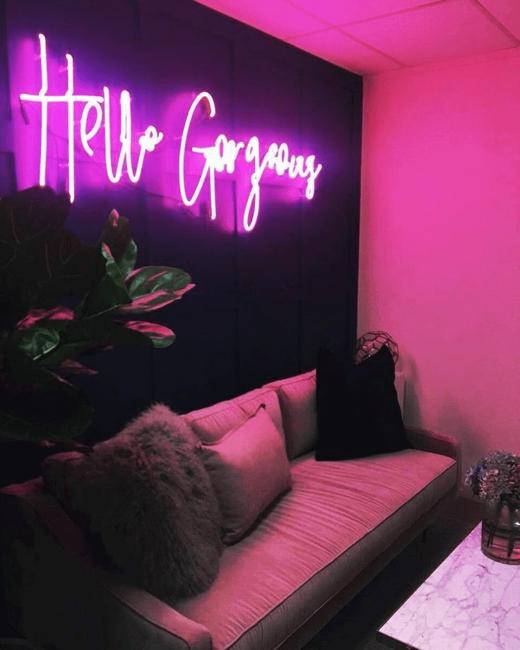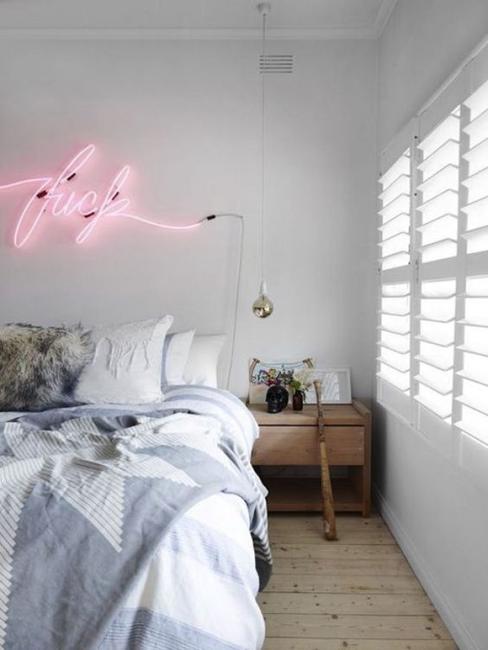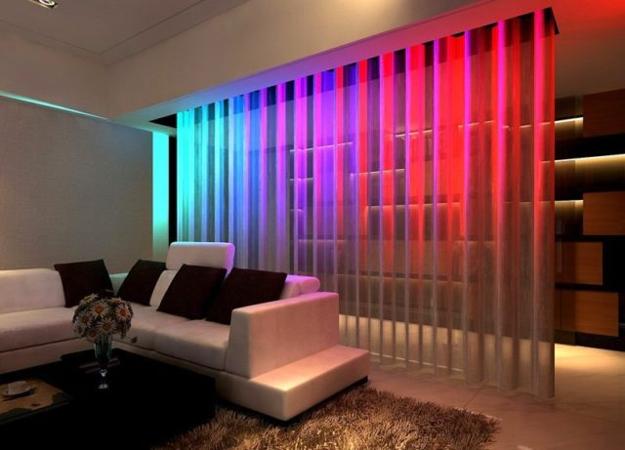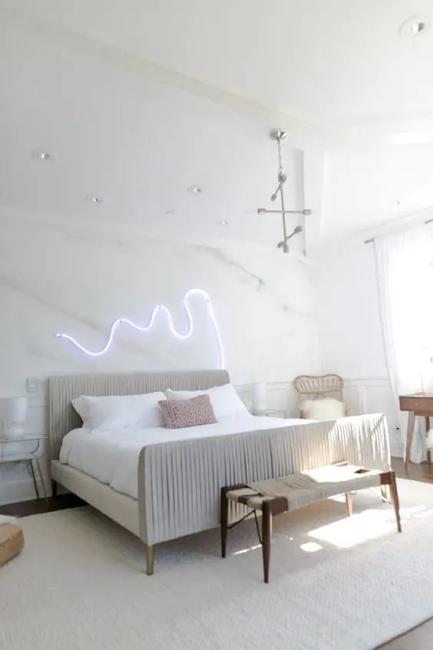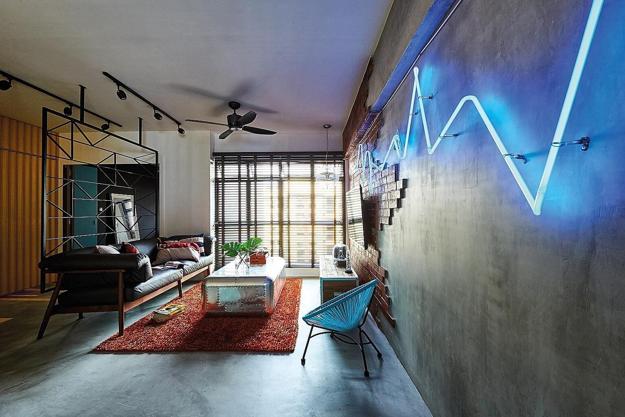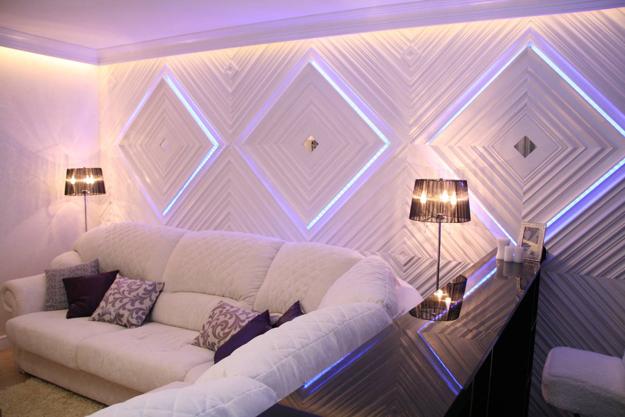 More from lighting design

Modern bathroom design trends bring beautiful tub forms, colorful sinks, and beautiful, fine materials that reflect advanced technologies. Colorful bathroom sinks,...
and enjoy free articles sent to your inbox