How to Design a Modern Dining Room and Add More Style to Decorating

Dining Room

Interior Design Ideas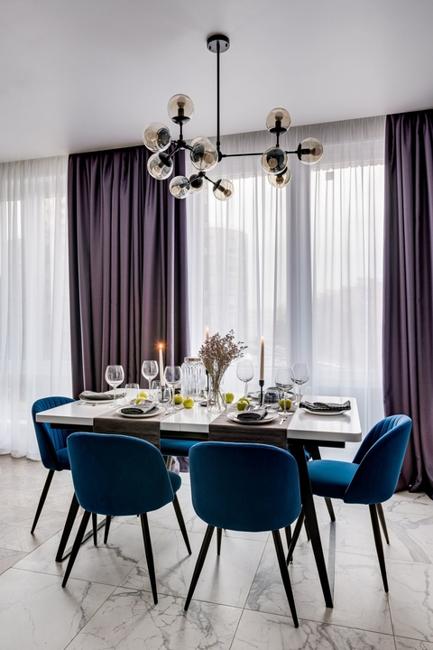 Classy dining room decorating, blue chairs
room design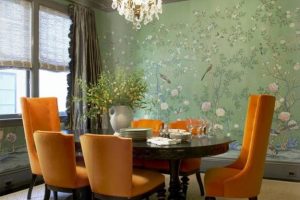 Dining room design is an essential part of creating a modern home. Dining rooms have a significant impact on the entire atmosphere and set the mood for celebrations. Dining room decorating can be an enjoyable, creative process allowing showing creativity and resourcefulness. Here are useful tips for following to design a comfortable, functional, and modern dining room.
Useful tips for dining room decorating
Exposed brick walls in modern kitchens and dining rooms
Dining room design and decorating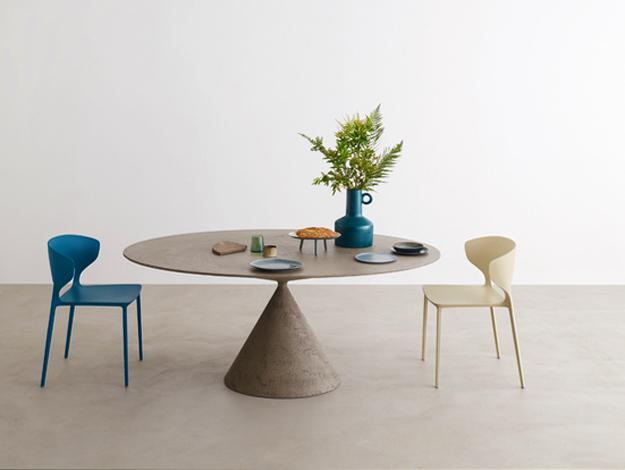 1. Dining tables
Glass top tables magnifying the beauty of the dining rooms' decorating
How to mix and match dining chairs
A dining table is the backbone of the dining room design. Round tables are great for good Feng Shui. Solid wood tables, furniture with metal frames and wooden tops, or stone tables are modern and chic.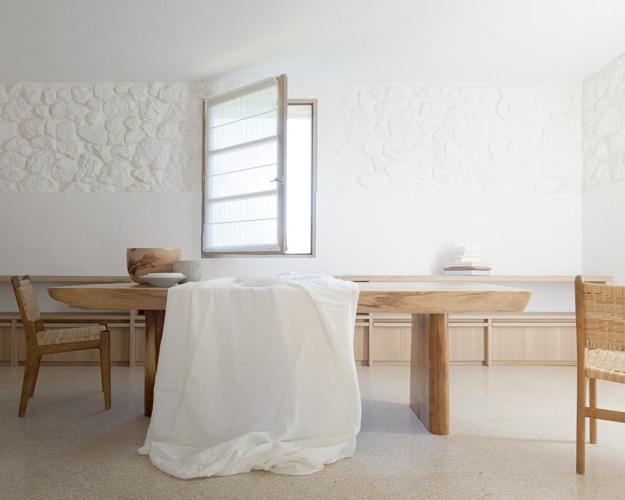 2. Lighting fixtures
A lighting fixture above a table, like a chandelier or a group of pendant lights, is a traditional idea for dining room decorating. A contemporary floor lamp, wall lights, or a few torchiers placed around a dining table can give a modern touch to a unique room design. A few lighting fixtures help create a unique aura in the room and improve its functionary.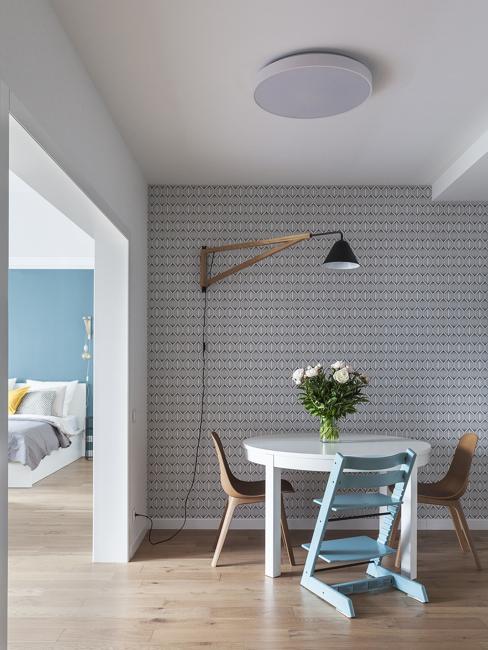 3. Emphasis on chairs
Chairs can add beautiful accents to a table featuring a neutral design. Bright and modern chairs are perfect ideas for accentuating modern dining room decorating. Multi-colored chairs with elegant silhouettes or massive armchairs with velvet upholstery can mix and match contemporary designs and bring a fresh feel into a dining room. Also, a sofa or bench with cushions can add comfort and style to dining room decorating.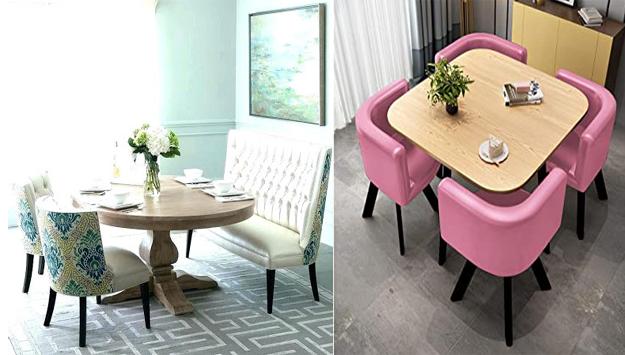 4. Creative fusion of styles
Creative ways of mixing room colors and textures personalize dining rooms and enhance room decorating with an eclectic-style vibe. Unusual and traditional decorating ideas make a fusion of styles look exciting and modern. An elegant classic chandelier or a beautiful pendant light can complement contemporary dining furniture made of transparent plastic or retro-modern pieces. Wooden furniture looks stylish with a marble top and ethnic ornaments or lanterns.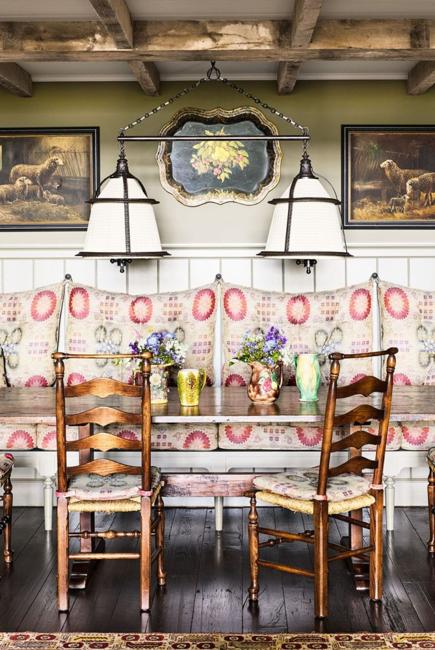 5. Giving a natural touch
Food on a dining table surrounded with lush vegetation tastes better. Houseplants improve mood and add a natural touch to modern room design. Indoor plants are perfect accents for creating a beautiful dining room. Leaves bring a romantic flair into homes, and flowering plants increase the effect. Large windows or glass wall designs enhance dining room designs and connect people with nature. Even small dining rooms with houseplants on shelves look beautiful and modern.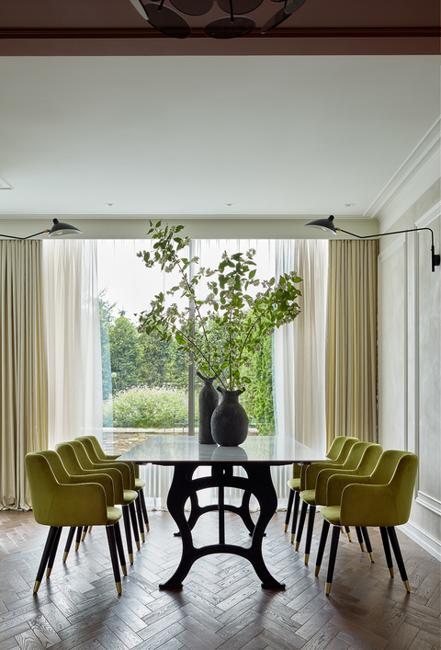 6. Artworks
Dining room design is incomplete without an artistic touch of unique works or crafts. Artworks add chic to dining room decorating and make the dining areas feel elegant and stylish. DIY designs, colorful posters, letters, contemporary neon lights, art objects, colored glass vases on wall shelves are perfect for accentuating a modern dining room's unique character. Even beautiful table lamps or tapestry can add a lovely final touch to dining room design.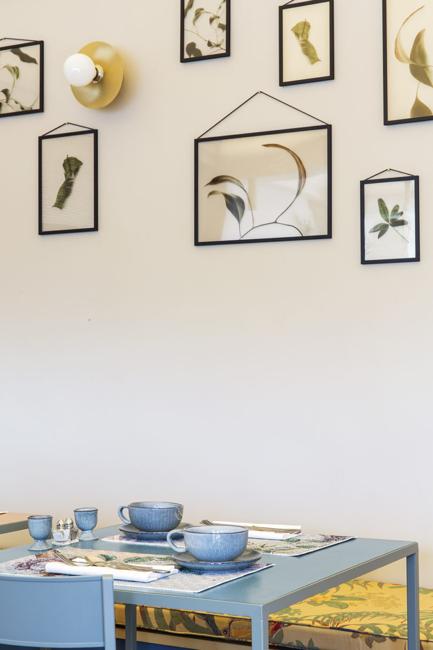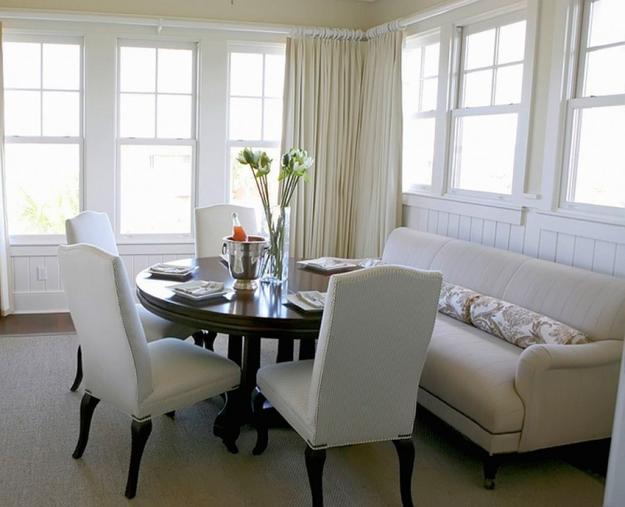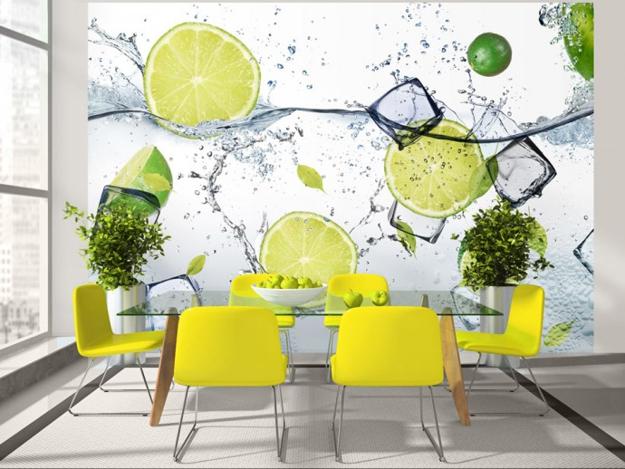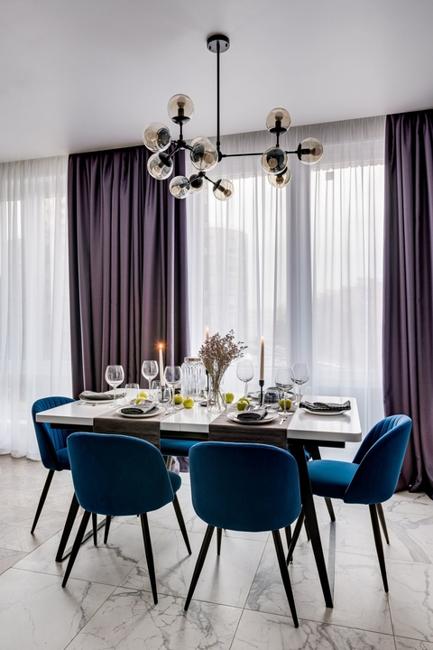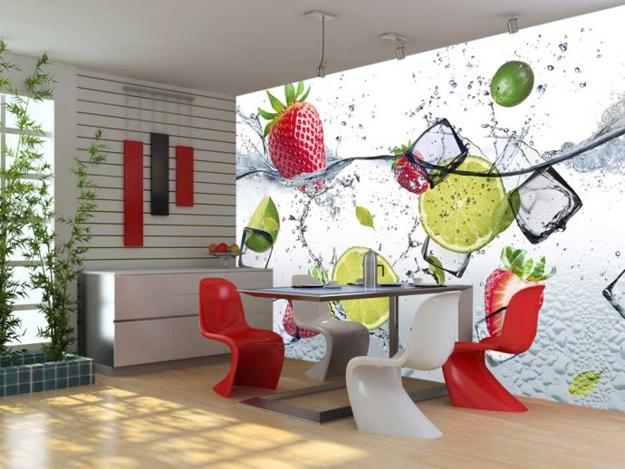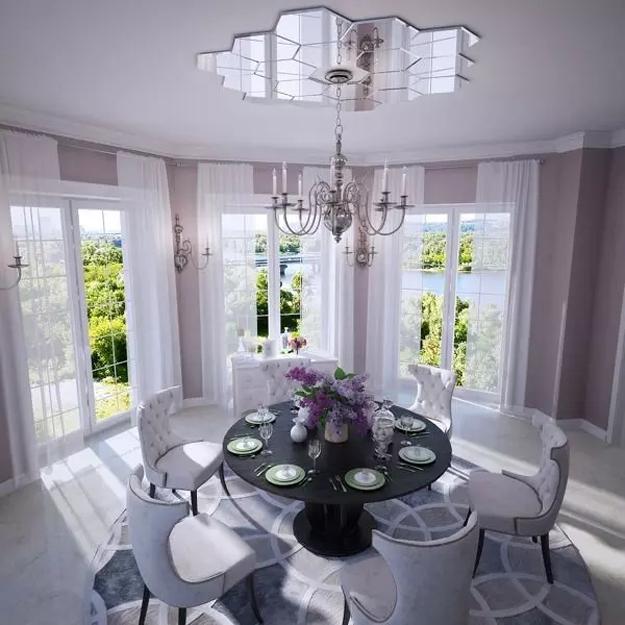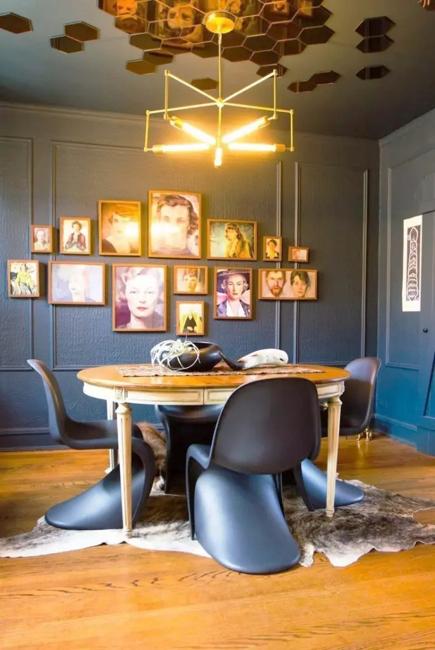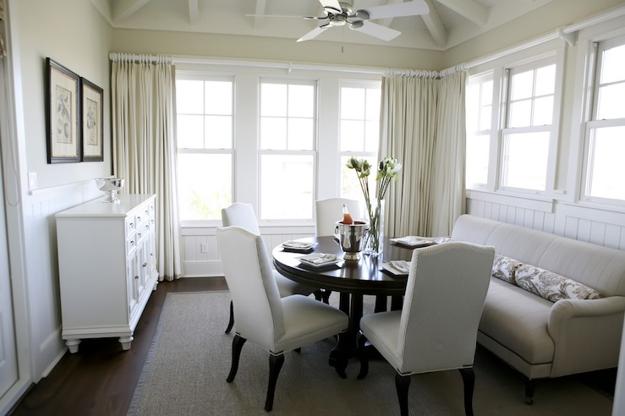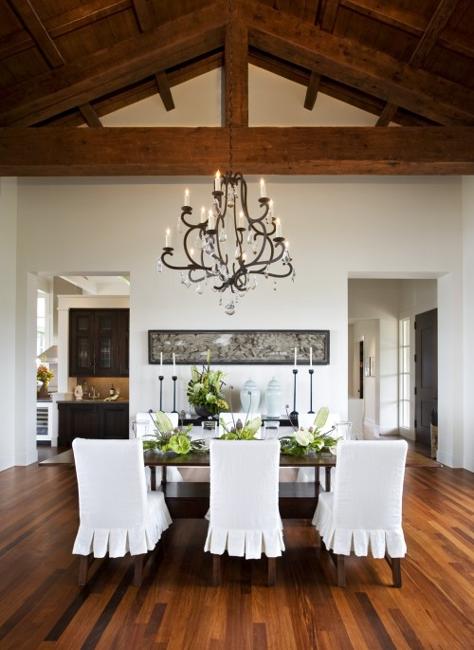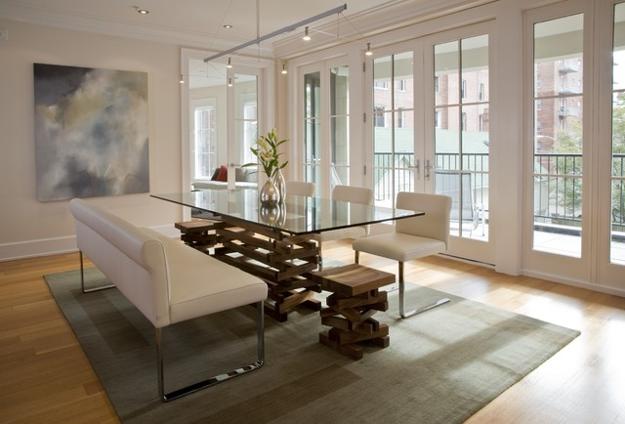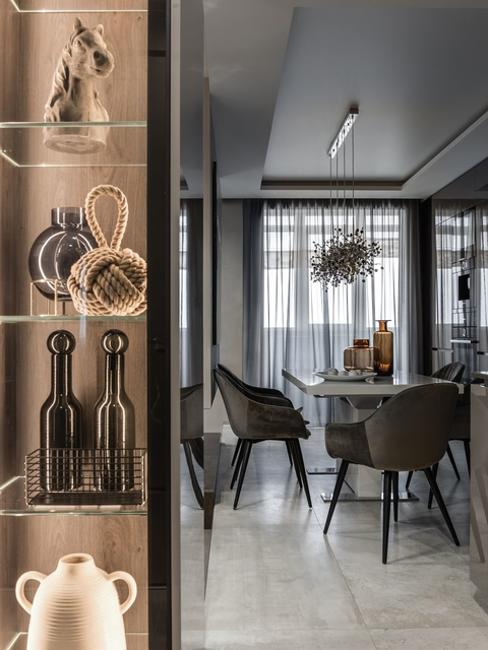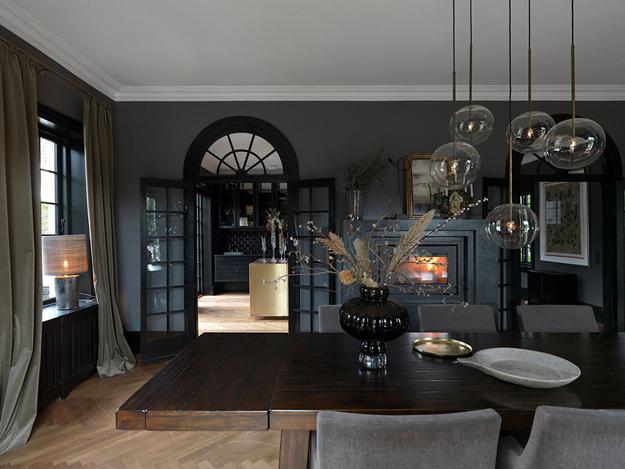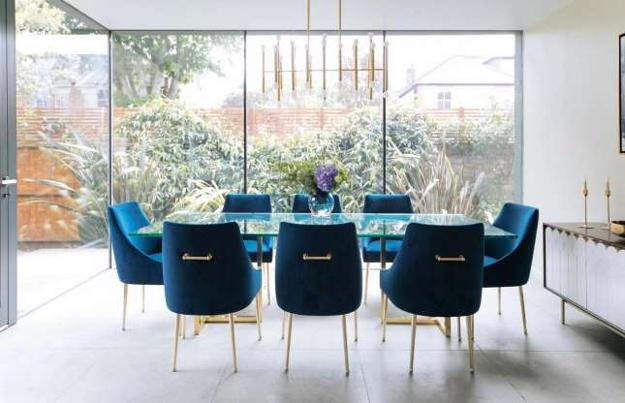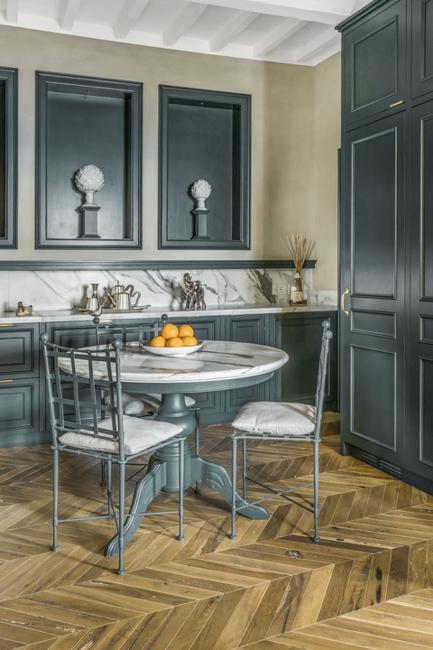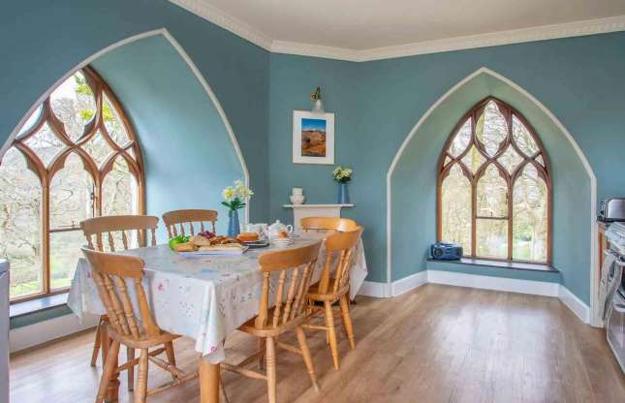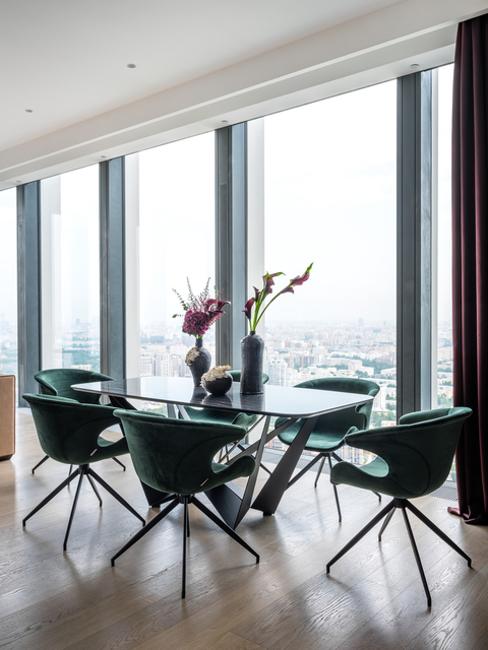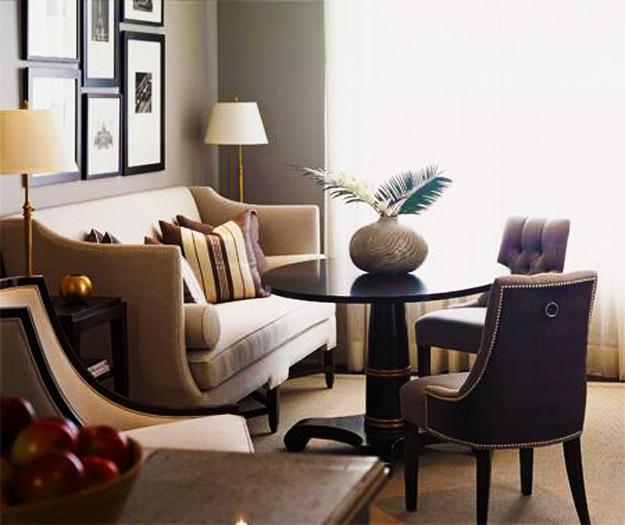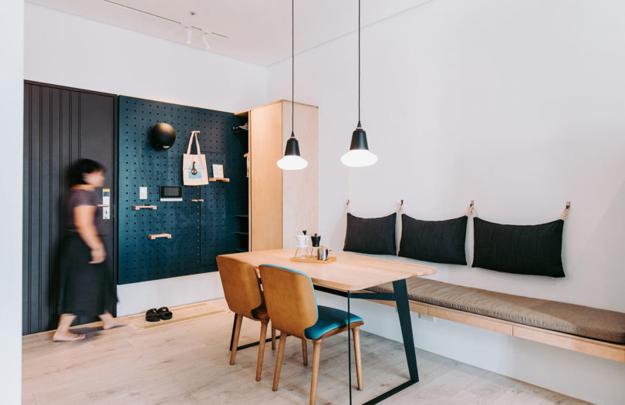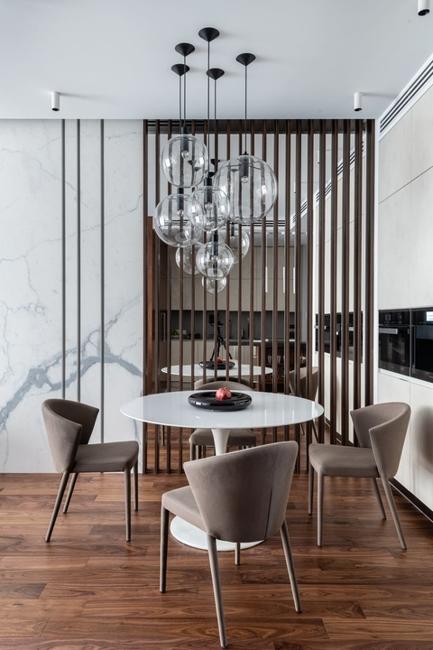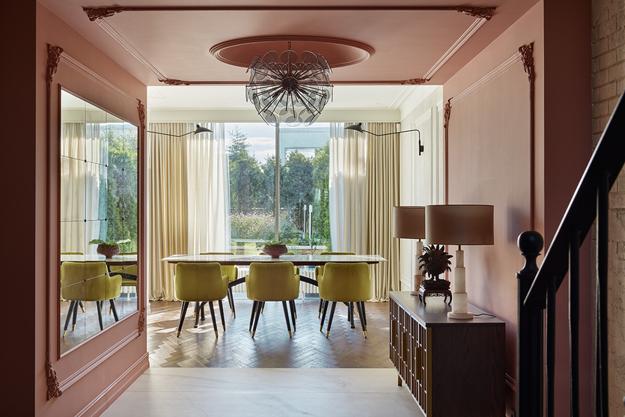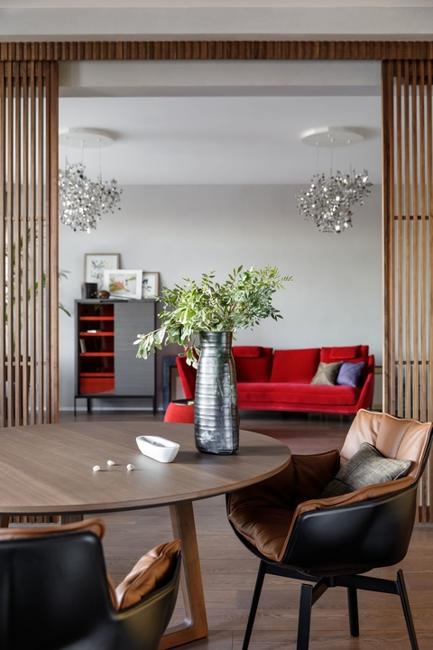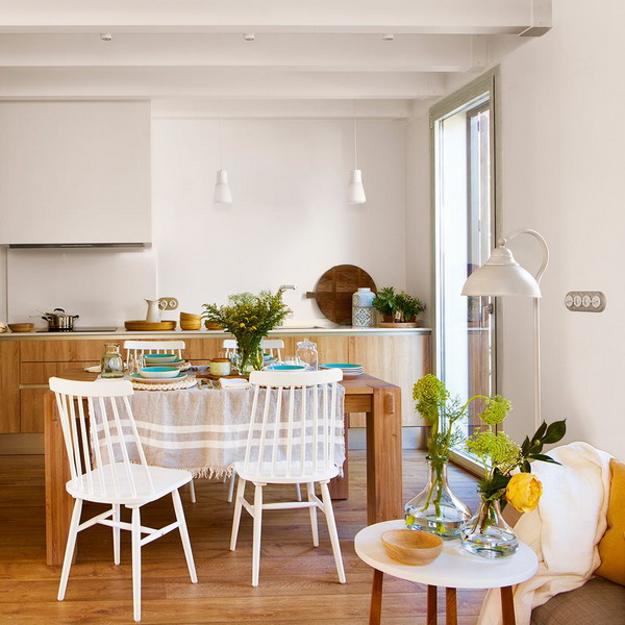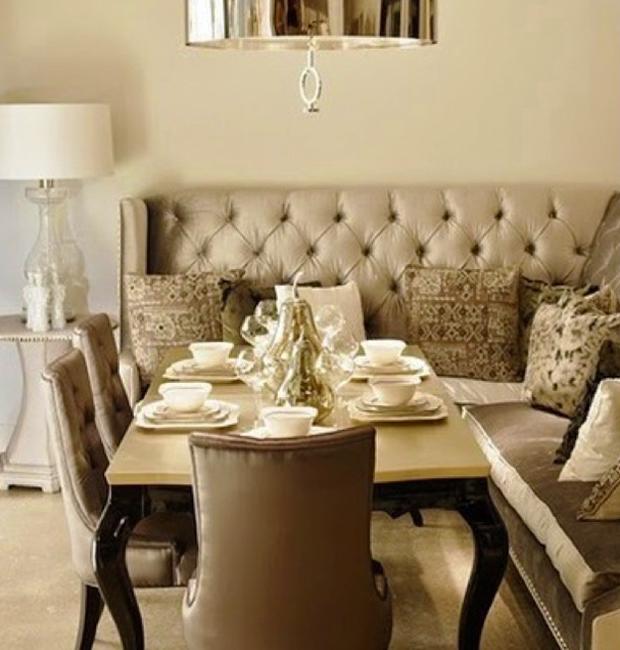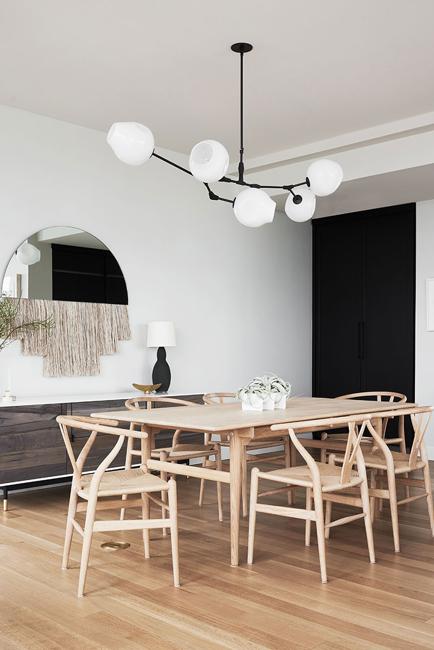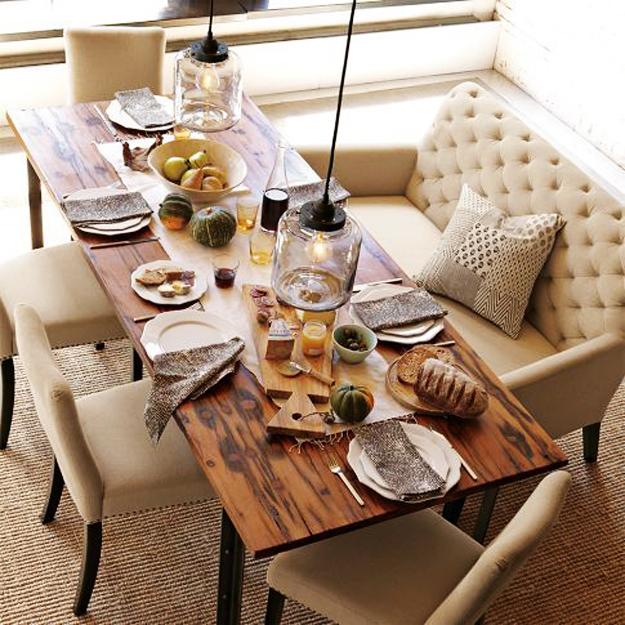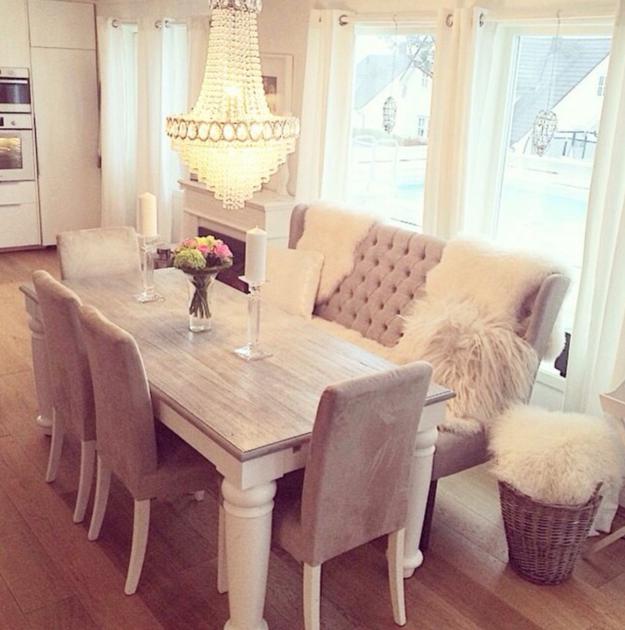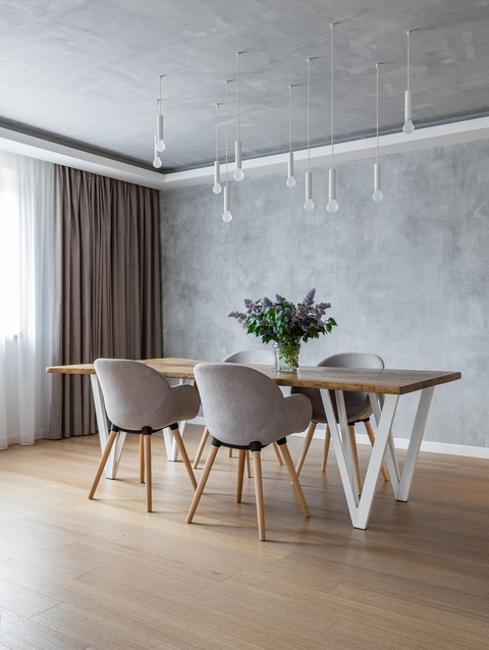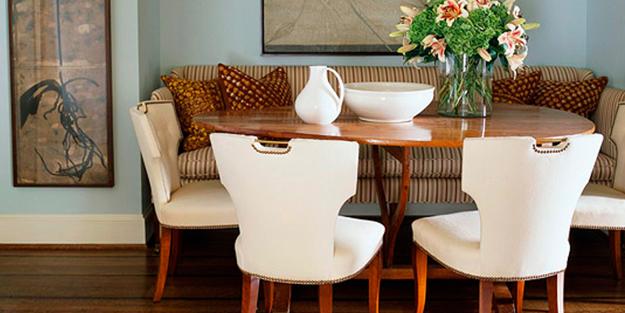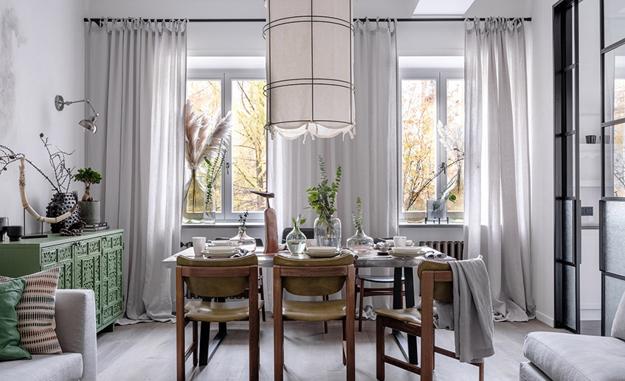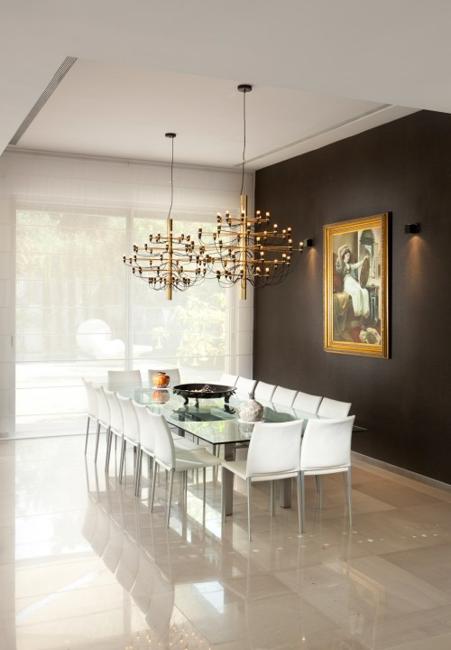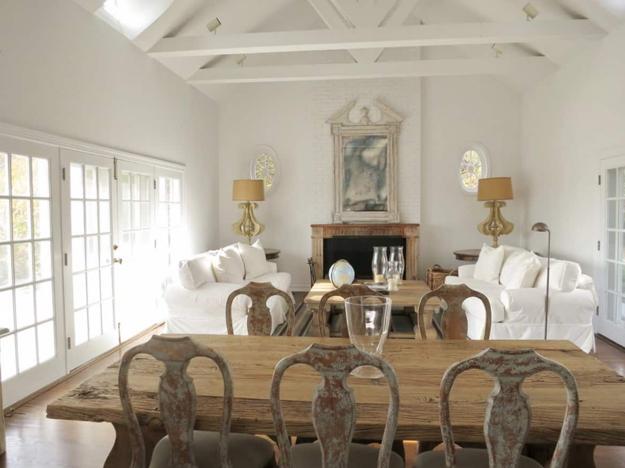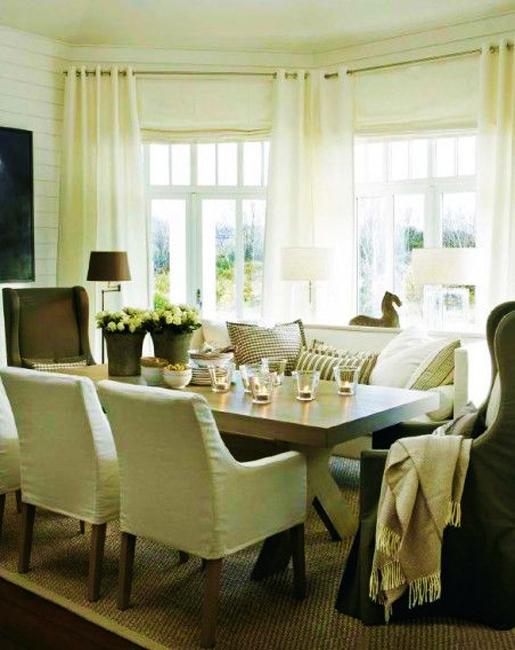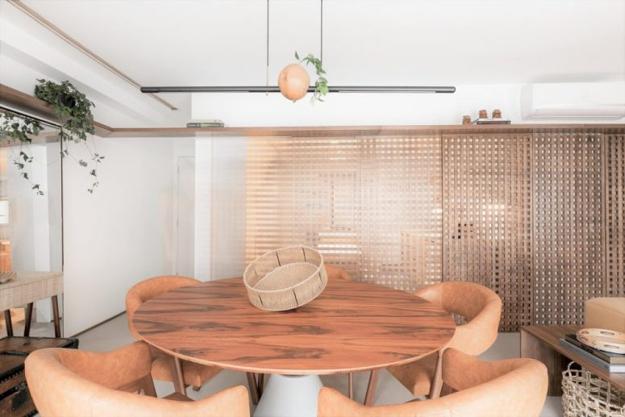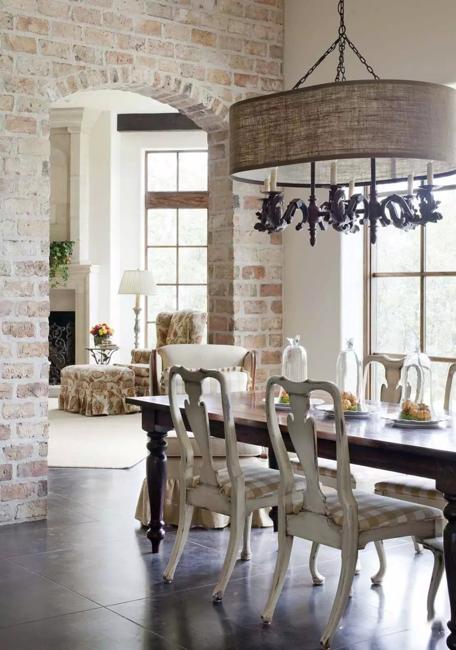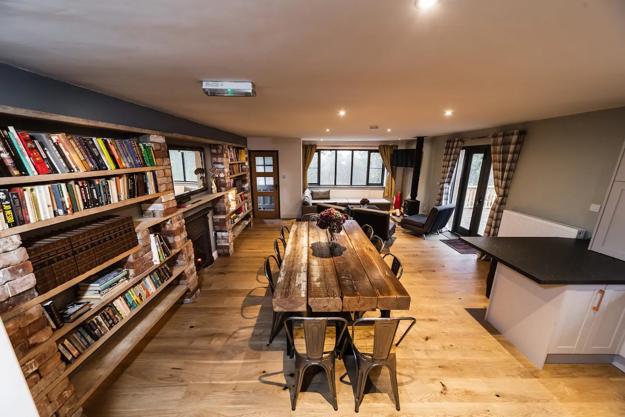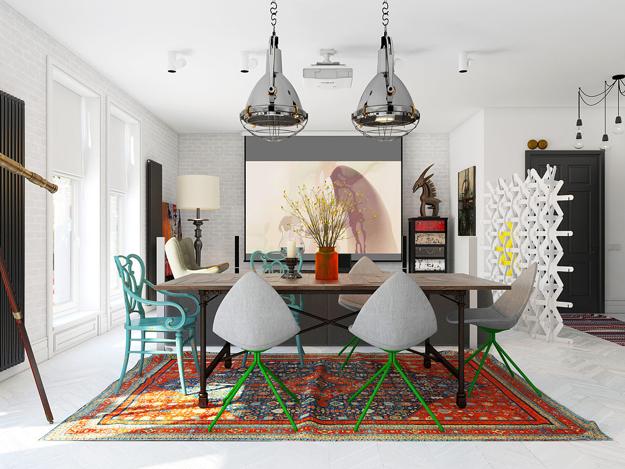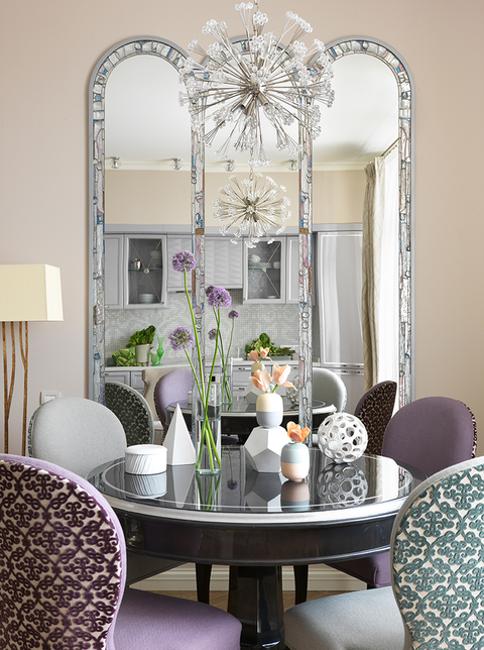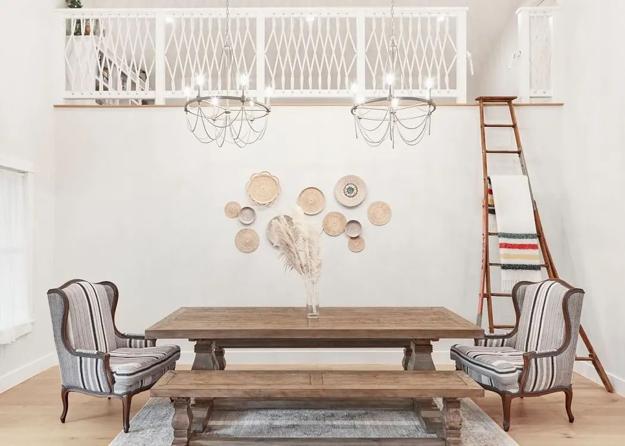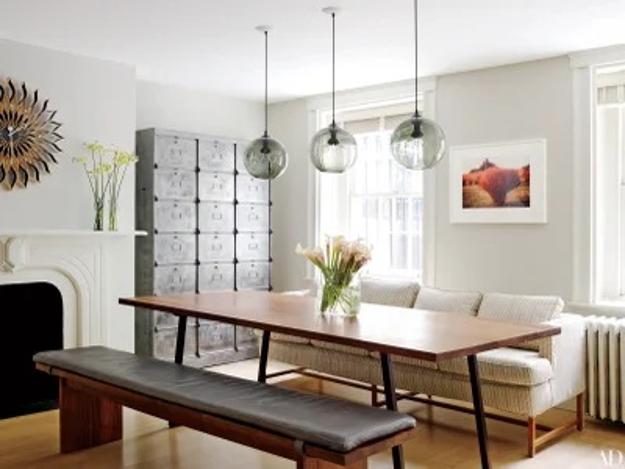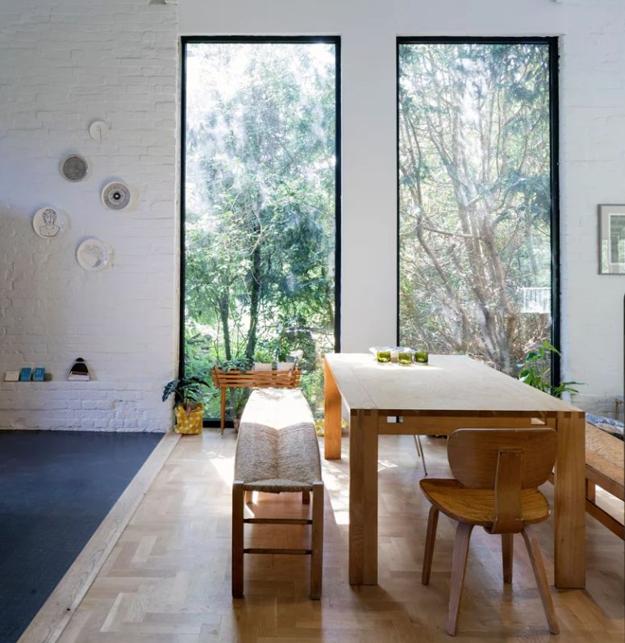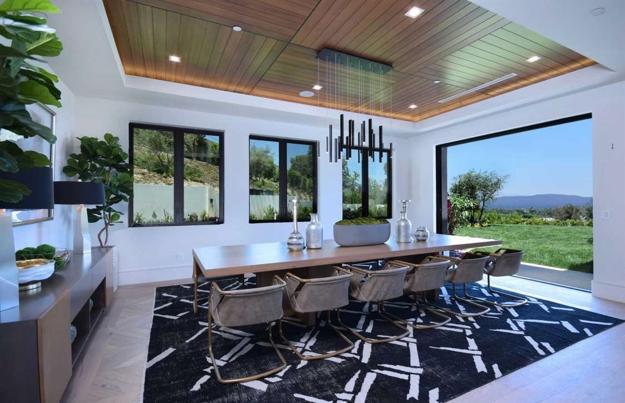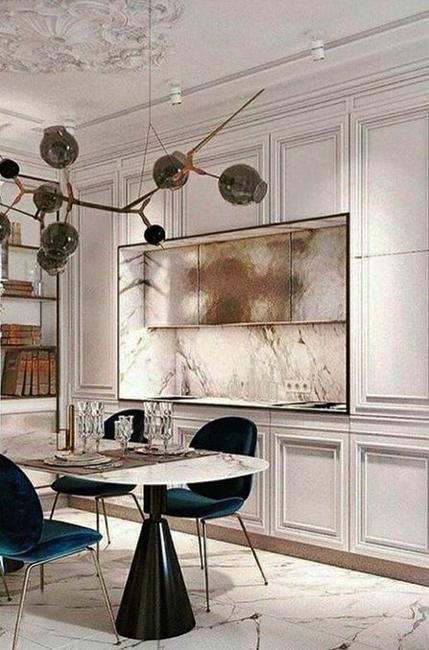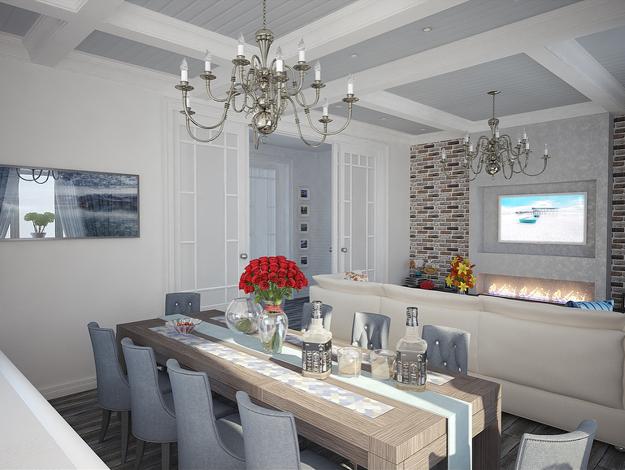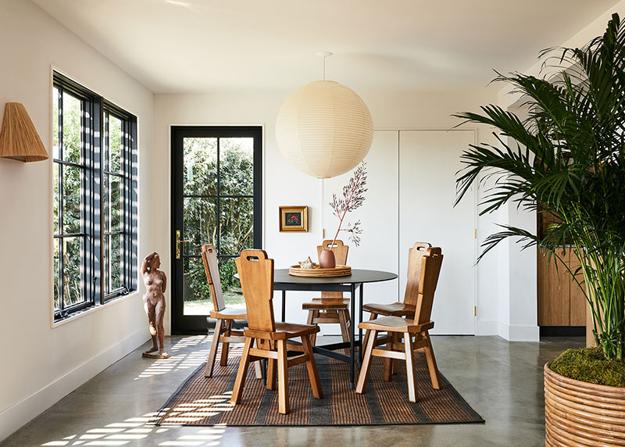 Warm metal accents are easy to incorporate into modern kitchen designs. Metal lamps, hardware, metal tiles, elements of kitchen designs will...
and enjoy free articles sent to your inbox