Beautiful Interior Decorating Ideas Blending Mexican Style and Oceanfront Villa Chic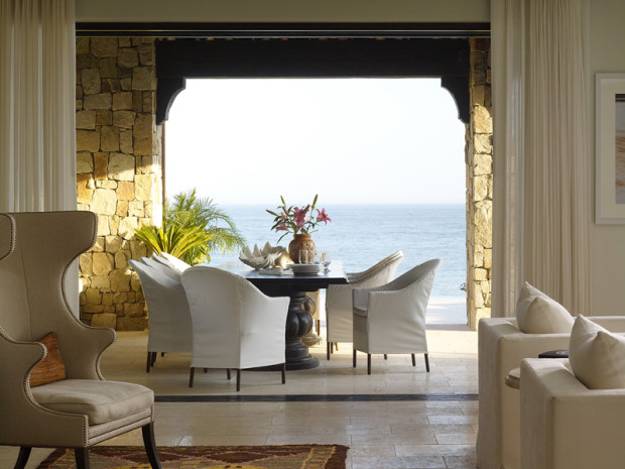 MODERN WALLPAPER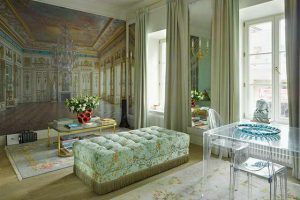 Modern ideas that blend ethnic interior decorating ideas with luxurious and comfortable room design are one of interior trends that create unique, stylish and impressive home interiors. Lushome presents this beautiful oceanfront villa decorated with fabulous furnishings and colorful accessories that give rooms an elegant touch of Mexican style. The oceanfront villa Kara Mann is located in Los Cabos, Mexico.
Modern interior decorating idea in Mexican style include bright colors, carved wood furniture and decor accessories, dark wood brown color shades and ethnic motifs. Some of these elements can be used for modern interior decorating creating pleasant and sophisticated, elegant and charming room design with a touch of Mexican style.
Interior decorating in Mexican style is bright and impressive. Used in moderation Mexican interior decorating ideas, bright colors and ethnic decoration patterns work well for relaxing and unique interior design, suitable for vacation homes and everyday interiors.
Skull and bone shaped sugar cubes adding a Mexican touch to food decoration ideas
Modern interior decorating ideas in Mexican style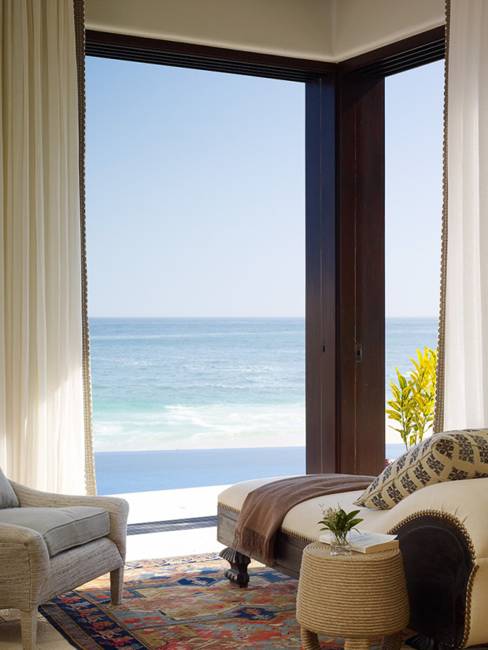 Elements of Mexican style can rejuvenate modern interiors and create beautiful, one-of-a-kind rooms. Bright decoration patterns and room colors, handmade room furniture and decor accessories add chic to exclusive and fascinating interior design in Mexican style.
This oceanfront villa design and interior decorating in Mexican style create pleasant, spacious and bright rooms, jazzed up with bright accents and dark wood items. Ethnic interior decorating ideas add exotic charm to room design and create pleasant living spaces that allow to relax while enjoying their beautiful style.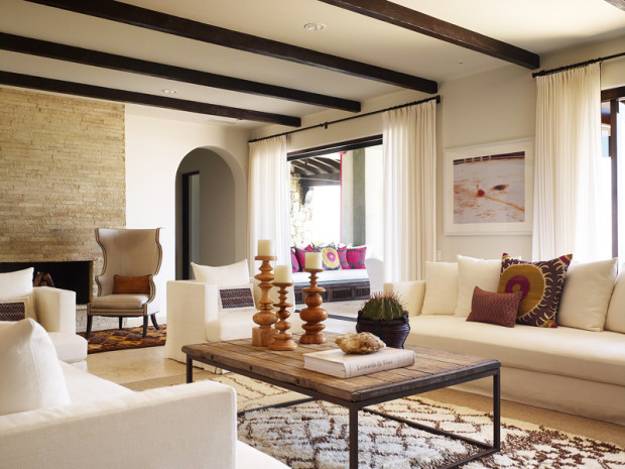 Attractive and very cozy, ethnic interior decorating ideas in Mexican style can be beautifully blended with modern luxury and chic. Dark wood brown colors and handmade furniture add warmth and comfort to home interiors with soft and inviting decor.
Mexican style garden design and yard landscaping ideas
Wooden chair shaped like flared Mexican skirt, unique furniture design idea
Ethnic interior decorating ideas are fabulous and provide great inspirations for creative, novel and modern interior design and decor ideas. Mexican style mixed with exclusive chic and luxurious comfort can create truly personal and exquisite home design and decor.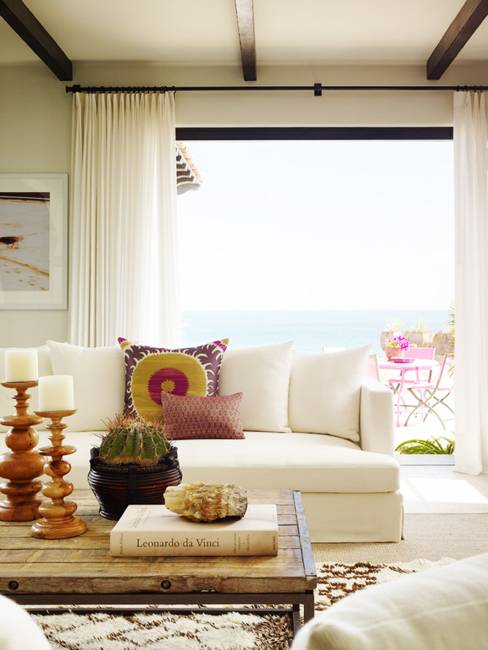 Dark wood are combined with soft white decorating ideas and neutral colors. Beige, light gray and white decorating ideas feel calm and cool, creating gorgeous contrasts with blue ocean and warm sand on the beach. Bright, colorful and very decorative pillows bring life into modern interiors, adding playful accents to elegant interior decorating.
Handmade wooden chair made with branches that add Mexican flavor to unique furniture design idea
Ethnic interior design and decor blending natural beauty with rustic wood
Original decorative accents give personality to modern interior decorating. Antique mirror frames, wooden furniture, brass bathroom accessories and handmade candle holders create a fabulous effect and beautifully accentuate ethnic interior decorating ideas.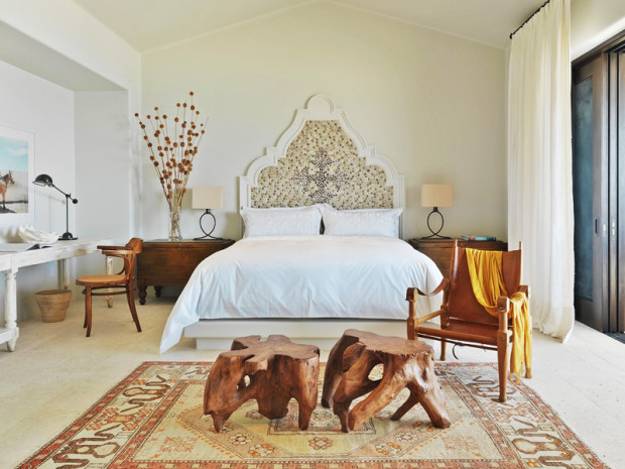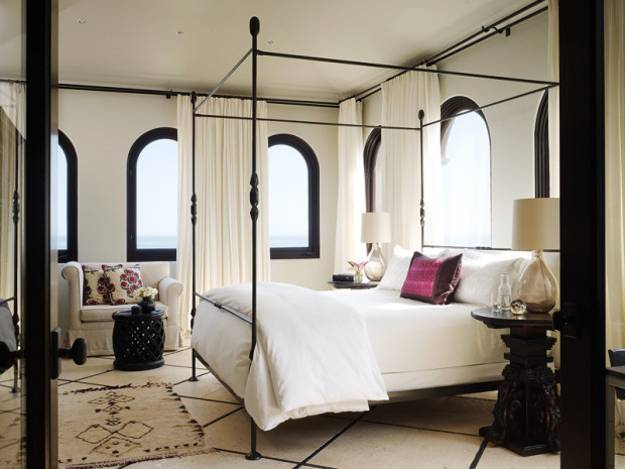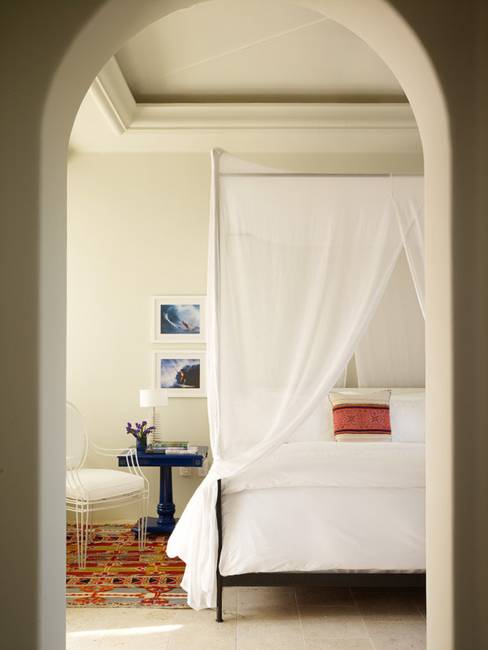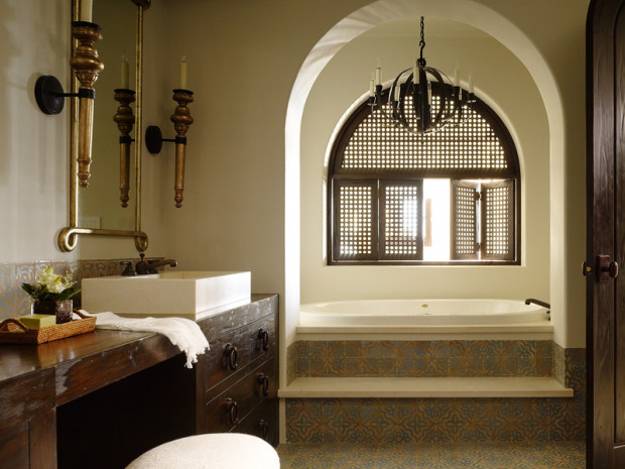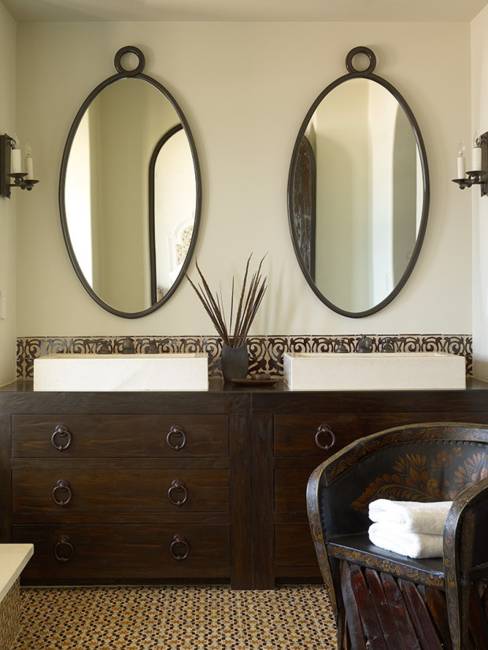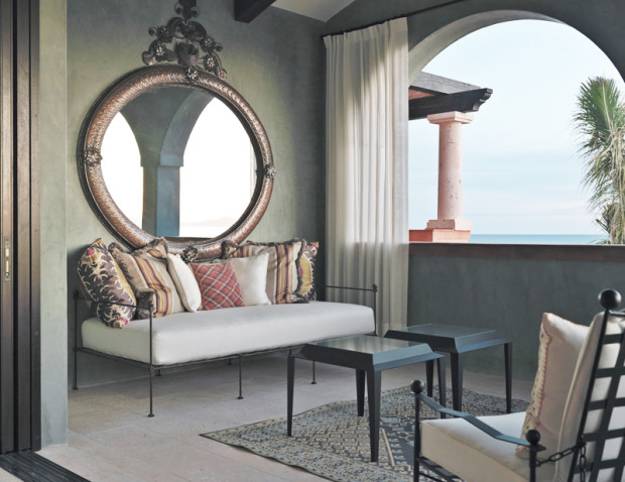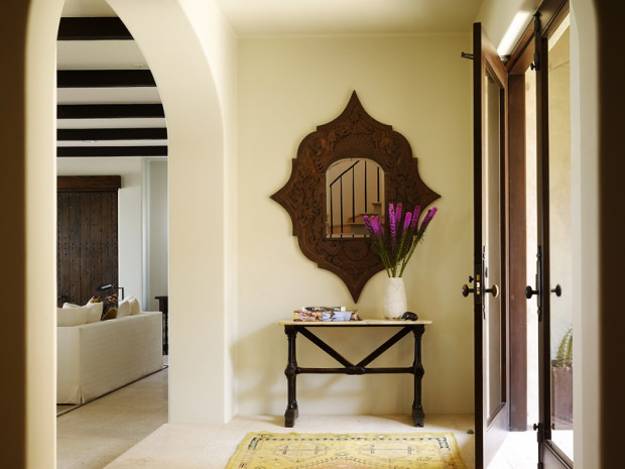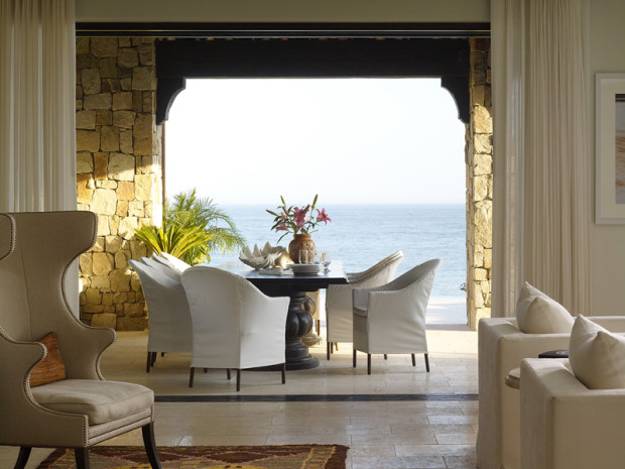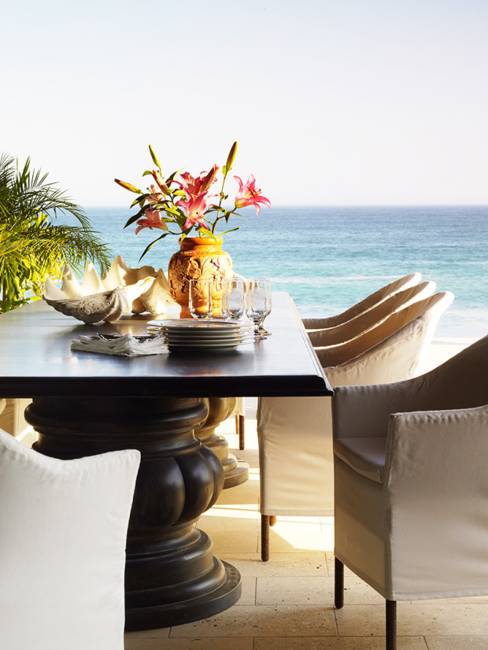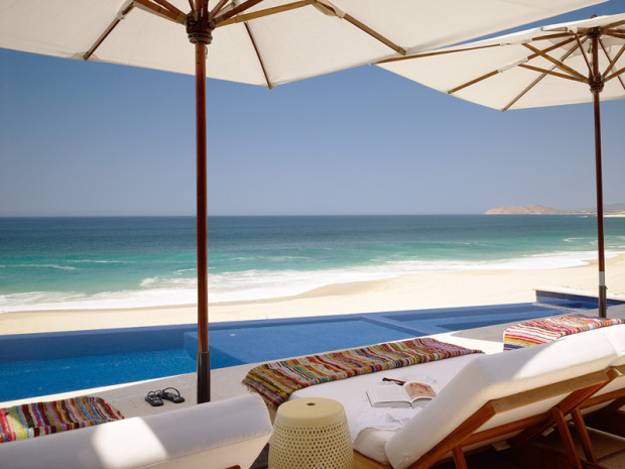 Bright home interiors and amazing views of the ocean make this beach house a dream place. Large windows, light, neutral room...
and enjoy free articles sent to your inbox