Useful Tips for Successful Interior Decorating with Aquariums

Decorating Ideas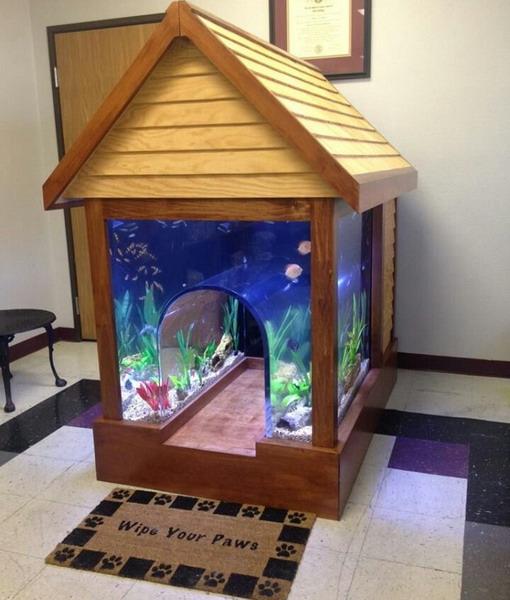 Creative small aquarium design idea for space saving interior decorating
aquarium and decoration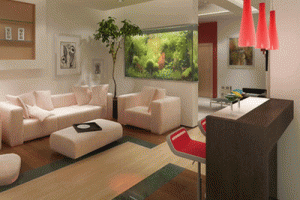 Interior decorating with aquariums is fun. Many people around the world dream about adding tropical fish tanks to their rooms and creating fantastic centerpieces. Small aquarium designs and large tropical fish tanks bring the mystery of the oceans and provide interesting focal points for interior decorating.
Small aquarium designs are excellent space saving ideas that allow to bring the nature inside and connect people with wildlife without taking too much room in modern homes. Unusual aquarium designs in contemporary style and recycling various items for aquariums are fabulous trends in decorating. Lushome shares a collection of creative aquarium designs suitable for large and small rooms and any interior decorating style.
Tropical fish tanks look even more attractive with corals, rocks and shells used for aquarium decoration. Mesmerizing lighting and creative aquarium decoration ideas allow to add interest to modern interior decorating and peaceful, calming and relaxing feel into rooms with aquariums.
35 unusual aquarium designs and custom tropical fish tanks for unique interior decorating
Small aquarium, glass aquarium tank design trends
Interesting aquarium designs for interior decorating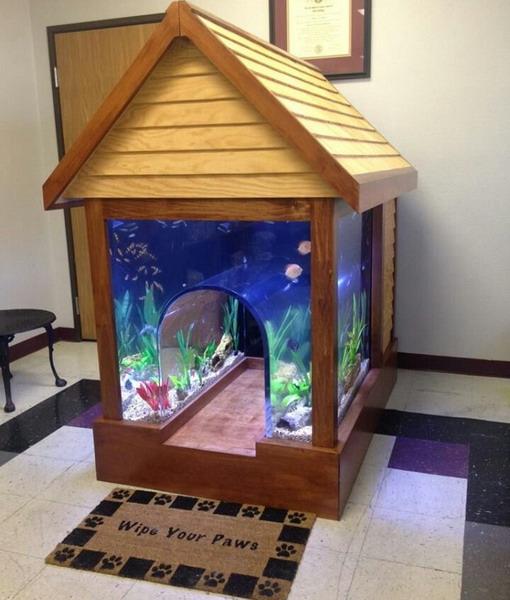 There are lots of wonderful ways to decorate home interiors with small aquariums and medium size tropical fish tanks. Small aquarium designs are a space saving, cost effective and beautiful option.
Modern tables and bar counters with tropical fish tanks, small aquariums inside bases of lighting fixtures or bathroom fixtures, recycling old TV sets and computer monitors for small aquariums offer fantastic ideas for personalizing interior decorating.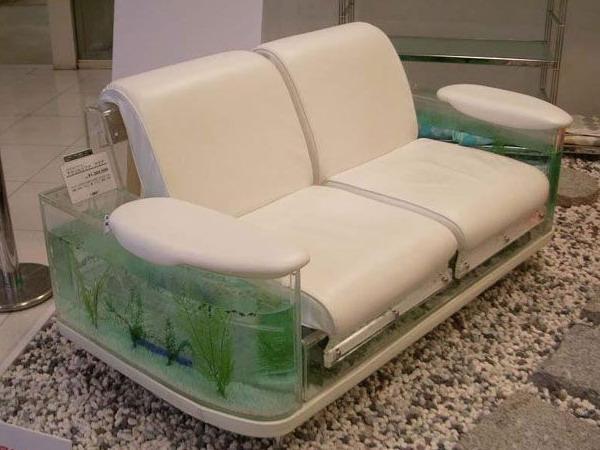 Tropical fish make great pets. They do not have to be walked. Fish are quiet pets and very graceful creatures. The lighted aquarium with the gently bubbling water adds a touch of serenity and enhances interior decorating with peaceful atmosphere. Aquariums are nice decor items in eco style.
Home staging tips for a room with an aquarium
Tips for interior decorating with aquariums
1. Proper size and location are important elements of interior decorating. Small aquarium designs are ideal space saving solutions.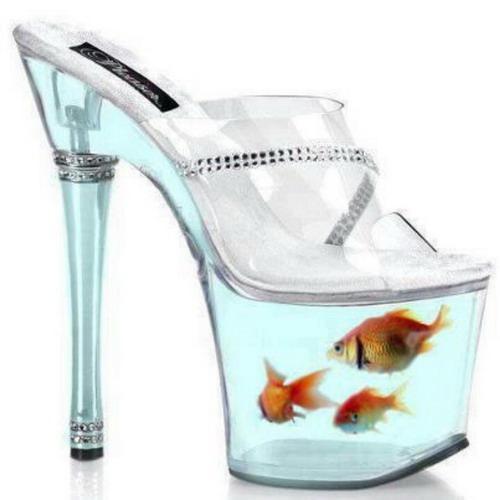 2. Adequate filtration creating a miniature eco system in an aquarium help to support healthy environment for fish and improve the quality of the air in the room with the aquarium.
Contemporary small aquariums for interior decorating
3. Adding large stones, castles, tunnels, and water plants helps a tropical sigh tank mimic a natural habitat and provides a valuable place for your fish to hide. Great aquarium decoration ideas add interest to modern interior decorating and help create striking focal point for interior design which enhanced the beauty of home interiors.
4. Proper fish selection is important for creating the best environment for the silent pets and keep fish healthy.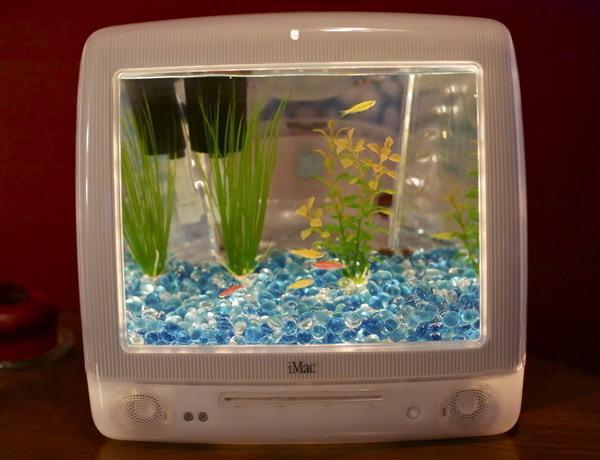 5. Changing water regularly, but not very often and avoiding over feeding make fish healthy and happy.  Some fish will feed on algae and debris, keeping the aquarium clean.
Feng Shui for a room with an aquarium
6. Provide proper lighting and temperature in accordance with natural periods of light and dark, cool and warm to prevent the excess algae growth.
Modern tables with small aquariums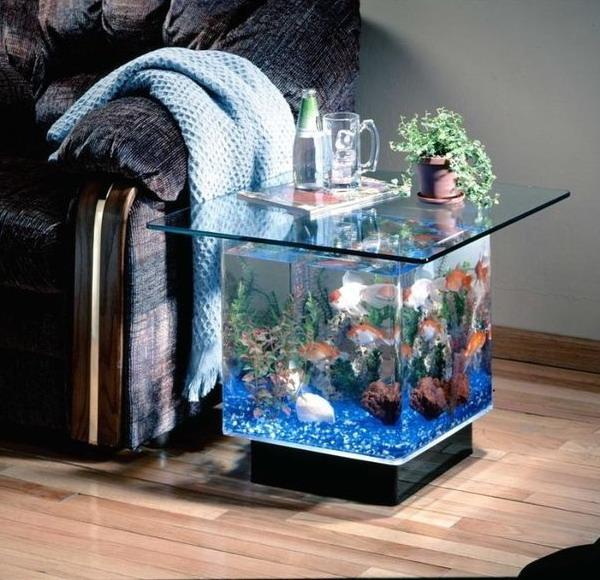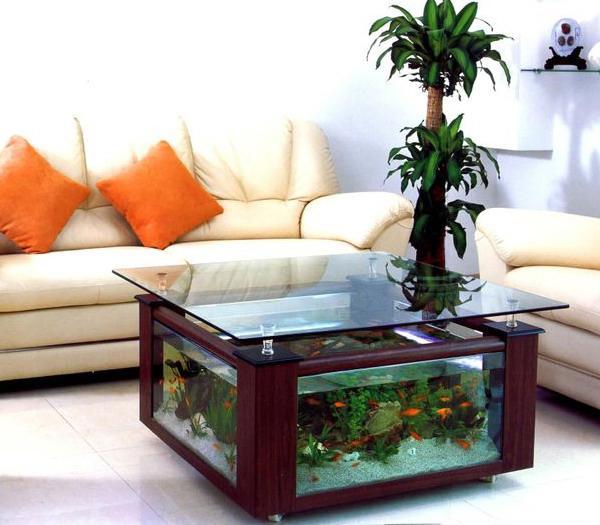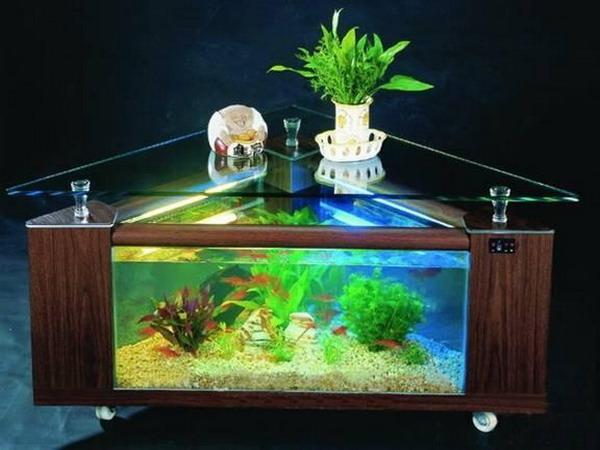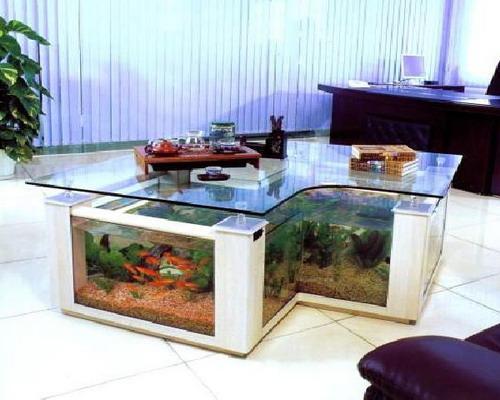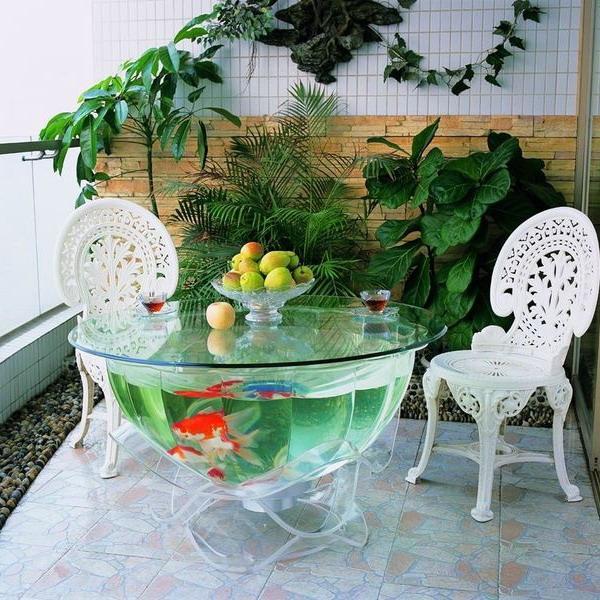 Unique lighting fixtures with small aquariums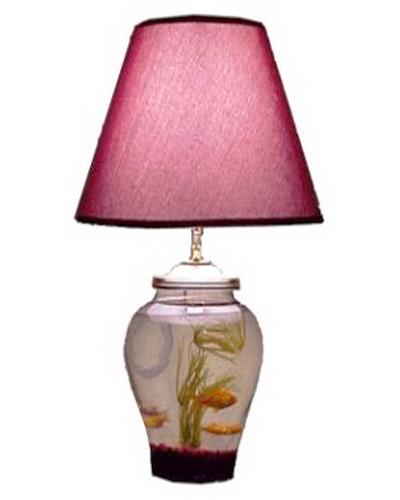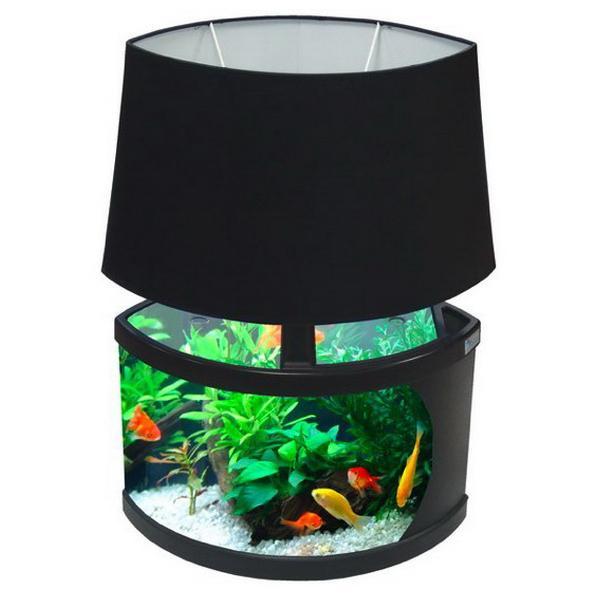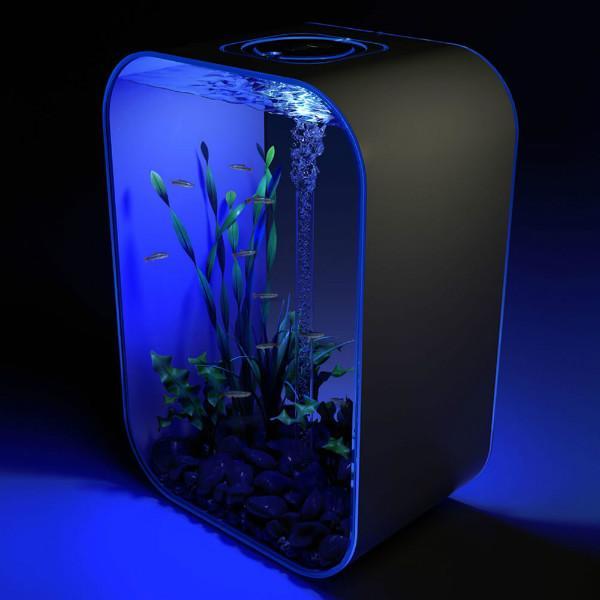 Small  fish tanks for desks and tables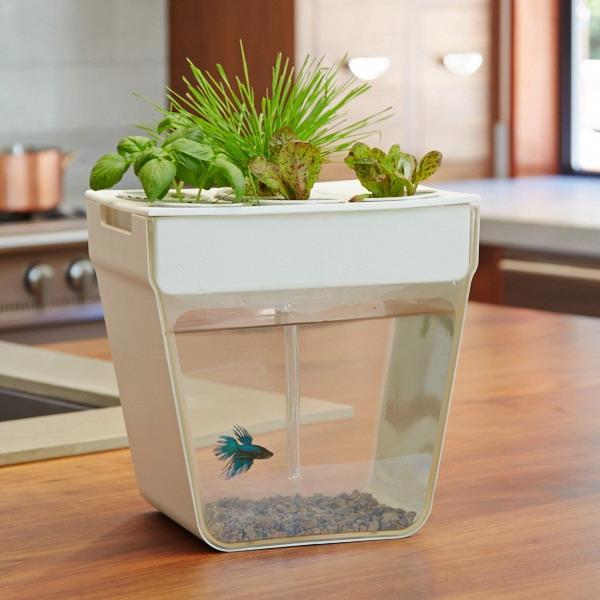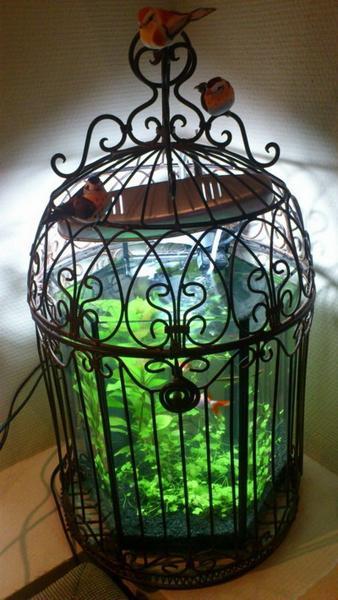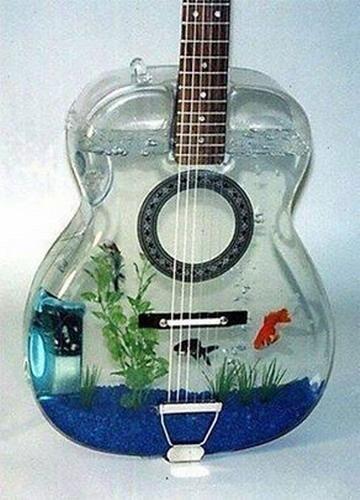 There are hundreds of reasons to recycle metal parts, old cookware, wires, tools for creating unique designs and decorating your office...
and enjoy free articles sent to your inbox