35 Unusual Aquariums and Custom Tropical Fish Tanks for Unique Interior Design
---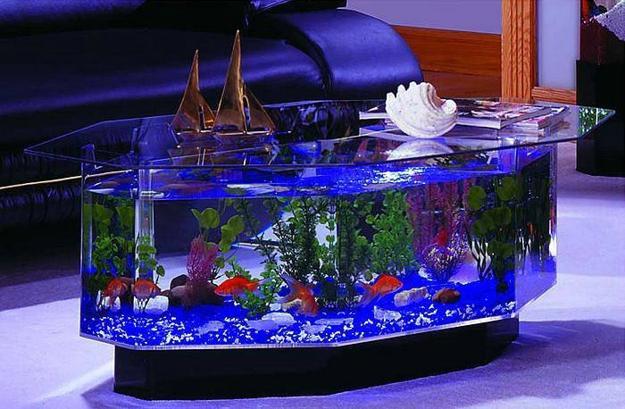 Oval coffee table with glass fish tank
Selecting a fish tank for your home decorating you want to find a functional and energy saving aquarium in a pleasing form. Unusual as well as a custom made aquariums make great home decorations and create stunning centerpieces that enhance modern interior design with original design, small or large size and unique shape. Tropical fish tanks can be round and rectangular, free shaped and oval. Small and large glass fish tanks make spectacular focal point for interior decorating, personalize your home decor and Feng Shui it for wealth.
There are so many different options you can consider in unusual tropical fish tanks. One of the impressive options is an aquarium in unusual size. Large sphere-like or free-shapes aquariums are amazing. A very small glass fish tank is unusual also. Ideal for small fish, tiny glass tanks are perfect for small rooms or shelves and desk top decoration.
A micro mini fish aquariums will become a conversation piece and Feng Shui your home for wealth without taking too much space. A huge aquarium tower or a sphere lake glass fish tank will get attention, creating a stunning focal point for your interior design.
Recycling plastic IMac shells into aquarium tanks
Home staging tips for a room with an aquarium
Unusual fish aquariums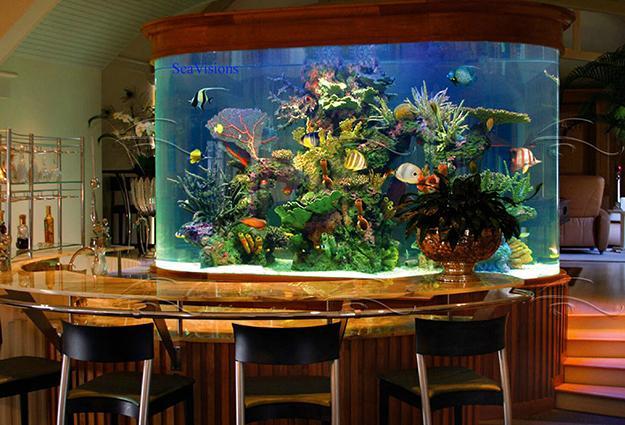 Along with different materials used for constructing aquariums, there are different styles of aquarium designs as well. The flexibility of contemporary materials made it possible for designers to explore creative shapes. Custom made aquariums can be constructed around your bed, inside the table or on the ceiling, adding unusual and striking elements to your interior design.
Indoor ponds and large fish tanks can be built-in the floor. Contemporary lighting and attractive aquarium decoration ideas turn these unusual aquariums into beautiful water features that enrich modern interior decorating with impressive designs, deep blue-green colors and soft glow.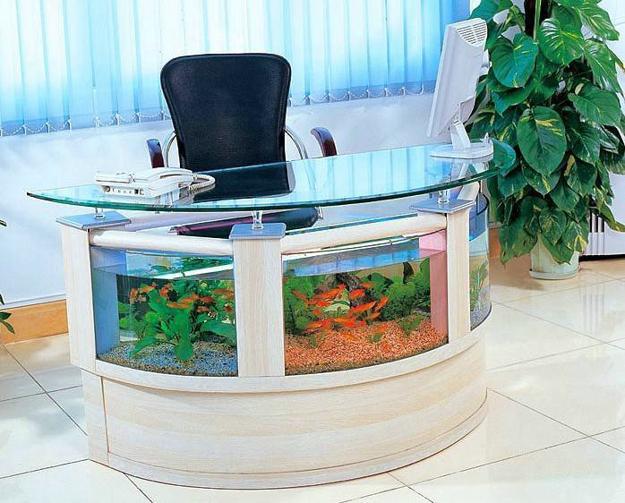 Tower aquariums are spectacular. Great for placing in the center of a large room or in a corner, a tower aquarium adds a contemporary flair to interior design. Tower aquariums are expensive, so modern interior design with a large tower aquarium looks luxurious and exclusive.
Spectacular aquariums personalizing interior design with colorful glass fish tanks
Aquariums as stylish room dividers
Wall mounted portrait fish tanks look like artworks. These unusual and fascinating fish tanks are made of acrylic. Custom made tropical fish tanks of this type are a great choice for keeping the fish away from children and cats. Portrait fish tanks are a wonderful option for small rooms and space saving interior design.
Built-in walls aquariums offer a truly space saving designs for small rooms. Built-in fish tanks can be used for furniture decoration also. Glass fish tanks work well as room dividers and large home decorations that are ideal for interior design in eco style and to Feng Shui your home for wealth.
Feng Shui for wealth with fish tanks
Small aquariums, glass fish tanks design trends
Custom made glass fish tanks can be designed in different sizes and styles. Aquarium design can reflect your desire and taste, and provide great home decorations that bring tranquility into your interior decorating and beautify your surroundings in elegant and eco friendly style.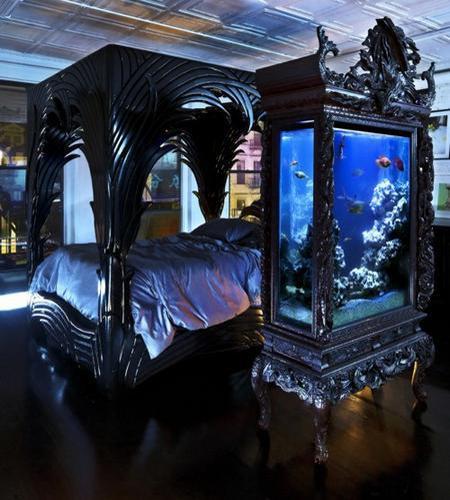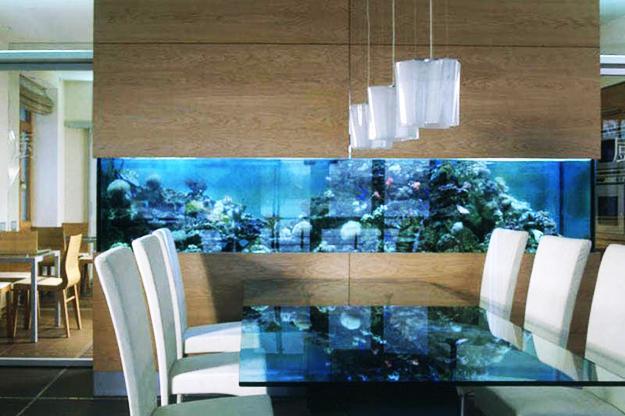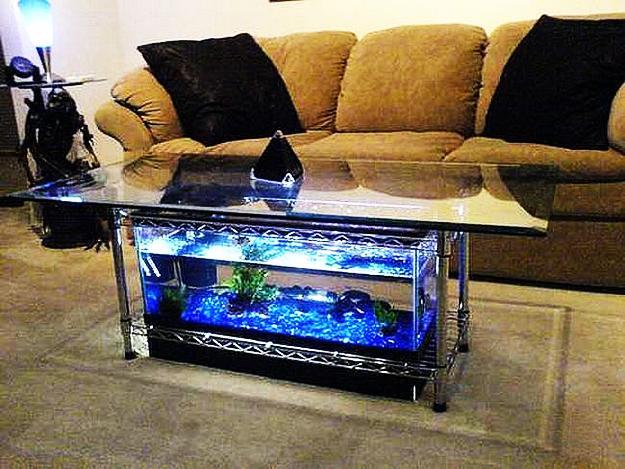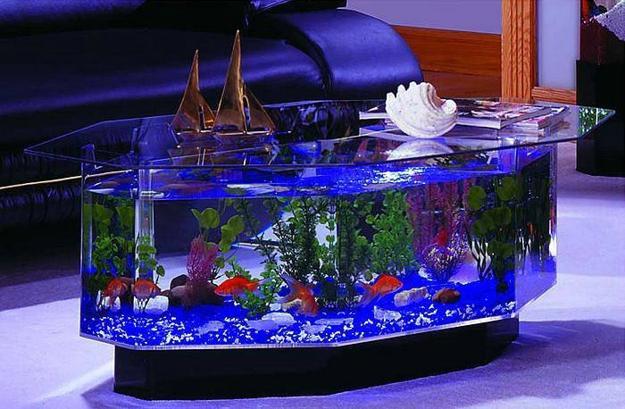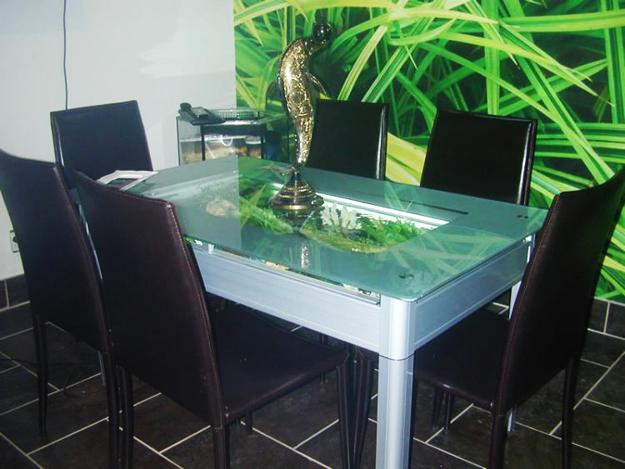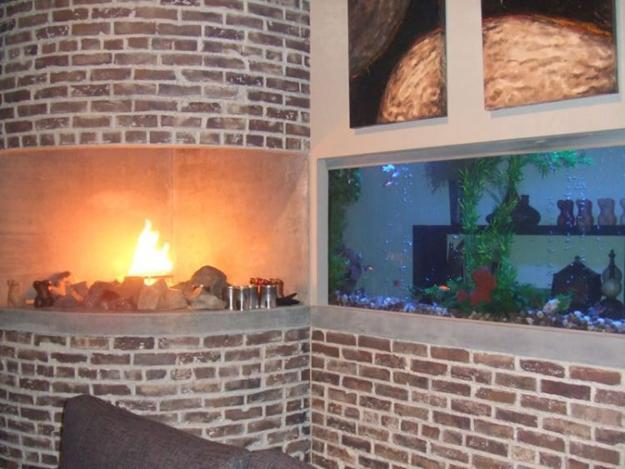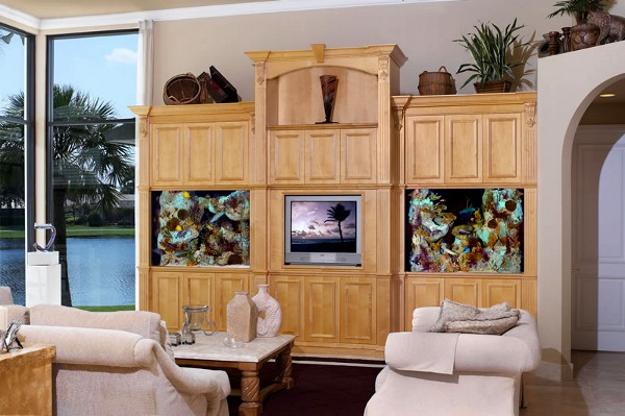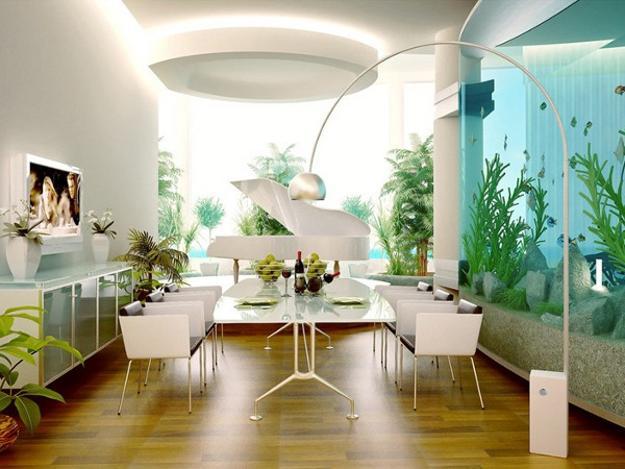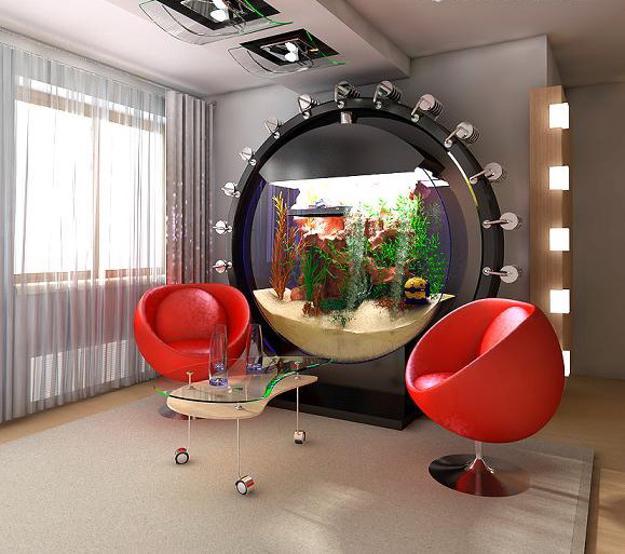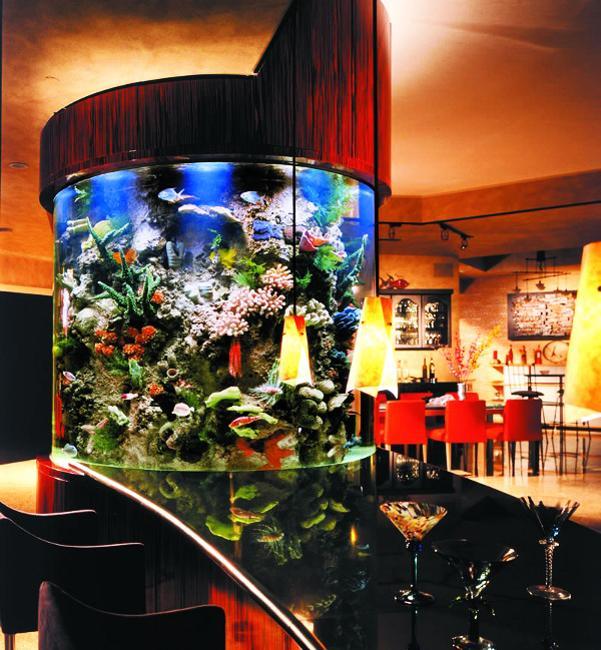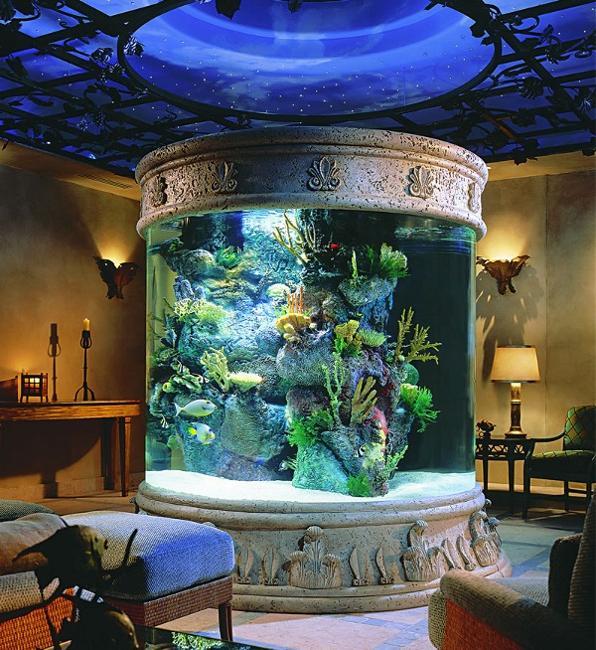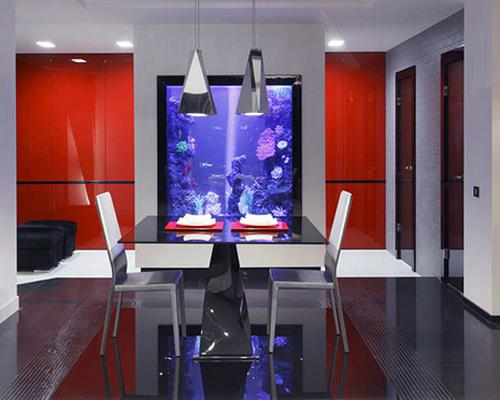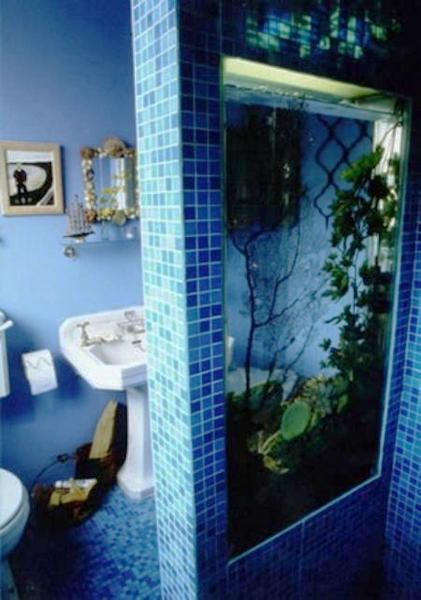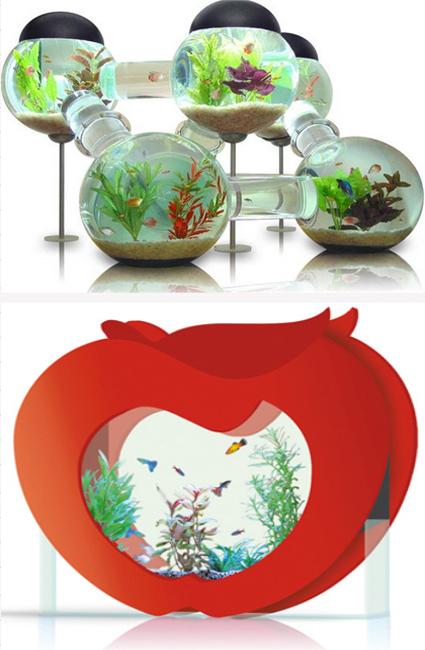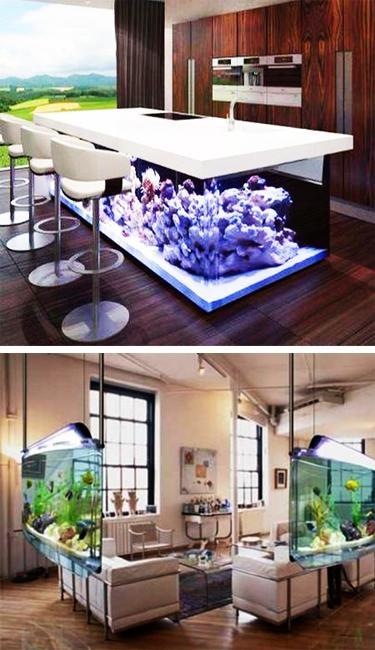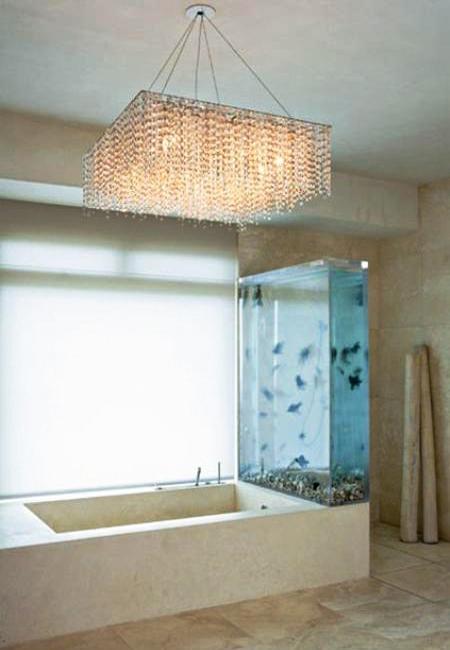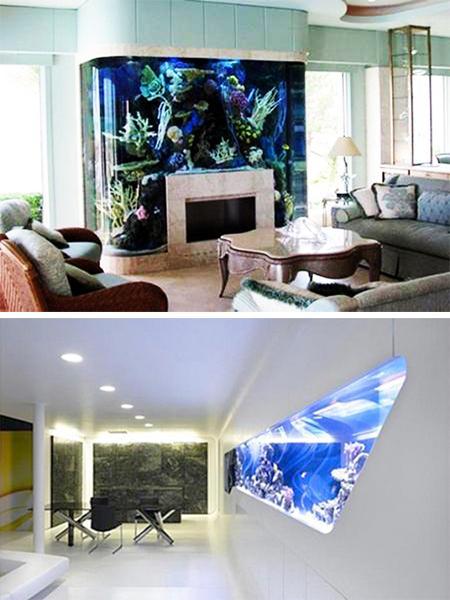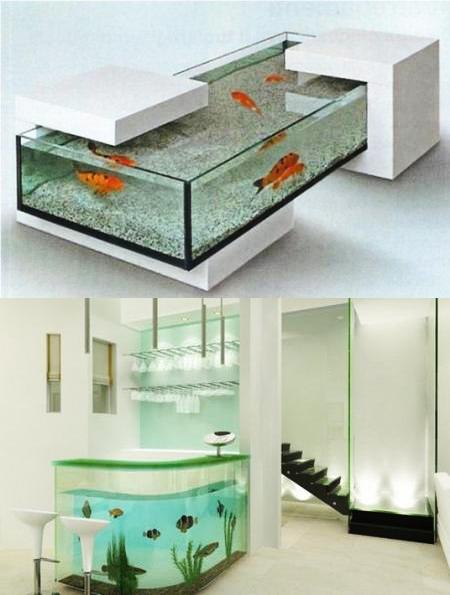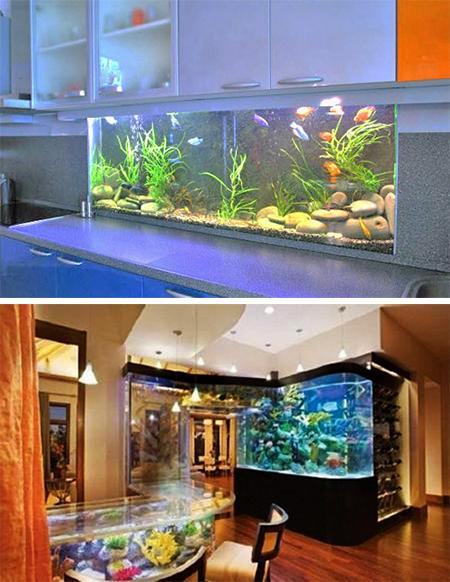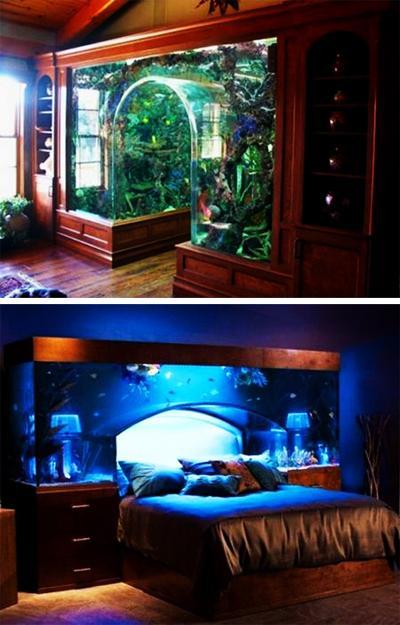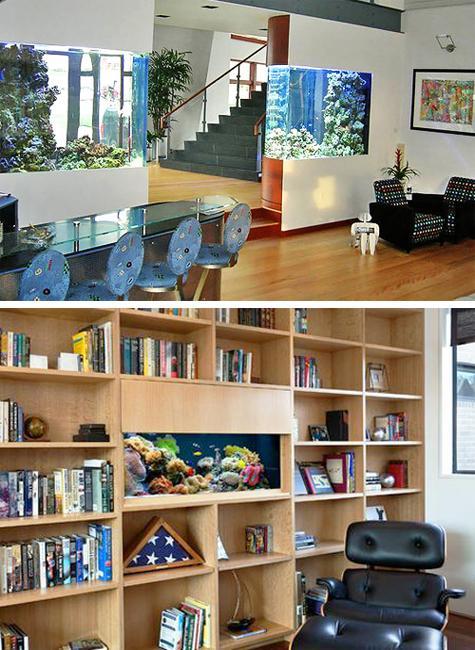 More from home decorating ideas

Turquoise, white, and green Christmas colors are an excellent choice for winter holiday decor. These beautiful home decorating ideas from Penney&Company...