Unique Furniture Design Ideas Blending Supercar Carbon Fiber into Modern Interiors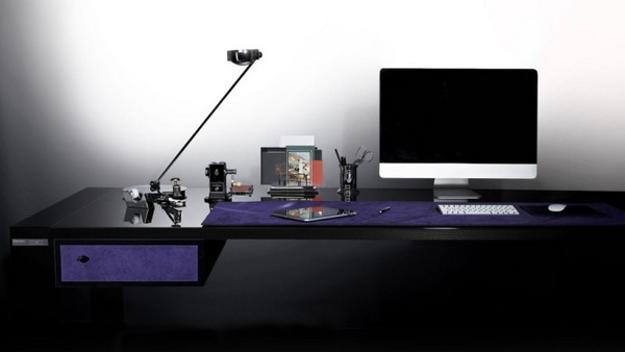 Race table, unique furniture made with fiber carbon material and suede
These unique furniture pieces bring the excitement and performance of a supercar, blending gorgeous design into modern interiors. Designer furniture from John & Table looks exclusive, elegant and chic, offering expensive and spectacular centerpieces for modern interior design.
The Race Table is made of carbon fiber, trimmed in leather and Alcantara, the materials that turn quite a few high-end performance cars into artworks. These unique furniture piece features a price tag worthy of a Lamborghini, but for some people originality and luxury are worth it.
Each designer furniture pieces is custom-built in Germany to individual specifications. Carbon fiber, combined with rich purple and dark gray colors, create amazing home furnishings that make a statement and add true decorations to sophisticated interior design.
Home office furniture, ergonomic elegance of modern office desks
Unique furniture made with carbon fiber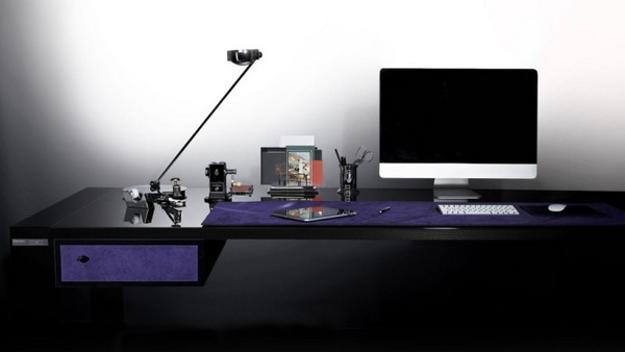 The entire table top is made of carbon fiber, which is strong and durable, and allows to eliminate a center beam. The result is a stunning, functional and unique furniture piece, tastefully decorated with soft suede in dark gray and purple colors.
The same material is used inside of the table drawers. The table top is smooth and pleasant to touch, easy to clean and impressive. Designed in minimalist style, the modern table features luxurious materials and demonstrate elegant and classy appearance.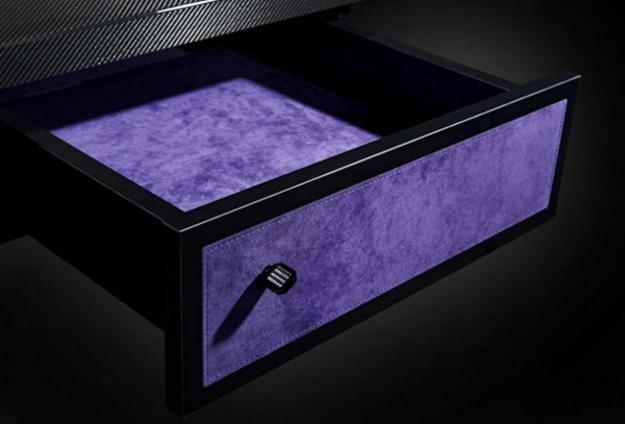 The company John & Table has also developed unique chairs made ​​of carbon fiber also to create a beautiful office furniture set. Designer chairs can be decorated with sterling silver or 24-karat gold to add more chic to office design.
Carbon fiber reinforced concrete chair with bright bio leather upholstery fabric
Carbon fiber bathtub design ideas
Carbon fiber lighting fixtures inspired by leafy treetops
These unique furniture pieces, the Race Table and chair, made of carbon fiber and suede, cost $ 52,000 US.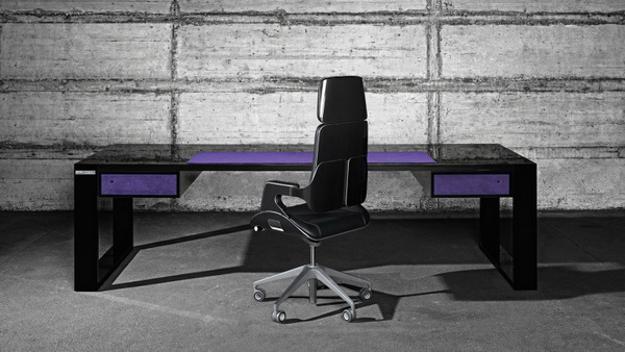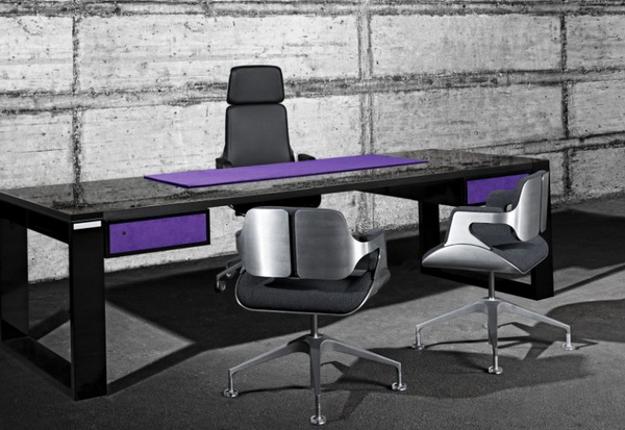 More from contemporary design

Modern house design in Japanese style celebrates the functionality and elegance of minimalism. Airy, bright rooms look inviting and comfortable. Natural...