Contemporary Lighting Fixtures Naturoscopies Inspired by Leafy Treetops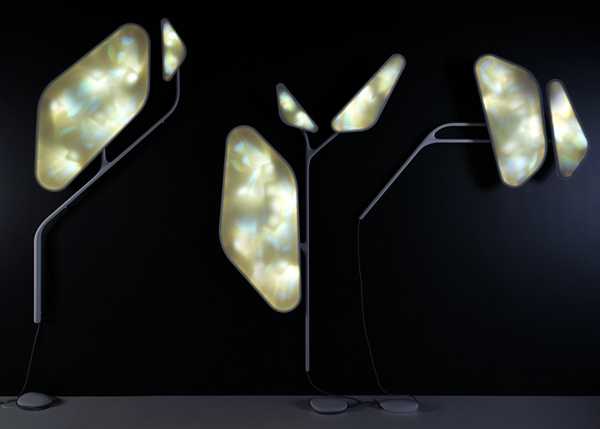 Designer lights inspired by tree branches
lighting fixtures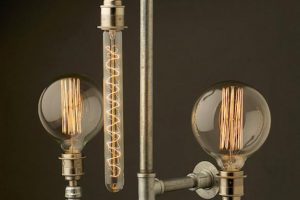 Amazing contemporary lighting fixtures from Naturoscopie II collection are designed by Noe Duchaufour-Lawrance and inspired by leafy treetops and sun rays playing between lush tree branches. The nature is a great source of lighting design inspirations. Designer lights Naturoscopie Lamps are a gorgeous interpretation of the sunlight rays streaming through treetop branches in a nice summer day.
These unique lighting fixtures remind twigs with leaves and make wonderful, functional and attractive home decorations for the ceiling, walls and floor. Tree branch-shaped designer lights are made of carbon fiber, plexiglass and steel. Modular parts hide LED lights, small mirrors and colored plates, arranged so that they create an unusual illumination and a fantastic effect.
Unique lighting fixtures produce bright light that mimics sunlight penetrating through thick treetop canopies. Advanced contemporary technology helped the designer develop these gorgeous unique lighting fixtures that allow to bring a magic atmosphere and a pleasant sense of being in the woods into interior design.
Unique lighting fixtures with LED lights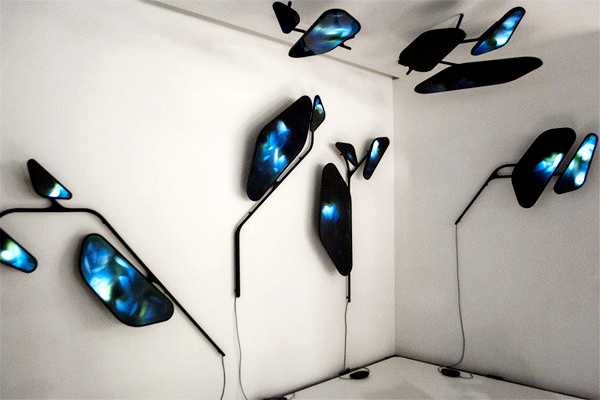 The designer lights from Noe Duchaufour-Lawrance allow to create a unique effect of the living world and emotionally connect to the nature. These lighting fixtures change their brightness and light design from shiny to soft shimmering and mysterious sparkles, mimicking the sunlight rays coming through lush treetop canopies.
Noah Duchafour-Laurence is one of modern designers who create a new reality by artificial means, enriching contemporary lighting design with real emotions that the beautiful natural world evokes.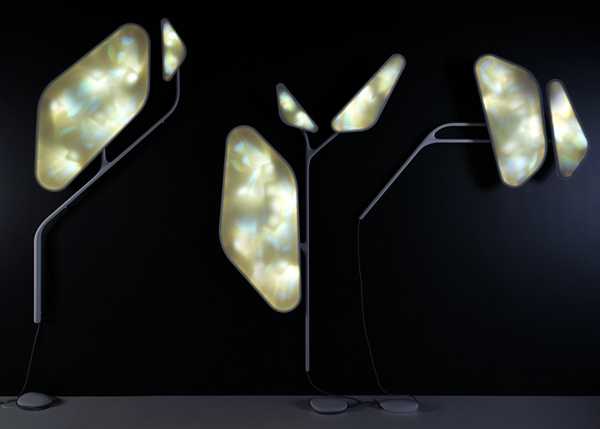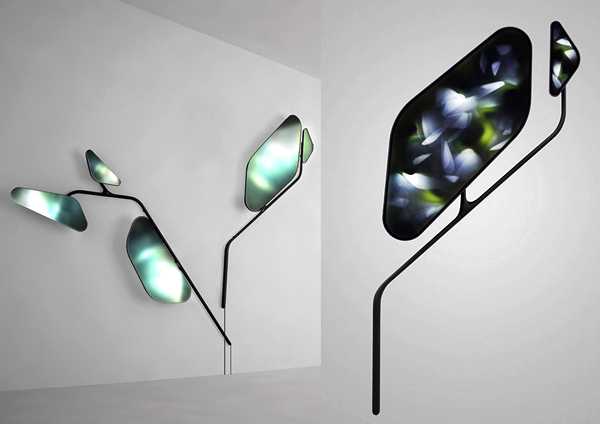 The magic of these contemporary lighting fixtures is unforgettable. Inspired by leafy treetops and sunlight, fairy tale-like lighting design was presented at Design Miami and Paris Design Week 2012.
Unique lighting fixtures inspired by nature
Graceful Leaf Lamps, nature inspired contemporary lighting fixtures
Blooming Table Lamp inspired by flowers, unique lighting design idea
Tree branched with lamps for creative room decorating, inspiring lighting ideas

Snowflakes are perfect Christmas decorations and eco gifts that you can make in an infinite variety of sizes and designs. White...
and enjoy free articles sent to your inbox