Blooming Table Lamp Inspired by Flowers, Unique Lighting Design Idea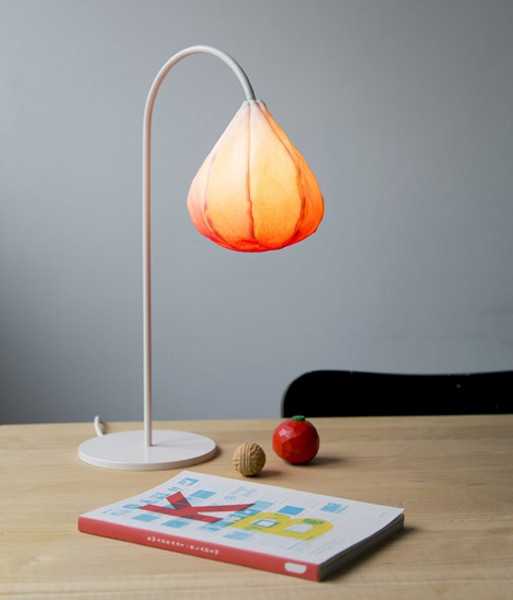 Desk lamp with steel base and orange lamp shade made of fabric, modern lighting fixture inspired by flower
Contemporary lighting fixtures inspired by nature bring beauty and grace into modern interior design. Creative chandeliers and table lamps that look like leaves and snowflakes, flower petals and buds, herbs and tree branches add tenderness to room decor. Nature inspired lighting design brings a romantic feel to modern interiors and creates a relaxing mood in bright living spaces.
Lamp shades in natural colors add delightful accents to living spaces and please the eye. Tender, interesting and unique lighting design Bloom Lamp looks like a flower bud ready to bloom. Created by designer Kristine Five Melvaer, the table lamp is inspired by the elegance of colorful and beautiful flowers.
Drop-shaped lampshades add a natural feel to interior decorating. The flower buds are ready to open in the sun and beautify the space. Nature gave gorgeous inspirations to the designer from Norway. He developed this unique lighting design idea transforming a short-lived flower into a modern light. This lamp is offering the fantastic, stylish, novel and comfortable fixture for home decorating.
Design ideas inspired by flower
Modern sofa inspired by flowers, gorgeous living room furniture design idea
Spring home decorating, modern trends in decorating inspired by flowers
Modern lighting fixtures, top 10 contemporary lighting design trends
Table lamp inspired by flower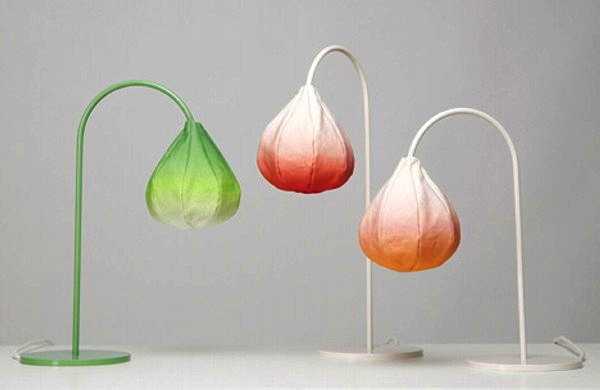 Bloom Lamp is a desk lamp with attractive fabric lamp shades. Available in pleasant fresh green, red and orange colors, the lighting features a steel frame. A heat resistant layer on the lamp shade fabric add safety to the lighting design and improves its functionality.
Romantic shape of flower buds increases the aesthetic appeal. Natural colors make the unique lighting design look adorable and aesthetically appealing. The table lamps make beautiful home decorations. Perfect for a side table, coffee table, desk or console table, the colorful lighting fixture look spectacular anywhere. Natural colors help match existing decor and harmonize interiors.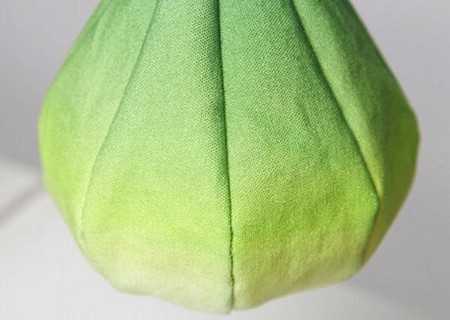 Functional and very decorative, this lighting design provides enough light to illuminate the entire room and create attractive and bright space. By placing the table lamp in a corner, you can create a cozy atmosphere. Soft light is ideal for to relaxation.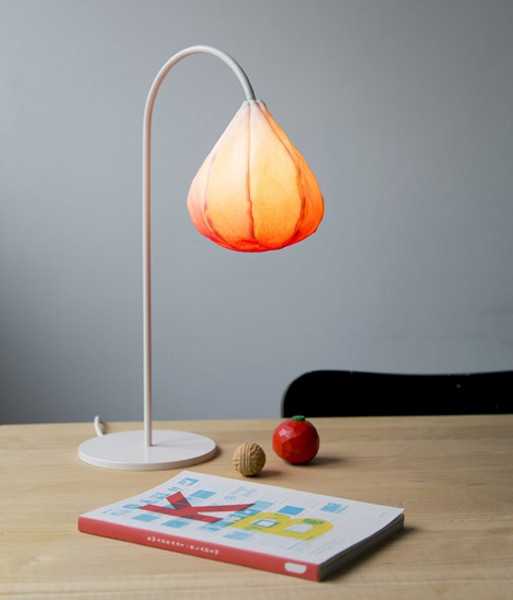 These beautiful and modern lighting fixtures are not just functional but truly innovative, charming and decorative. The lamps can give a splash of color, add character to interior design, create intimate and relaxing room decorating and emphasize the soft elegance of romantic home furnishings.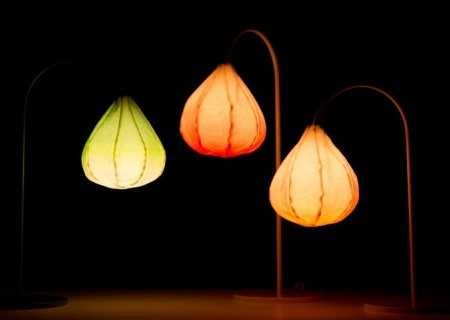 More from decoration patterns

Home textiles and fabric prints are stylish ways to personalize modern interiors and give a touch of style to any room...