Graceful Leaf Lamps, Nature Inspired Contemporary Lighting Fixtures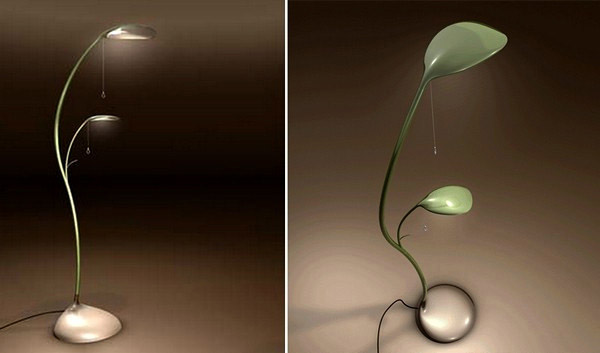 lighting fixtures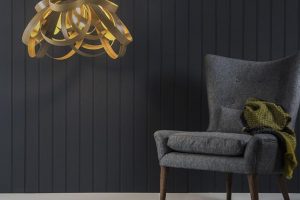 Graceful leaf lamps, inspired by plants look natural and pleasant. Nature creates amazing masterpieces that give contemporary lighting designers ideas that turn a functional item into impressive artworks. Contemporary lighting fixtures, inspired by tree leaves look elegant and delightful, perfect for eco style interior decorating.
Designer Sofian Tallal created a soft and elegant contemporary floor lamp. Leaf Lamp looks exotic and elegant, bringing the natural theme into modern interior decorating. Conceptual contemporary floor lamp design is very interesting and show great potential.
The contemporary floor lamp features a curvy stem and round leaves in green color. LED lighting fixture has leaves in different sizes, large leaves provide brighter light and small leaves are excellent for creating soft and coy interior decorating.
Unique lighting design ideas, Skirting Board Sunset Floor Lamp
Contemporary floor lamps, torchieres for modern homes
Leaf Lamp by Sofian Tallal
Contemporary floor lamp with two leaves in green color, design concept
This contemporary lighting fixture can work well as a decorative night light or interior decorating element that creates a nature inspired focal point with a chair and a foot rest or an ottoman.
Leaf Lamp by Peter Schumacher
Leaf Lamp, designed by Peter Schumacher, is a contemporary lighting fixture inspired by the lush green trees that create picturesque Swedish landscape. This lighting fixture design is sweet and soft, adding a bit of chem to any interior.
Contemporary floor lamp and hanging light made of birch wood and stretched wool that remind tree leaves, creating contemporary lighting fixtures for modern interior decorating
Leaf lamp features a tree trunk-like base with branches. The unique contemporary lamp base is made of sustainably sourced birch. The lamp shade is made from an array of unbleached wool leaves.
When designing the Leaf Lamp, Peter Schumacher drew inspiration from the geometric patterns found in plants. Use a limited amount of materials the designer constructed a gracious contemporary lighting fixture that could create gorgeous room decor.
Drop Light Fixtures, versatile unbreakable designer lights
Table lamps, 6 modern design trends
Leaf Light by Yves Behar
The striking Leaf  Personal Light design puts the control in your hands. Sliding a finger along a groove in the table lamp base adjusts the intensity or change the light color from warm to cool.
Leaf desk lamp, contemporary lighting fixture design inspired by nature
The LED desk lamp is not hot to the touch. Without burning your fingers you can position Leaf for task lighting, fold it to create ambient light, or straighten the arms for dramatic wall lighting, changing the lighting effect and creating unique interior decorating.
Lighting fixture design details

Here are great ideas for kids toys storage and wall decoration with small cars that everyone would love. DIY organizers, like...
and enjoy free articles sent to your inbox