Tree Branches with Lamps for Room Decorating, Inspiring Lighting Ideas

Decorating Ideas

Lights Appliances
Unique lighting ideas, diy pendant lights made with tree branches
save money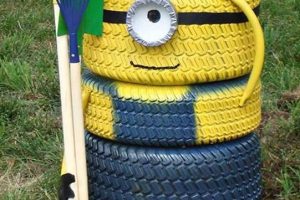 Tree branches with lamps are wonderful, stylish and functional home decorations that are easy to make, impressive and inexpensive. Simple and ordinary lamps on tree branches look gorgeous, adding unique decorative accents to modern room decor.
Contemporary floor lamps are a nice way to add overhead light and create more comfortable rooms. Lights on tree branches are charming room decorating ideas also. Contemporary floor lamps can be expensive. Making unique lighting design with ordinary hanging lamps and tree branches is a simple and inexpensive diy project for stylish room decorating.
Tree branches turn simple hanging lamps into exclusive, functional and modern lighting fixtures that bring the nature inspired theme into your room decorating. Tree branches can decorate any lamps, offering a beautiful alternative to an expensive lighting design.
Room decorating with contemporary Arc floor lamps
Unusual places for pendant lighting fixtures
Unique lighting ideas inspired by tree branches and twigs
Unique lighting ideas, diy pendant lights made with tree branches
Spotted at Dwelling Gawker, dwellinggawker.com/post/tags/casa-de-valentina/
Metallic Twig Pendant Light from Designlush is a part of the Urban Forest Collection designed by Gwen Carlton. Made from sculpting clay over metal pendant light is inspired by tree branches and comes in four finishes: copper, palladium, gold or powder-coated.
Unique lighting design inspired by tree branches, contemporary lighting ideas
Pendant lighting fixtures, interior design trends
The unusual chandelier from the Urban Forest Collection look dramatic. The Black High Gloss Twig Chandelier is a blend of the simplicity, inspired by nature, and impressive modern art. Made from auto enamelled metal armature, the chandelier is a versatile ceiling decoration that can create an eye-catching focal point of room decorating.
Contemporary chandelier inspired by tree branches and twigs, unique lighting ideas
Lighting fixture designs to magnify home beauty
Square lighting design is a charming home decoration that can make room decorating unique and surprising. The Woven Twig Square Lamp from Wrapables, www.wrapables.com/jsp/Home.jsp can be used as a hanging lamp for wall decoration or a table lamp. The lighting design makes it glow from the inside with one single light bulb.
Twigs inspired modern lighting design, table lamps and wall lights
Wall lights and table lamos, 6 modern design trends
The NewGrowth collection of contemporary lighting fixtures by Chris Poehlmann from Sculpteliers, www.sculpteliers.com/ was inspired by nature also. Aluminium tree branches bring light from a ceiling mounted twig, decorated with silver or bronze paint and crystals. This attractive and elegant lighting fixture is a nice way to brighten up any room decorating.
Tree branch inspired contemporary lighting fixtures with LED lights and crystals
Modern lighting fixtures, functional and stylish lighting ideas
The beautiful Twig Floor Lamp brings charming dim light and creates romantic atmosphere. This tree branch inspired contemporary lighting fixture is excellent for reading or relaxing.
Tree branch inspired unique lighting design, contemporary floor lamp
Contemporary floor lamps, torchieres for modern homes
Best ceiling lighting fixtures for your living room design, modern chandeliers
Other charming lighting design ideas inspired by tree branches

There are hundreds of reasons to recycle metal parts, old cookware, wires, tools for creating unique designs and decorating your office...
and enjoy free articles sent to your inbox