Best Ceiling Lighting Fixtures for Your Living Room Design, Modern Chandeliers

Decorating Ideas

Lights Appliances

Living Room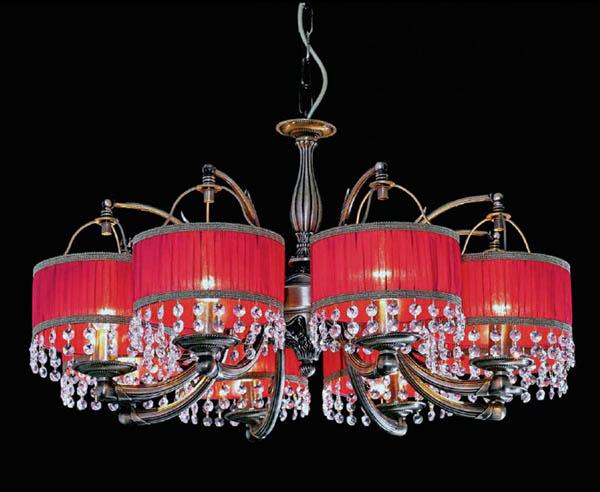 Modern chandeliers with crystals and bright red lampshades
living room designs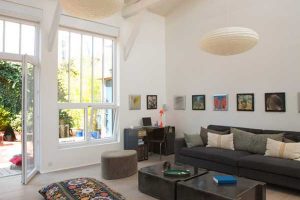 Ceiling lighting fixtures are functional, practical and decorative elements of living room design and decorating. Modern ceiling lighting fixtures save floor space, fit easily into any interior decor and provide general lighting, making living rooms designs comfortable and bright.
Modern chandeliers add more style to living rooms designs and enrich existing interior decor. Stylish open type ceiling lighting and crystal chandeliers provide very bright light, but can dazzle the eye at a certain angle.
Floor lamps are considered essential decorative elements of modern living room interiors. Contemporary floor lamps are elegant and functional. Torchieres and floor lamps are excellent for defining living room zones, especially for living rooms designs in minimalist style.
Modern chandeliers for living room interiors
Modern chandeliers with crystals and bright red lampshades
Arc floor lamps and torchieres can be easily moved and allow to control the direction of light. Contemporary floor lamps bring the elegance and amazing grace of forms into living rooms designs, but modern chandeliers are probably the best choice for large living room interiors.
Modern chandeliers are easy to install, especially in living rooms with low ceilings. Modern chandeliers are gorgeous and impressive. Crystal chandeliers and ceiling lighting fixtures, made of clear glass and decorated with light lamp shades, create bright living rooms designs, adding chic accents to interior decor.
When choosing the best ceiling lighting fixture for your living room design it is worth paying attention to the type of lamp shades, open or covered lighting design, lamp shades colors and fabrics. Sheer lamp shades allow more light into a room, but ​​excessive levels of light may cause discomfort also. Dark lamp shades bring pleasant, soft, diffused light, creating beautiful and comfortable living room interiors.
Modern lighting fixtures, top 10 contemporary lighting design trends
Modern chandeliers, design trends
Modern chandelier, lighting fixtures for living room decorating from Italy
Creative and interesting ceiling lighting fixtures with luxurious lamp shades made of silky fabrics, bright lighting  fixture designs, made of clear glass, and crystal chandeliers with clear or colored crystals are modern living room design trends.
Modern lighting fixture designs to magnify home beauty
Crystal chandeliers are very popular ceiling lighting fixtures. Modern chandeliers with crystals add unique beauty and gorgeous design to interior decor. Clear and colored crystals are associated with diamonds and precious stones, something timeless, luxurious and expensive. Crystal chandeliers are wonderful for creating bright and comfortable, rich and modern living room interiors.
Clear glass ball chandelier for modern living room decorating
Classic crystal chandeliers and glass ceiling lights are from European companies Wunderlight, Lussole, Preciosa, Stefon, Art Glass.
More from decorative accessories

Bright home interiors and amazing views of the ocean make this beach house a dream place. Large windows, light, neutral room...
and enjoy free articles sent to your inbox