---
Top 8 Stylish Green Flooring Ideas Offering Cost Effective Options for Modern Interior Design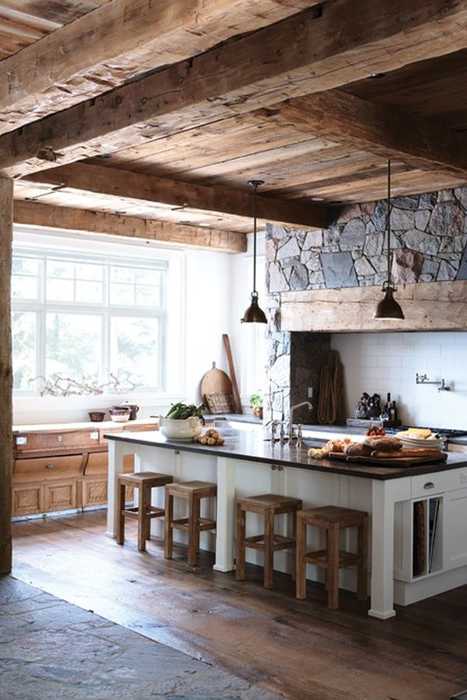 Salvaged wood for kitchen design, recycled hard wood flooring ideas
Green flooring ideas are eco friendly and healthy, offering beautiful natural and recycled decorative materials for functional and modern interior design. Green flooring ideas are about using natural, renewable, recycled, energy saving decorating materials for modern homes.
Eco friendly flooring materials create the minimum impact on the environment, nontoxic and produced by using contemporary resources-saving technology. Green flooring materials are low-maintenance and promise a long life cycle.
Top 8 green flooring ideas include cork, linoleum, bamboo, made of natural or eco friendly fibers floor carpets, hardwood and softwood flooring, recycled hardwood flooring or floor tiles made of salvaged wood, natural stone floor tiles and recycled metal tiles.
30 fabulous laminate floors adding new patterns and colors ro modern floor decoration
25 glass floor and ceiling designs opening and enhancing modern home interiors
Top green flooring ideas for eco friendly, cost effective modern interior design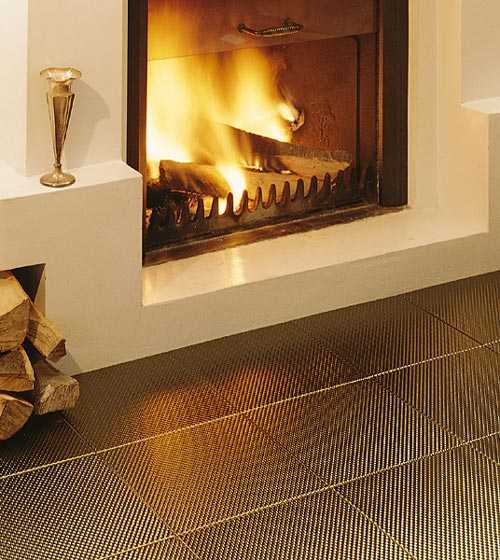 Recycled metal tiles for wall and floor decoration
Gorgeous small bathroom design penny tiled floor
Modern ceramic tiles with wood look offer practical and warm interior design
Large and mosaic metal floor tiles are the most expensive green flooring materials, the price is $15 – $75 per sq foot. Recycled metal tiles are manufactured from scrap pieces of steel, aluminum, copper or brass. These metals are not biodegradable, and using metal tiles for wall or floor decoration keeps the metals out of the land fill, while creating eco friendly interior design.
Natural stone tiles
Natural stone tiles vary in style, size, color and shape. These modern floor tiles are made of a natural material which is being recreated by natural geological tectonic processes. Natural stone tiles do not harm the environment, and can be recycled for various floor decoration designs.
Onyx slate bathroom floor tiles for small bathroom designs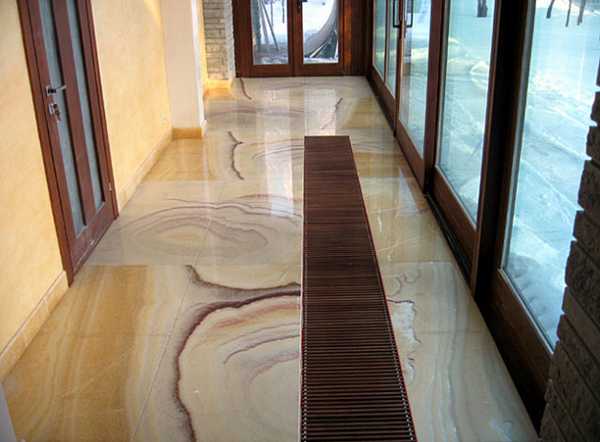 The natural stone floor tiles are  heavy, so the transportation impact on the environment for imported stone tiles should be considered when you want to choose truly eco friendly flooring material for your interior design. The price varies, $10 – $50 per sq foot.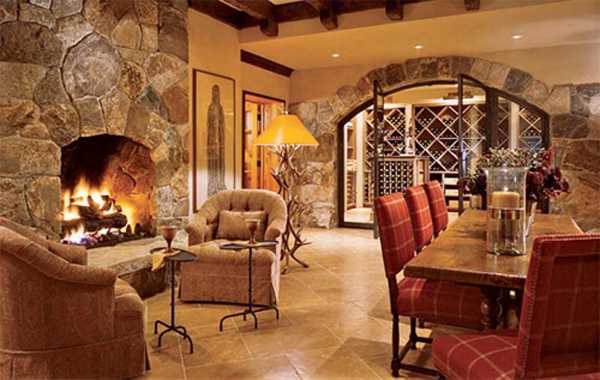 Recycled hardwood flooring ideas
$5 – $30 per sq foo is an average price of hardwood flooring materials. Recycled from other flooring, or old building elements, recycled wood tiles can be recycle again, cutting down on waste of interior design and decorating materials. Using recycled wood tiles for your modern floor decoration prevents the chopping down of living trees.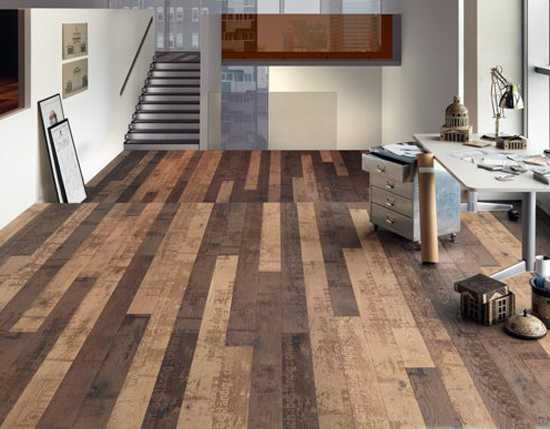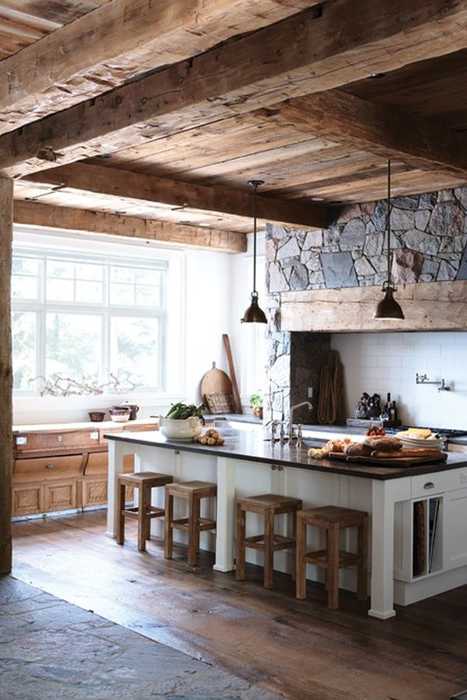 Hardwood flooring materials
Hardwood floor costs varies between $3 – $15 per sq. foot. Hardwood flooring ideas are beautiful, natural, durable and healthy. Wooden floors are warm and very decorative.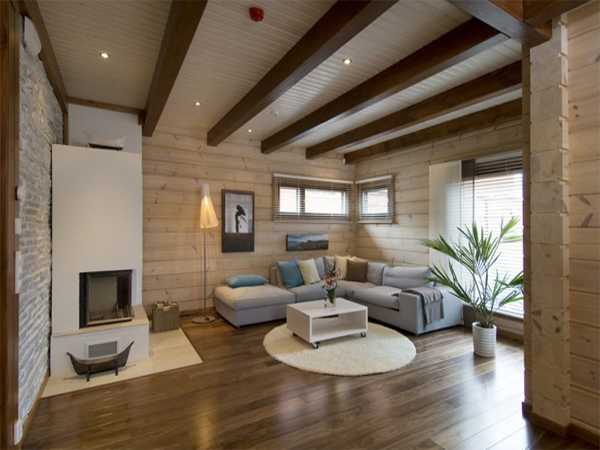 The wood is renewable, biodegradable and easily recycling material. Local wood flooring materials and the wood that comes from properly managed forests re ideal for modern interior design in eco style.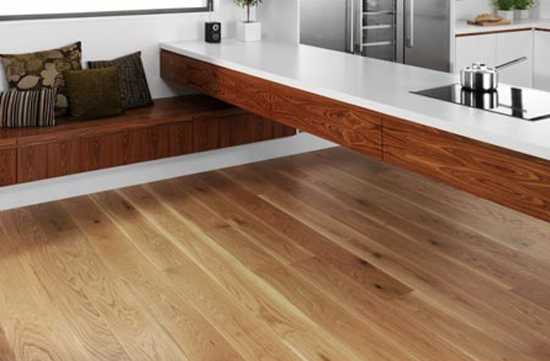 Eco friendly floor carpeting materials
Floor carpets design ideas for style, comfort and joy
An average price is $3 – $10 per sq foot. Common floor carpeting is manufactured from petroleum, a non renewable resource. Floor carpet traps dust and mold, and can release toxins into the air which are harmful to the health.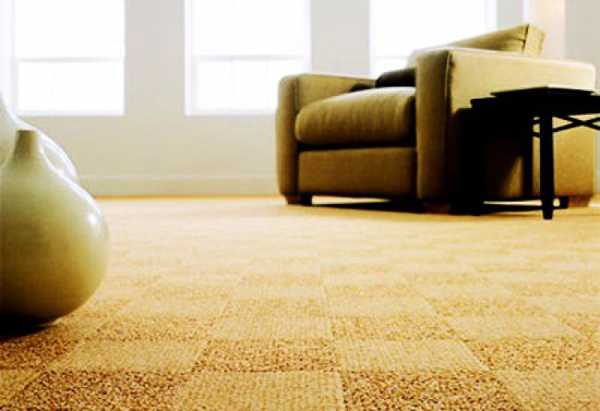 Floor carpeting made of natural fibers, as wool, sea grass, jute, are the best choices for green flooring ideas that beautifully decorate and keep warm eco homes.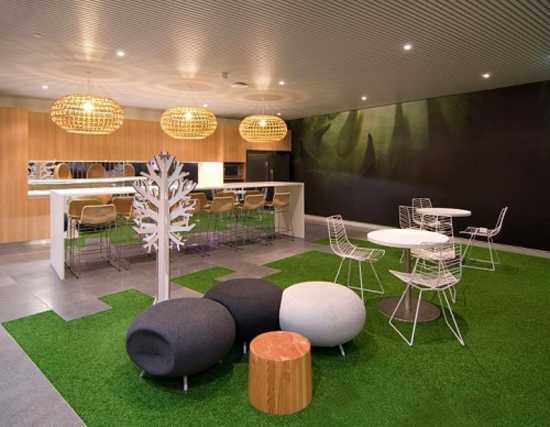 Bamboo flooring materials
An average price is $2 – $10 per sq foot. Bamboo flooring materials are made of one of the fastest growing plants that mature and can be harvested in 3-5 years.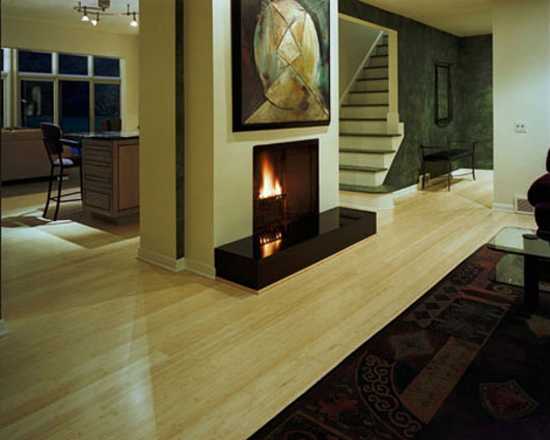 The drawback to bamboo flooring is a significant amount of pollution created importing bamboo to European and North American locations. Some bamboo materials, made in Asia, are made with toxic formaldehyde.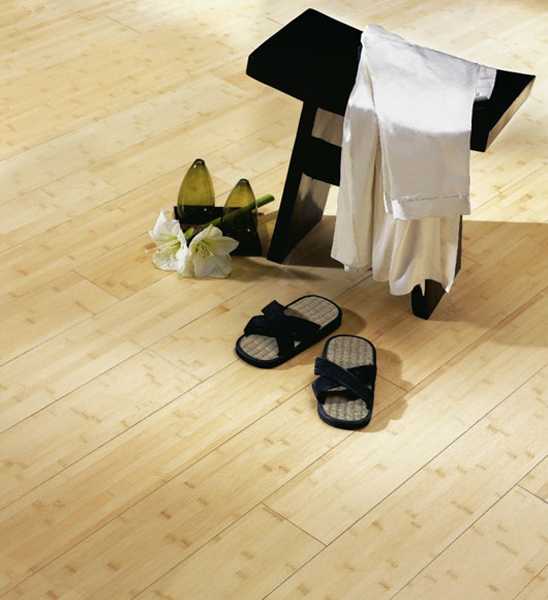 Linoleum flooring
An average price is $2 – $5 per sq foot. Linoleum flooring materials are made from linseed oil which is produced naturally from flax plants. This inexpensive flooring material is widely available, renewable and durable. Linoleum floors can last up to 25-40 years.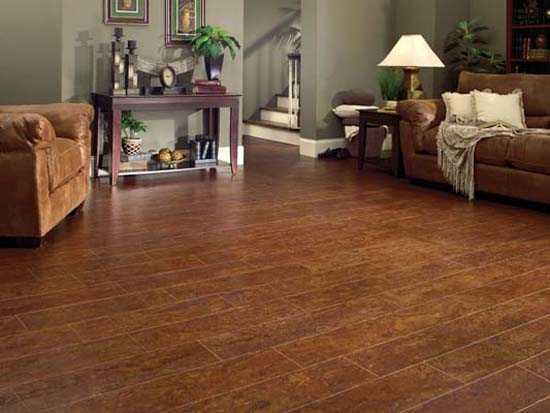 This flooring material can be burned at the end of its life, and the energy produced by burning is roughly equivalent to the energy required to make the same amount of linoleum.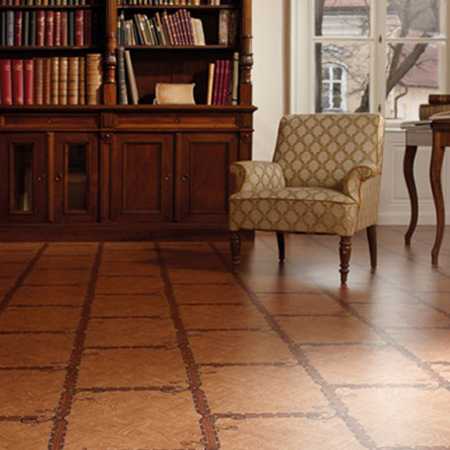 Cork flooring ideas
Cork flooring materials are eco friendly, bugs, mites and mold-resistant, light and cheap. An average price for cork flooring materials is about $1 – $5 per sq foot. A naturally renewable, cork is manufactured from the bark of the cork oak tree, which grows back after being harvested.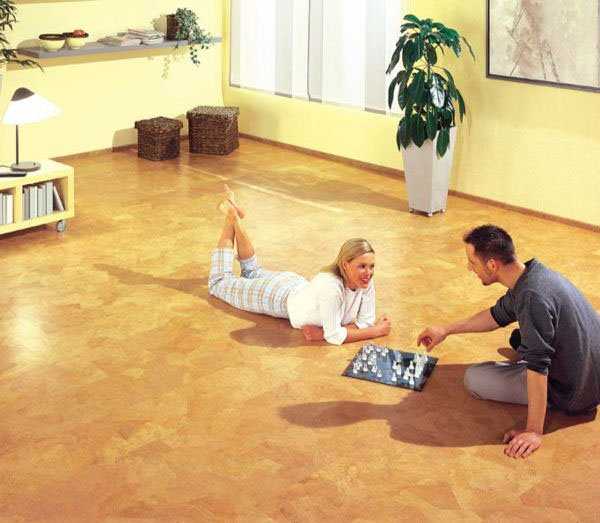 Some cork flooring is made from recycled wine bottle stoppers. Cork flooring ideas are ideal for modern interior design providing the best insulation against heat and cold.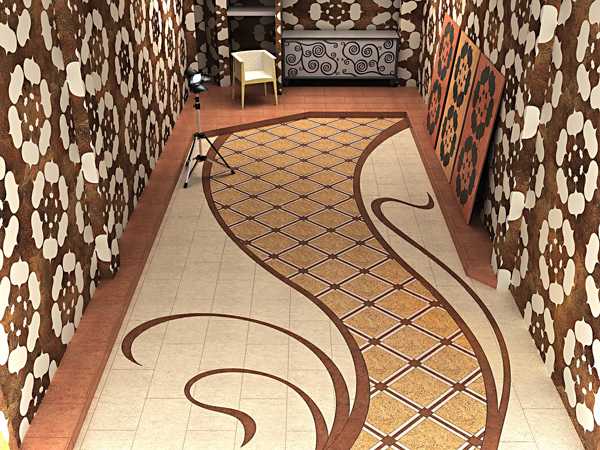 by Ena Russ
last updated: 19.04.2013