Small Glass Aquarium Tank and Planter, Eco Home Decor Ideas

Decorating Ideas

Plants and Flowers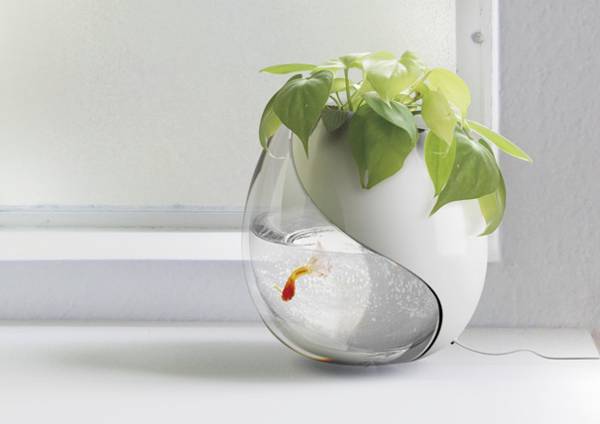 Small glass aquarium tank combined with planter
CHRISTMAS TREE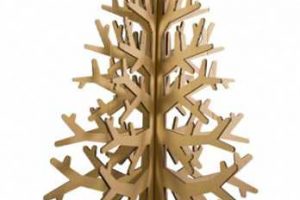 Small glass aquarium tank design for growing plants combined two gorgeous home decor ideas. Beautiful indoor plants and fish swimming in the water create peaceful atmosphere, add harmony to modern interior decorating and Feng Shui rooms, Chinese Feng Shui home decorating experts believe.
A small glass aquarium tank and a planter, Designed by Sheng-Zhe Feng and Ling-Yuan Chou, are an innovative and organic blend of two wonderful home decorating ideas. he combination of a glass aquarium tank and a planter  brings natural elements into modern home interiors.
A planter and a glass aquarium tank for fish look amazing together, offering a creative and unusual decor item for modern eco homes. Indoor plants in this pot on the top, and a goldfish in the glass aquarium tank on the bottom harmoniously coexist, adding the nature inspired theme and more balance to interior decorating.
Feng Shui for wealth with fish tanks
Aquariums as stylish room dividers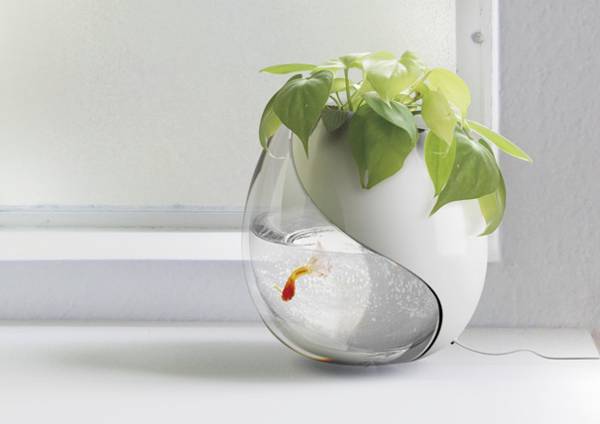 The fish leave bait remnants in the water, providing nutrients for indoor plants, while plants in a pot are filtering the water  as it passes though and becomes clean for the fish. The glass aquarium tank and planter  create a beautiful eco system, maintaining the steady good quality of the water.
The soil remains humid, extending the watering period by about one week, which is perfect for growing indoor plants. The filter layer accumulates a fertilizer which is the nutrient for indoor plants.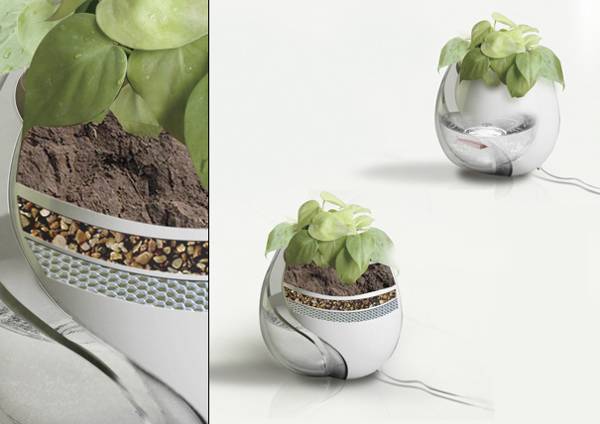 Charming and eco friendly planter with a glass aquarium tank for fish makes an excellent eco gifts for any special occasions and holidays.
Small aquarium, glass aquarium tanks design trends
Contemporary small aquarium tanks for home decoration

A Green wall design mimics natural greenery and adds beautiful plants to modern interior design. A framework, attached to the wall,...