Original Home Decorations and Eco Gifts, Test Tube Vases with Green Plants and Flowers

Decorating Ideas

Furniture Accessories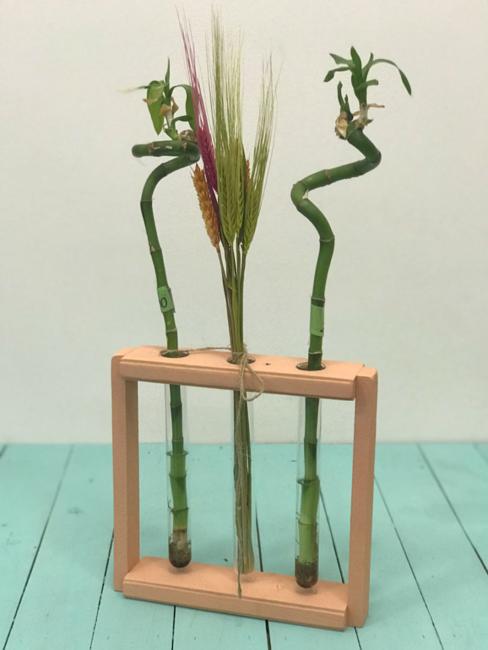 Eco gift ideas,growing bamboo in glass tubes
glass recycling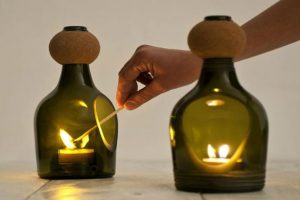 Beautiful flowers, green leaves, small plants look charming in test tubes. You can hang on the wall or add to your tablescape these elegant and original designs. Glass vessels with plants and flowers in wooden frames make unique eco gifts also. Here are fantastic ideas for growing plants in test tubes and creating lovely eco gifts with beautiful flowers.
Growing small plants in transparent test tubes is an exciting experience which reveals the science behind sprouting seeds also. Nothing compares to watching new leaves appear in your glass tube garden. You can do it any time of the year to discover the science behind those growing marvels and to discover a unique way to create beautiful and cheap decorations for your home interiors.
Creative decorating with tulips, recycling ideas for unique flower arrangements
Recycling plastic bottles for decorative vases
Unusual decorative vases, original designs for interior decorating
Original test tube vases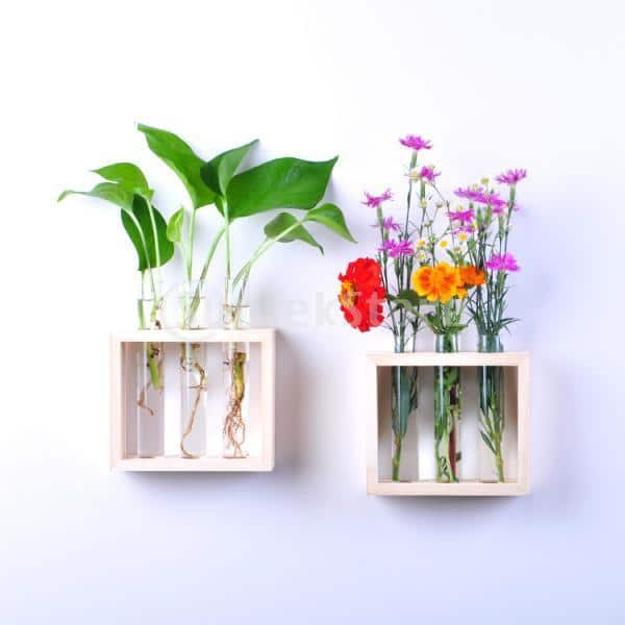 Test tubes with flowers or green leaves look particularly creative in wooden frames, on decorative branches, walls, and chandeliers. Small plants and flowers in glass tubes are an excellent way to decorate a room and surprise your loved one with eco gifts that everyone appreciates.
Pumpkin vases with flower arrangements
The subtle design of decorative vases
Designer ideas for decorating with glass vases
Botanical images and houseplants are versatile home decorations. Ferns leaves, spring branches, fresh flowers, small plants are a great way to enhance a soothing and calming Green atmosphere in a room and accentuate home decorating in the eco style. Hanging on walls or used as table centerpieces the test tubes with green leaves, fresh flowers, or green plants look like creative and unusual artworks.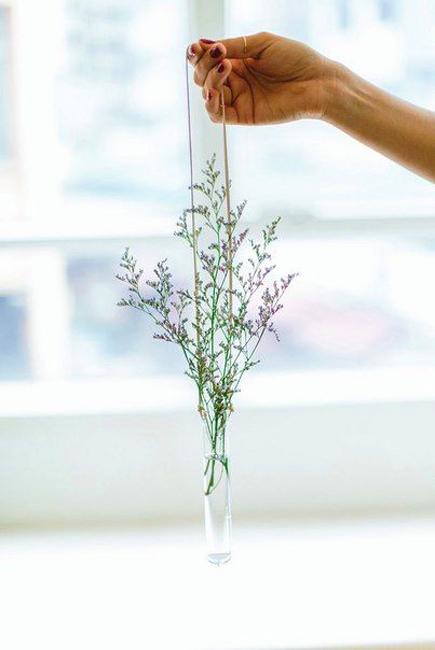 1. Flower arrangements in test tube vases
Recycling test tubes for decorative vases
Hanging home decorations in eco style
Lower cost is an advantage of decorating with flowers and plants. The designs in glass test tubes offer flexible options that help fit a work of art into an already well-decorated room. If you are trying to stay on a budget, search for eco gifts and cheap decorations, small plants are the perfect choices. Because you can quickly transform your miniature garden or change fresh flowers in glass test tubes, this way of accentuating a room brings another decorating advantage.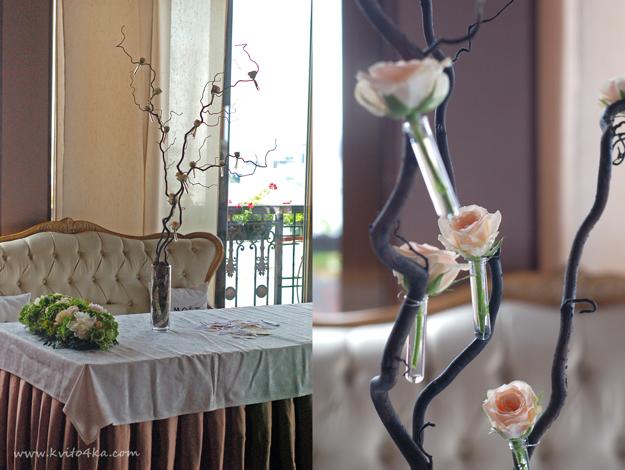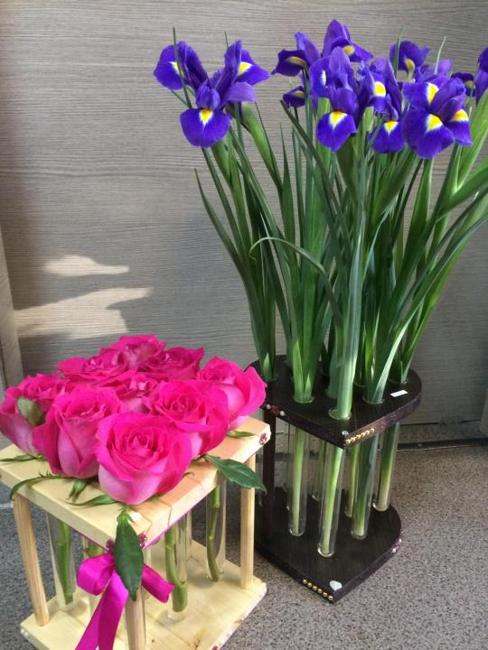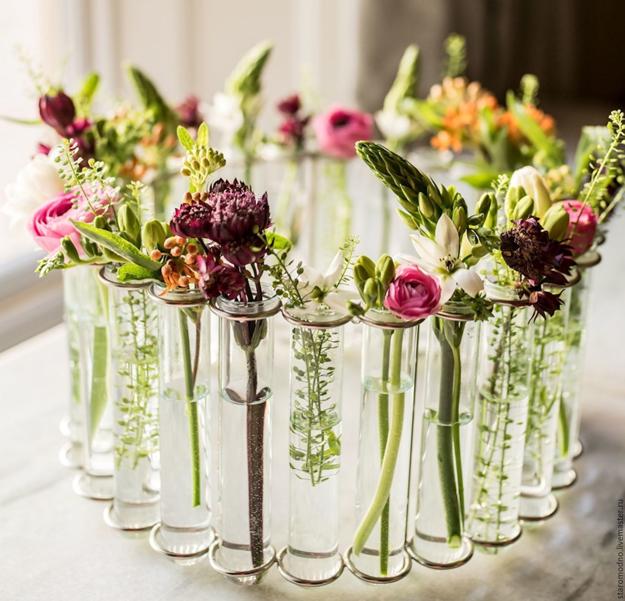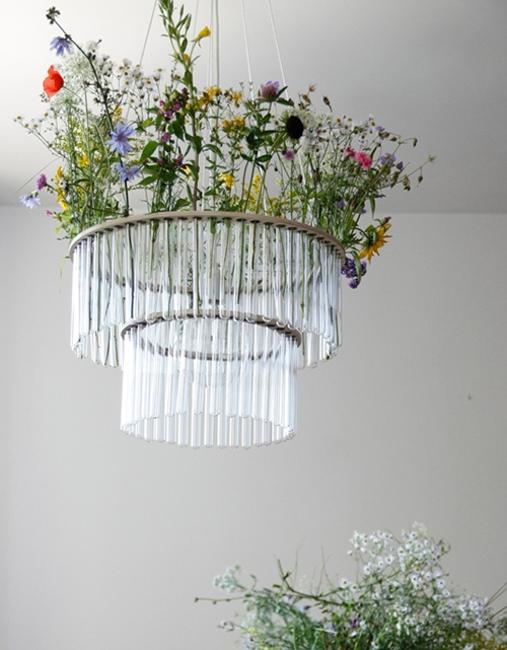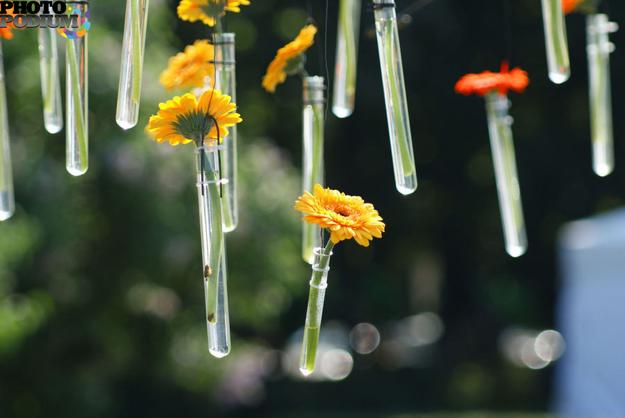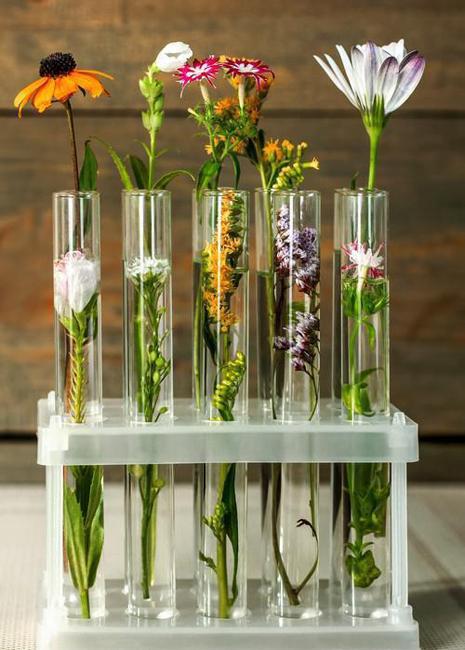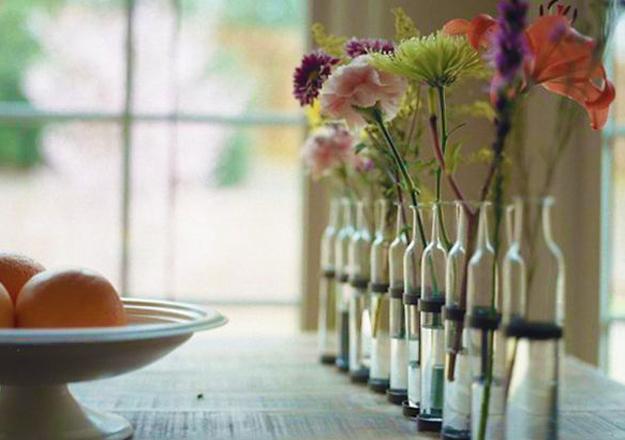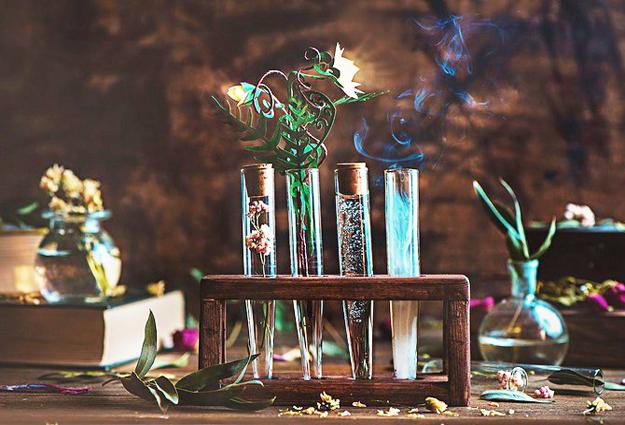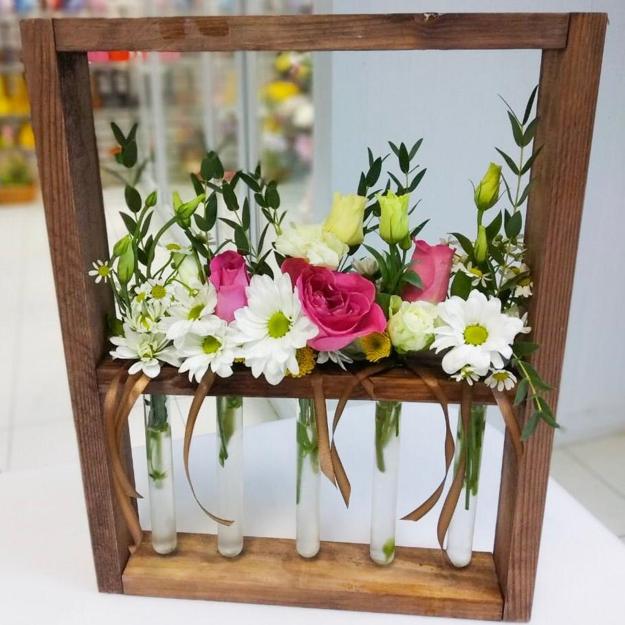 2. Growing plants in test tubes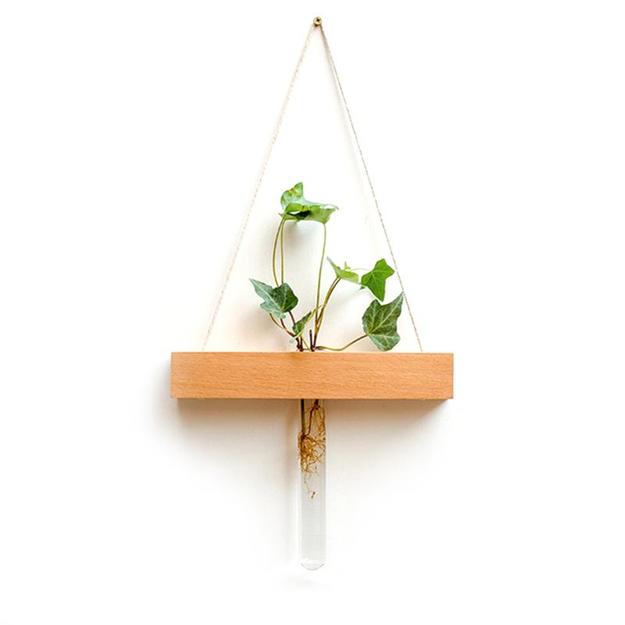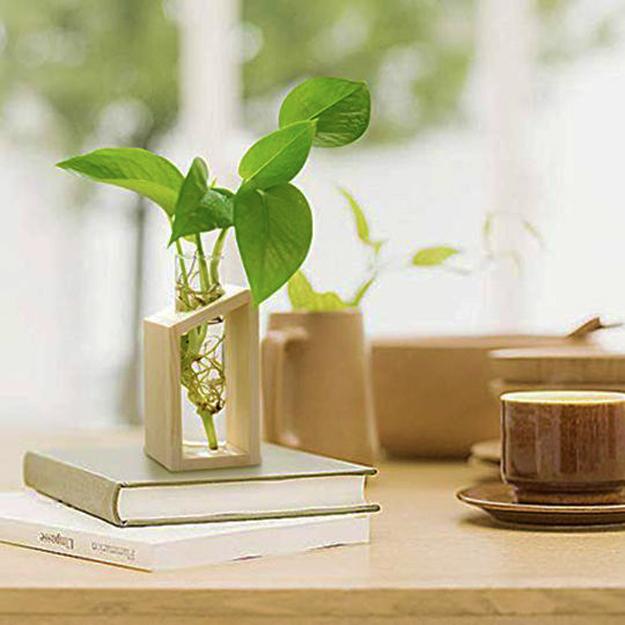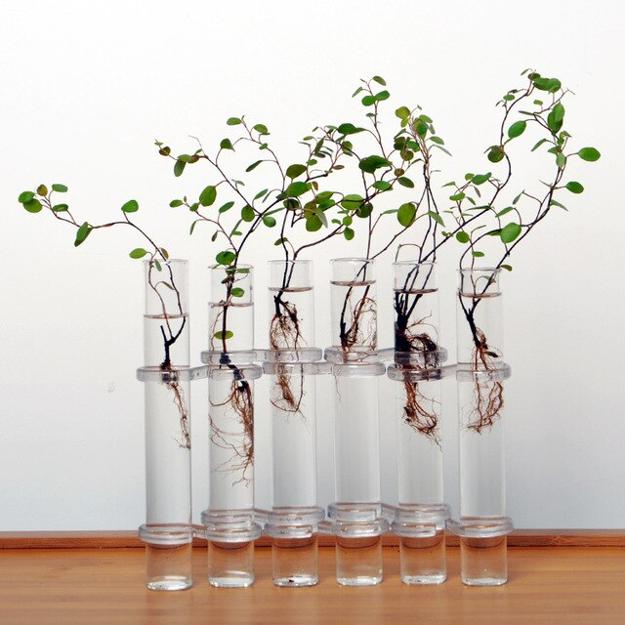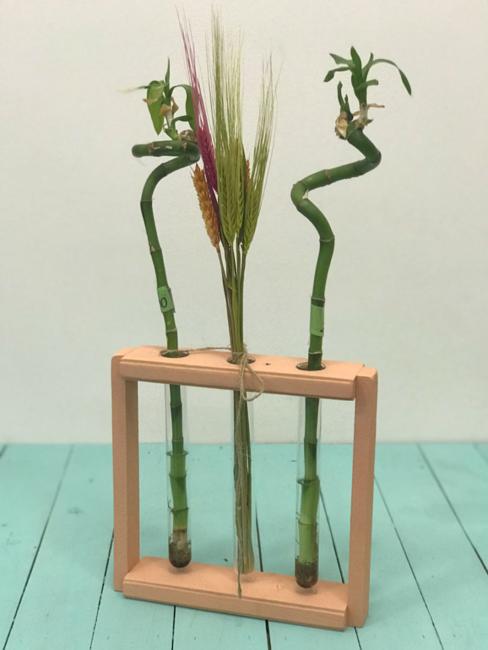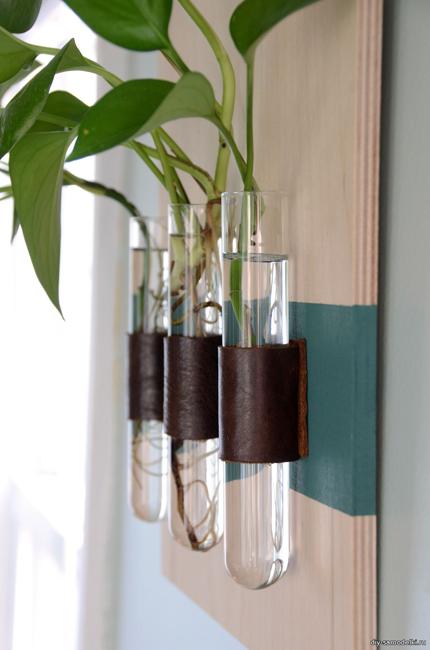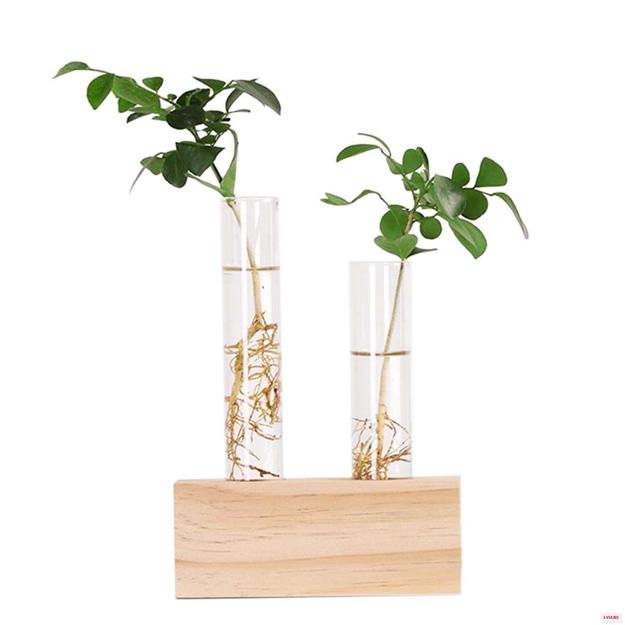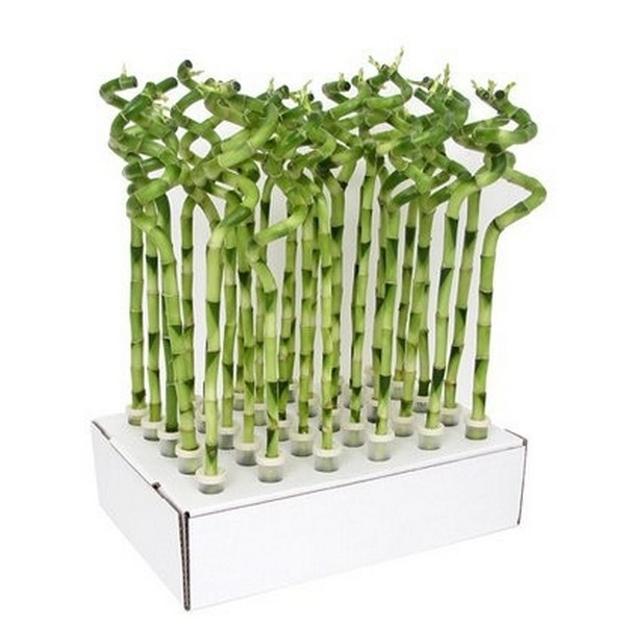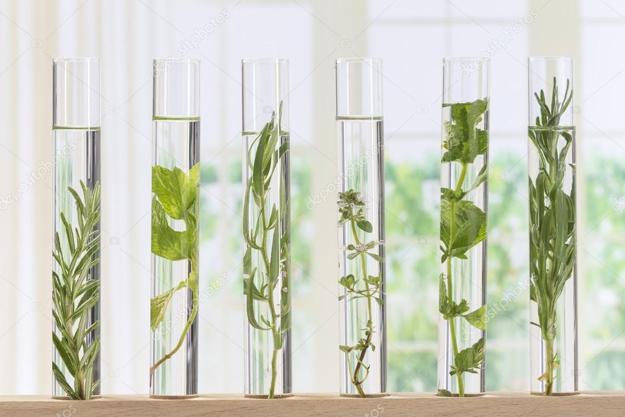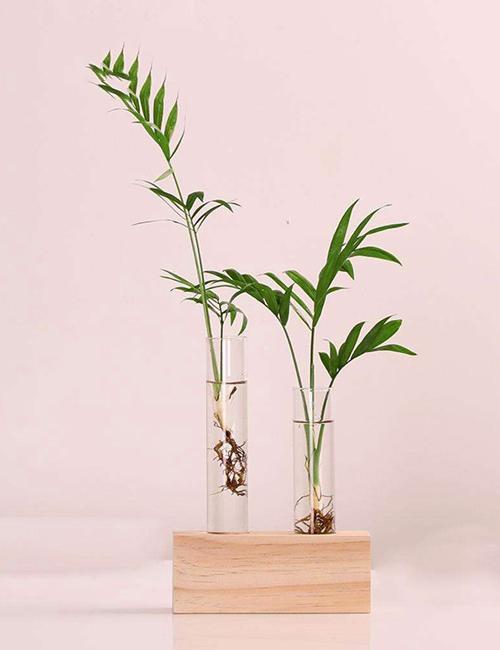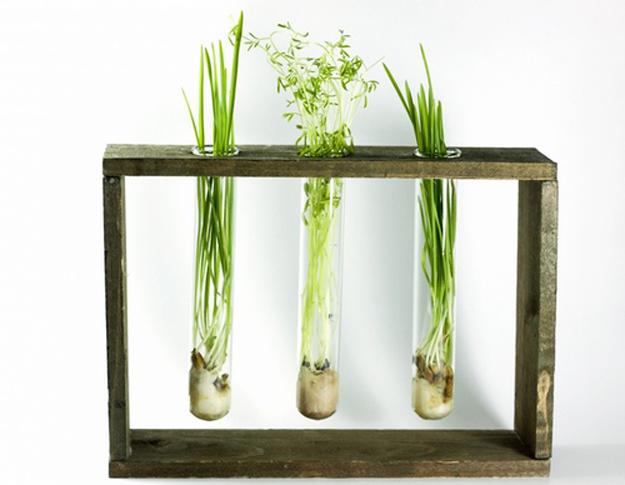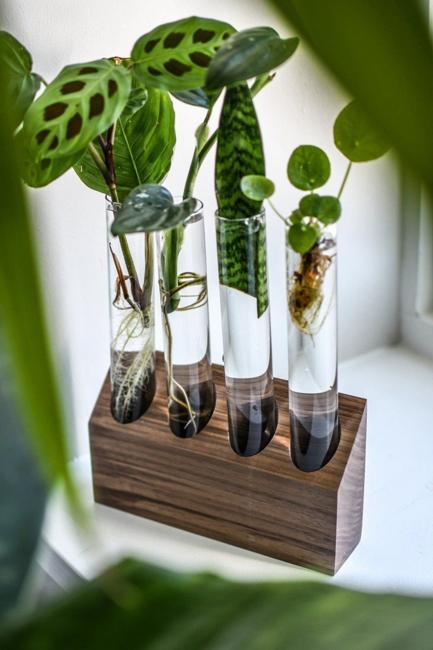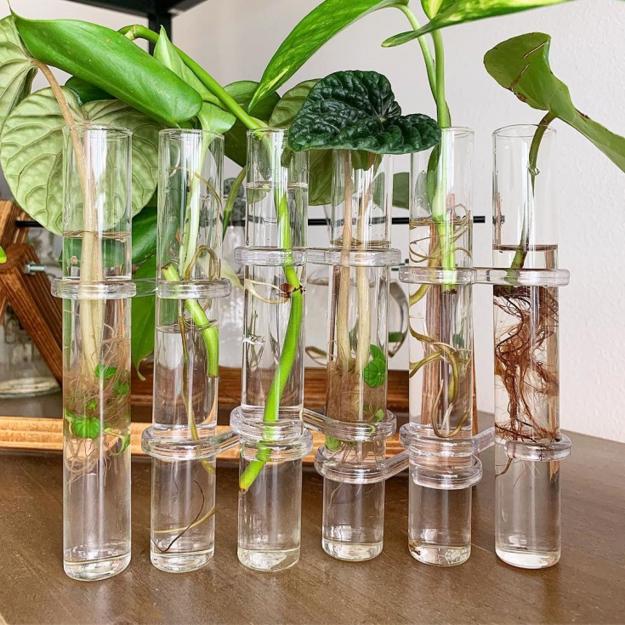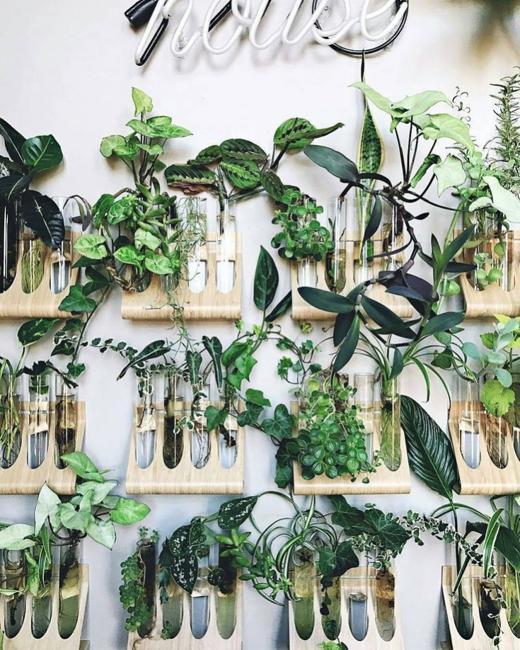 More from decorating with flowers

Fabulous designs take modern food decoration ideas to the next level blending innovative concepts with traditions and exploring new ways to...
and enjoy free articles sent to your inbox