Recycling for Affordable Room Decorating with Tulips, Original Vases and Flower Arrangements

Decorating Ideas

Plants and Flowers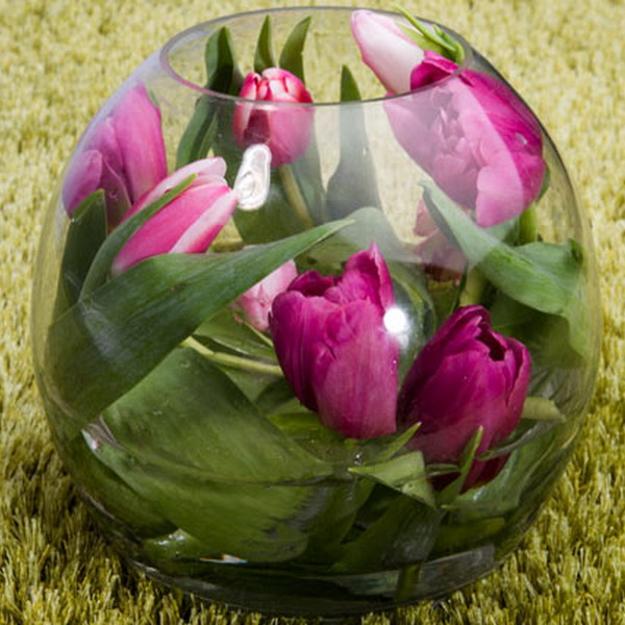 Beautiful flower arrangement in a glass vase, floating tulips
eco gifts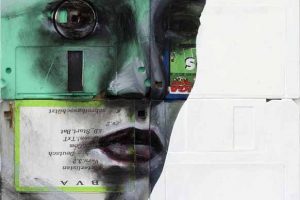 Recycling is an excellent way to save money and accentuate your room decorating with unique designs. Recycling and upcycling make home decorating affordable and fun. Homemade cheap decorations allow creating a beautiful, stylish mix of old and new items. Recycling shows your creative personality and artistic nature like nothing else. Lushome collections of original vases and beautiful flower arrangements offer fabulous inspirations for decorating with tulips.
Spring decorating calls for fresh design ideas blending traditional and innovative solutions. Staying with the basics and using a little imagination help create a stylish room decorating with beautiful flower arrangements. Unique vases are a fun way to stay on a budget while celebrating simple recycling ideas for spring decorating.
Spring flowers and yard landscaping ideas, beautiful tulip flowerbeds
Edible flowers, cooking and home decorating with tulips
Lush interior decorating with fresh flowers and Green accents
Original flower arrangements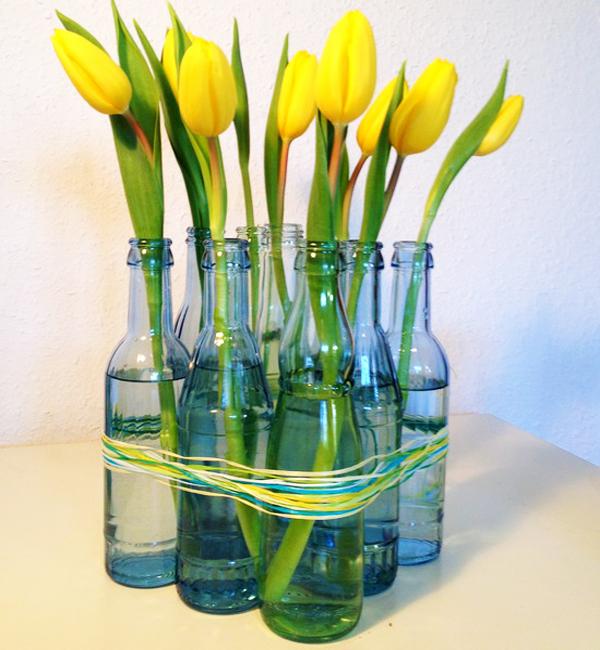 Beautiful flower arrangements make gorgeous decor accessories and eco gifts. Recycling and good design stay current while saving money. Inexpensive, but original vases with fresh flowers or items used as surprising containers for flower arrangements look amazing. Check out the creative vase designs below, get inspired, and use these spring decorating ideas for fun.
Recycling glass bottles for floral table centerpieces
Eco-friendly ideas for vases and planters
How to recycle plastic bottles for decorative vases
Wicker baskets, metal containers, glass bottles or adorned with paint or lace planters turn into bright containers for spring flower arrangements. Tulips look spectacular with all other spring flowers, branches, and moss. Glass bowls and ceramic vessels work great as original vases giving a spring touch to table decor.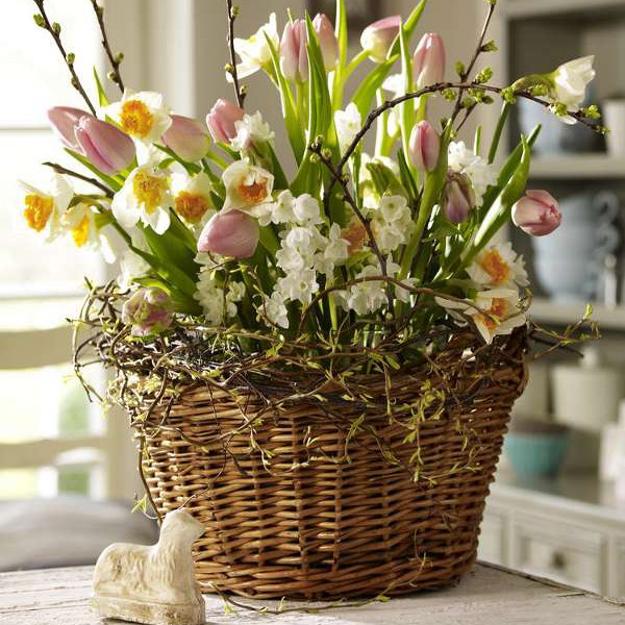 If you have a lot of small baskets, colorful plastic containers, glass bottles or metal things that can become vases, use them for creating unique decor accents and flower arrangements to celebrate creative and bright spring decorating. One large vessel or an impressive piece designed with a few small bottles look spectacular. Beautiful tulips in unique vases make room decorating easy and affordable.
Recycling old shoes for decorating with plants and flowers
Modern ideas for room decorating with flowers and green leaves
Beautiful table centerpiece ideas and unique gifts of preserved flowers
Get create, reuse and recycle what you have at home for fresh decorating with flowers. Turn old pieces into cute vases for flower arrangements giving personality to spring decorating with tulips. Even badly scratched metal bucket or watering can turn into an alternative vessel instead of landfill waste. Look at your old items with an open mind and discover treasures for beautiful flower arrangements.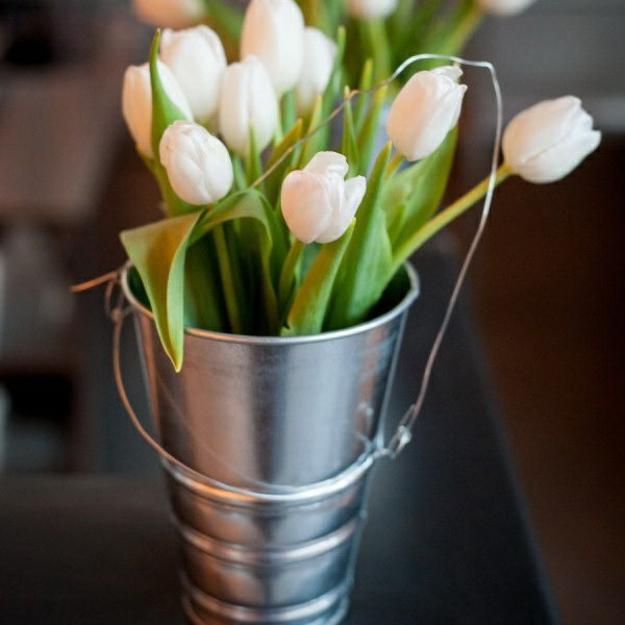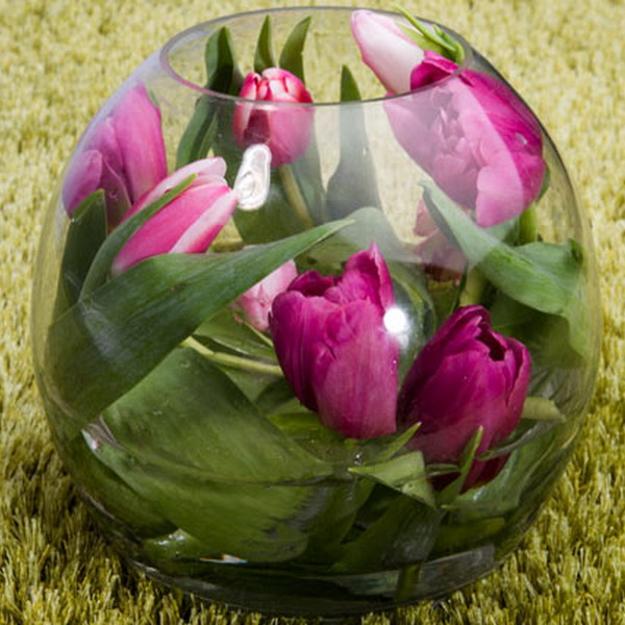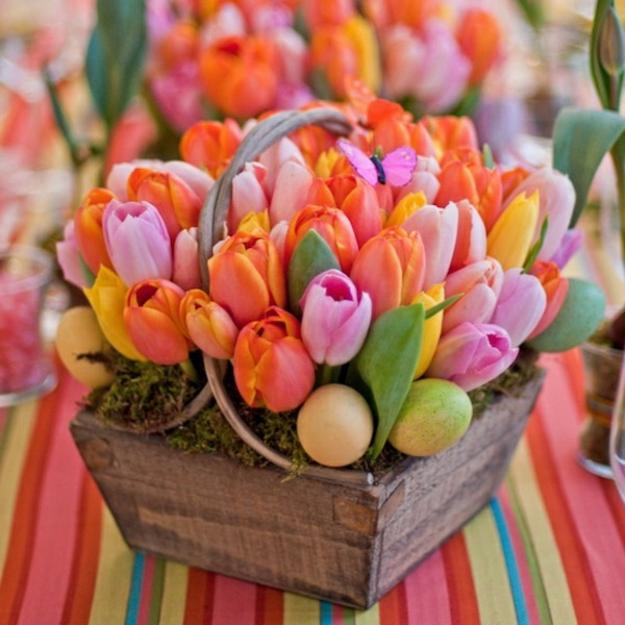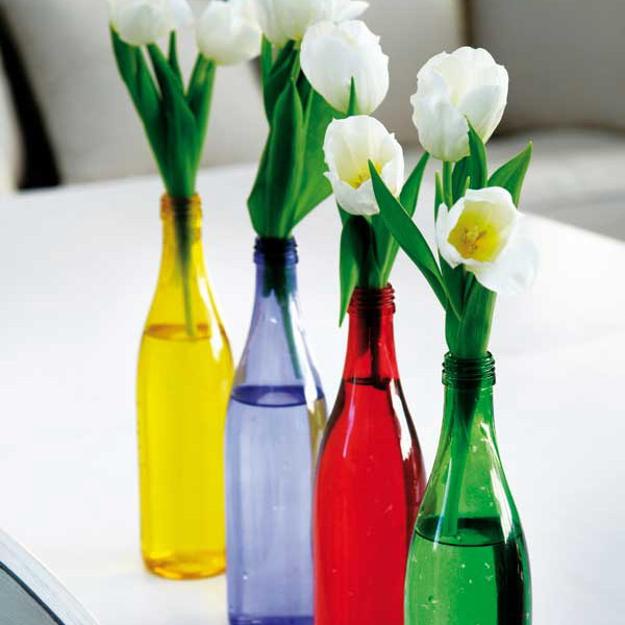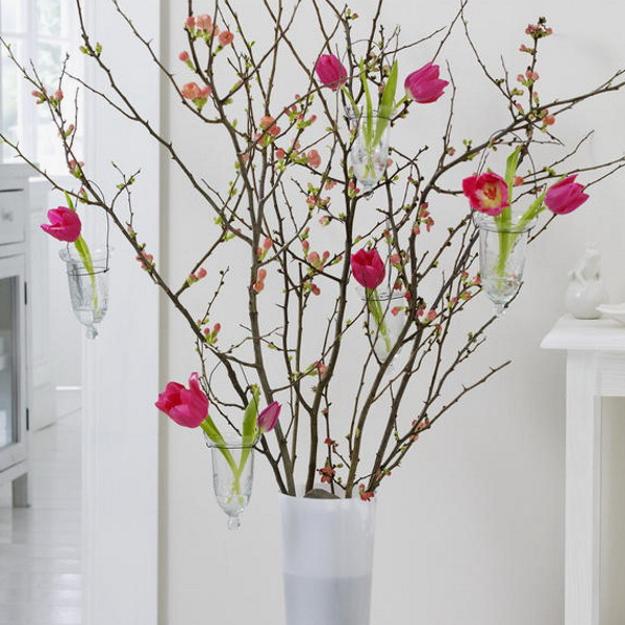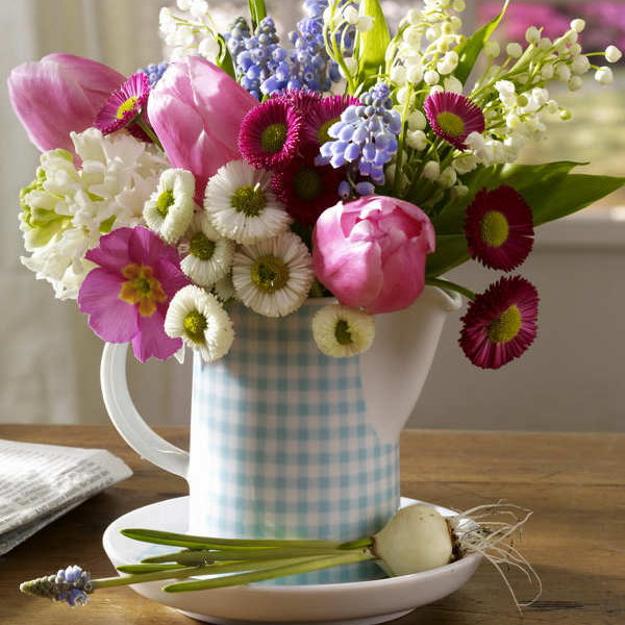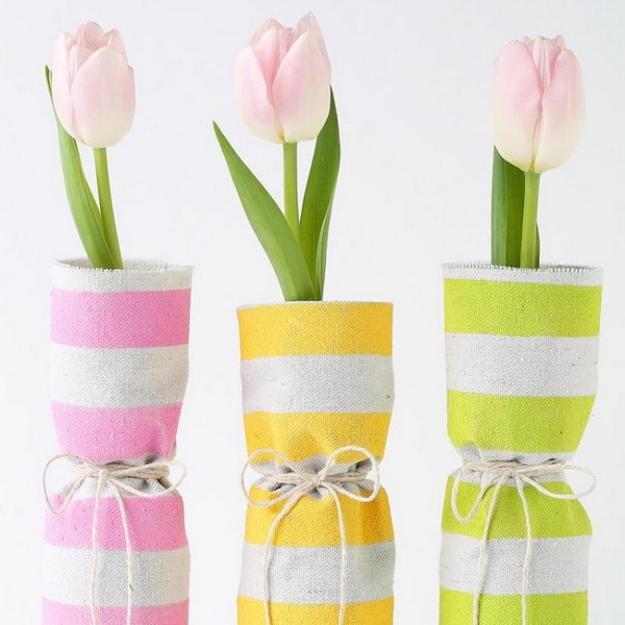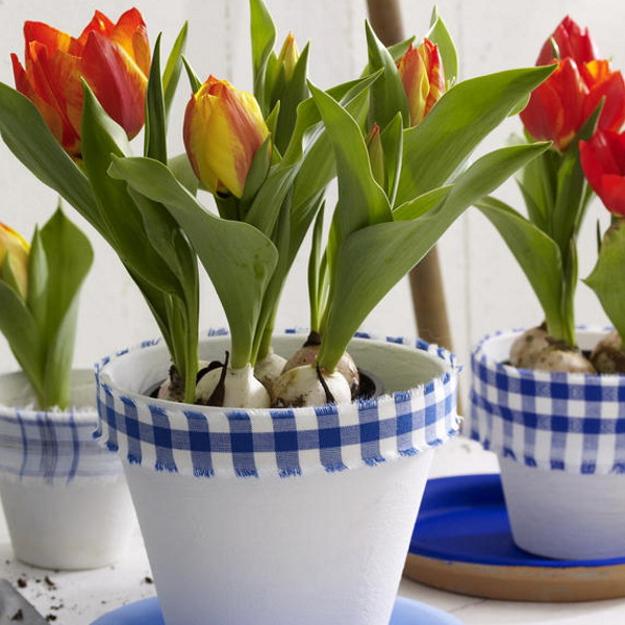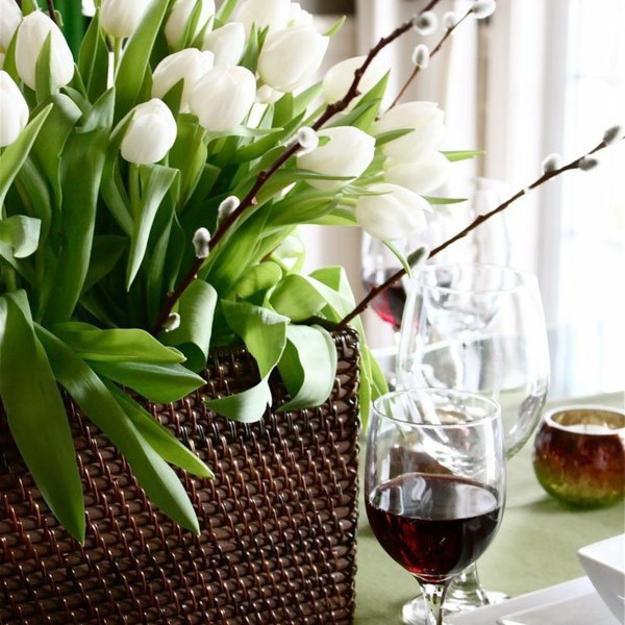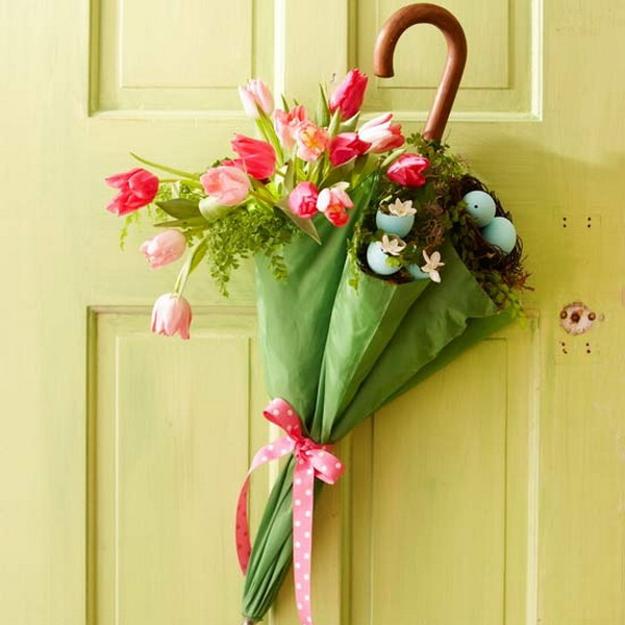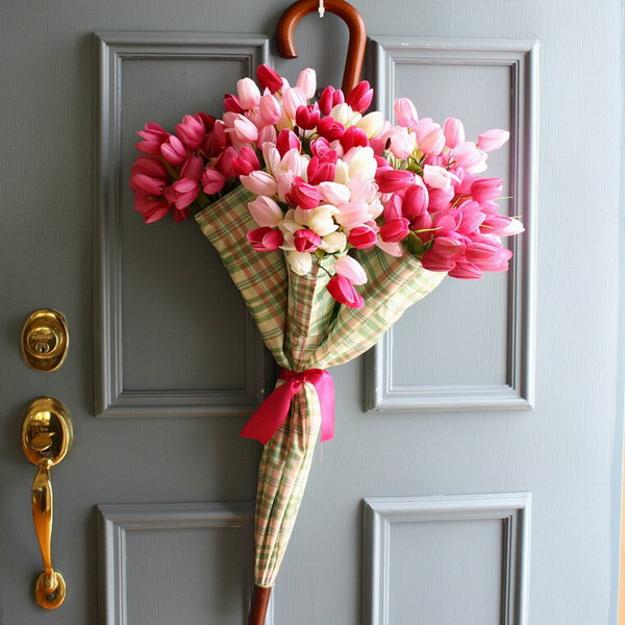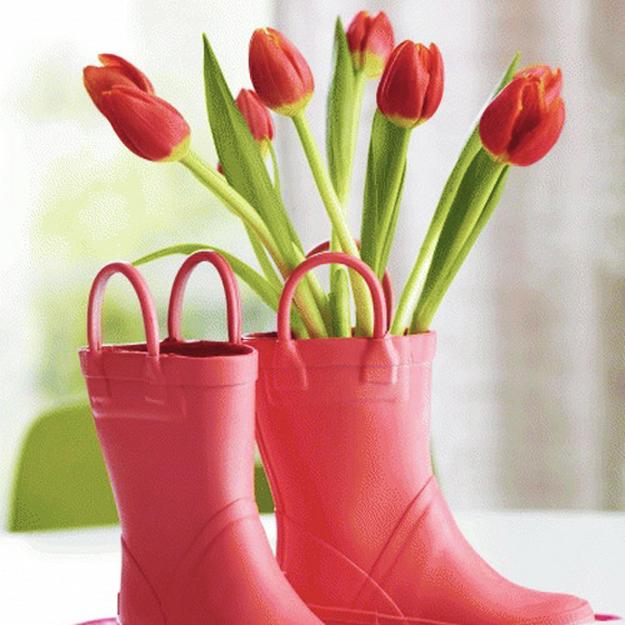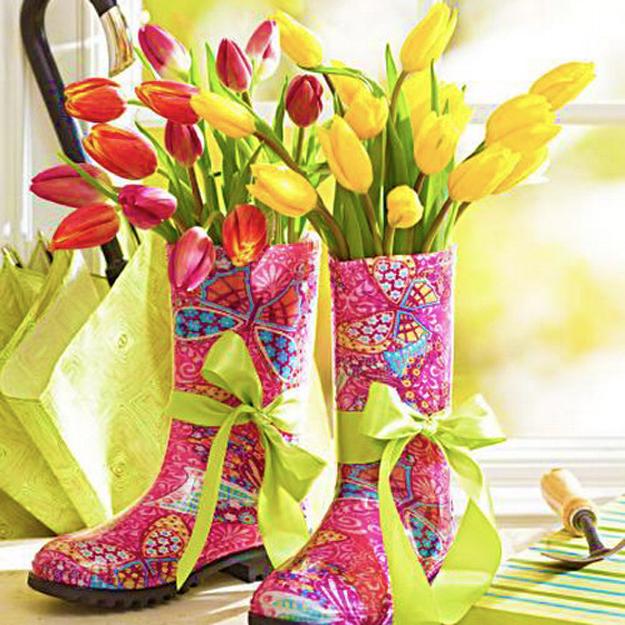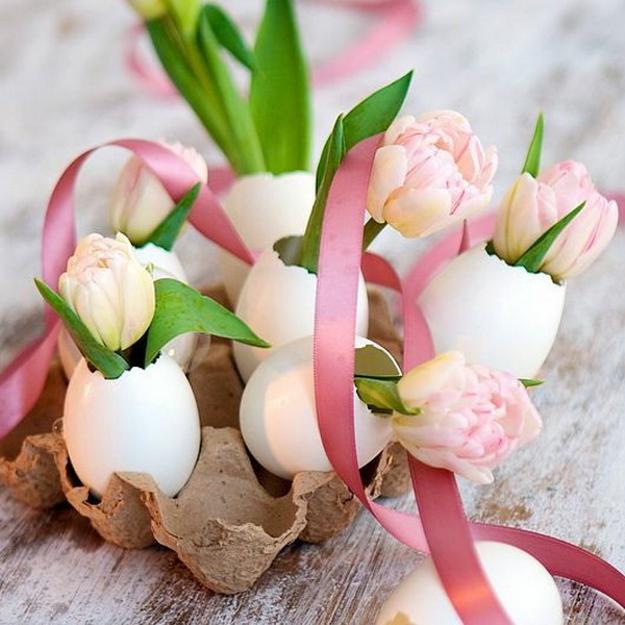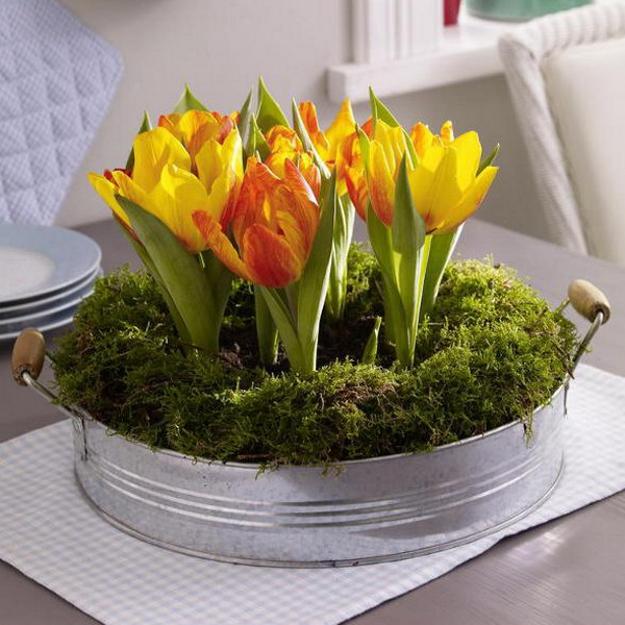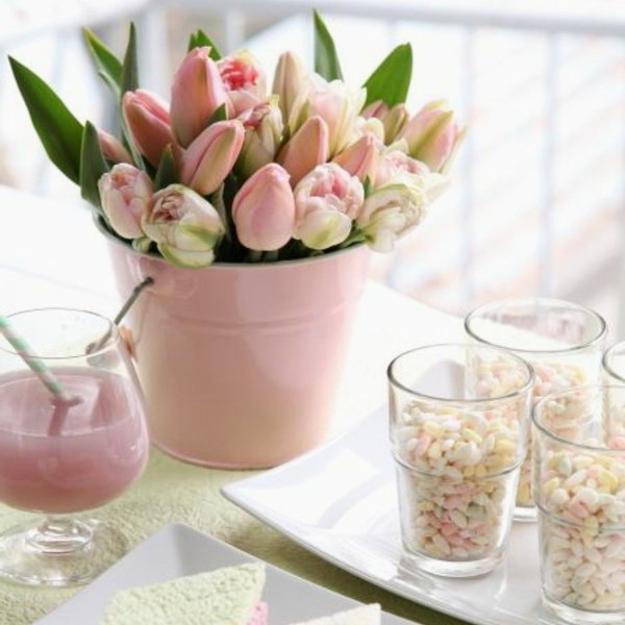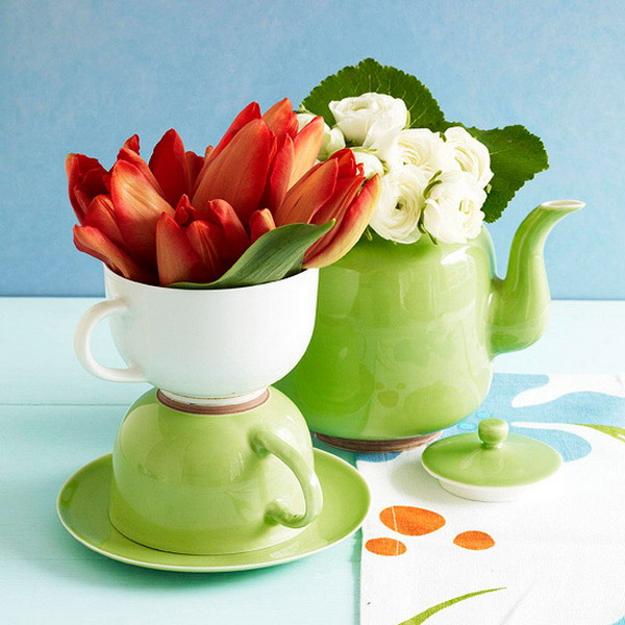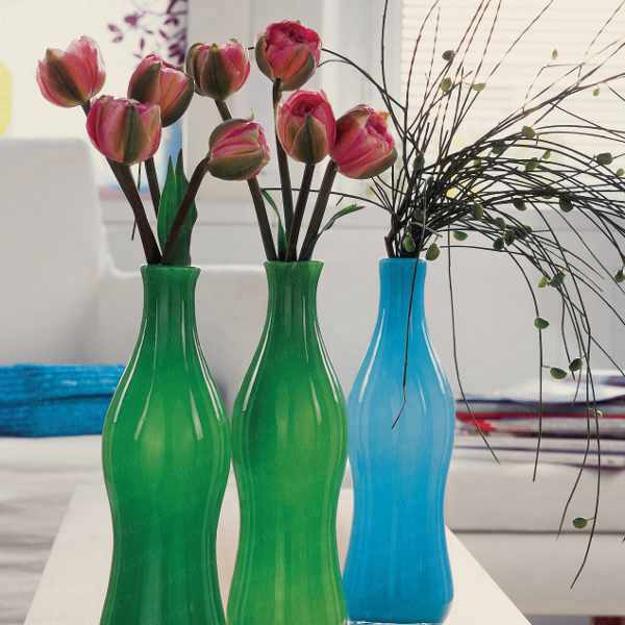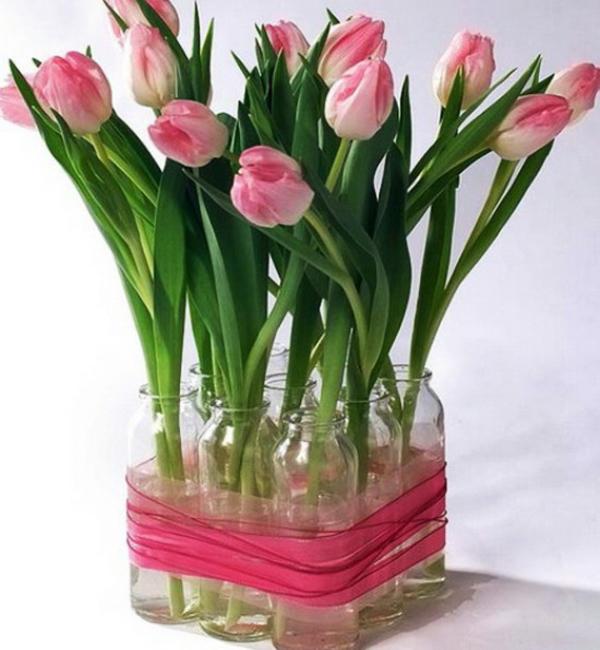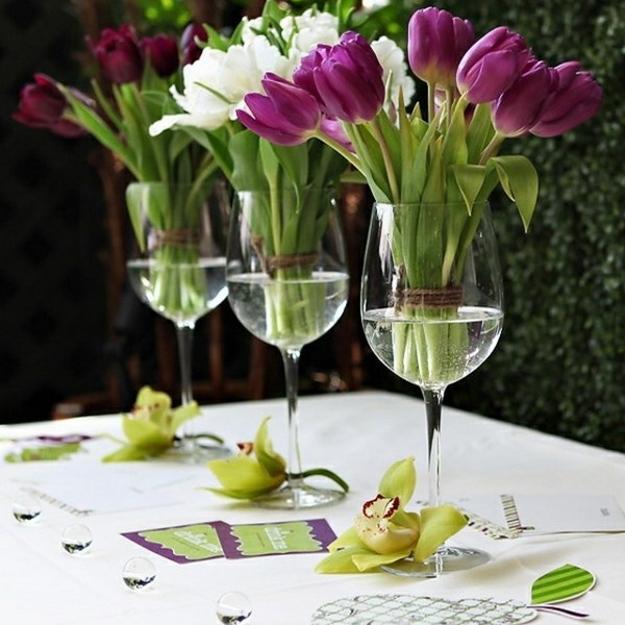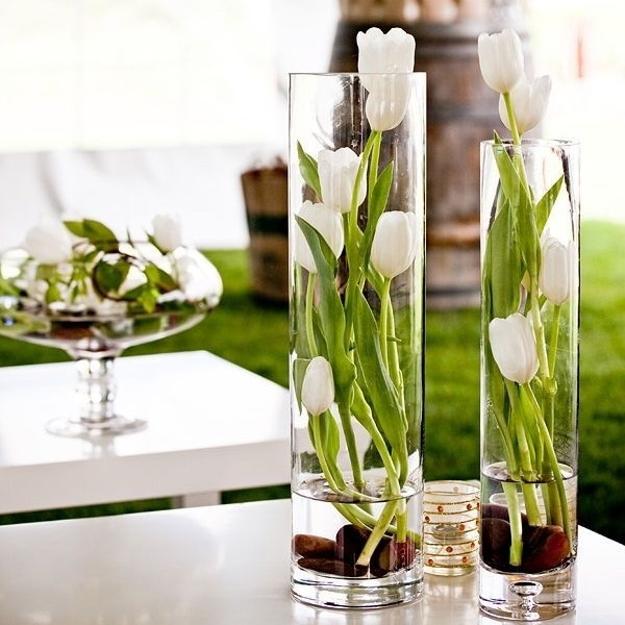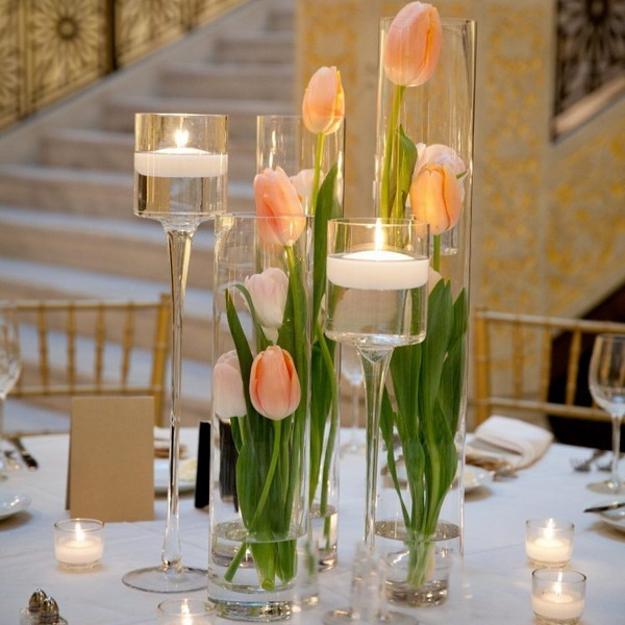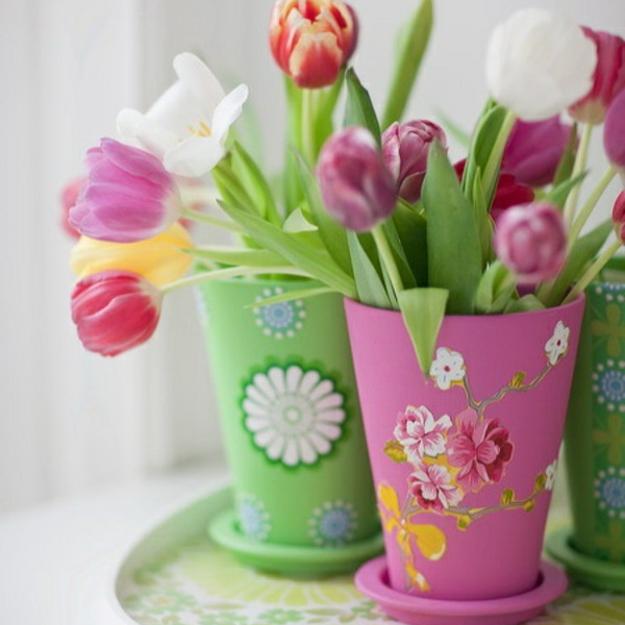 More from centerpiece ideas

Pink is one of the most ubiquitous and versatile Christmas colors that are perfect for elegant table decoration. The tender, pale...
and enjoy free articles sent to your inbox