Organize Cable Clutter and Forget Where Sockets Are, Retractable Extension Cords

Home Organization

Home Staging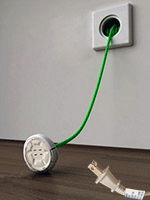 Retractable electric sockets
new design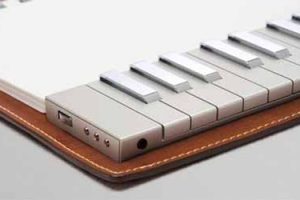 Organized cables help create attractive, neat, and pleasant home interiors. A safe and productive working environment in home offices or craft rooms requires good cable organization. Electric cords add an unattractive cluttered look to rooms and collect unhealthy dust. It is hard to design beautiful, inviting, and light living spaces without efficient home organization, hiding cables on the walls or under desktops.
Electric cables make rooms look messy. To design a free-of-clutter home, you can start with organizing your electrical cords, extension cords, and power cables and hide them behind appliances, TVs, computers, or under desktops attractively and creatively. However, hiding cables does not solve the problem of cluttered homes – dusty rooms collect unhealthy bacteria. Lushome brings fresh ideas for retractable extension cords that minimize the effect and turn messy rooms into organized and clean living spaces.
Here are exciting storage ideas for electric wires which allow hiding cables inside the walls or compact plastic containers. The modern approach to cable storage helps get rid of clutter and dust while attractively organizing home interiors. A built-in wire storage unit is convenient. It allows pulling the cable for moving appliances, lamps, or computer desks. After work, the storage units hide cables in the walls. A long power cord works as an extension cord with a socket. The wire storage unit has a safety cover and looks like an ordinary electric socket.
Clothing from closets for contemporary textile sculptures
3d home design and staging, Accord unique approach
Shoe storage for staging spacious entry
Build-in sockets and extension cords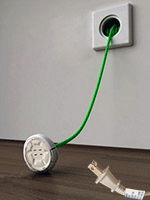 The electric wire storage unit features a simple design. It offers more flexibility for room decorating and staging home interiors for sale. The storage unit has two sockets and allows organizing home cables neatly while moving room furniture, decor accessories, and lamps. The double socket connector cover is handy. The wire storage design is safe even for young kids.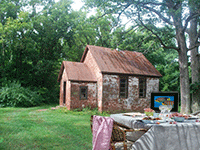 The built-in retractable electric cable design is safer than power cords which create clutter on the floor. The built-in storage ideas are helpful for seasonal home decorating and outdoor projects. The retractable extension cord is practical and very convenient for organizing and hiding cables.
The retractable extension cord helps change room furniture placement, moving items for a party, holiday decorating, and home staging. Easy repositioning of decor accessories or home appliances, computers, or lamps is another plus. Often there are no extension cords at hand when it is necessary to move furniture or lighting. Cable pulling mechanisms and built-in wall storage solutions solve these problems quickly.
The built-in wire storage unit with the retractable cable connection is excellent for decluttering, organizing, and space-saving interior decorating. The neat, original built-in design allows home furnishings, mainly lighting fixtures, appliances, TV sets, and computers, anywhere in the room, away from the wall sockets, and creating attractive, comfortable, and organized interiors.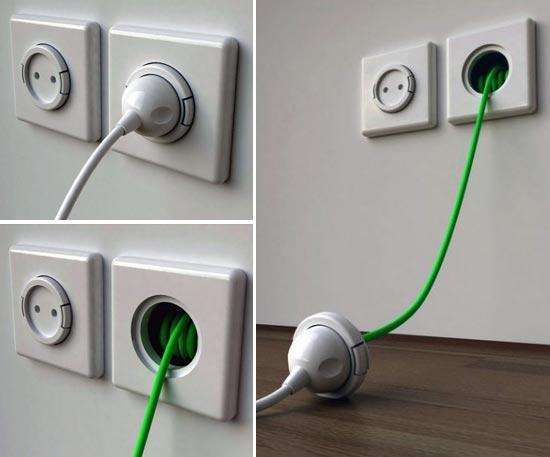 Space-saving cable organization
The built-in wire storage unit with a retractable extension cord can be helpful in any room, in your garage, or kitchen. It is handy to rearrange home office furniture, move TVs, tables, or floor lamps in living rooms, and create new layouts. The retractable extension cords help organize cables and declutter spaces. The design makes it is easy to try various interior decorating ideas and experiment with furniture placement and new lighting design.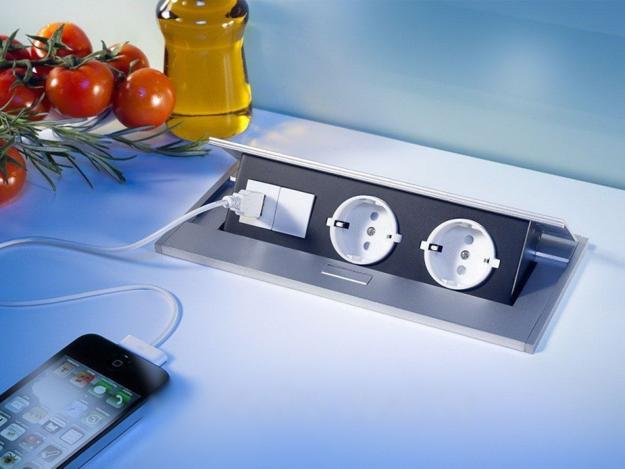 Modern ways to organize cables
A retractable power cord in the garage is more convenient than ordinary extension cords. A built-in wall extension cord is a superb idea for indoor and outdoor projects. It is nice to take small electrical appliances, TV, or computer and use them outdoors in summer. You can hide a retractable extension cord in the wall and keep your home interiors and outdoor living spaces neat and beautiful. Convenient and simple, the built-in wall wire storage unit offers a practical and space-saving design for organizing home cables, improving interior decorating and home staging, and creating clutter-free homes.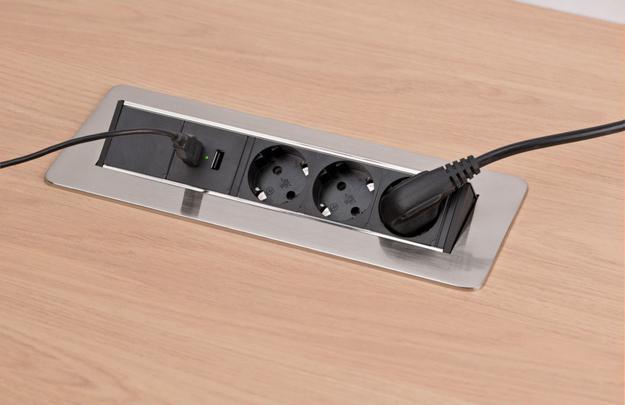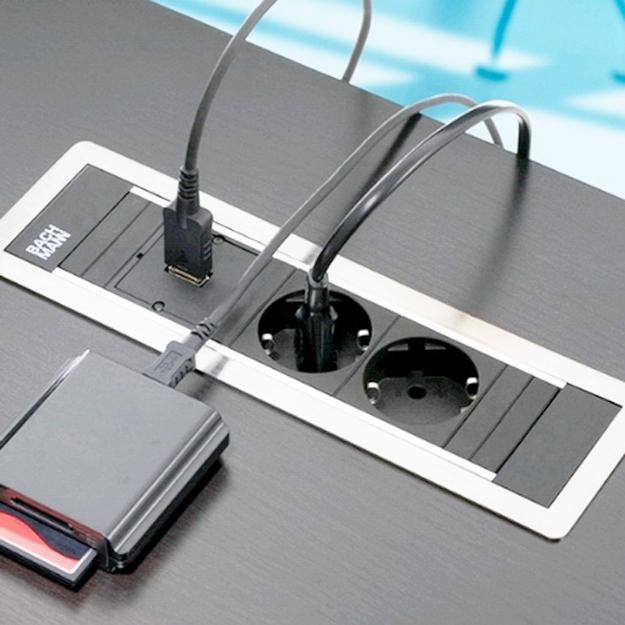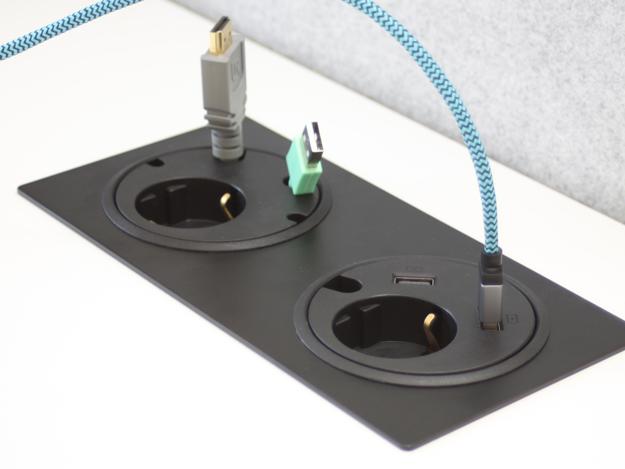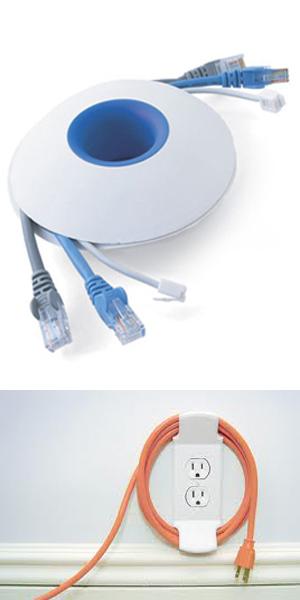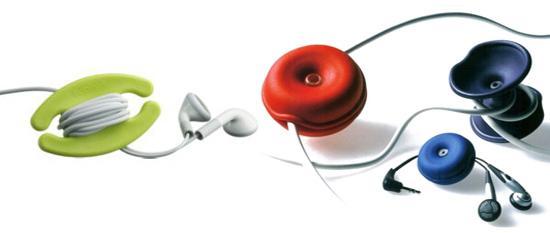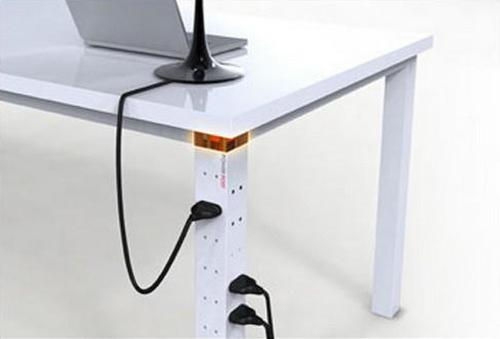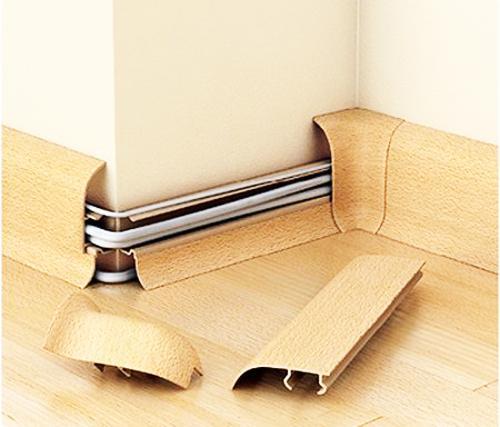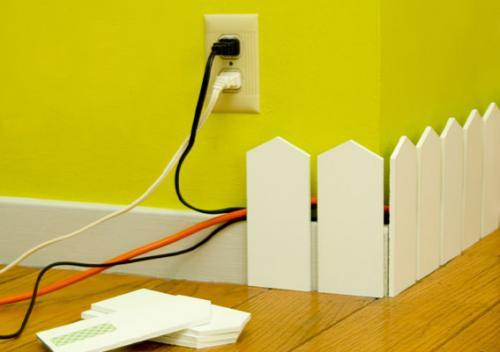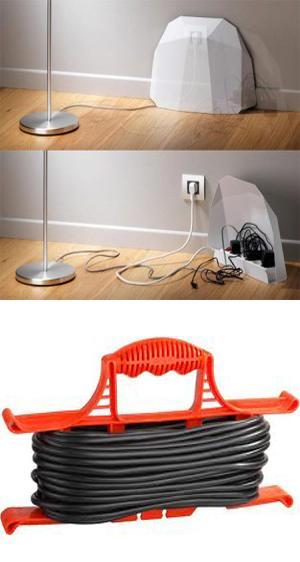 More from home staging tips

Modern interior design trends come and go, and it is impossible to change your home interiors fast enough following them. To...
and enjoy free articles sent to your inbox