20 Creative Modern Ideas to Transform Small Balcony Designs

Fun Rooms

Interior Design Ideas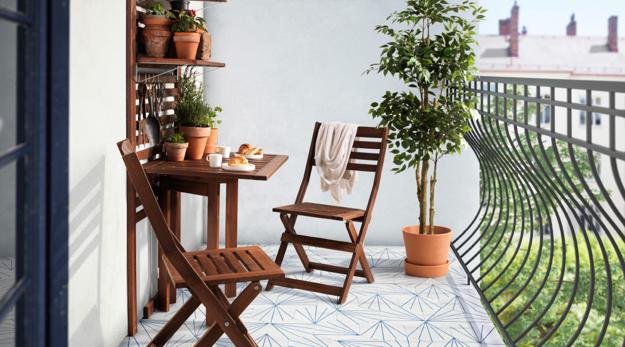 Space saving ideas and compact outdoor furniture for small balcony decorating
balcony decorating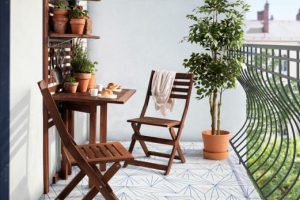 Small balcony designs can be transformed into lively outdoor spaces which help connect home interiors with the nature. Small balcony designs are great extensions of your living rooms and bedrooms, offering creative ideas to enhance your home interiors. Lushome shares a collection of modern ideas for decorating small balconies and turning them into beautiful outdoor retreats.
Small balcony can look attractive and stylish if it is not used as a storage room. Small balcony designs calls for clutter free, light and functional decor to create peaceful outdoor rooms to enjoy fresh air and sunshine. Beautiful balcony designs create an impressive look and increase home values.
It is possible to transform even tiny areas and small balcony designs into attractive, relaxing and entertainment outdoor seating areas. Here are few ways to brighten up your small balcony designs and turn small spaces into a wonderful and unique.
15 Green decorating ideas for outdoor rooms, spring decorating for small balconies
33 small balcony designs and decorating ideas for outdoor seating areas
Small balcony designs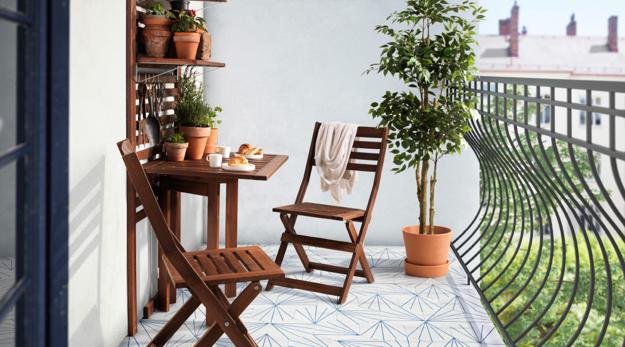 Good clean up is required before you start your balcony decorating. Remove all the items you do not need on your balcony and use only compact outdoor furniture, perfect for small balcony designs.
Invest into comfortable and space saving furniture for small outdoor seating areas. A corner furniture can help maximize small spaces and create pretty furnishing. Attractive outdoor furniture, decorative accessories, like plants and flowers in planters, curtains, cushions and pillows can turn the complete feel of the small spaces into romantic outdoor seating areas.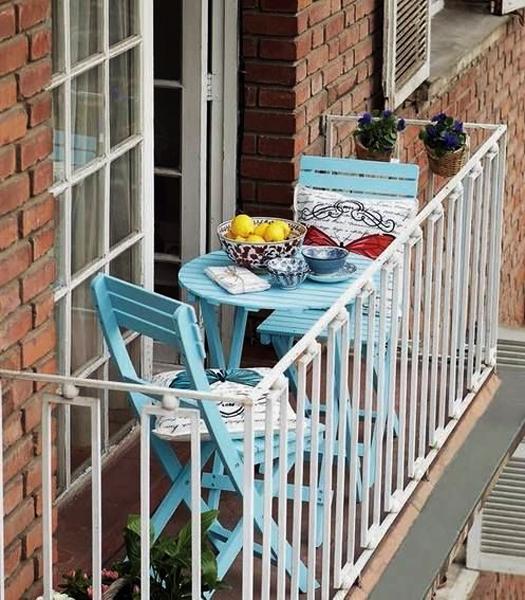 Garden benches are perfect outdoor furniture pieces for narrow and small balcony designs. Two folding chairs on either side of the bench add charm to balcony decorating and create  additional seating for guests.
22 small balcony decorating ideas increasing home appeal
30 small balcony designs in simple and beautiful Scandinavian style
Small balcony designs call for quiet, soothing, light and neutral colors. Soft white and light gray color tones, pale green and blue colors are perfect. Warm yellow, orange, peach, pink and red colors can be used as striking accents. Planters with flowers and outdoor lanterns can give the final touch to the cozy beauty of small balcony designs.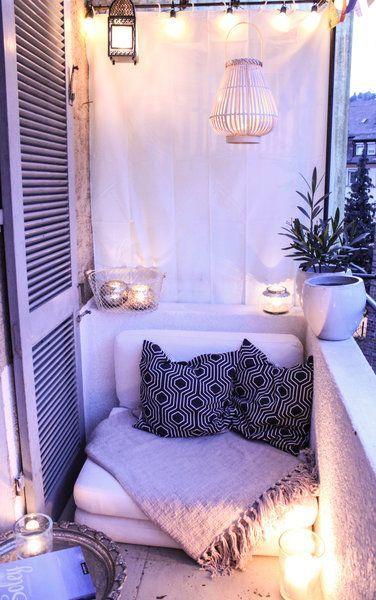 Transforming your small balcony into useful and attractive outdoor rooms is not a very difficult task. Go Green creating a charming retreat utilizing small spaces in an elegant and pleasant ways. Plants are excellent, Green and cheap ideas for outdoor home decorating. Plants and flowers bring life into small spaces and beautify small balcony designs. Hanging planters are space saving accessories that give a European feel to your outdoor rooms.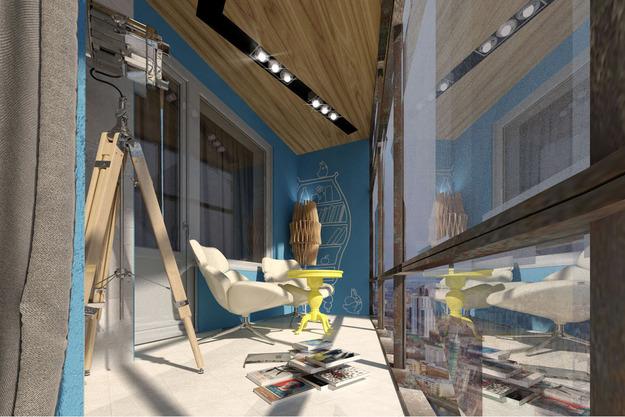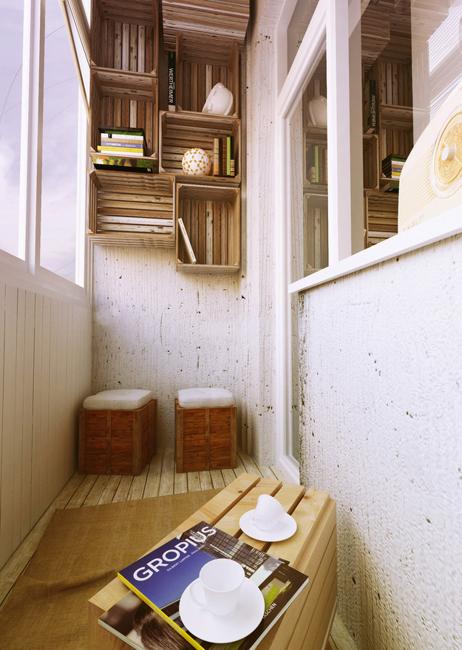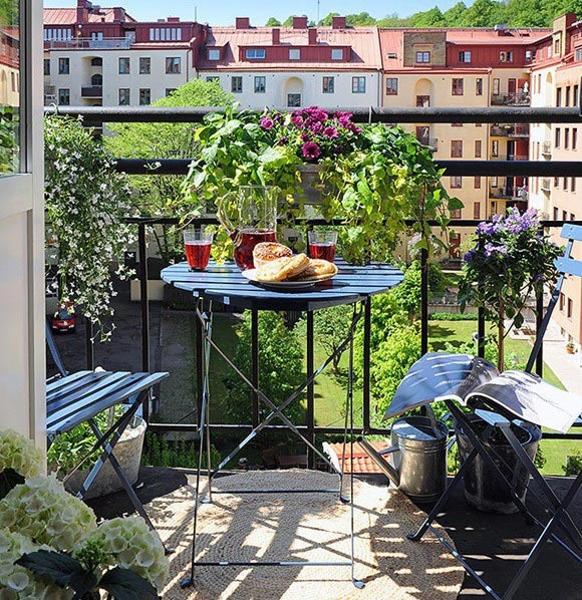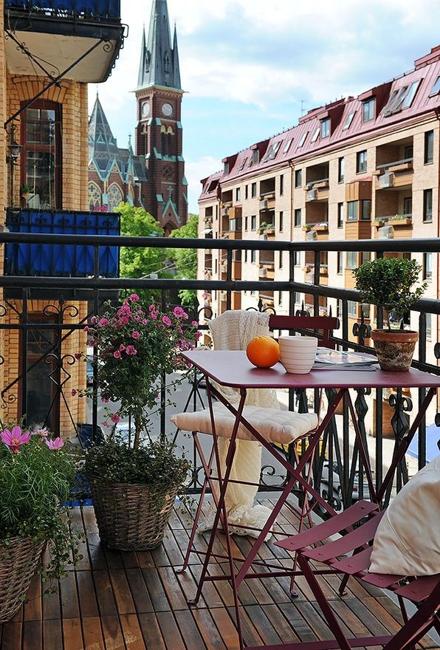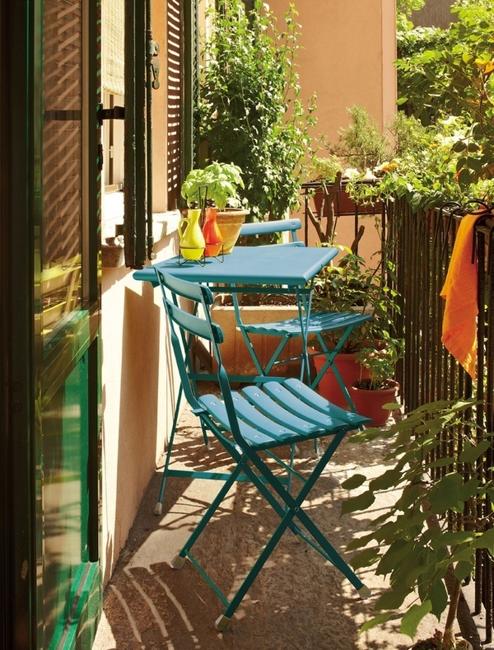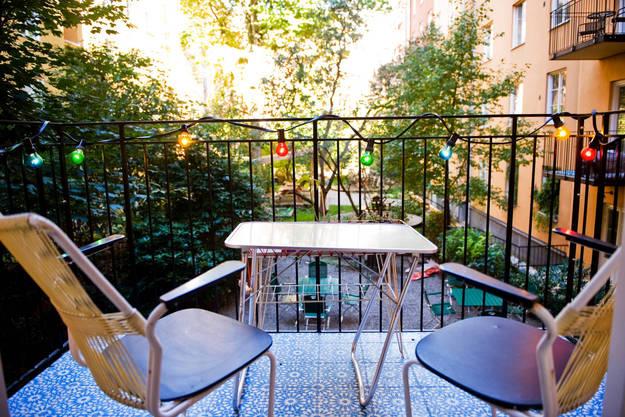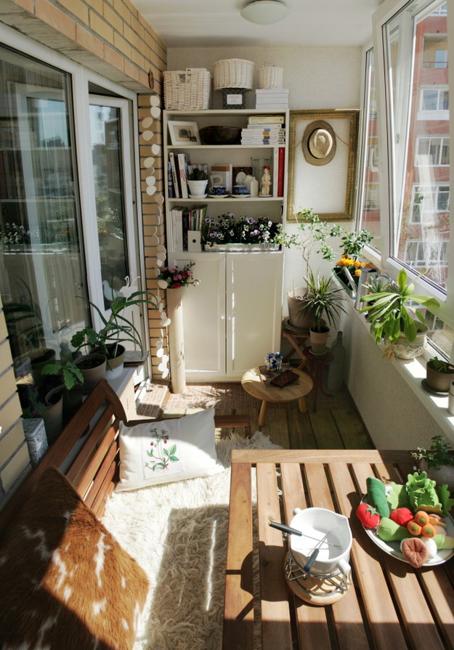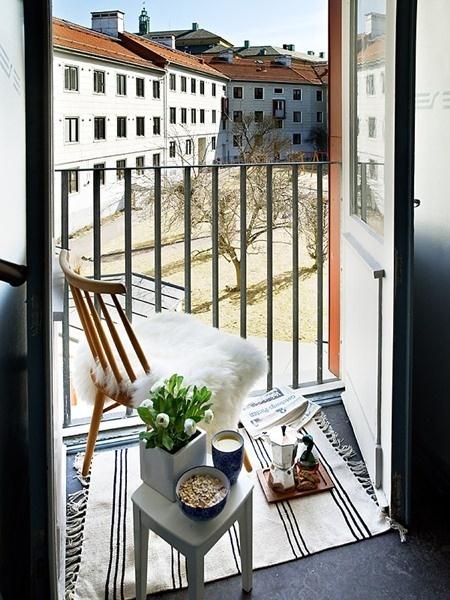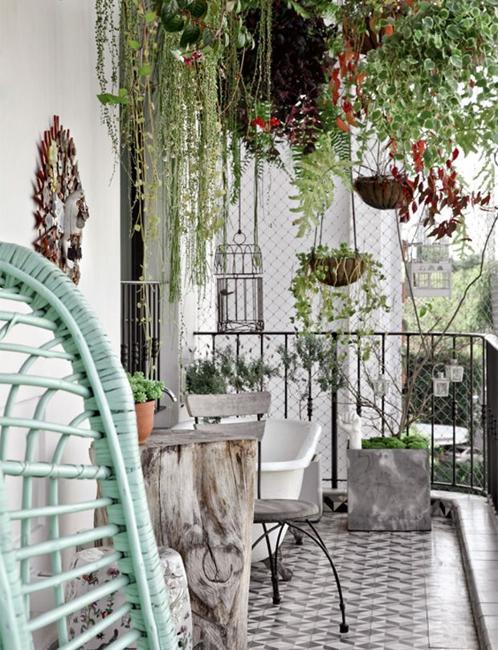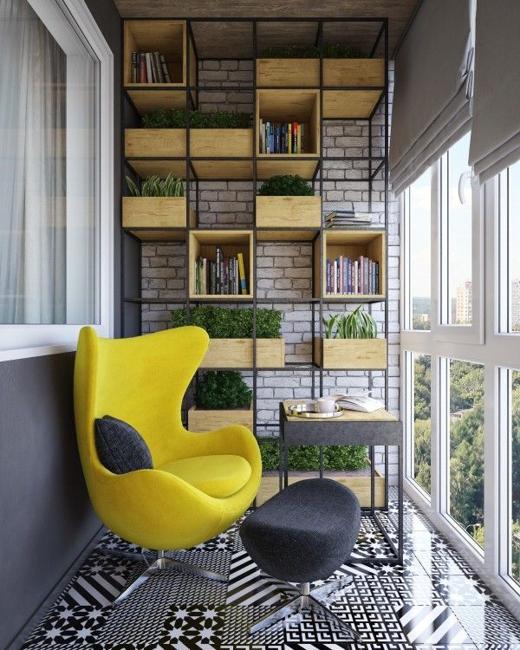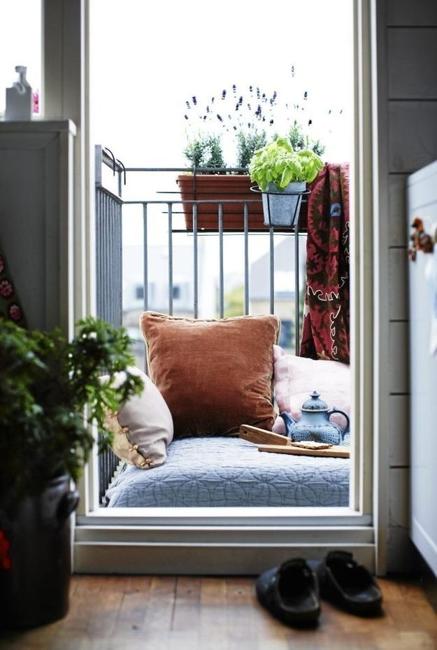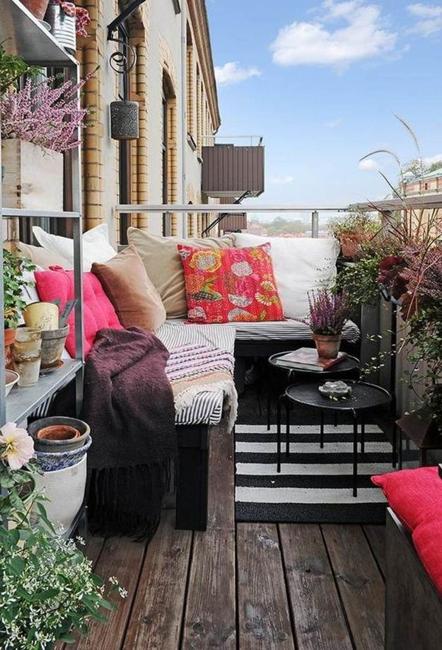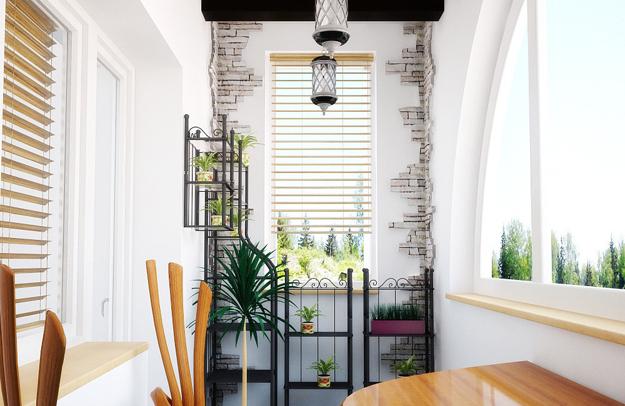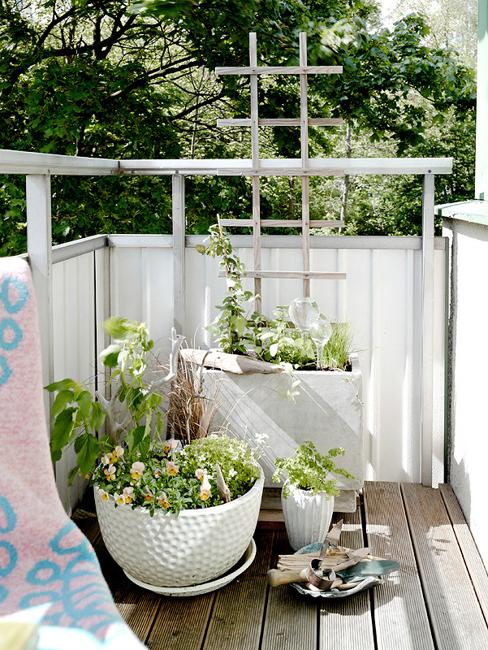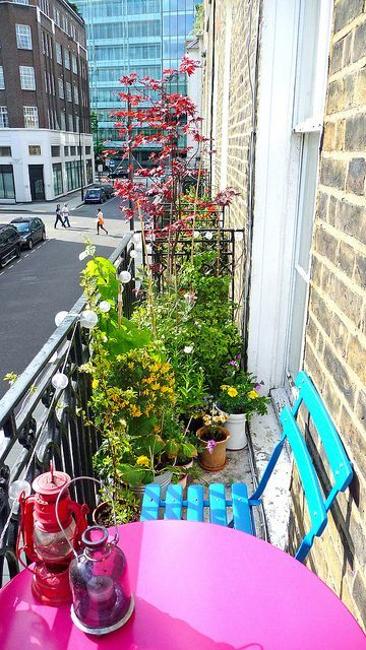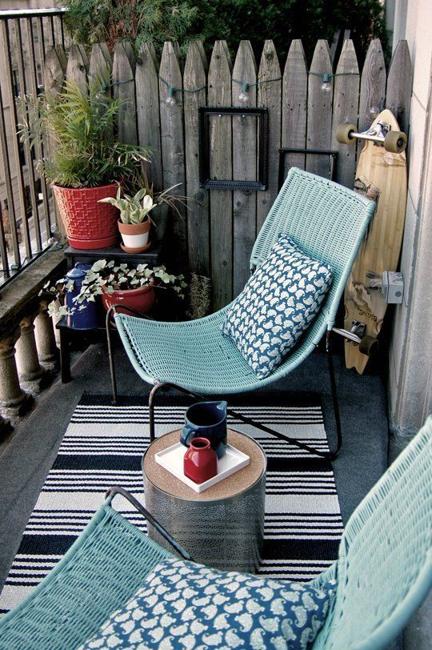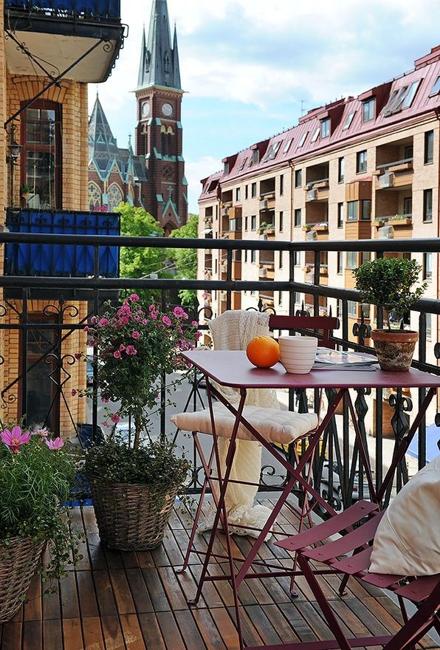 Outdoor rooms with fireplaces are a beautiful trend in creating comfortable outdoor living spaces that stretch home interiors, make houses feel...
and enjoy free articles sent to your inbox