Modern Interior Design with Spiral Stairs, Contemporary Spiral Staircase Design

Interior Design Ideas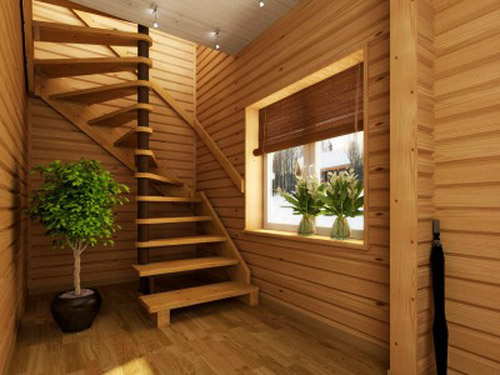 staircases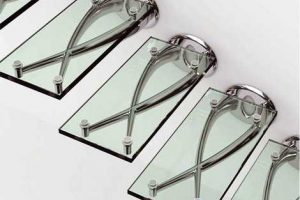 Antique and contemporary, metal and wooden spiral stairs look gorgeous in two floor homes and two level apartments, bringing impressive architectural elements into modern interior design, attractively connecting living spaces and giving unique character to rooms.
Metal and wooden stairs come in various sizes and designs. Antique wrought iron and wooden stairs look charming. Contemporary spiral staircase designs blend concrete, wood, stainless steel, glass and wrought iron stair railings and steps, creating amazing combinations for modern interior design.
Antique and contemporary, metal and wooden spiral stairs are very decorative. Spiral Staircase design is functional and space saving solution for small home interiors. It is a striking architectural element that add an interesting accent and glamorous look to modern interior design.
15 beautiful staircase designs, stairs in modern interior design
16 interior design ideas and creative ways to mazimize small spaces under staircases
Contemporary spiral staircase
Beautiful wooden spiral staircase, modern interior design ideas, solid wood stair treads
Spiral staircase design is great for old and modern houses. Spiral stairs are ideal for small spaces, offering a very attractive alternative to ordinary stairs design.
Metal, glass and wooden stairs for contemporary interior design bring various materials and their combinations. Wood stairs with wrought iron stair railings and wooden or glass parts with metal stairs look stylish, offering perfect ideas for modern interior design.
Wooden spiral staircase with metal parts, contemporary interior design
Thanks to the wide variety of materials, their combination, stairs sizes and details, it is easy to find the best spiral staircase design for your home.
Cheap high impact home decorating ideas
Feng Shui tips for staircase desgn and good Feng Shui placement
Advantages of spiral staircase design

Spiral staircase design takes less space than ordinary staircases. Spiral stairs are easier to install then  ordinary staircases. Simple contemporary spiral stairs are inexpensive and can be found in installation spiral stair kits. Time saving preassembled and prefabricated stairs are available also.
Unique free standing curvy staircase with metal stair riser and wooden stair treads
An attractive spiral staircase design is great as second staircase. Unusual and space saving spiral staircase design adds more comfort and value to your home, creating functional and inviting home interiors connection.
Modern storage ideas for small spaces, staircase design with storage
7 staircase storage solutions ad space saving ideas for staircase design
Disadvantages of spiral stairs

Spiral stairs are steeper and more difficult to climb. Spiral stairs design is almost impossible thing for elders, and it may represent a problem for large and overweight people also. Pre-assembled and prefabricated stairs are more expensive than ordinary staircases, and it adds to the costs of your metal or wooden staircase design.
Black and white spiral staircase with contemporary hardwood stair treads
Spiral stairs are beautiful, stylish and modern interior design ideas, but you need to spend some time for choosing the right spiral staircase design for your home so it would look harmonious with existing architecture. You may have some problems fitting them in your home spaces.

Pictures of metal and wooden spiral stairs from Italian companies AGA, MIRA, TRIO, PHOLA, MODUS.

Snowflakes are perfect Christmas decorations and eco gifts that you can make in an infinite variety of sizes and designs. White...
and enjoy free articles sent to your inbox