15 Beautiful Staircase Designs, Stairs in Modern Interior Design

Entry | Hall | Mudroom

Interior Design Ideas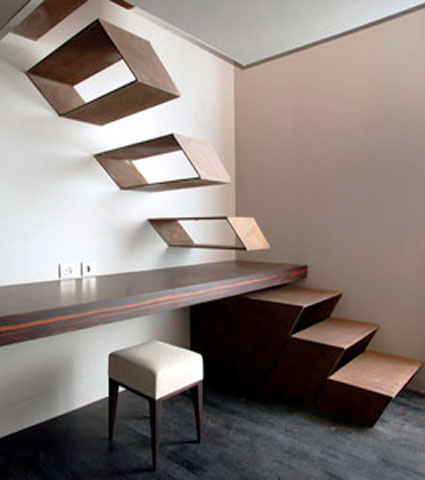 Wall shelves and woden stairs, modern interior design ideas
staircases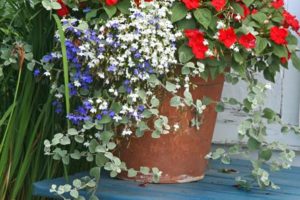 Beautiful staircase designs are true decorations for modern homes, townhouses and two or three floor apartments. Traditional wooden staircase designs and contemporary glass stairs are exquisite elements of modern interior design  and create more interesting rooms.
Staircase designs can be light and flowing, or multifunctional, providing valuable storage space under stairs. Large functional elements of modern interior decorating, stairs change home interiors dramatically.
Sometimes staircase designs are introduces as decorative element, that look like unusual book shelves, room dividers or wall decorations. Attractive staircase designs complement traditional home or modern interior decorating, bringing unique elements into architectural interiors.
7 staircase storage solutions and space saving ideas for staircase design
16 interior design ideas and creative ways to maximize small spaces under staircases
Traditional and contemporary staircase designs
Traditional wooden stairs, spiral staircase design
Traditional wooden stairs feel familiar and warm. Contemporary glass staircase designs make modern interior decorating look airy and bright.
Stainless steel and glass staircase designs add light and simple elegance to modern interior design ideas, creating pleasant and stylish rooms.
Contemporary glass staircase design
Stairs building materials vary, from traditional and popular hardwood, like oak, ash, beech, larch or contemporary veneer, that are light and strong, to contemporary concrete, metal, natural stone and glass. Marble is an exclusive material for luxurious staircase designs.
Modern storage ideas for small spaces, staircase design with storage
Feng Shui tips for staircase design and good Feng Shui placement
Natural stone and metal staircase designs are durable and do not require any maintenance. Wooden stairs are warm, and glass staircase designs add very decorative contemporary elements to modern architectural interiors.
Wall shelves and woden stairs, modern interior design ideas
Wooden stairs require appropriate care. Steps need to be protected from excessive heat and moisture. Wood laminate materials are a contemporary alternative to traditional hard woods.
Modern house design with staircase fireplace
Cheap high impact home decorating ideas, stair treads
Although a staircase building is not cheap,beautiful staircase designs that beautify modern interior interiors are worth it. Staircase designs in your home must be safe, creating functional and attractive, comfortable and modern interior decorating.
More from interior design

Bright home interiors and amazing views of the ocean make this beach house a dream place. Large windows, light, neutral room...
and enjoy free articles sent to your inbox