Modern House Design with Staircase Fireplace, House W by Pott Architects

Green Design Ideas

Interior Design Ideas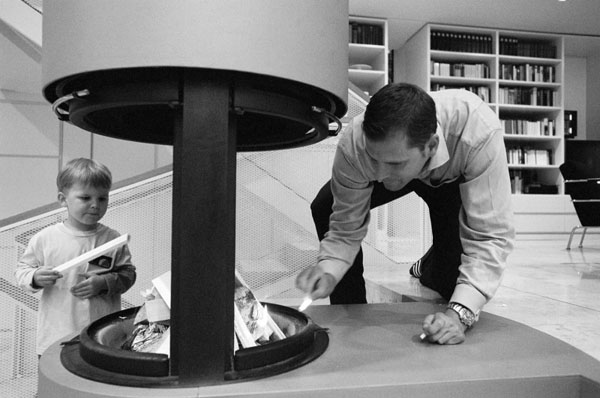 staircases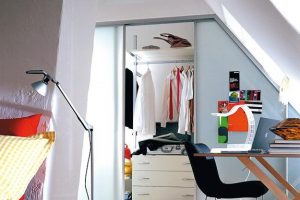 Modern house design with staircase fireplace is gorgeous and striking. Space saving staircase fireplace help create spacious and comfortable rooms. The central location of the fireplace is an excellent design idea for making heating more efficient ad pleasant.
Modern house design is the creative project of architectural design studio Pott Architects, www.pottarchitects.com/ base in Berlin, the capital of Germany. Completed in 2005 this modern house design offers 3,000 square foot of contemporary living spaces, perfect for a young family of four.
Gorgeous and impressive house design, airy and light interior design ideas, unique atraicase fireplace, green buildng design with large windows and natural materials create contemporary home interiors for pleasant and comfortable green living that look very attractive.
Modern house design with large windows, green building with large windows
Modern house design
The objective was a flexible and modern house design that could evolve as family circumstances evolved, and would allow harmony between individual needs for time alone and family needs for time together. The house they had in mind would function like a living thing and would have a place for all the bits and pieces that make up everyday life.
It would be a friendly house, with special places for feeling at peace and secure. Over a period of dialogue together, and using a series of variations, models and simulations, we reviewed in depth just what it was felt a family home should offer, and an overall concept was developed.
Staircase design with fireplace, modern house design for green living
The building, completed in April 2005, is the result of this intensive process and reflects a very real need for new, characterful home living environments. The house in question is located in the Lichterfelde district of Berlin, in the former garden of a villa built during the prosperous Gründerzeit years of the late 19th century.
Modern houses, charming cottage design
Eco friendly green building with old empty bottles
The glowing fire in the fireplace here is in keeping with the historic and elegant appearance of the house itself. The entrance to the house with a single flight of stairs leads directly to the house's main communal space, including kitchen and dining area. Beyond the fireplace and the freestanding stair to the next floor, and on a split level, are the living-room and the parents' private rooms. The upper storey has the children's bedrooms, the gallery in front of them being intended as a shared play area.
Staircase with fireplace, contemporary interior design ideas
The fireplace is at the centre of this series of rooms and can be seen from all sides. A soothing and cheering central focus. Cupboards and shelving space have been positioned along the whole length of both storeys, on north and south sides of the house, to provide the entire storage and servicing space needed for the adjoining rooms. This feature minimised the need for free-standing furniture and helped create flexible living-space.
Modern home interiors, cottage like contemporary home with wall garden
Brick and wood in modern houses
The house does without complex air conditioning technology and makes systematic passive use of solar energy. The positioning and dimensioning of the windows is adapted to the path of the sun and provides simple through ventilation and lighting of all rooms, as well as carefully created sight-lines from inside to outside and vice versa.

Bright home interiors and amazing views of the ocean make this beach house a dream place. Large windows, light, neutral room...
and enjoy free articles sent to your inbox